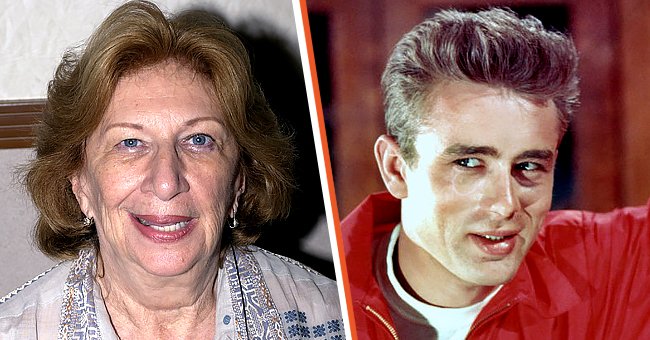 Getty Images
Liz Sheridan Once Opened up to Her TV Son about Rumors That She Dated James Dean
Actress Liz Sheridan, who portrayed Jerry Seinfeld's mother in "Seinfeld," was James Dean's first love. She once opened up to her on-screen son about her romance with the "Rebel Without a Cause" star.
Even though picturing Jerry Seinfeld's TV mom Liz Sheridan having a romance with one of the most sought-after heartthrobs of the 1950s may be hard, it happened.
Sheridan not only told Seinfeld about it, but she also detailed the tidbits of their time together in 2016's "Real James Dean: Intimate Memories from Those Who Knew Him Best." Here's what she said.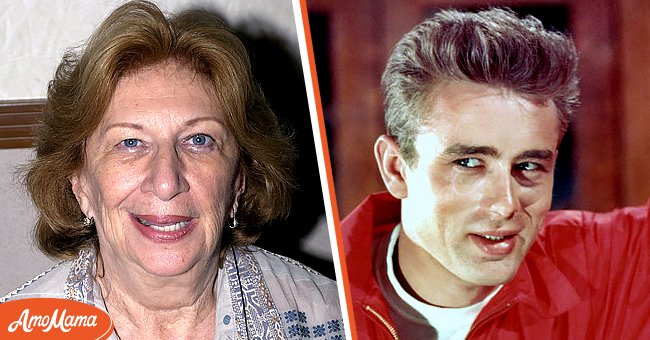 Liz Sheridan in August 2003 [left]. James Dean filming "Rebel Without A Cause" in 1955 in Los Angeles, California [right] | Photo: Getty Images
MEETING DEAN
Born in April 1929 in Rye, New York, Sheridan started her career as a dancer. By January 1952, the 23-year-old aspiring actress was working as a dancer on the "Milton Berle Show" and living in the Rehearsal Club, a women's residence for performing artists in Manhattan.
Dean, then a 20-year-old UCLA dropout who had already made his acting debut, was invited to the Rehearsal Club for dinner by a friend. It was raining, and he asked some of the residents if he could borrow an umbrella.
The only person who agreed to give him one was Sheridan, and he was "overly grateful" about it. Dean returned the umbrella two days later, and Sheridan got interested in him after learning that he was as intrigued about bullfighting as she was.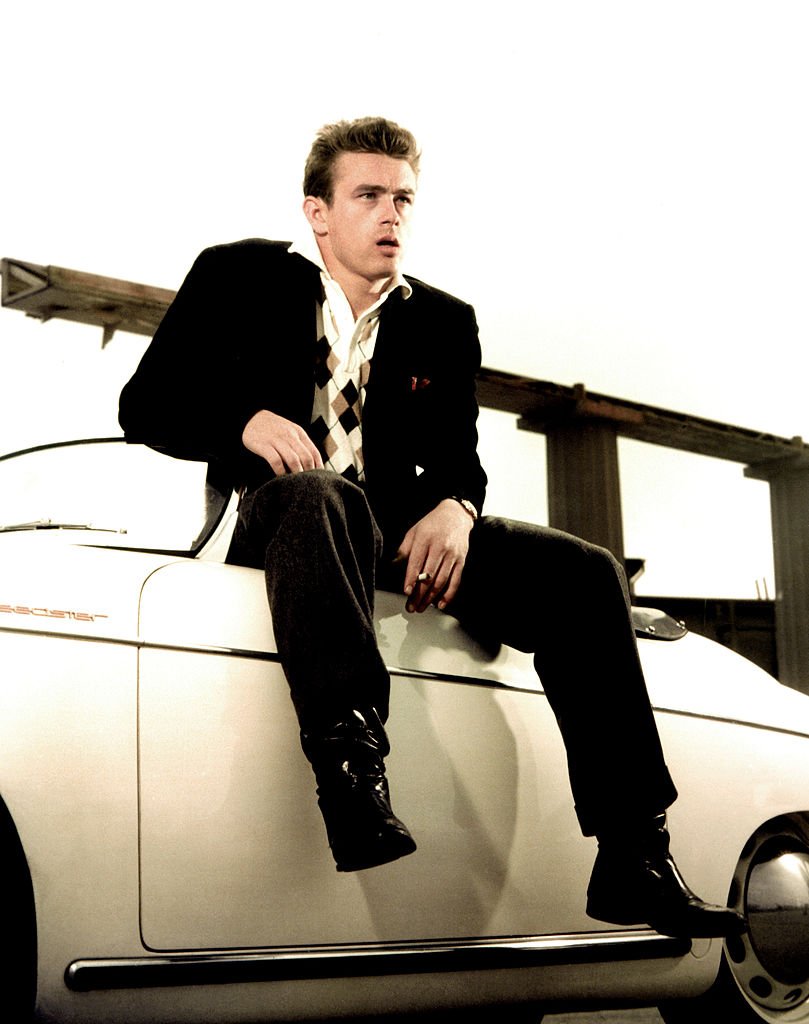 James Dean in 1955 in Los Angeles, California | Photo: Getty Images
Initially, Sheridan wasn't that impressed with him, though. She admitted he looked like a straggly youngster someone brought in, especially because he looked hungry, lonely, and like he needed a friend.
Still, they started going out quite frequently, and with each outing, they grew fonder of each other. Dean would call and play records for her over the telephone and visit her every time he had a spare moment.
After a while, they became inseparable. Sheridan even told Seinfeld that their one-year relationship was "kind of magical" as it was the first love for both of them.
However, money struggles complicated their relationship. At some point, neither of the young lovers was getting gigs, and they were running out of money.
When Sheridan stopped working at American Photograph because it took all of her time and prevented her from following "any sort of a career," Dean got mad and stormed out.
Less than an hour later, he called her and asked to see her again. They were both unhappy about what had happened and miserable about being poor and not getting anywhere. Still, Sheridan described that date as one of the best and most exciting they ever had.
[Dean's] first sexual experience may have happened as a teenager when a local minister seduced him.
DEAN'S SEXUALITY
During their relationship, Dean told Sheridan that he had slept with Producer and Ad Executive Rogers Brackett. The actress admitted Dean didn't come off as gay, but he was gentle and tender.
She added that he may have been bisexual, but it was also possible that he was just playing around. Sheridan later suggested that Dean was heterosexual – he just slept with male producers because it was what he needed to do to succeed in Hollywood.
However, one of the heartthrob's friends, John Gilmore, confessed they had a close relationship and even had sex. Therefore, Gilmore's revelation makes it hard to give a verdict about Dean's sexual preferences.
Some biographers believe his first sexual experience may have happened as a teenager when a local minister seduced him. It has not been confirmed, though.
CAREER RISE
In 1952, Dean got a part in the Broadway production "See the Jaguar," and his career skyrocketed. Shortly before he started working in the play, he took Sheridan and a couple of friends to celebrate. After the opening night, Dean "sort of disappeared."
The play was so successful that they went on the road, so he and Sheridan didn't talk for a month. When Dean returned, he was a different man. Sheridan explained:
"The way he talked […] his gestures, and everything was hard and sort of I-don't-give-a-[expletive] kind of thing. He wasn't warm at all the way he used to be when we first went around."
It wasn't always like that, though. Sheridan admitted that Dean once went out for groceries and called her from the store. He told her they needed to get married before they got caught up in showbiz fame.
When he returned from the store, he seemed afraid. Sheridan added that she couldn't keep up with him because he was being "hauled away" into his career.
[Sheridan] kept thinking he would call her – just like he did during that year they were together.
Sheridan pointed out that Dean didn't seem to want the responsibility of having her hanging on to him because his career was going up too fast. She believed she would be just extra weight.
They started seeing each other less frequently after that. In December 1954, they ran into each other at a party. She recalled him acting like a "schoolboy" with her and would hold onto her pigtail all night. Sadly, that was the last time they saw each other.
DEAN'S DEATH
On September 30, 1955, Dean passed away in a car crash on a California highway. He was just 24 years old. When Sheridan heard about his death, she was in Puerto Rico, where she lived for over a decade.
Sheridan was numb for years and couldn't believe he was dead. She kept thinking he would call her – just like he did during that year they were together.
She also thought about the times they saw each other, his fascination for cars, and how he didn't like to drive and always asked her to drive for him. "I'll never forget Jimmy Dean," Sheridan confessed.
Five years after Dean died, Sheridan started living with Dale Wales, a jazz trumpeter and writer. They tied the knot in 1985, had a daughter, and stayed together until he died in 2003. Sheridan is now 92 years old and has been retired since 2010.
Please fill in your e-mail so we can share with you our top stories!