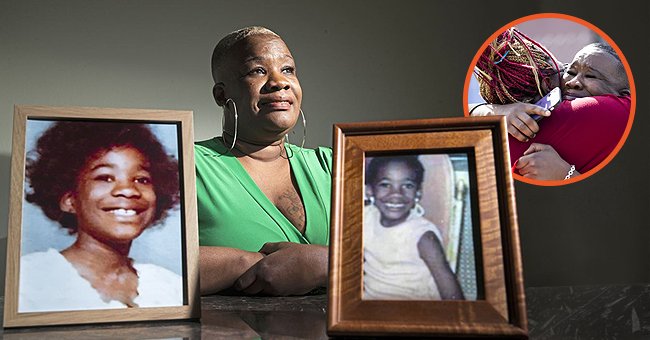 twitter.com/emilybabay twitter.com/nrlc
Woman Meets Her Family 54 Years after Being Found Abandoned in Empty Rowhouse as a Baby
The search finally came to an end for a 54-year-old woman who spent her life seeking her birth parents in an effort to resolve the demons from her past.
Cheryl Edwards was only nine when she learned from the only parents she knew her whole life that she was adopted. That crushing day was the onset of over four decades of uncertainties to plague her life.
After nine years of fostering, the woman recalled feeling indifferent to the discovery as her parents filled out the paperwork to complete her adoption process. Thus, she became the seventh child of Ernest Lee and Susan Edwards.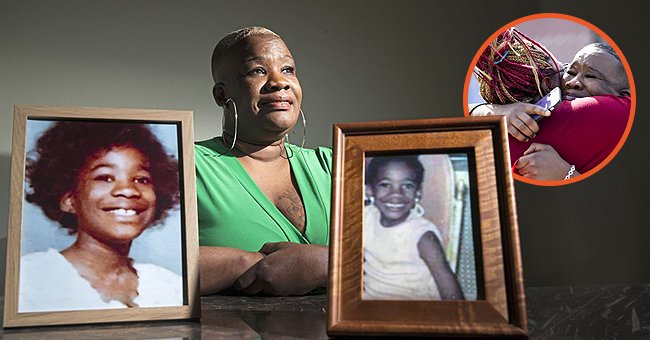 A picture of Cheryl Edwards and portraits of her as a little child | Photo: twitter.com/emilybabay twitter.com/nrlc
REALITY STRIKES
She described her childhood with the Edwardses as perfect, filled with love, beautiful summer vacations, and many Christmas memories.
Admittedly, knowing she was adopted made her feel special growing up, as no one else had that. But as she got older, the harsh realities of life hit her hard.
Her first blow came in sixth grade when a classmate scolded her for not knowing who her birth parents were. Again in her fifties, a close acquaintance she confided in used that same story against her.
UNCOVERING HER PAST
Having received the second blow, the woman decided to take her life under control and seek answers. She reached out to The Inquirers in 2019, asking if they had an article from 1967 about a baby abandoned in an empty rowhouse on West Philadelphia.
Sure enough, they did. On August 14, 1967, an article spoke of a baby discovered inside a pillowcase hidden under a dresser in an abandoned rowhouse. The child was naked and weighed only 5 pounds, 7 ounces. She knew at once she was that child.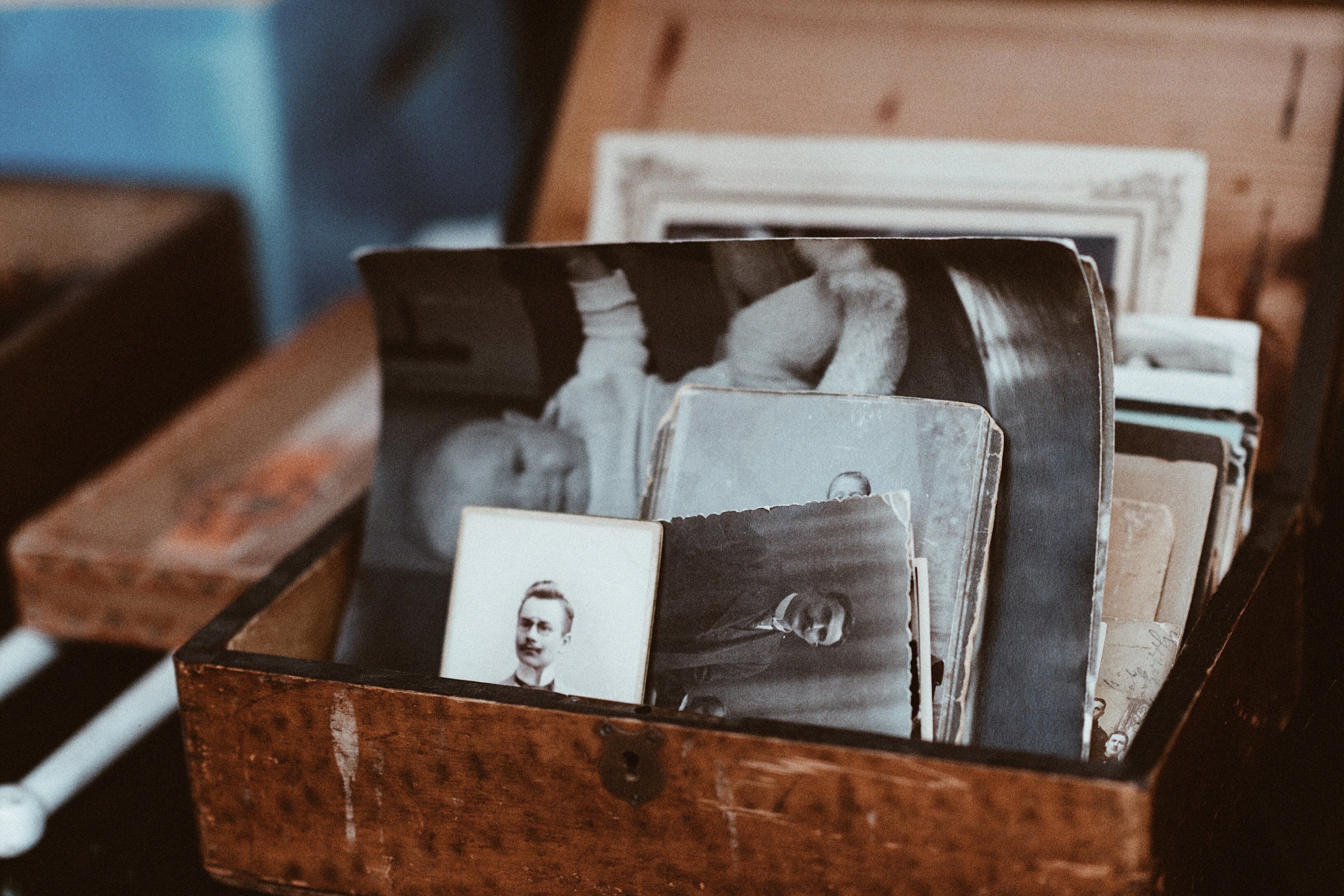 A suitcase of old baby documents | Photo: Pexels
RESCUED FROM THE TRASH
Reading through the article, Edwards discovered how a 15-year-old boy, James Drain, found her wrapped inside the pillow.
Thinking it was a chicken, he rushed out to alert his mom, who in turn called a neighbor, George Ikard, 61. The two adults also believed the pillowcase contents to be a chicken, judging by the sounds and kicks coming from it.
Ikard picked up the pillowcase and its contents and tossed it into the trash can without opening it. A few blocks away, another neighbor, Margaret Rogers, watched the scene unfold.
Curious, she retrieved the wreathing object from the trash and tore open the pillowcase to reveal a beautiful, skinny baby fighting for her dear life.
She took the baby into her home and fed her while Mrs. Drain contacted the police. Minutes later, Rogers, a local nurse, reluctantly handed the child over to the police, with instructions to let the hospital know she wanted the child.
However, the baby never ended up with her savior but was placed in foster care, with the Edwardses as her guardians.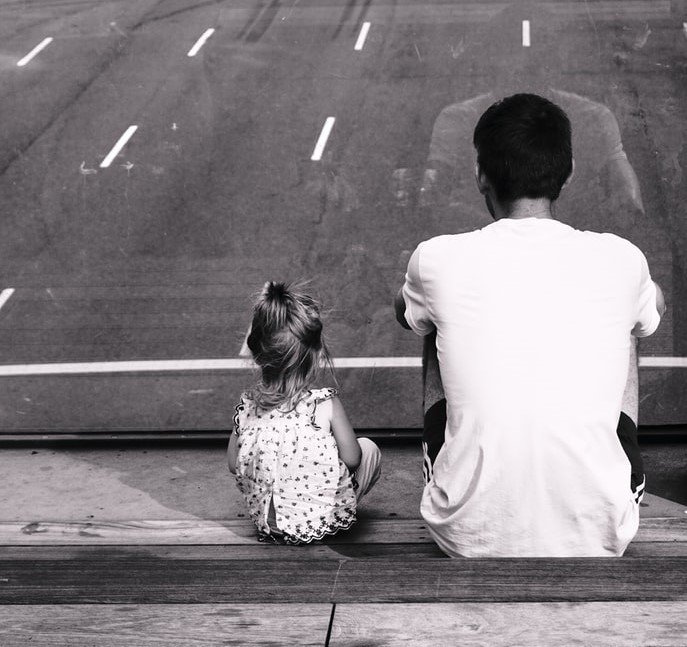 A little girl sitting with her dad | Photo: Pexels
CONFRONTING GRIEF
After learning the overwhelming details in 2019, Edwards thought the worst was over. However, losing three of her closest friends to COVID-19 during the pandemic opened up old wounds she never knew existed.
To deal with her grief, the 54-year-old sought counseling with the family therapist, who probed into her past, and the beginning of her life.
The session helped the woman realize just how damaged and hurt she was. Hence, she decided to seek closure by revisiting her 2019 inquiry.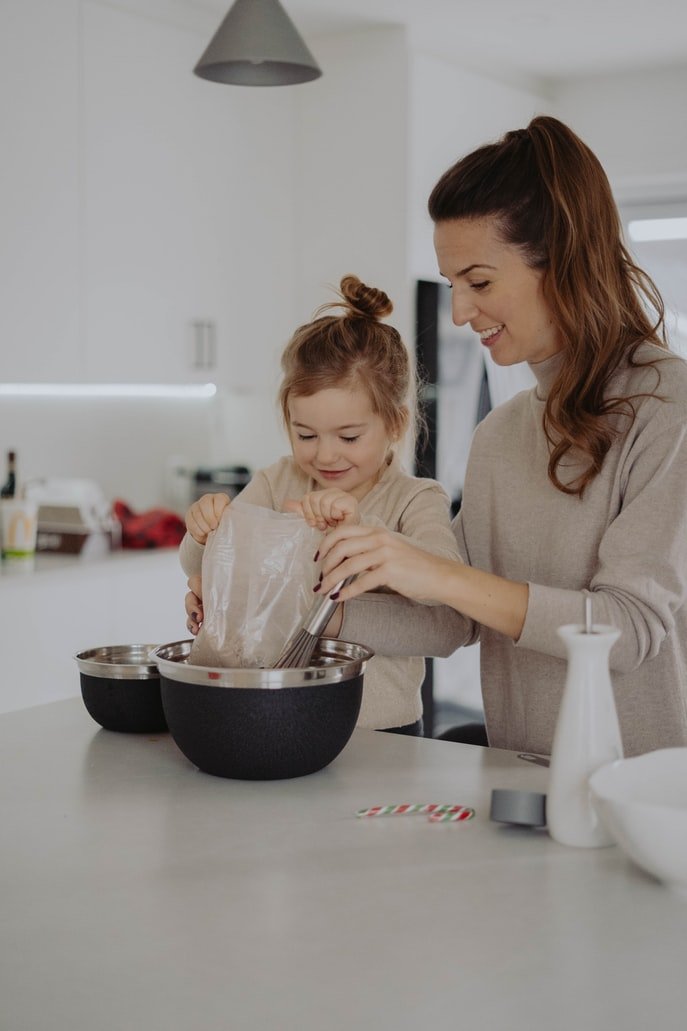 Child baking cookies with her mom| Photo: Getty Images
REOPENING OLD WOUNDS
Earlier this year, she reached out to The Inquirer again, this time seeking an investigation into her roots. The mission led her and her troop of reporters to the small town in West Philadelphia, where she was discovered 53 years ago.
There she met Lionel Drain, a cousin of the teenager who first found her in the rowhouse. She learned he was dead, as were all the adults who played a role in rescuing her. Edwards found herself at another dead end.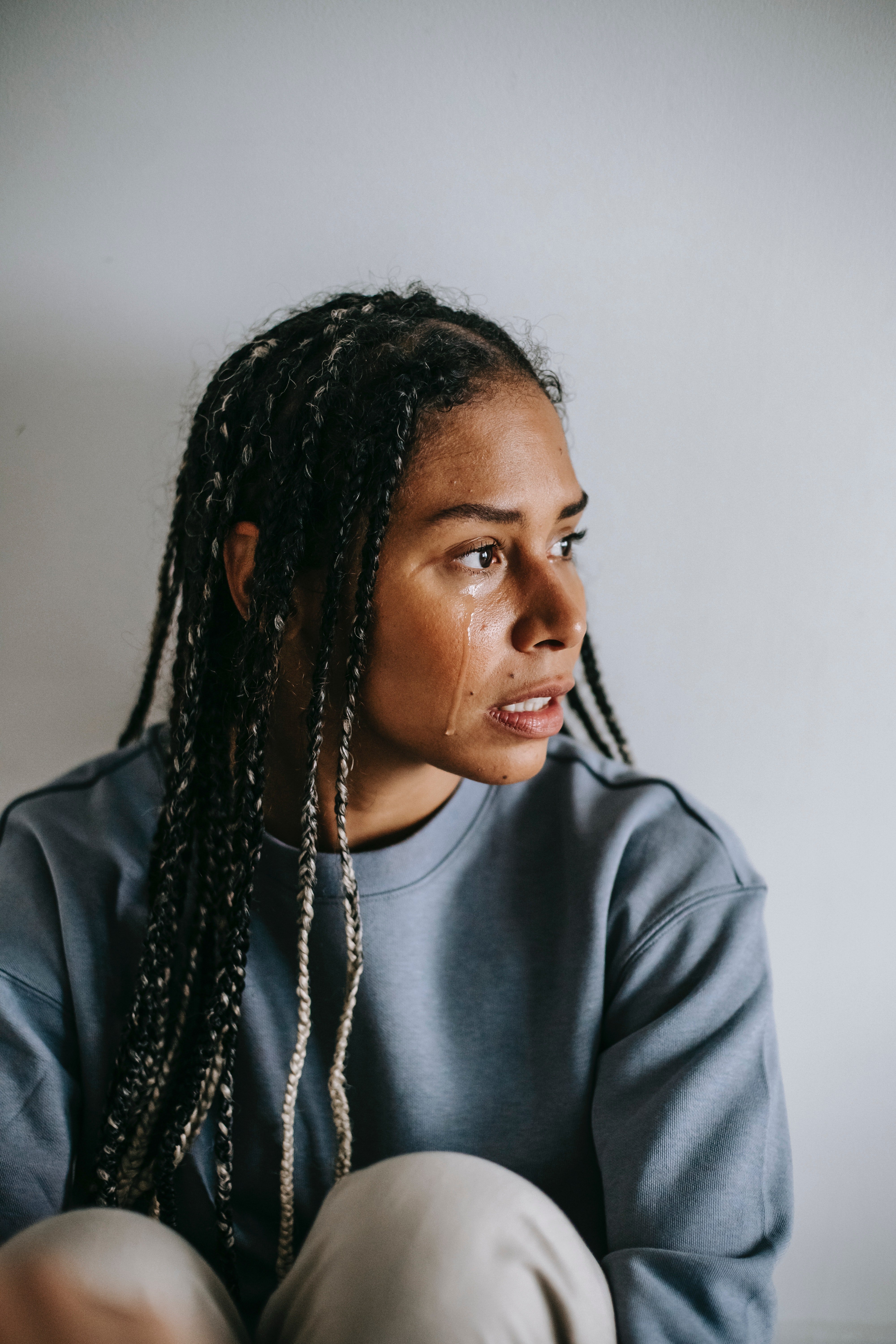 A grieving mother | Photo: Getty Images
A CLUE AT LAST
Miles away, Shelly Ward-Moore was going through her mail one fateful morning in June when she stumbled upon a newsletter from The Inquirer that rang a bell.
The featured story mirrored the life of Cheryl Edwards. When she read through it, she knew it was the same story she witnessed when she was twelve and had known all her life.
One name particularly, George Ikard, piqued her interest, as he happened to be her grandfather. Realizing that was the baby, she reached out to other relatives to inform them before contacting The Inquirer.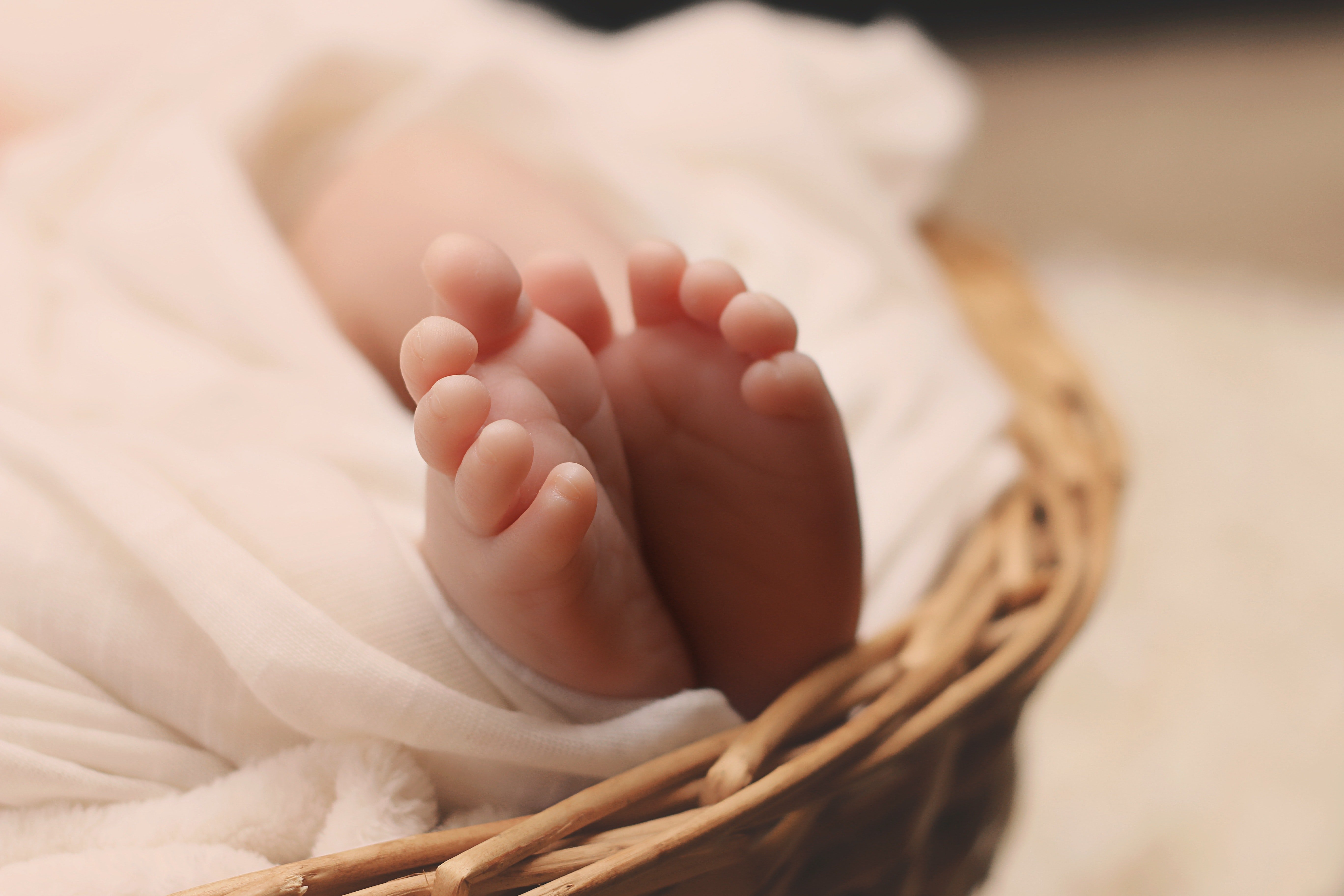 A beautiful baby girl's feet | Photo: Pexels
She notified the outlet that she knew the story and believed she was biologically related to Edwards, the spitting image of one of her aunts.
A FAMILY REUNION
DNA tests confirmed their story, and before long, Edwards connected with her long-lost family, including several first cousins and her half-brother.
Her newfound relatives also confirmed her birth mom was alive and well. The discovery left Edwards eager to meet the woman who abandoned her at fifteen and discover the circumstances surrounding her actions.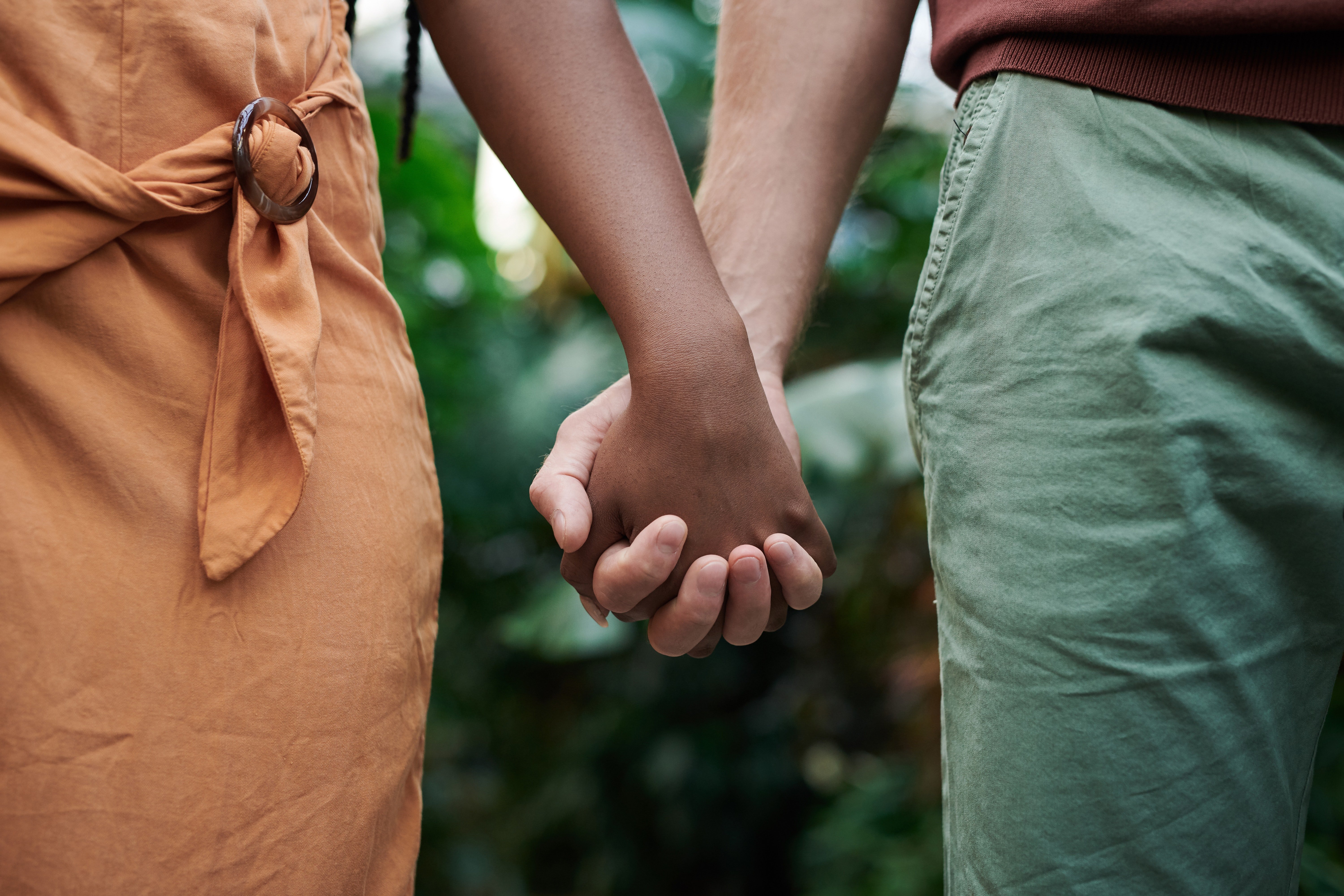 Two siblings holding hamds | Photo: Pexels
While that knowledge was important to her in the journey to find peace and closure, she knew her mom did not have it any easier.
Hence, Edwards nursed no grudges towards her birth mother, but only wished to see her, give her a warm embrace and reassure her everything was fine.
Please fill in your e-mail so we can share with you our top stories!