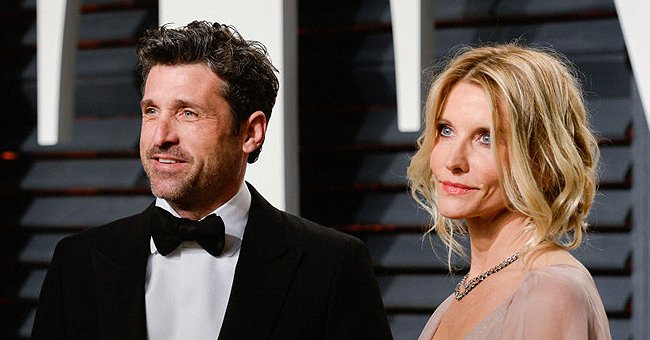 Getty Images
Patrick Dempsey Almost Divorced His Wife the Same Year He Suddenly Exited 'Grey's Anatomy'
American Actor Patrick Dempsey has been married to Jillian Fink since 1999 but almost divorced her in the same year he exited "Grey's Anatomy." Find out how they resolved their differences and saved their marriage.
Patrick Dempsey is an American actor known for portraying neurosurgeon Derek "McDreamy" Shepherd on the longest-running medical drama "Grey's Anatomy."
Although that role brought him global prominence, he had already enjoyed success earlier in his career, starring in several films in the '80s. These include "Can't Buy Me Love" and "Loverboy."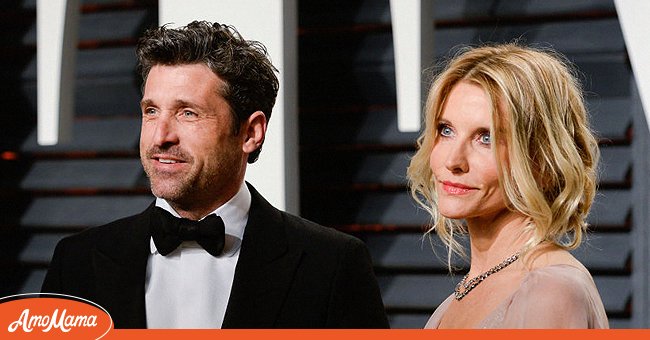 Actor Patrick Dempsey and Jillian Fink attend the 2017 Vanity Fair Oscar Party hosted by Graydon Carter at Wallis Annenberg Center for the Performing Arts on February 26, 2017 in Beverly Hills, California | Photo: Getty Images
In the '90s, he appeared in smaller roles in movies like "Outbreak" and starred in the 2000 film "Scream 3," where he portrayed Detective Mark Kincaid.
Some other films Dempsey has starred in include "Brother Bear 2," "Enchanted," "Made of Honor," "Valentine's Day," "Transformers: Dark of the Moon," and "Bridget Jones's Baby."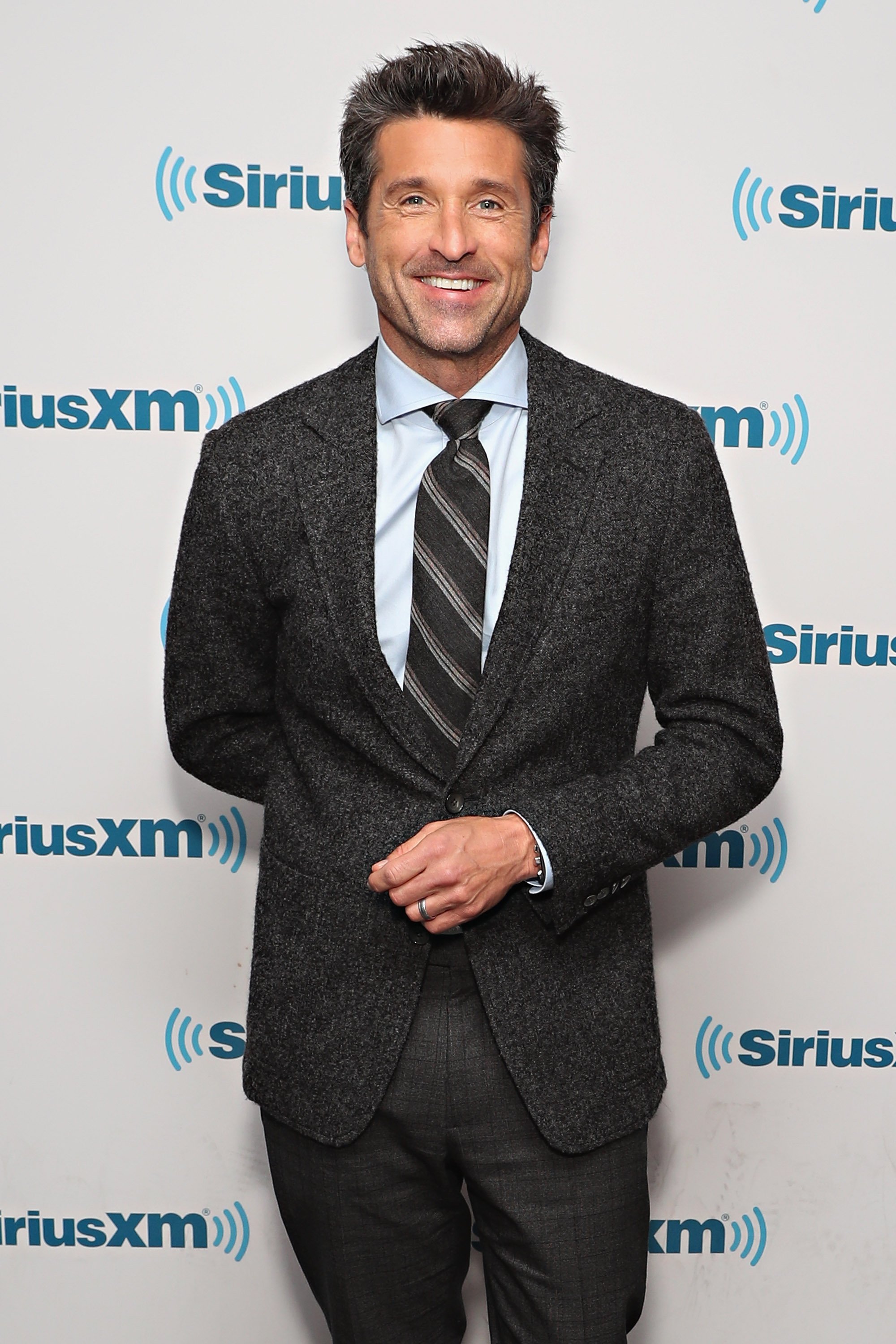 Patrick Dempsey pictured at SiriusXM Studio, 2016, New York City | Photo: Getty Images
Dempsey's last appearance on "Grey's Anatomy" came in the 21st episode of Season 11, which aired in March 2015. Many fans were surprised that writers killed off his character in the series.
Many wondered why the actor, who had become a fan favorite, exited the show. There were several theories behind his surprise exit.
However, A tell-all book later revealed the supposed truth behind Dempsey's exit. An excerpt from Lynette Rice's writing "How to Save a Life: The Inside Story of Grey's Anatomy" revealed the behind-the-scenes drama leading to Dempsey's exit.
James D. Parriott, a former executive producer of "Grey's Anatomy" said things were very tense between Dempsey and the show's creator, Shonda Rhimes.
Rhimes needed an OG to come in as an interim showrunner for 14 episodes. Parriott also revealed in the book that there were HR issues and that Dempsey was terrorizing the set.
Parriott described Dempsey as someone who had a hold on the set because he knew he could stop production and scare people. Although network and studio executives tried to intervene, Parriott speculated that Dempsey was just done with the show at that point.
Dempsey's alleged indifference to work added to the tensions between him and Rhimes as Parriott noted that they were at each other's throats.
However, it was not just Rhimes who was frustrated by Dempsey. A former executive producer, Jeannine Renshaw, also alleged that the show's lead star Ellen Pompeo was frustrated by Dempsey's attitude to work.
Eventually, Rhimes allegedly issued the network an ultimatum, saying either she goes or Dempsey goes. In the end, Dempsey was given the boot.
Dempsey admitted that the "Grey's Anatomy" schedule was frustrating and exhausting and made it hard for one to have a schedule. However, he expressed gratitude for his experience on the show and the compensation that came with acting on it.
Dempsey's exit from "Grey's Anatomy" was not the only thing he had to deal with in 2015. Earlier that year, his wife, Jillian Fink, whom he married in 1999, filed for divorce.
Dempsey married Fink five years after his divorce from his ex-wife, Rochelle "Rocky" Parker. The actor had married Parker on August 24, 1987, when he was 21, and she was 48.
Fink cited "irreconcilable differences" as her reason for seeking an end to her marriage to Dempsey. The couple released a joint statement to People, announcing their separation. They said:
"Our primary concern remains the wellbeing of our children, and we ask with profound gratitude that you respect our family's privacy at this very sensitive time."
News of the couple's file for divorce came as a shock to many people as they had been together for 15 years and looked like a perfect couple.
Dempsey was a famous actor starring in a hit television series while Fink, a makeup artist, had clients like Julia Roberts and Bradley Cooper. They are also parents to three children, Talula Fyfe, twins Darby Gallen and Sullivan Patrick.
Later on, Fink revealed the truth behind her file for divorce. She wanted to quit the marriage because of Dempsey's lack of time for their relationship.
Back then, he was juggling his hectic work schedules for "Grey's Anatomy" and on the racetrack. The actor started racing in 2004 and once said Fink encouraged him to drive.
Nearly 11 months after Fink and Dempsey filed for divorce, a source told US Weekly that they were trying to work out their marriage. The source revealed they had been going on dates and were trying to be a couple again before adding that there was still so much love between them.
When asked what made Fink change her mind, the source revealed Dempsey was going through a bit of a midlife crisis but was snapping out of it.
Eventually, Dempsey and Fink resolved their differences and chose to get back together. The couple called off their divorce and chose to save their marriage. In a chat with People, the actor said:
"Our marriage was not something I was prepared to let go of. I didn't feel like we had done all the work. And we both wanted to do that work. That's where it started."
During the interview, Dempsey admitted that the potential of ending his marriage to Fink was scary. He said that potentially breaking up a family or having a significant part of it is always destabilizing.
Couples counseling helped Dempsey and Fink find a way to resolve their differences and pick up the pieces of their union.
After working on his relationship with his wife, Dempsey also started withdrawing from his passion for car racing to have more time for his family. He revealed that he learned to prioritize their union over anything else.
The father of three further said that he was not prepared to give up on his wife, and she was not prepared to give up on him either. Hence, they both fought for it.
After the experience of nearly ending but eventually saving his marriage, Dempsey learned what it takes to keep his relationship strong.
Besides being a loving husband to his wife, Dempsey is also a doting father of his three kids, as can be seen in some rare photos he has shared of them.
The actor's stint on "Grey's Anatomy" might have ended unceremoniously, but one must credit him and his wife for working to ensure their marriage did not suffer the same fate.
Please fill in your e-mail so we can share with you our top stories!