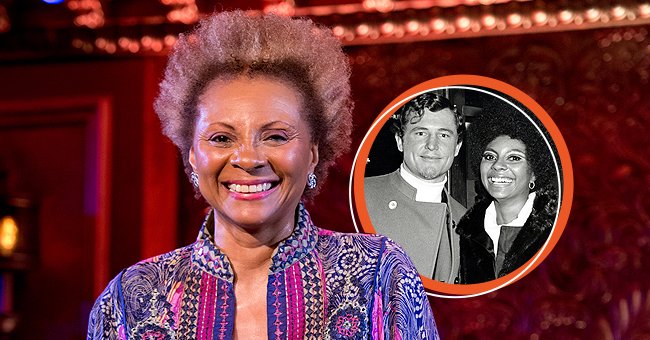 Leslie Uggams | Grahame Pratt and Leslie Uggams | Source: Getty Images
Leslie Uggams Had Another Fiancé before Her Husband & Called Him the Number 1 Man in Her Life
Leslie Uggams is recognized as one of the bravest women. She fought for her marriage with her Australian husband irrespective of the public's opinion on interracial marriage at the time. Inside her love life, before and after she met Grahame Pratt.
American Actress and Singer Leslie Uggams is a powerhouse of talents. She is very famous for playing Kizzy Reynold on the 1950s television miniseries "Roots."
The star was also featured as a blind, lonely woman named AI in the fantasy superhero movies "Deadpool" and "Deadpool 2." She also possesses a unique voice and knack for rendering breathtaking performances.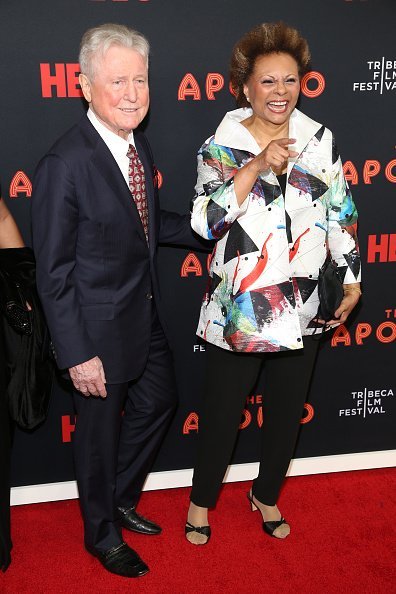 Grahame Pratt and Leslie Uggams at the 18th Annual Tribeca Film Festival 2019 Opening Night Screening Of "The Apollo" | Source: Getty Images
This spell-binding entertainer has been around for more than fifty years, and she continues to melt hearts with her skills and charms. Despite her impact in the world of entertainment, there was a time when the actress was crucified for being herself.
UGGAMS'S RELATIONSHIP WITH PRATT
While growing up, Uggams was filled with talent and lived a life free of controversies. She stayed true to her roots and never compromised on her values. While she struggled to achieve stardom, the singer found love in the arms of a man of the opposite race.
At the time, being romantically involved in interracial relationships was taboo in some parts of America and could destroy the bricks of Uggams's success as an entertainer.
During an interview back in the day, the entertainer recalled how her aunt told her she could date all the white guys she wanted, but she should settle down with a black man when it was time to marry.
Uggams's aunt's words fell on deaf ears, and the mother of two proceeded to tie the knot with her Australian beau, Grahame Pratt, in 1965.
GENERAL THOUGHTS ON THEIR INTERRACIAL MARRIAGE
Even though people did not welcome interracial marriage, the actress revealed that it was not as hard as expected.
According to Uggams, her marriage to Pratt was more acceptable because of his Australian nationality. While many struggled with accepting the pair's union, Pratt's mother had a different opinion.
Before the Australian brought Uggams home to meet his family, he made sure to send them a letter, noting that he was bringing a black woman home and did not want them to have any problem with it. But Pratt's mom worried less about Uggams's race and more about her religion.
UGGAMS AND RONNIE
Before her love story with her husband began, the singer was engaged to Ronnie, the son of famous American Jazz and Pop Singer Billy Eckstine.
Uggams and Ronnie met in Las Vegas in June 1964, while the former was playing a Flamingo Hotel engagement. At the time of their meeting, Ronnie was 19 years old and was still a student at the University of California at Los Angeles.
The singer's love for her man held no bounds, and she described him as the number one man in her life. After Ronnie's graduation, he served a tour of military duty in Germany, and Uggams stayed with him despite the distance.
The pair eventually got engaged, but their romance was short-lived. Uggams was a 21-year-old self-sufficient woman. Being famous and rich at such a young age posed a significant threat to an average man who came into her life.
UGGAMS AND PRATT NOW
In general, Uggams said marriage was difficult for any girl in show business because she could not be with a man unless he were a millionaire, who made as much income as she did. While sorting out their financial differences, the singer met Pratt and was immediately captivated.
Not long after, she broke things off with Ronnie and began her relationship with her husband. The pair have been married for 57 years and are doting parents to two children: Danielle, 52, and Justice, 47.
They have one of the longest-lasting marriages in Hollywood, even though they've had their ups and downs. Uggams still considers her husband as smart, witty, and fearless.
It is amazing to know that Uggams and Pratt overcame society's standards about interracial relationships since they make a beautiful couple and seem to love each other deeply.
Please fill in your e-mail so we can share with you our top stories!