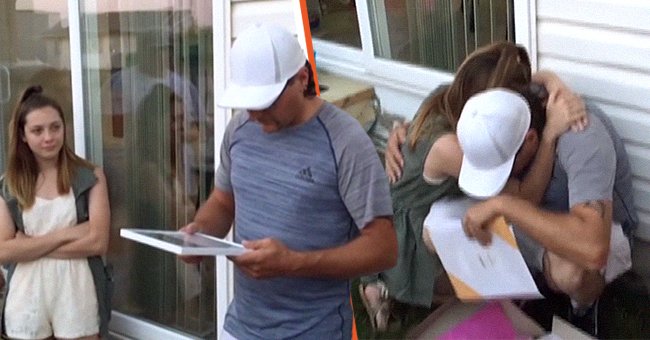 youtube.com/CBS Chicago
Teenage Girl Surprises Mother's Boyfriend, Asking Him to Adopt Her at Her Graduation Party
A teenage girl decided to use her graduation party as the perfect moment to do something special. She asked her mom's boyfriend a big question that had everyone stunned.
In 2016 a Plainfield, Illinois man was overcome with emotion at a graduation party. The guest of honor was his girlfriend's daughter, but all of the attention was not on her. Lauren Hernandez pulled off an emotional surprise.
In a heartfelt video, a man opened a gift box and was moved to tears after seeing what was inside. He spent a few seconds reading a letter, and then the reality of what was happening sunk in.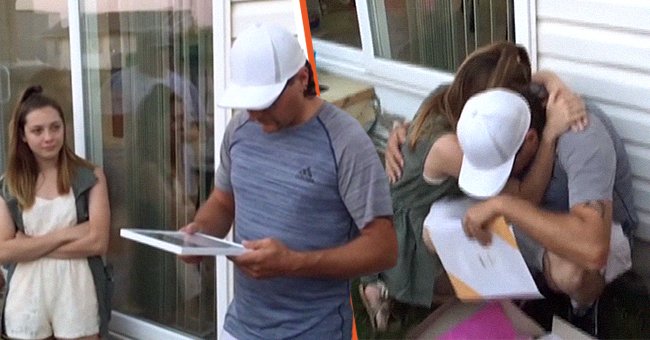 Teen asks her mom's boyfriend to adopt her and he is overcome with emotion | Photo: Youtube/CBS Chicago
TOUCHED HIS HEART
Joe Iosco, who has been dating Hernandez's mother for 17 years, could not believe what the teen was asking him. She first gave him a special poem, and as he read it, everyone could see that it touched his heart.
The pair shared a special embrace, and the family and friends in attendance were cheering them on. However, what came next caused Iosco to sink to the ground. Underneath the poem was another piece of paper.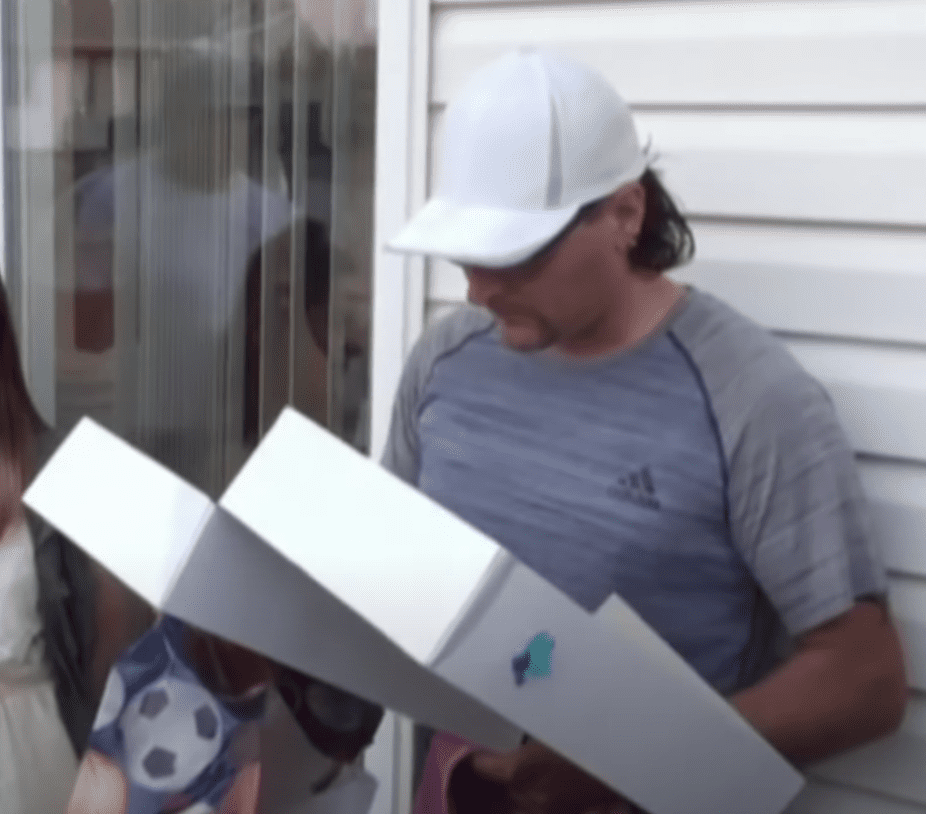 Man opens a gift box and is overcome with emotion after he sees what is inside | Photo: Youtube/CBS Chicago
HE WAS MOVED TO TEARS
On the paper, Hernandez asked Iosco to adopt her as his daughter officially. Both of them were crying and hugging as they took in the memorable encounter. The teenager was grateful to have such a great father figure in her life.
She wanted to make it official and said: "I never doubted that he was my dad. The fact that it's going to be official makes me happy." The teen always felt loved by him because he was always there for her.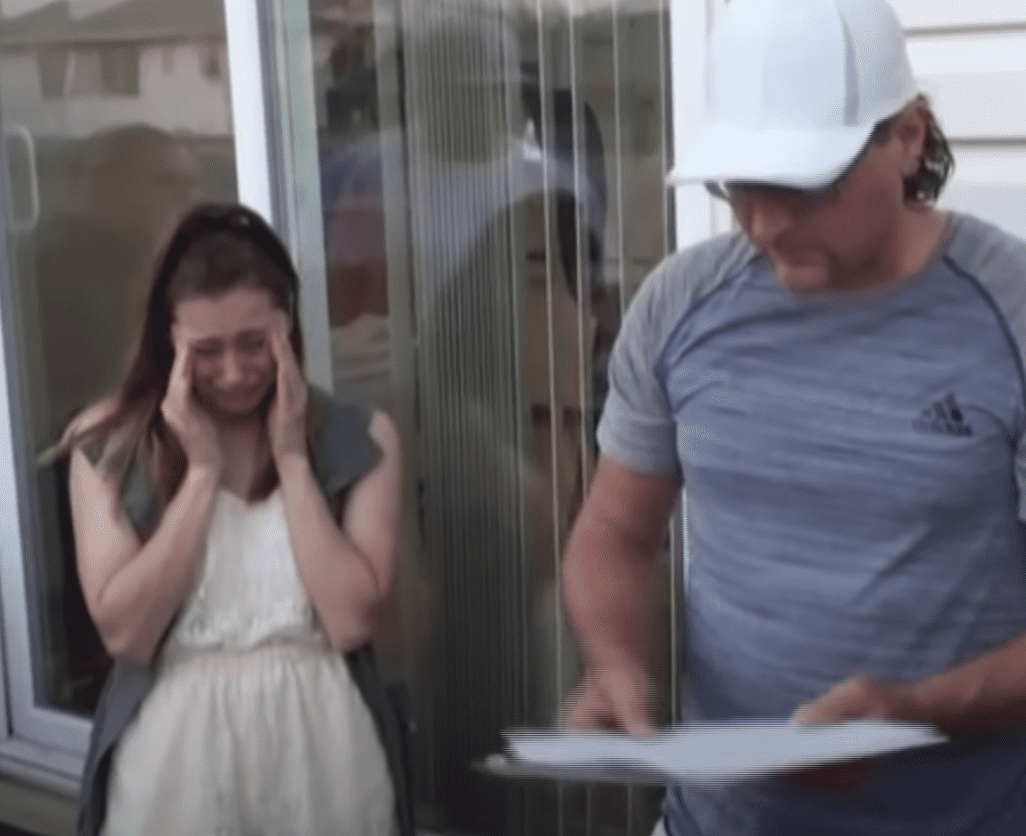 Teen asks her mom's boyfriend to adopt her and both of them are overcome with emotion | Photo: Youtube/CBS Chicago
MAKING IT OFFICIAL
Hernandez's mom expressed: "When your kids are born, you automatically love them. He chose to do for her what he does for his biological daughters." Iosco has known and cared for Hernandez since she was one year old.
He enjoyed being a dad to her and always hoped it would be made official. Iosco came from a family that was separated, and he never wanted the same for his children. Having the opportunity to show Hernandez love was always an honor.
THE BEST GIFT
Iosco shared that the adoption papers were one of the best gifts he ever received, and he was glad they could share the moment with so many loved ones. The teen never had a great relationship with her biological dad.
She said: "I tried to be a part of his life, but it just never worked out." Her memories with Iosco are the ones she treasures the most. For Hernandez, Iosco was always the man she looked up to. Being able to thank him in this way was perfect.
Please fill in your e-mail so we can share with you our top stories!