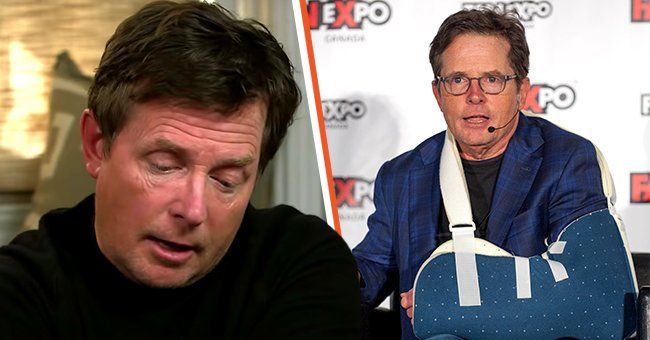 YouTube/CBS Sunday Morning | Getty Images
Michael J Fox Once Shared Hitting Rock Bottom When He Felt So 'Useless' and 'Pointless'
"Back To The Future" star Michael J. Fox faced a few difficult medical challenges during his later years, including being diagnosed with Parkinson's and going through spinal surgery.
Michael J. Fox is a famed actor whose career started on "Family Ties" and the "Back To The Future" films. However, he retired from acting after he was diagnosed with Parkinson's nearly three decades ago.
He was first diagnosed with the degenerative neurological disorder in 1991 after noticing a "twitch" in his left pinkie finger during the filming of "Doc Hollywood."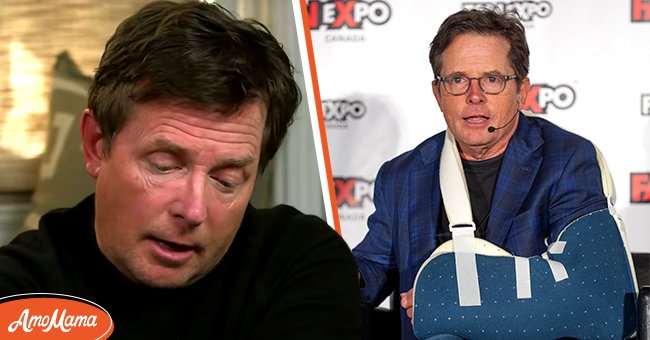 Michael J. Fox during an interview with CBS [Left] Fox at the 2018 Fan Expo Canada at Metro Toronto Convention Centre [Right] | Photo: YouTube/CBS Sunday Morning & Getty Images
He went to a doctor with his concerns, underwent tests, and was diagnosed with the disorder. He lived with the disease in private for seven years until he shared his condition in 1998.
Fox explained that doctors assured him he would be able to function for many years to come. However, over the next few years, the disease progressed.
The actor dealt with stiffness and tremors on his left side. He joked during an interview that he had such "big tremors" that he "could mix a margarita in five seconds."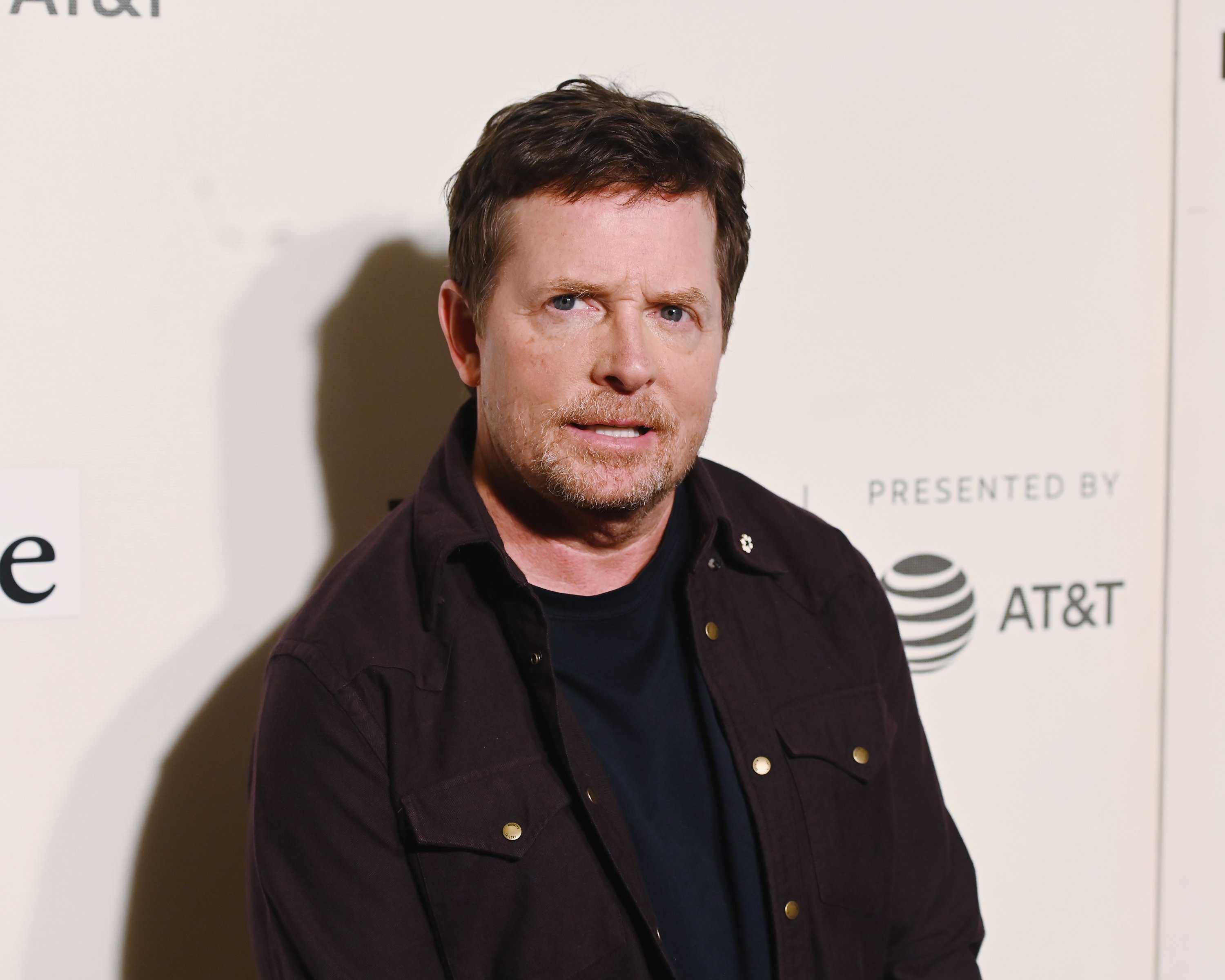 Michael J Fox pictured at red carpet for the Tribeca Talks - Storytellers - 2019 Tribeca Film Festival, 2019, New York City. | Photo: Getty Images
However, he did have a few nerve-wracking situations during the first few years of his diagnosis. After sharing his diagnosis, he said that one such case happened on his way to an award ceremony.
The "Spin City" actor asked his limo driver to go around the block three times before dropping him at the Golden Globes because tremors in his left arm and leg were so bad.
Although Fox has dealt with many struggles following his Parkinson's diagnosis, he has not had to face it alone as his wife Tracy Pollan has supported and been there for him since the diagnosis.
The couple married in 1988 and welcomed their first child Sam in 1989. The couple then had twin daughters, Aquinnah and Schuyler, followed by their youngest daughter Esmé in 2001.
Two years after their oldest child was born, Fox told his wife that he had Parkinson's at age 29. However, when he recalls her reaction, it still moves him as he explained to "Today" host Willie Geist:
"One of the things I'll always love Tracy for is that at that moment, she didn't blink."
Fox shared it has been great to have a partner by his side while dealing with his health struggles, Especially having Pollan's humor around as it has helped Fox through some difficult stretches of his condition.
He explained that she will always focus on "the funny" of a situation instead of the tragic aspect. He shared that his wife would continue to talk to him if he had fallen and not make a big deal out of the situation.
As Fox explained, Pollan has been "amazing" over the years; she is always on "the front lines" but never pretends to know as much or more about the condition than Fox.
The "Family Ties" alum was also by Fox's side when he went through one of the darkest times of his life. He underwent spinal cord surgery, and four months later, he fell in his home and shattered his arm.
Fox underwent spinal cord surgery in 2018. He had begun to experience numbness in his legs and discovered a tumor on his spinal cord. His doctors told him about his prognosis following the removal:
"They told me I couldn't reverse any neurological damage... but I could perhaps stop it from progressing, but failing that it would progress to the point that I'd be paralyzed."
During an interview on "Good Morning America," Fox shared that he had been doing great following the surgery. However, his condition was "difficult" as he could not move as he used to.
After the surgery, Fox had to undergo four months of intense physical therapy to learn to walk again. However, another tragic health scare would occur when Fox spent his first night alone after the surgery.
As he was walking in his home's hallway, he got "careless" and ended up sliding into the kitchen and falling onto the floor. The fall caused him to shatter his arm. He recalled the moment:
"I was lying on the floor in my kitchen with a shattered arm waiting for the ambulance to show up."
Fox opened up and said that out of all the situations he had been through with his Parkinson's and the surgery, the fall affected him the most and was his "bottom" moment.
The actor explained it affected him badly because it was "so stupid and avoidable." Everything that had happened to him up until this moment was not his fault, but this time, it was his carelessness that caused him to fall.
The moment also made him reconsider his life. He had always been stubborn about his independence, and the fall made him feel sorry for himself and begin to question his optimism.
Later, Fox restored his positive outlook by watching old Westerns from the 50s and 60s. He realized that the movies existed before he did, and so he shared:
"I'm part of that continuum. I'll be survived by my reruns. That gave me a little bit of a dash of immortality."
He used his new optimism and channeled it into his fourth memoir, "No Time Like the Future." The book was inspired after he had a "crisis of conscience" about his other three memoirs.
After his back-to-back recoveries, he thought that perhaps he had over-sold the idea of hope in his books, "Lucky Man," "Always Looking Up," and "A Funny Thing Happened on the Way to the Future."
So his solution was to review his new feelings and perspective on his situation with his fourth book. It focuses on Fox's thoughts on what it means to move and how he expresses himself physically.
Besides raising awareness through talking and writing about his experiences, Fox has given back to others with the Michael J Fox Foundation, which has raised over $1 billion for Parkinson's research.
Please fill in your e-mail so we can share with you our top stories!
The information in this article is not intended or implied to be a substitute for professional medical advice, diagnosis or treatment. All content, including text, and images contained on news.AmoMama.com, or available through news.AmoMama.com is for general information purposes only. news.AmoMama.com does not take responsibility for any action taken as a result of reading this article. Before undertaking any course of treatment please consult with your healthcare provider.