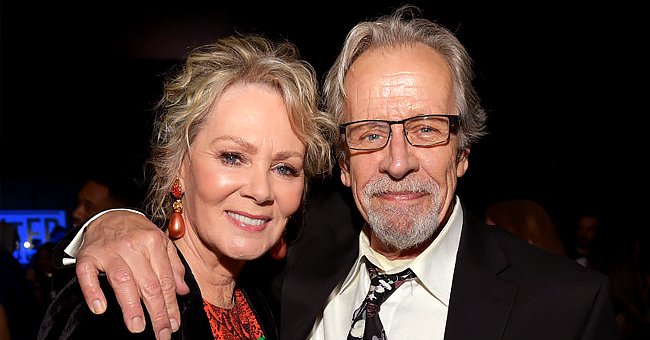 Getty Images
Jean Smart Didn't Expect to Lose Husband of 34 Years Who Sacrificed Career for Her 'So Soon'
Hollywood actress Jean Smart credited her success in the movie industry to her husband Richard Gilliland, who she felt gave up his career to help nurture hers.
Jean Smart was born and raised in Seattle to a public school teacher, father, and stay-at-home mother. She was one of four children.
Even though her parents couldn't afford to go on vacations or get all her Christmas wish list, she had a very happy childhood and was not deprived of anything.
Her father took her to a school play production by a teacher named Earl Kelly, which impressed her. She and her sister would then act in little plays in their neighbors' garage, charging admission fees and selling popcorn.
Smart was diagnosed with Type 1 diabetes when she was 13 years old and, at 15, got her first job serving meals to patients in a hospital. At the time, she looked much older than her age, and people often confused her for a nurse.
She wanted to follow in her sister's footsteps and attend Washington State for college, but her mother discouraged her. Smart ended up at the University of Washington, which was a decision that helped her acting career.
Smart moved to New York City in her late twenties and started auditioning for roles in small plays at nearby theatres. She was cast in a play titled "A late Snow" by playwright Jane Chambers, but it was called off a week later.
The young actress was then recast in another play titled "Last Summer at Bluefish Cove." She appeared in four different TV series that did not air long before bagging a role in "Designing Women."
She played a very gullible Baptist girl named Charlene. The CBS TV series, which aired from 1986 to 1993, also starred Annie Potts, Delta Burke, and Richard Gilliland.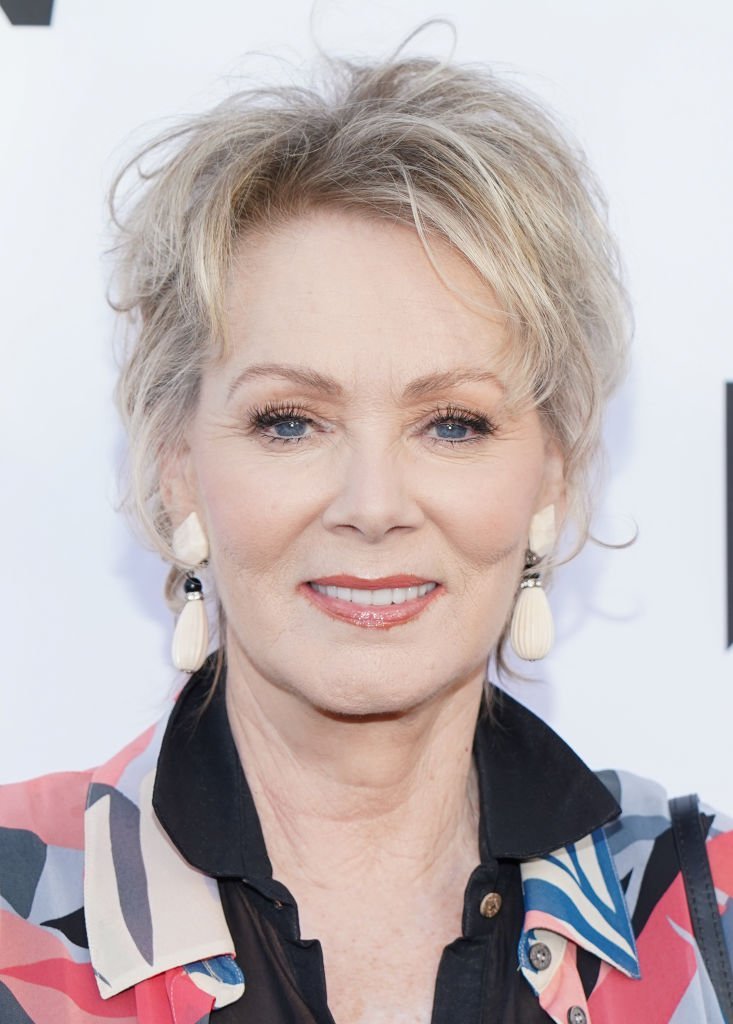 Jean Smart attends the FYC red carpet of Bravo's "Dirty John" at Saban Media Center | Photo: Getty Images
Smart left the series after five years; she didn't want to be stereotyped and thought playing the same character for that period was good enough. She also wanted to try something else, which led to her next series, "High Society," alongside actress Mary McDonell.
"High Society" lasted for one season. After the show, Smart starred in "Style and Substance" by Peter Tolan. She moved to Los Angeles, and her next appearance was the hit series "Frasier" alongside Kesley Grammar and David Hyde Pierce.
She subsequently appeared in the series "Fargo," for which she won a critics' choice award. It soon became difficult for her to get acting jobs, primarily thanks to the casting directors not fancying the way she looked in "Fargo."
Smart has since appeared in HBO hit series like "Mare of Easttown" and "Hacks. The legendary actress has also starred in "Watchmen."
Jean Smart met her husband, Richard Gilliland, on the series "Designing Women." The actor was her co-star, playing J. D. Shackleford, the onscreen boyfriend of Smart's castmate and actress Annie Potts.
Upon noticing the actor, Smart asked a fellow castmate if he was married and, when she found out he was single, lured him into her dressing room to play a puzzle game.
They got married in June 1987, with the ceremony held in cast member Dixie Carter's rose garden. The couple also starred together on stage plays like "Love Letters," "It Had to Be You," and most notably the series "24." They had two children together.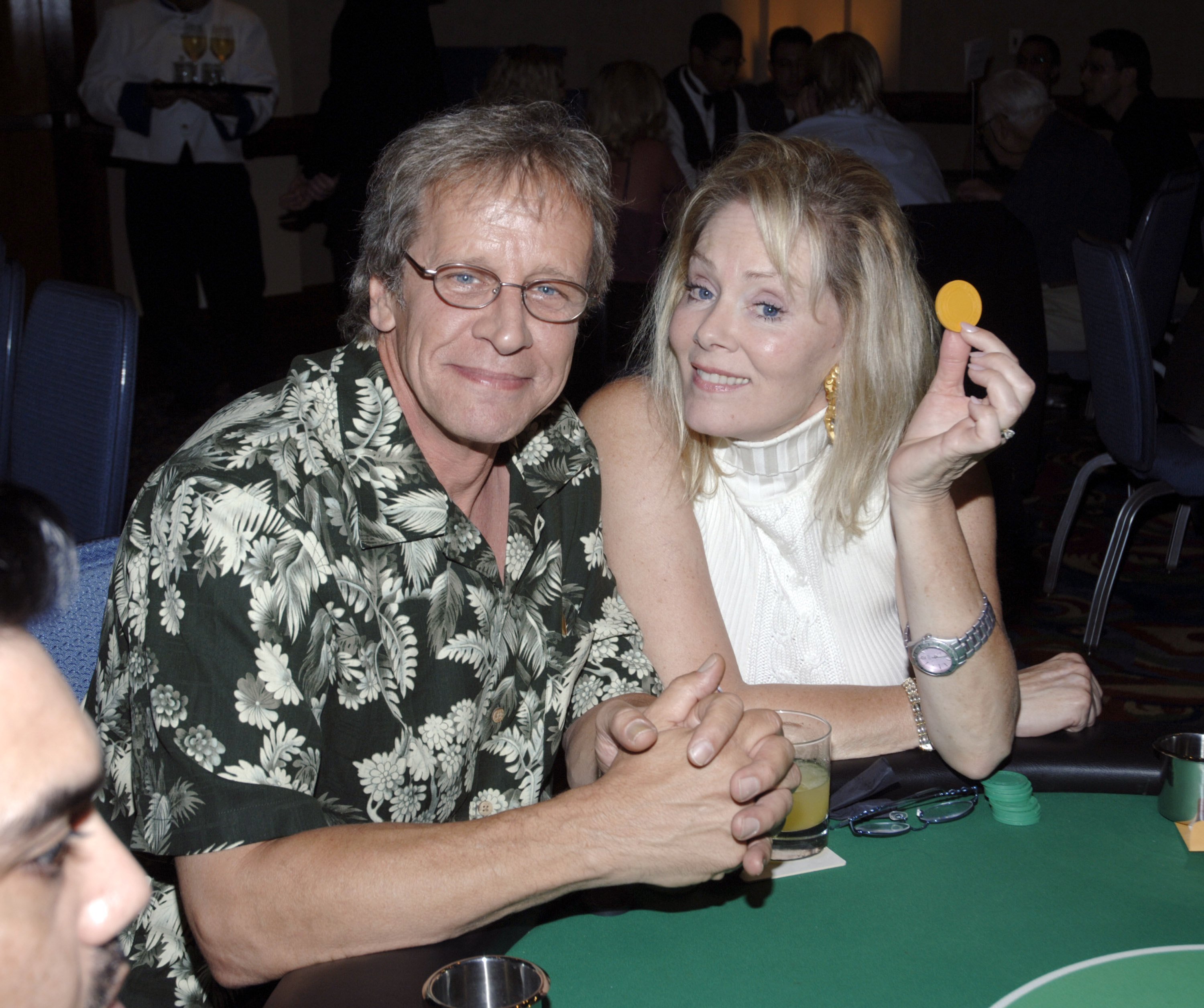 Richard Gilliland and Jean Smart attend the Texas Hold'Em Casino Night Fundraiser for the Caucus Foundation on August 19, 2006 | Photo: Getty Images
Their first child Connor Douglas Gilliland was born two years after their marriage on October 25, 1989. During her pregnancy, Smart struggled with controlling her díabetes to ensure her baby was developing correctly.
The couple's second child Bonnie Kathleen Gilliland was adopted in 2009 from China when their son Connor turned 20. After waiting frustratingly for the five-year application process, the family traveled to collect her when she was just eight months old.
Richard Gilliland died at the age of 71 on March 18, 2021, in Los Angeles after a short illness. The talented actor's works include movies like "Just Our Luck," "Operation Petticoat," and "Heartland."
He was scheduled to appear in a movie produced by Tate Taylor alongside his wife Jean Smart before his death.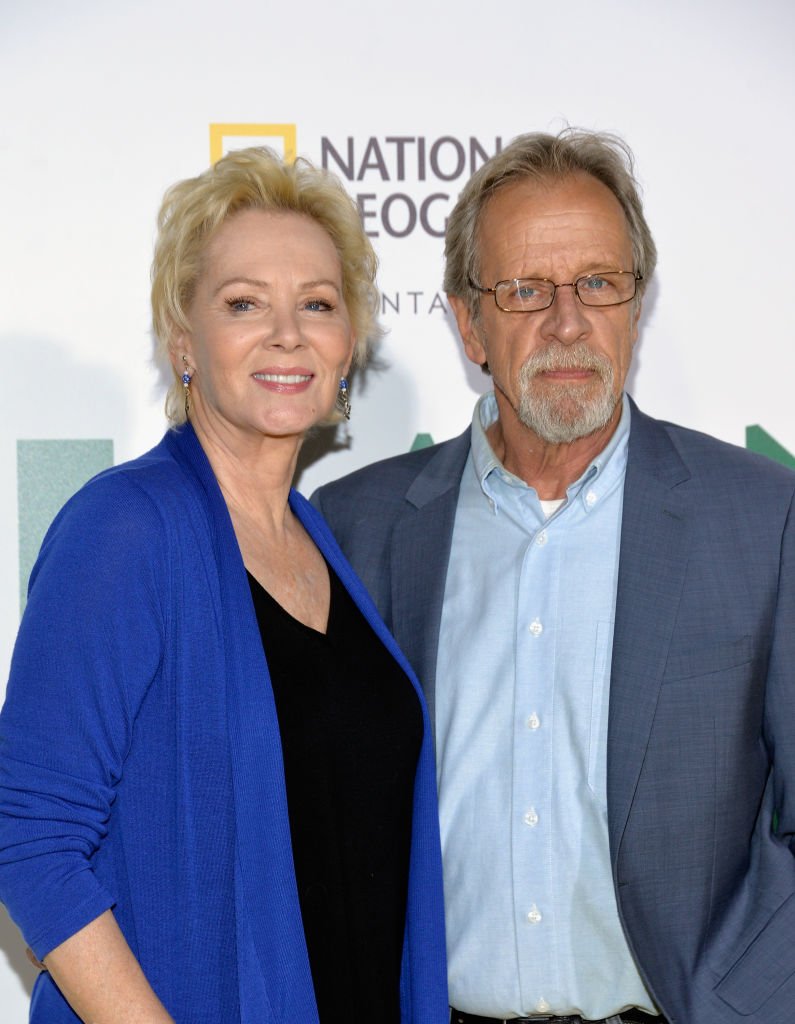 Jean Smart and Richard Gilliland arrive at the premiere of National Geographic Documentary Films' 'Jane' at the Hollywood Bowl on October 9, 2017 | Photo: Getty Images
JEAN SMART SPEAKS ON HER HUSBAND'S DEATH
The actress was in the last week of filming the HBO Max series "Hacks" when her husband Gilliland tragically died of a heart condition. Speaking afterward, Smart explained how devastated she was when it happened and still had to film a movie where she appeared in a funeral scene.
She explained that her husband never really showed what he was capable of as an actor because he set aside his acting career for her. The actress declared she would not have everything she did if not for him.
The actress revealed that she had never thought of writing a memoir because she believed no one would be interested in reading her life story.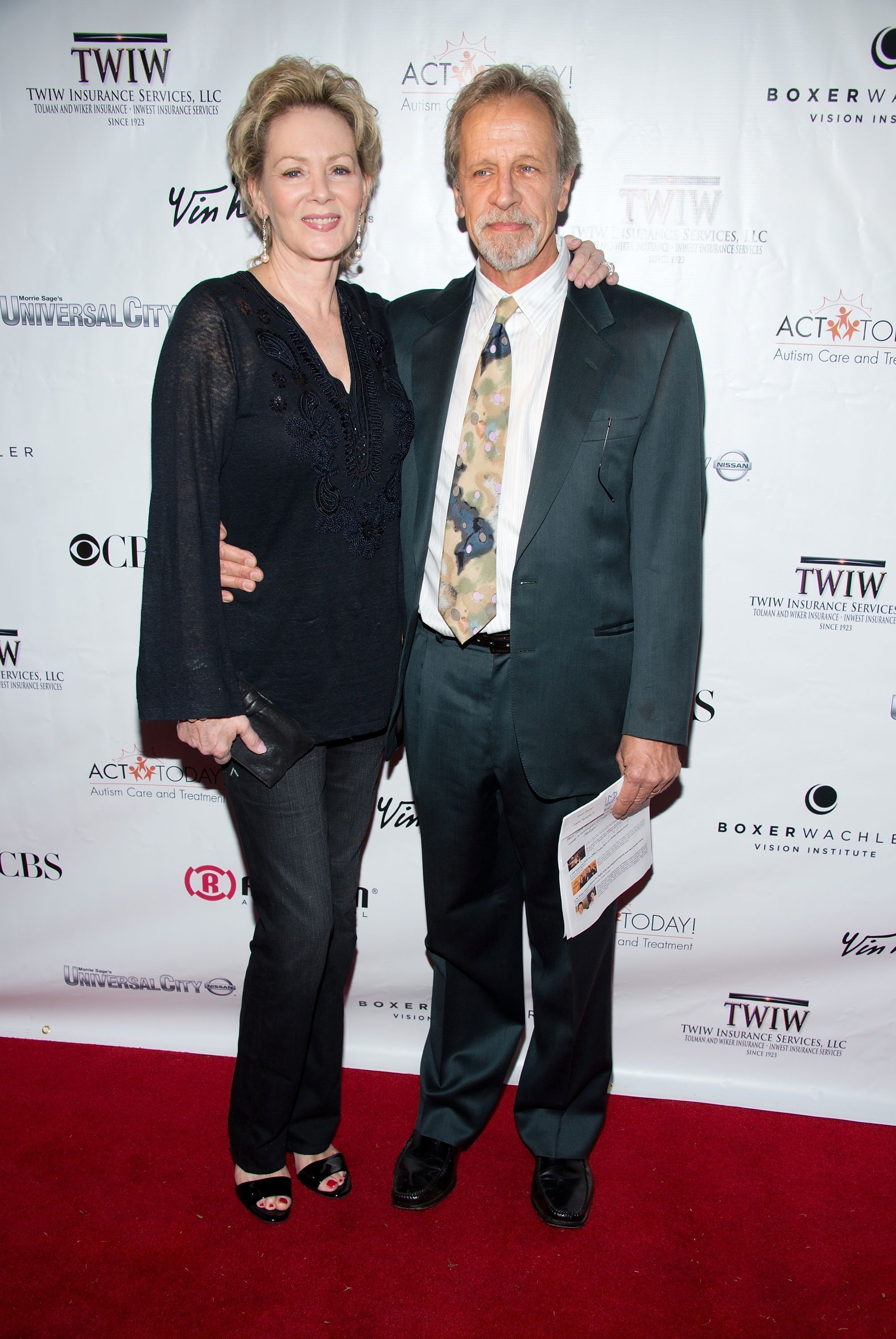 Jean Smart and actor Richard Gilliland arrive at the ACT Today!'s 7th Annual Denim & Diamonds For Autism Benefit | Photo: Getty Images
But after the death of her husband and the personal things she had been through, she was open to the idea of writing one. She also wanted to write about her husband because he died so unexpectedly.
She also explained that it would have been nice to share her last two projects, "Mare of Easttown" and "Hacks," with her husband.
Smart revealed it has been bizarre for her since his death, mainly because it was sudden and unexpected. "It's not anything I ever dreamed would happen. Not so soon," she said. "He made me laugh all the time. That's going to be hard to live without."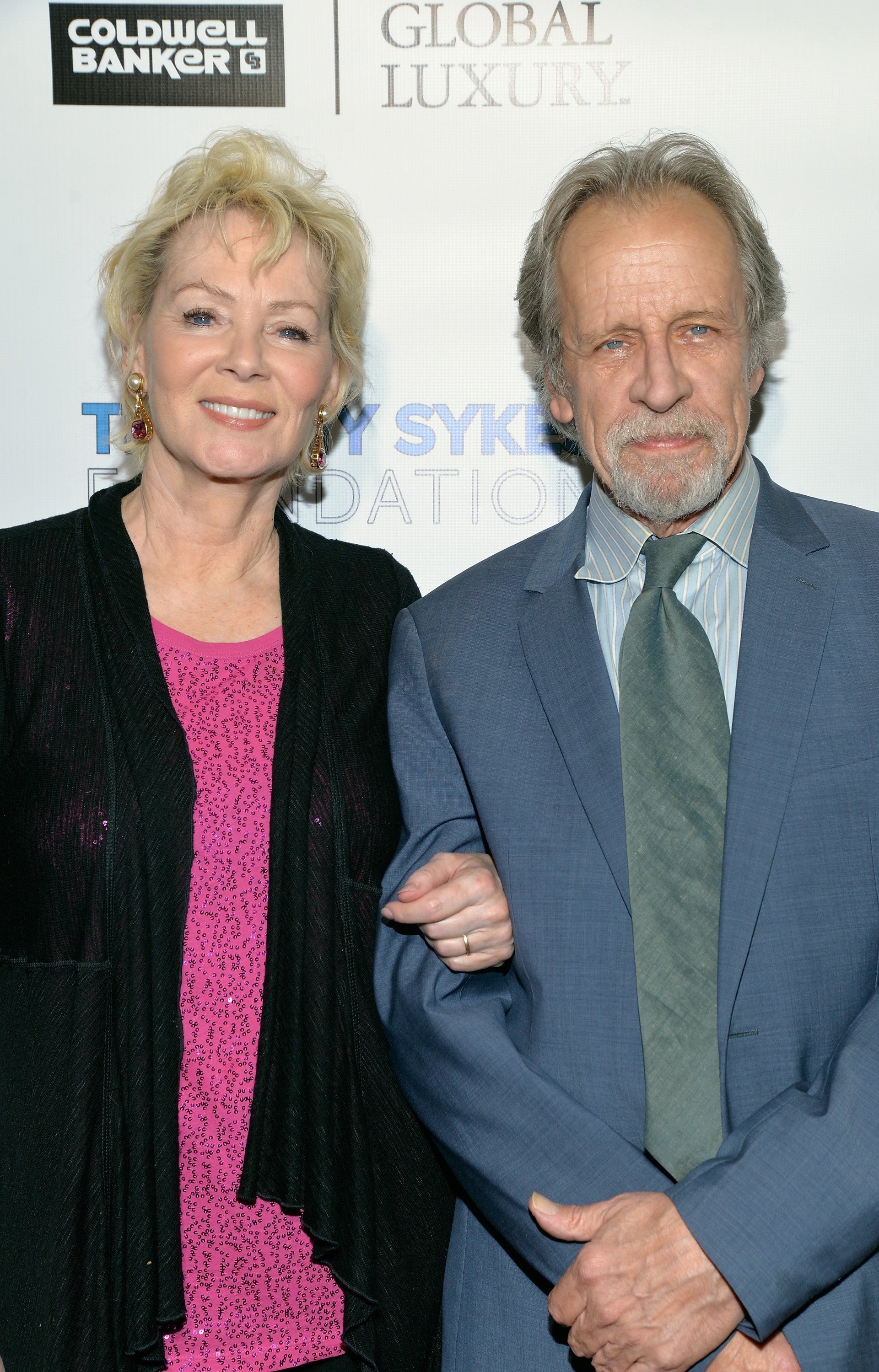 Jean Smart and Richard Gilliland attend AMT's 2017 D.R.E.A.M. Gala | Photo: Getty Images
Smart appeared consecutively on a trilogy of HBO Series "Mare of Easttown," "Hacks," and "Watchmen." She has also had her name trending on social media as fans lauded her performances.
She once said her daughter Bonnie told her about people's praise for her works, and she was so happy to learn of the support mainly because she took on these projects to make a difference and was glad she did.
According to the actress, this period has been the busiest and probably the best career period. She explained that her childhood experiences and determination had helped all through her career.
Please fill in your e-mail so we can share with you our top stories!