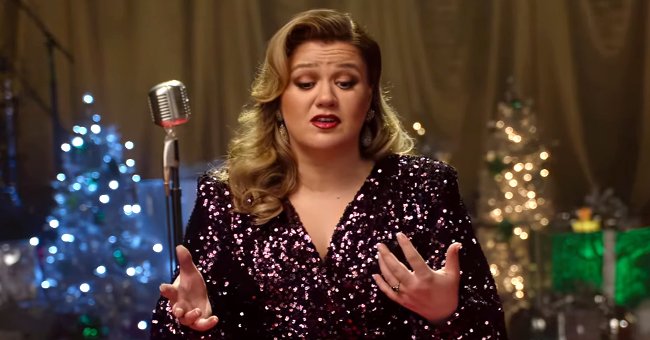 YouTube/The Kelly Clarkson Vault
Kelly Clarkson Begged to Be in Estranged Father's Life after He Abandoned Her as a Kid
Kelly Clarkson, who grew up singing in the choir, rose to fame after winning the first "American Idol" season in 2002. Despite her fame, she never had a united family front.
As a child, Kelly Clarkson's parents divorced, with both her parents getting remarried. She grew up with her mother and had a non-existent relationship with her father.
After reconciliation with her siblings, who had grown up in different parts of the country, Kelly Clarkson tried to reconcile with her father, but her efforts were fruitless.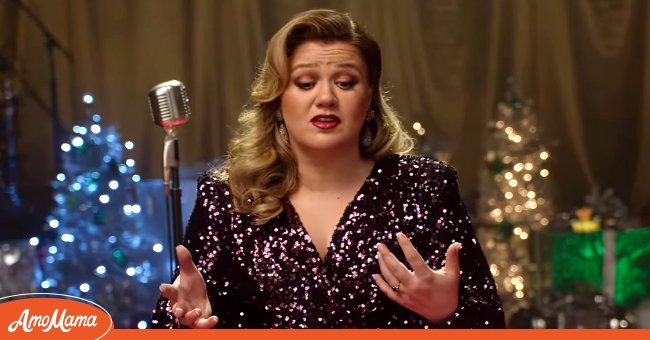 Kelly Clarkson's interview on iHeartRadio Holiday Special 2021 | Photo: Youtube.com/The Kelly Clarkson Vault
ABOUT KELLY CLARKSON
Kelly Brianne Clarkson is an American Idol winner who was born on April 24, 1982. Her father, Stephen Michael Clarkson, was a former engineer, while her mother, Jeanne Ann, was a first-grade English teacher.
Kelly grew up in church, and when she was at Pauline Hughes Middle School, the school's choir teacher urged her to join the choir in her seventh grade.
By the time she graduated from Burleson High School in 2000, she had sung in several musicals. After high school, she went to Los Angeles to pursue a career in music and landed in a few TV shows before working as a female vocalist with Gerry Goffin.
After a fire incident at her apartment, Kelly went back to Texas where she grew up, and in 2002, she joined the 10,000 contestants on "American Idol."
Kelly went on the show, and on September 4, 2002, she became the first-ever winner of "American Idol" with a million-dollar RCA record contract.
In October 2002, her first single, "A Moment Like This," went from No. 52 to No. 1 on the Billboard charts and broke a 38-year-old record set by The Beatles for the biggest leap to number one.
In 2004, with her second album, "Breakaway," she became a leading pop star. The album included hits, such as "Since U Been Gone," "Behind These Hazel Eyes," "Breakaway," and "Walk Away."
In 2005, Kelly won two Grammy Awards for the album. She won the Best Female Pop Vocal Performance for "Since U Been Gone" and the Best Pop Vocal Album shared with engineer/mixer Serban Ghenea and producer Clive Davis.
Her third album, "My December," was released in 2007 amid issues with her label, which led to Kelly canceling her tour. In 2009, Kelly released her fourth album, "All I Ever Wanted."
The first single on the album, "My Life Would Suck Without You," became an international hit and went from No. 97 to No.1 on Billboard Hot 100 within a week.
This jump was broke the record for the highest jump to number one in a single week beating Britney Spears's "Womanizer." There was no stopping Kelly as she went on to produce hit after hit.
In 2015, Kelly released her seventh and final studio album under her recording contract with RCA Records titled "Piece by Piece." The album was her third album to debut at the top of the Billboard 200 chart.
On September 9, 2019, Kelly premiered her variety talk show called "The Kelly Clarkson Show." Besides being a musician and a talk show host, Kelly is also a published author.
In October 2016, she released her first children's book, "River Rose and the Magical Lullaby," with a follow-up story, "River Rose and the Magical Christmas," in October 2017.
KELLY'S FAMILY AND RELATIONSHIP WITH DAD
Kelly once described herself as "the typical last born" even though she has other younger siblings. She is the last of three children for her parents together, with an older brother and sister.
However, after her parents divorced when she was six, her brother, Jason, lived with their father, her sister, Alyssa, lived with their aunt, while Kelly stayed with her mother.
Her father, Stephen, remarried, and Kelly had two step-siblings from his side. Also, her mother was remarried to Jimmy Taylor, who had five children of his own, displacing Kelly from her "lastborn" position.
After her parents were divorced, Kelly, who didn't grow up with much, never had a smooth relationship with her father. Having grown up without her siblings, her older brother Jason tried to unite them.
On that front, even though the siblings came together years later, Kelly could never reconcile with her father. She revealed that she tried a few times because of her brother, but it didn't work.
She believed that her father had always created a toxic environment that inflicted pain on her, so she decided to stay away. She said:
"Even if it's not your father, [...] if someone presents such a cancerous environment and then just keeps hurting you, [...] you should just not have that person in your life."
Kelly stopped trying to reconcile with her father after the situation became humiliating for her. She decided that she didn't need to work that hard for someone's love.
After her father died, Kelly said she didn't feel the loss but their relationship and that she had with her then-husband, Brandon Blackstock, inspired her to write the single "Piece by Piece" in 2015.
This was not the first time her father's relationship had inspired her to write a song. In 2004, Kelly's hit single "Because of You" was inspired by their non-existent relationship.
KELLY'S DIVORCE AND HER RELATIONSHIP WITH JEANNE
Despite growing up poor with a single mother, Kelly is forever grateful to her mother for preparing her for the industry. Her mother had always been honest and blunt with her.
Her mother's bluntness is so strong that she had asked Kelly if she was a lesbian after Kelly recommended Glennon Doyle's book "Untamed" to Jeanne after Kelly had filed for divorce from Blackstock.
In June 2020, Kelly filed for divorce from Blackstock, whom she had married on October 20, 2013. She had cited "irreconcilable differences" as the reason for filing.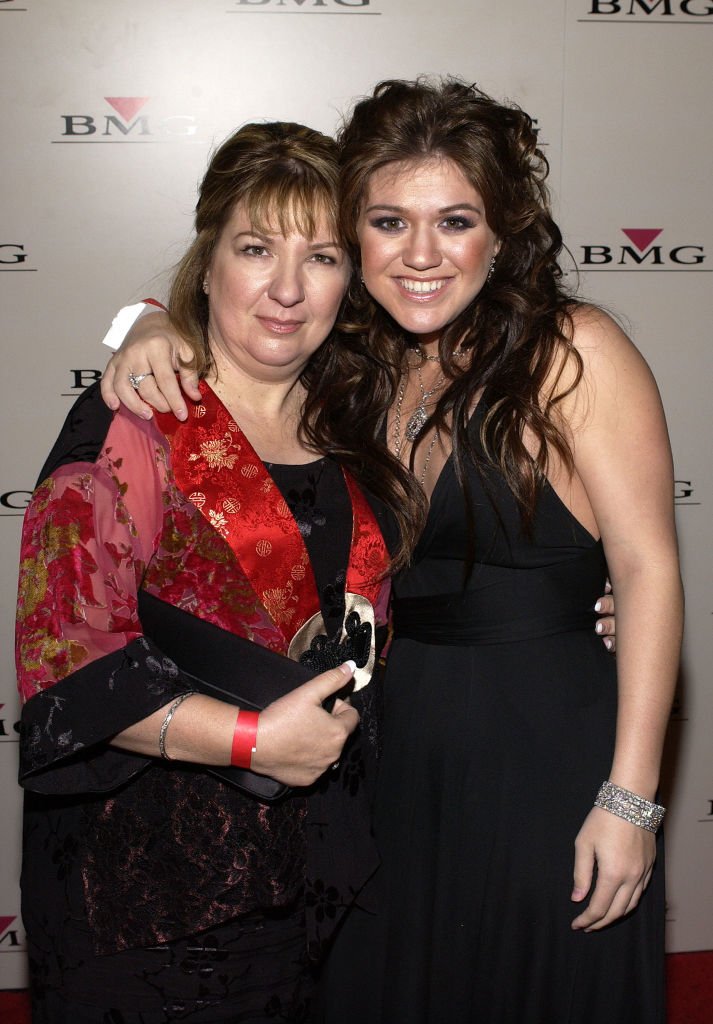 Kelly Clarkson and her mom Jeanne at the BMG Post-Grammy Party following the 46th Annual Grammy Awards on February 8, 2004, in Hollywood | Photo: Getty Images
During their marriage, her husband was her manager, and they had two children together. In June 2014, the couple had welcomed their first daughter, River Rose, and in April 2016, they welcomed their son, Remington "Remy" Alexander.
After filing for divorce, her management company, Starstruck Management Group, owned by her father-in-law Narvel Blackstock, filed a lawsuit against her.
The group had claimed that she owed more than $1.4 million in unpaid commissions in addition to the $1.9 million she had already paid. Kelly claimed her ex-husband and father-in-law acted as unlicensed talent agents.
Kelly also responded by claiming the group violated the California Labor Code, and she wanted their verbal contract to be "declared void and unenforceable."
Please fill in your e-mail so we can share with you our top stories!