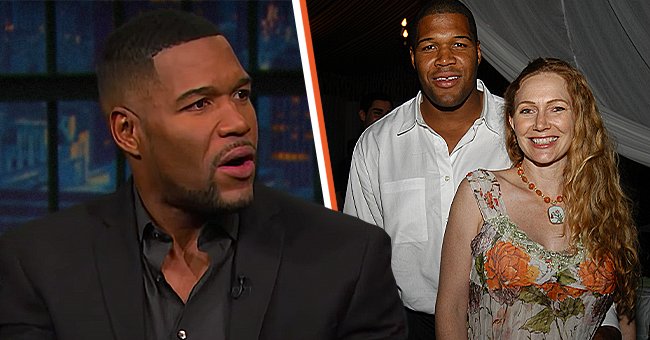 youtube.com/Late Night with Seth Meyers | Getty Images
Michael Strahan Claimed Ex-wife Jean Made His Parents Settle for Less than Their 'Dream Home'
In 2006, "Good Morning America" host and former NFL player Michael Strahan went through a very public and expensive divorce with his ex-wife, Jean, who prevented his parents from getting their dream house.
When NFL star Michael Strahan made it big in his career, he promised his parents that he would buy them their dream home. However, his ex-wife Jean Muggli Strahan allegedly came between his parents and their dream home.
Jean and Strahan married in 1999 and later welcomed twins Sophia and Isabella. The couple was married for seven years when their relationship ended in 2006 with a very publicized and messy divorce.
After the couple's separation in 2005, a wave of rumors and allegations of abuse, cheating, and gold-digging behavior hit the media, with both Jean and Strahan accusing each other.
A few of the rumors included, Strahan stated Jean was emotionally and physically abusive to their daughters. Later, he also accused his ex-wife of siphoning money from their joint accounts and being greedy with their finances.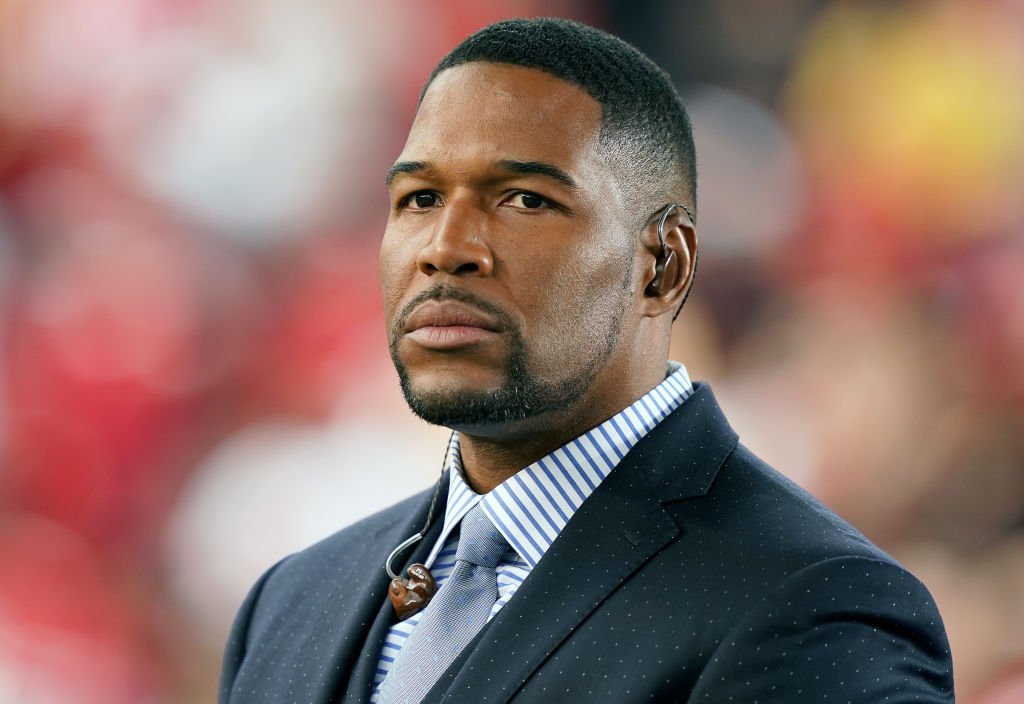 Michael Strahan looks on prior to the NFC Championship game between the San Francisco 49ers and the Green Bay Packers at Levi's Stadium, 2020, Santa Clara, California. | Photo: Getty Images
For her part, Jean accused her ex-husband of cheating on her with various women, beating her, and videotaping her sister while she was undressing.
On top of the publicized divorce proceedings, which included reports that Jean asked for more than half of Strahan's $23 million wealth, Strahan detailed her greed for money in his book.
In his autobiography "Inside the Helmet," Strahan stated that his ex-wife valued wealth over their relationship together as well as his family. A fact he claimed to have learned after buying his parents a new home.
Strahan told his parents he would buy them their dream home. He says he did not limit how much the house could be and expected it to be at least $500,000.
While his parents were choosing, Strahan was busy at an NFL training camp. Therefore, he asked Jean to help his parents pick a home.
Strahan's parents picked a modest $160,000 home. Strahan's parents could have chosen something more expensive but decided to hold back.
However, Jean disagreed. According to his parents, she told them the house was out of budget, and they had to find a new house. Eventually, they settled for a $147,000 home which Jean approved.
Strahan wrote in his book that she stopped his parents from having their dream home over an "extra measly $13,000." He explained that the situation showed how she valued money over him and his family.
After Strahan's book was released, Jean accused Strahan of lying about her. She said he was into "fiction" and implied that he had lied during their divorce trial.
Please fill in your e-mail so we can share with you our top stories!