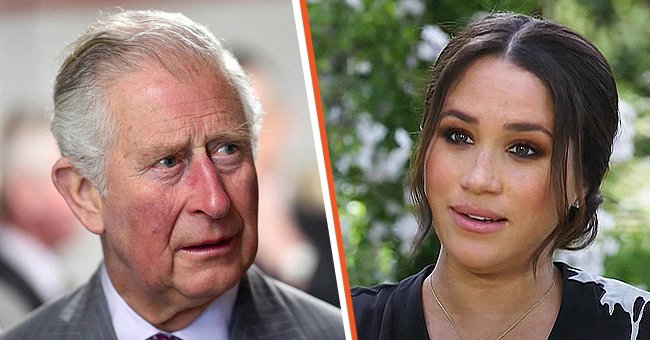 YouTube/CBC News: The National
Prince Charles Responds to Claim That He Questioned Complexion of Meghan & Harry's Baby
Prince Charles has responded to allegations implicating him as the member of the Royal family who questioned the complexion of Meghan and Harry's child — here's the dish.
Children are the salt of the world. Many can agree with this statement which is why any slander against them is taken seriously, especially when said slander allegedly emanated from the mouth of a famous royal.
It all began when Meghan and her husband decided to do an eye-opening interview with famous media mogul Oprah Winfrey when they finally moved out of the U.K.
The interview, which aired earlier this year in March, came as a shock to those who heard it because of the explosive details the former royal couple shared.
Before the interview, there had been revelations about the royal family that shook the world; however, none of that came close to how shocked people were after watching the interview.
Even though Meghan and Harry wished to make some things known to the public, they kept important details back — mainly names of who said what and when.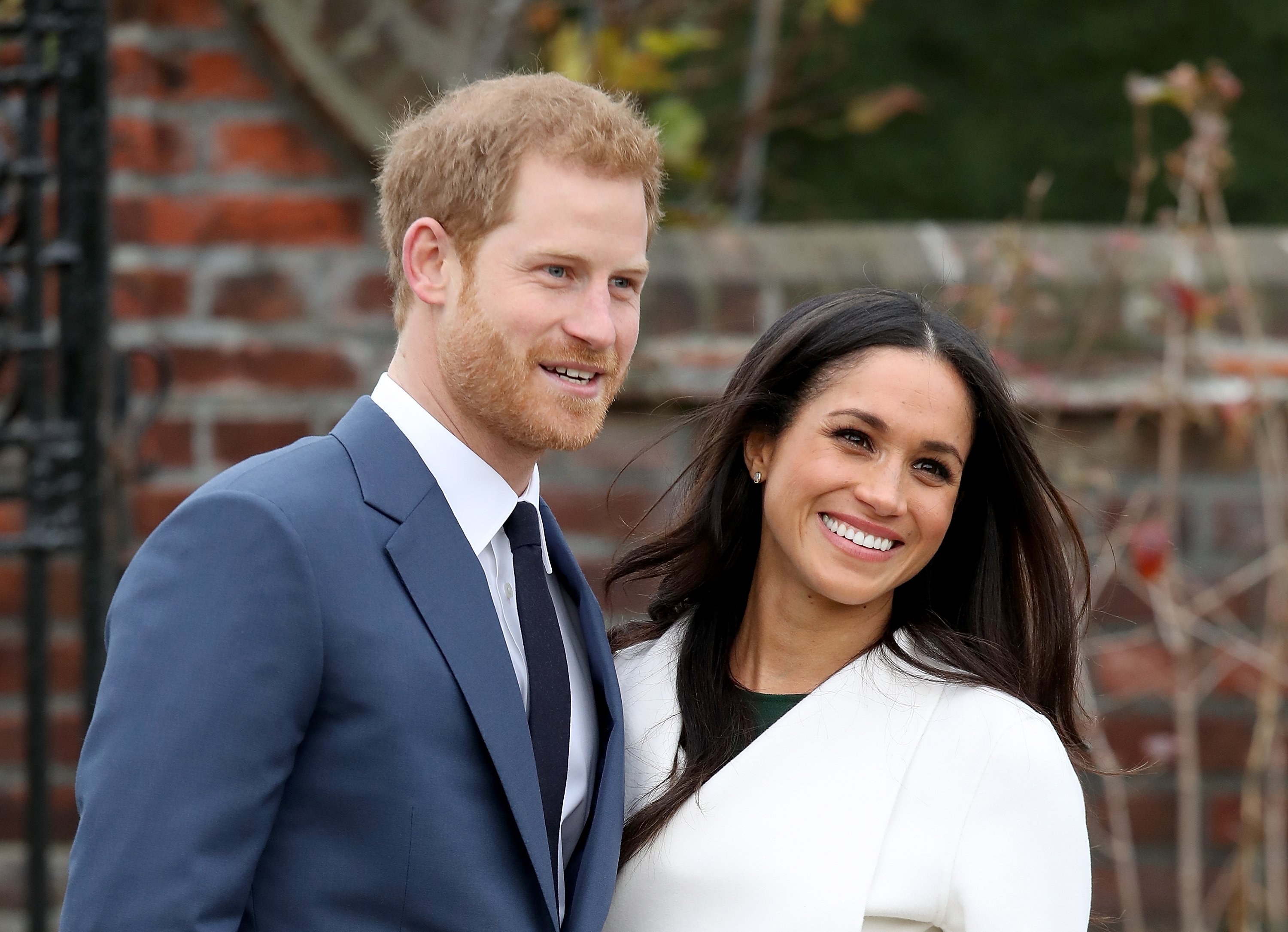 Prince Harry and actress Meghan Markle during an official photocall to announce their engagement at The Sunken Gardens at Kensington Palace on November 27, 2017 | Photo: Getty Images
For example, there was talk of how a royal family member questioned the complexion of Harry and Meghan's child. The person who made the utterance was not revealed, and people were left to guess.
Now, in a book penned by author Christopher Andersen and titled "Brothers And Wives: Inside The Private Lives of William, Kate, Harry, and Meghan," there is a claim that Prince Charles was the one who wondered about baby Archie's skin color.
Prince Charles is none other than Harry's father, making him Archie's granddad for those who are not conversant with the British royal family.
Harry mentioned Prince Charles during the interview he and Meghan had with Winfrey that he felt let down by his father, who "stopped taking my calls" after the Sussexes moved to Canada and who also stood by while the family "cut him off financially."
Despite it all, Harry does not seem to harbor resentment towards his father and has once confessed that he believes that Prince Charles and his brother William were trapped in the Royal family.
He was concerned they were being erased as members of the royal family.
Harry also believes that his father is the way he is because of things he went through while growing up, and instead of being resentful, the Duke of Sussex is channeling his energy into making sure that his kids don't have to pass through what he did.
In his words: "It's a lot of genetic pain and suffering that gets passed on anyway, so we as parents should be doing the most we can to try and say, you know what, that happened to me, I'm going to make sure that doesn't happen to you."
Harry believes in his purpose; however, many of the allegations he and Meghan have leveled against the royal family have been denied. So has the claim that Prince Charles questioned their baby's complexion.
Charles, Prince of Wales, who became a grandfather of five grandchildren months ago after Harry and his wife welcomed their second child, a daughter named Lilibet Diana, reacted to the claims in the new biography book recently.
"This is fiction and not worth further comment," Charles's spokesman told reporters in Barbados, where the Prince is scheduled to take part in celebrations marking the island's promotion to a republic.
Anderson, who wrote the book, claimed in the book that on the day of Prince Harry and Meghan Markle's engagement on November 27, 2017, Prince Charles asked his wife Camilla what the kids would look like.
She did not quite understand what he meant, so she replied, "Well, absolutely gorgeous, I'm certain." But he clarified his point, "I mean, what do you think their children's complexion might be?"
According to Page Six, the statement seems to have been misconstrued by scheming courtiers who quickly put a racial spin on it. Andersen said in his book that by the time what was said reached Meghan and Harry, it had reached toxic proportions.
The author accuses a group of high-level palace advisers known as the "Men in Gray" for the recycling and claims that their gossip was channeled towards how the royals would "look to the rest of the world" once African American blood got mixed in.
When the news reached Harry and Meghan, he was unhappy, and he sought out his father and brother to let them know how he felt.
According to another insider, Prince Charles told Harry that he was being "overly sensitive about the matter" — an unsympathetic point of view his brother William also agreed with.
William went as far as calling the skin tone comment "tactless" but "not a sign of racism within the family," and even after Harry went public with his accusations in the Oprah interview, his older brother stood his ground.
Indeed Anderson shook the ground with his claims in his new book, which also revealed a reason behind Harry and Meghan leaving the royal family for good.
No, it had nothing to do with his father — this time, the finger points to his grandmother, Queen Elizabeth. According to Andersen's book, her decision to remove a photo of grandson Prince Harry, Meghan Markle, and baby Archie from her desk led the couple to make their decision.
The book seemed to imply that the Queen decided because she had been upset that Prince Harry had chosen to spend Christmas with his wife, son, and mother-in-law, Doria Ragland, in Canada.
According to Andersen, when Harry's older brother, Prince William, watched the Queen's televised message with other members of the royal family, he knew immediately how Harry would feel.
And he was right; when the proud father saw that his family portrait was missing, he felt terrible, eventually confiding in a pal that he was concerned they were being erased as members of the royal family.
Weeks later, Harry and Meghan successfully negotiated their exit strategy and migrated to North America, where they started their lives anew.
The couple has settled in LA and is happy as can be; as earlier mentioned, they welcomed their daughter Lilibet, who shares her middle name with her cousin Princess Charlotte Elizabeth Diana, daughter of Prince William. She is expected to be eighth in line to the throne, following her brother, Archie.
Please fill in your e-mail so we can share with you our top stories!