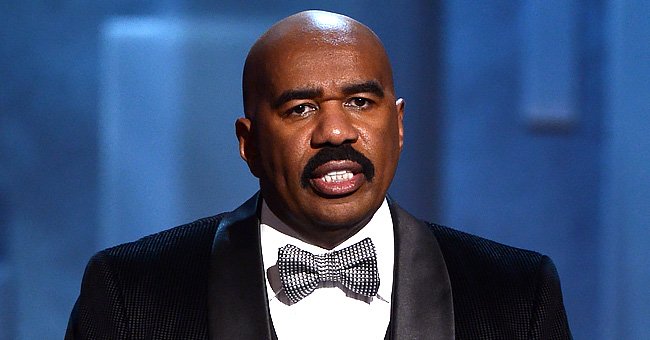 Getty Images
Michael B Jordan Spends Thanksgiving with Girlfriend Lori's Family after Finally Getting Her Stepdad Steve Harvey's Approval
This year's holidays are a happy time for "Black Panther" actor Michael. B. Jordan, as he got to spend the Thanksgiving holidays with his girlfriend, Lori's family, after her father finally approved of him.
Michael. B. Jordan is well known for his roles as Donnie in "Creed" and Oscar Grant in the drama "Fruitvale Station." Named People Magazine's Sexiest Man Alive in 2020, Jordan is notorious for keeping his love life private.
But since he started dating model Lori Harvey, the famous TV Show host, Steve Harvey's daughter, he has been more forthcoming with details about his relationship.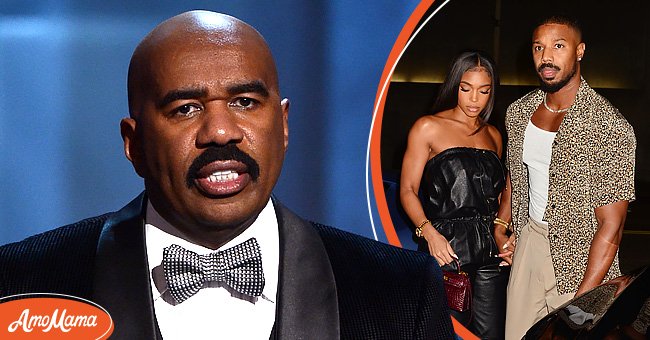 Left: "Family Feud" host Steve Harvey : Right: Michael B. Jordan and Lori Harvey are seen on August 20, 2021 in Los Angeles, California. | Source: Getty Images
This Thanksgiving season, Jordan joined the Harvey family in celebrating the holiday where they shared the traditional turkey dish, spaghetti with meatballs, bread pudding, baked macaroni and cheese, and a plethora of pies.
The lovebirds celebrated their first-anniversary last week, with a special dinner date. Initially, they kept their romance a secret, and even though they started dating in November, they only confirmed their relationship in January.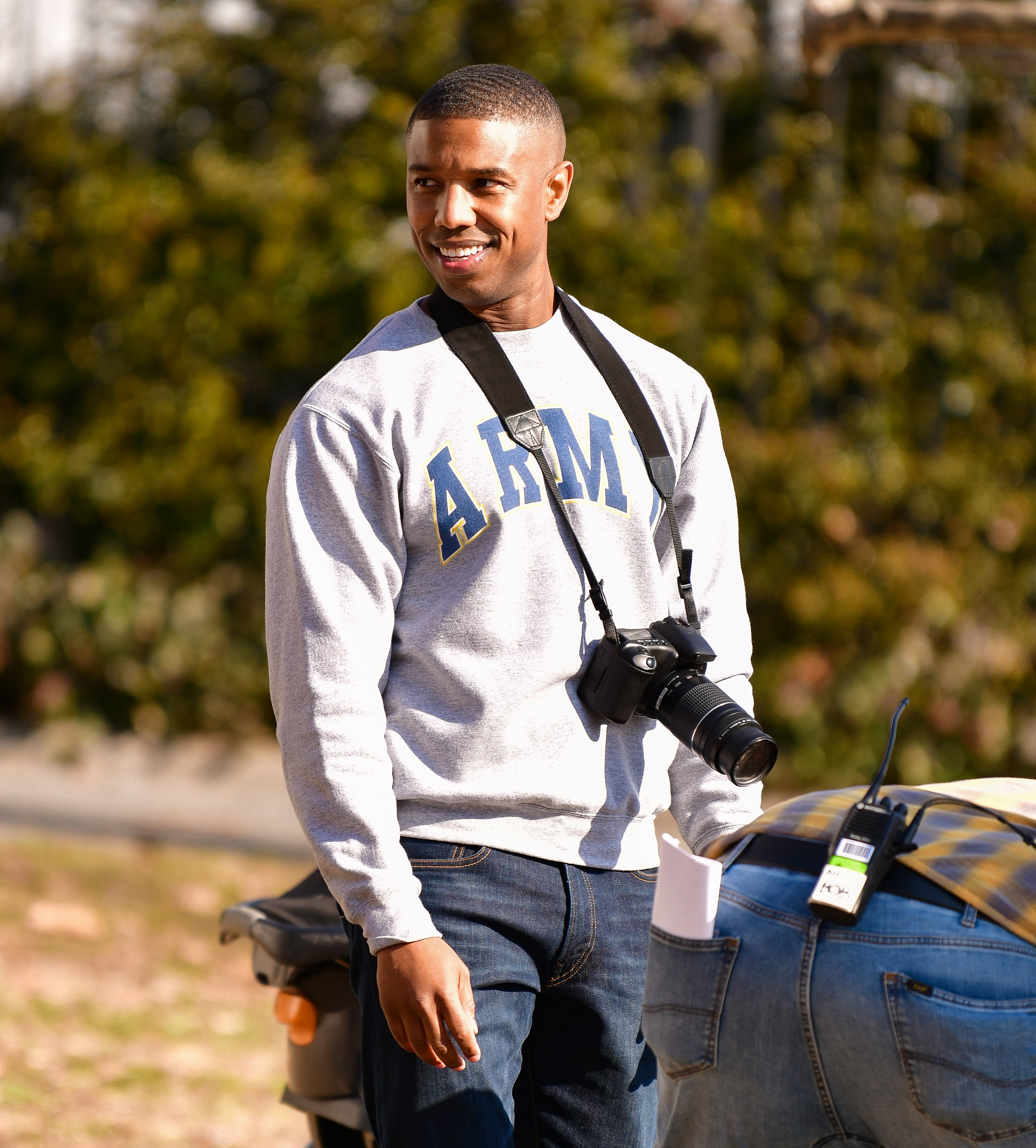 Michael B. Jordan seen on the set of "Journal for Jordan" in Carl Schurz Park on March 9, 2021 in New York City. | Source: Getty Images
GETTING HARVEY'S APPROVAL
TV show host Steve Harvey opened up about his daughter's relationship, saying that he is proud of her partner choice, adding that he is happy with who she was dating for the first time.
He also quickly added that it is the first time Lori is undeniably happy in her relationship. The "Family Feud" host says he'd been trying not to like Jordan, even looking for fault in him, but he found nothing.
He says he got rid of Lori's previous boyfriends, some of whom stayed longer than he would have liked, but Jordan won his seal of approval fair and square because, as Harvey puts it, he is a good guy.
Speaking on the Ellen Degeneres Show, ETonline reports Harvey to have heaped praises on the "Just Mercy" actor, saying:
"He is one of the nicest guys. I met his father. I've sat up with him. We've talked for hours. I just can't find nothing wrong with him."
The father of seven hopes his daughter's relationship lasts, contrary to his stand on Lori's previous relationships, which, according to him, did not end fast enough.
Despite his acceptance of his daughter's new love interest, it wasn't easy from the beginning. When Harvey first learned of their relationship, he was unsure if Jordan was only playing games.
Aware of how hard maintaining a relationship is in Hollywood, he was genuinely worried for his daughter. Still, Jordan proved himself to be the unique person he is, both inside and out, earning Harvey's trust and approval.
Please fill in your e-mail so we can share with you our top stories!