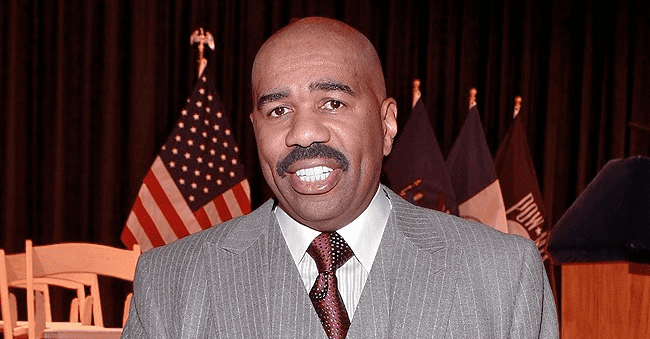 Getty Images
Steve Harvey's First Two Wives Are the Mothers of His 4 Kids – Meet Mary Lee Harvey and Marcia Harvey
Steve Harvey is in a happy relationship with his third wife, Marjorie, but before her, he had two ex-wives with whom he shares four of his children.
Steve Harvey is a dad and granddad of a large family, which he shares with his spouse, Marjorie. But before Marjorie came into the picture, the "Family Feud" host was married to two other women – Mary Lee Harvey and Marcia Harvey.
The TV personality met his first wife, Marcia, at a mutual friend's party, and the duo struck it off right there. The pair courted for a few years before walking down the aisle in 1980.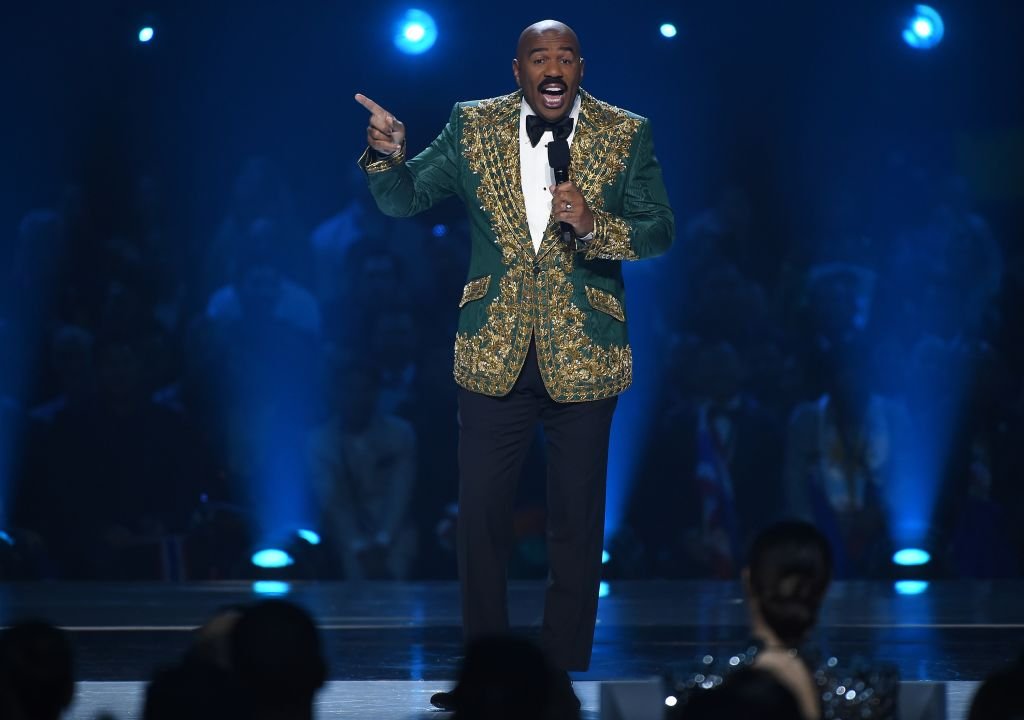 Host Steve Harvey at the 2019 Miss Universe competition | Photo: Getty Images
They became parents in 1982 after Marcia gave birth to twin girls, Brandi and Karli. Eight years later, Harvey and his spouse welcomed a son named Broderick Harvey Jr.
In 1994, the pair called it quits following issues of irreconcilable differences. Their marriage was rocky, with Steve spending most of his time trying to build his career.
After their split, he continued to work on his dreams while Marcia wrote a book that centered around her life before, during, and after their marriage.
ACCUSATIONS AGAINST STEVE
Although their divorce was finalized in 1994, they actually separated four years before, in 1990. It was rumored that Steve had already been seeing his second wife, Mary Lee, while he was still with Marcia.
After separating from Steve, she kept her personal life under wraps. However, Marcia is a successful writer, having written three books so far called "Marcia: Eyes to the Soul," "Marcia: Poems from The Heart," and "Marcia: Thoughts From My Mind."
HIS TROUBLED SECOND MARRIAGE
Steve next tried his hands at matrimony when he met Mary Shackelford. At the time both of them became man and wife, Harvey's showbiz career was at its beginning. With her, Steve has a son, Wynton Harvey.
Their marriage came to an end in 2005, and following the divorce, Mary was able to secure a settlement of $40,000 per month until 2009. In the heat of their separation, she broke some court rules, which stated that she must not discuss the circumstances of their divorce.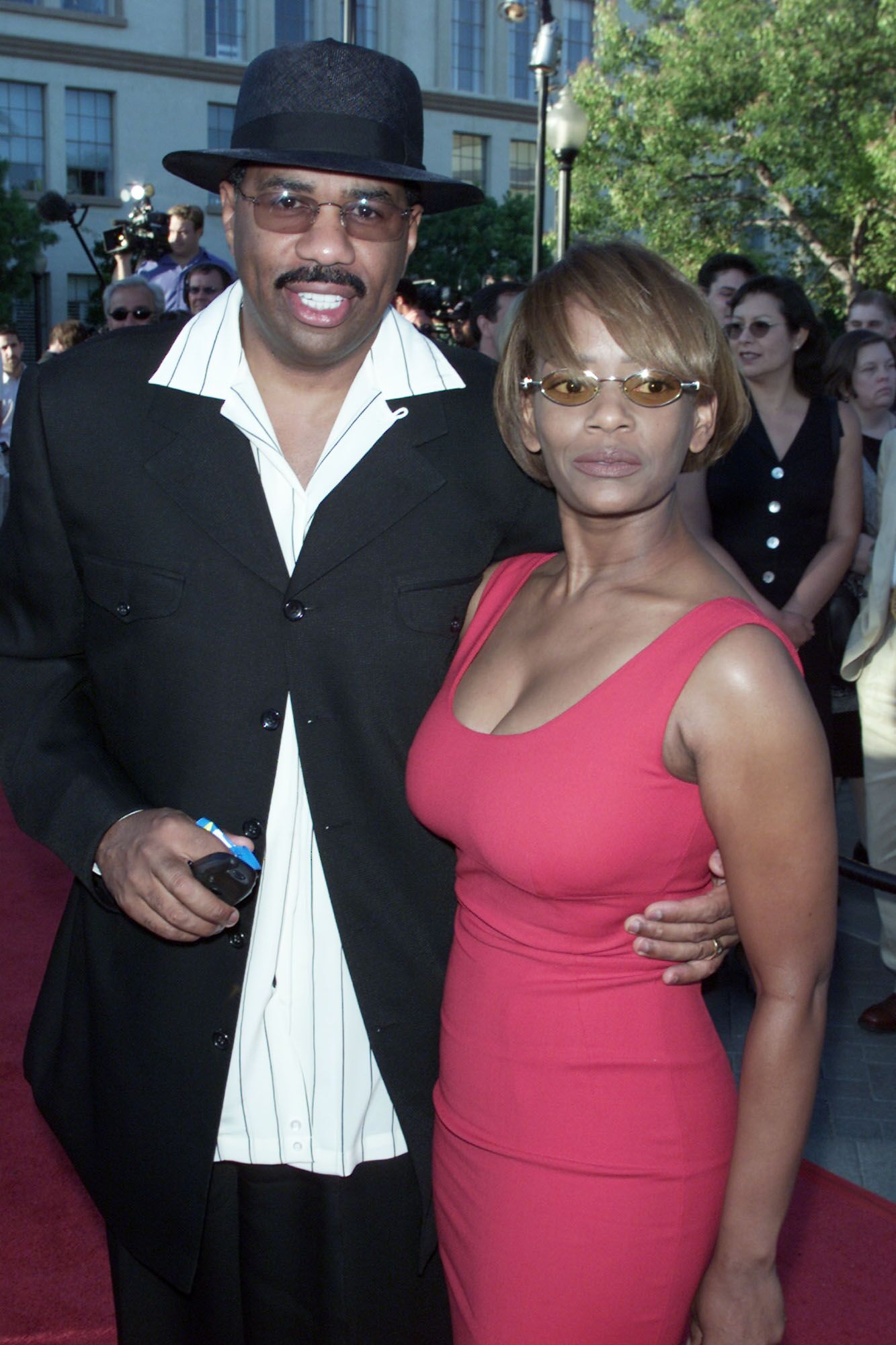 Steve Harvey and Mary Lee Harvey at the premiere of "The Score" at the Paramount Theater in Los Angeles. | Source: Getty Images
In the wake of this, Mary was sent to jail for a brief term. Mary and Steve had quite some controversies, one of which Heavy disclosed as the mom-of-one suing the TV host for a sum of $60,000,000.
In her allegations, she accused him of child endangerment, kidnapping, conspiracy against rights, and torture, among others. She also claimed that she had not received a divorce settlement from the TV host since their separation.
In total, Steve has seven children. His daughter Brandi owns an online meal prep business, Karli is a public speaker, son Broderick is the owner of a clothing line, and Wynton is an aspiring photographer.
Marjorie's kids from previous relationships also took on Steve's last name— Morgan is a pastry chef, Jason is a women's footwear brand owner, and Lori is a professional model.
Please fill in your e-mail so we can share with you our top stories!