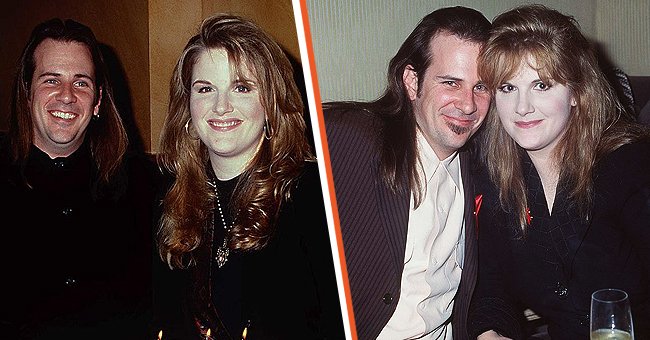 Getty Images
Although Trisha Yearwood Thought Marriage with 2nd Husband Would Last, They Divorced in 1999
Trisha Yearwood and her second husband, Robert Reynolds, were a sweet Hollywood couple. However, Yearwood's hope of staying married was crushed when they filed for divorce five years later.
American Singer, Songwriter, Actress, and Television Personality Trisha Yearwood lived through two marriages and heartbreaking divorces before she finally found the One.
Since 2005, she has been married to the love of her life and renowned country music singer and songwriter Garth Brooks. Time and again, the songstress has been candid about her marriage and how it positively changed her thoughts about her previous failed marriages.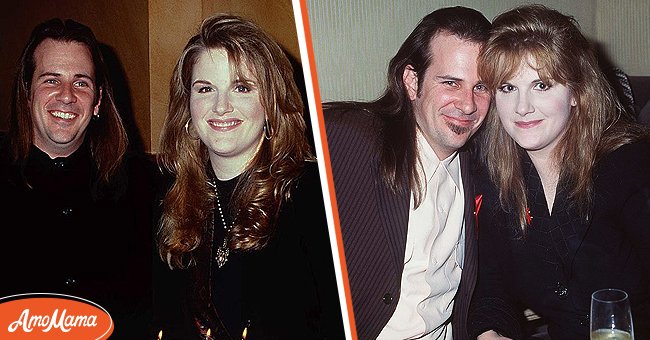 Trisha Yerwood And Robert Reynolds celebrate her 30th birthday at Country Star restaurant. [Left] | Trisha Yerwood And Robert Reynolds At The Mca Geefen Grammy Party. [Right] | Photo: Getty Images
Yearwood said being deeply in love with Brooks made her a little more compassionate towards the young woman she used to be.
From the safety of her fantastic relationship with Brooks, the television personality was able to look at her past and see she was ignorant of what she needed to know to make the right decisions.
According to Yearwood, she was not knocking her previous relationships. Instead, she felt sorry for causing someone else to make a big mistake.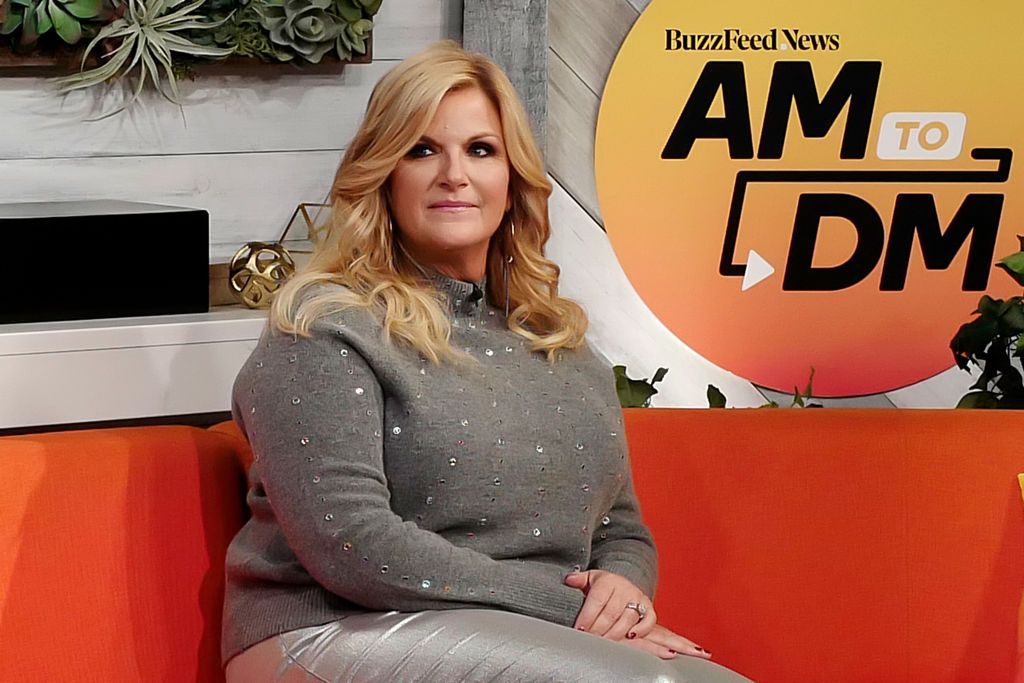 Trisha Yearwood attends BuzzFeed's "AM To DM" on November 20, 2019. | Photo: Getty Images
YEARWOOD'S FIRST MARRIAGE
Her first marriage was in 1987. At 23, Yearwood walked down the aisle with her college sweetheart and Music Producer Christopher Latham. Unfortunately, the Belmont University alums' union lasted for a few years. The pair officially divorced in 1991.
After her divorce from Latham, it took a short time before Yearwood found love again. This time, it was in the arms of a charismatic musician, Robert Reynolds.
WHO IS REYNOLDS?
Born and raised near Miami, Florida, Reynolds hails from a large family. He is the oldest of seven children. While growing up, the singer experienced some tough times, as he was not born into a wealthy family.
His father was a clothing manufacturer, and his parents were divorced, but it did not stop him from chasing after his dreams.
He began playing in bands at a young age and eventually joined the Miami Club Circuit. In 1990, Reynolds helped to form The Mavericks, and in 1991, the group signed with MCA Records.
THE PAIR'S ROMANCE
During their time together, Reynolds belonged to the country group "The Mavericks" and was as passionate about music as Yearwood was. At first, the duo's relationship seemed like a match made in heaven.
Being musically inclined, he understood that his woman would be spending 200 days a year touring, and he would be doing the same. However, their busy schedules did not affect their romance, and they eventually tied the knot.
Yearwood and Reynolds got married in 1994 on the stage of Nashville's historic Ryman Auditorium, the former venue of the iconic Grand Ole Opry — a sacred ground in more than one way to the country stars.
After their wedding ceremony, the couple spent their years in an 18-acre home in Tennessee which Yearwood described as their "little paradise."
Together, Reynolds and Michelle produce art together and sell on Etsy through their shop, "Painter and Paper Doll."
Their union was filled with love, endless sacrifices, and romantic gestures. When Yearwood was on tour in Europe, Reynolds slipped on a backpack and flew to meet his wife.
The proud husband also said he took trains, automobiles, and planes to find his woman in Ireland, tagging it as romantic. Reynolds supported Yearwood's career every step of the way, even when she opened concerts for Brooks.
He loved his wife and once revealed the reason they were good together. Reynolds said he and Yearwood were compatible because of their differences.
THEIR DIVORCE
Sadly, the duo's love for each other and mutual respect was not enough to prevent their marriage from falling apart. Yearwood would admit that she had believed the marriage would last forever. However, her belief was short-lived.
After staying married for five years, Yearwood and Reynolds filed for divorce, citing "irrecoverable differences." Although it was a mutual decision, Brooks's wife confessed that the divorce was extremely difficult for her.
She did not expect her second marriage to end like her first, mainly because she felt the freedom to be career-driven for the first time with Reynolds.
REYNOLDS'S LIFE AFTERWARDS
After their divorce, Reynolds remarried, and it appeared that he had moved on without a hiccup. However, in 2007, the country singer became addicted to opioids, and his wife, Angie Crabtree, battled cancer.
Reynold's music began to suffer not long after, and his career was at risk. By 2013, his addiction had reached a very critical stage.
The singer was asking fans for money after concerts to purchase drugs, and the following year, the Mavericks were left with no choice but to fire him. On May 24, 2015, almost two years after being fired, his wife, Crabtree, passed away.
After Crabtree's death, Reynolds decided to set his life back on track. A few years later, he opened up about his addiction during an interview with Entertainment or Die.
Reynolds said between 2007 and 2014, he was progressively self-medicating all of his hurts. Although the process was gradual, it was no less destructive.
GETTING BACK ON TRACK
In 2017, he came back fully into music with the song "Good Night Rock & Roll." He has also released other songs and lives happily in rural Indiana with his partner, Michelle.
Together, Reynolds and Michelle produce art and sell on Etsy through their shop, "Painter and Paper Doll." The singer has revealed that his girlfriend was one of those responsible for getting him back on the right track.
According to Reynolds, Michelle has stood by him on the darkest night and is still beside him, dishing out encouraging words. Hopefully, Reynolds and Michelle's love will last for a lifetime.
In terms of his musical career, being a former member of The Mavericks gave Reynolds an extensive fan base, and the songwriter's fans are eager to see what their favorite has in store for them.
Please fill in your e-mail so we can share with you our top stories!