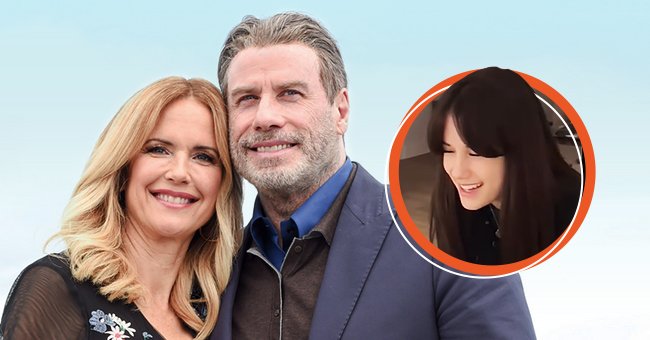 Getty images | Instagram/Ella Travolta
John Travolta's Daughter Reveals Musical Talent in New Video & Makes Dad Proud – Fans Sure Her Late Mom Would Be Too
John Travolta is a proud dad. His 21-year-old daughter, Ella, recently showcased her musical talent in a new video posted on her Instagram.
Ella Travolta, 21, is the daughter of actor John Travolta and his late wife, Kelly Preston. Ella, who followed in her parents' acting footsteps and has starred in "Get Lost," also considers herself a musician.
For the past year, Ella has been working on a new song that she said she was nervous about sharing. In the short Instagram video, she was sitting beside the piano, singing along to her beat.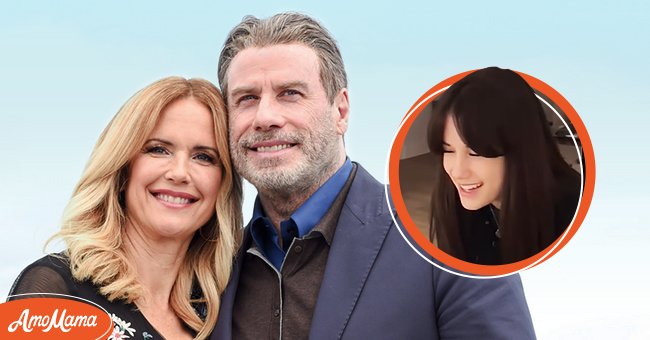 Kelly Preston and John Travolta at the "Rendezvous with John Travolta - Gotti" Photocall at the 71st annual Cannes Film Festival on May 15, 2018. Inset: Their daughter, Ella | Photo: Getty Images | Instagram/Ela Travolta
In the caption accompanying the video, Ella hoped her fans liked her new song. Her father, who supports her fully, was one of the many people who commented on the post, saying how thrilled and proud he was of her.
Besides the support from her famous dad, other fans also showed their appreciation for her music with lovely comments. One such Instagram user congratulated Ella on her beautiful voice and the new song.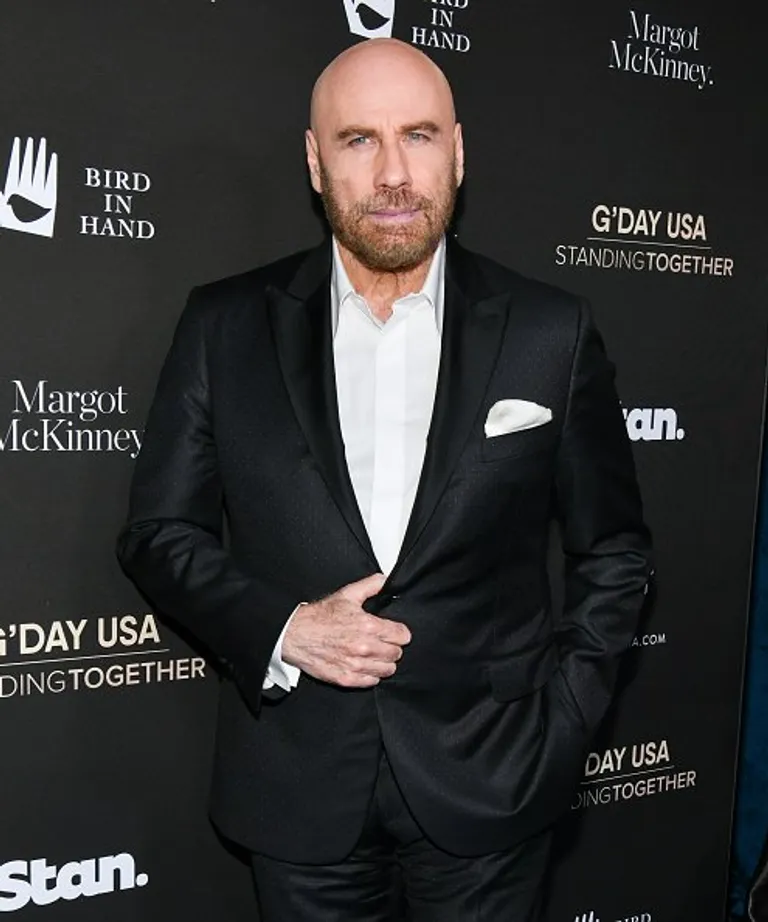 John Travolta attends G'Day USA 2020 at Beverly Wilshire, A Four Seasons Hotel on January 25, 2020. | Photo: Getty Images
Another noted how light and loving she seemed, just like her late mother was. She went further to state that she was just as strong as her father. Yet another fan congratulated her on the song, adding that her mother would be proud of her.
FAMILY LOSS
Ella seems to be keeping strong after dealing with the loss of her mother in 2020. The "Sky High" actress lost her battle with cancer after fighting the disease for two years.
Since her demise, the family has, together, learned to face the grief and have overcome their sadness by supporting each other through it all.
Often, one of them posts a beautiful tribute to the actress, expressing how much they miss her. Shortly after Preston's passing, Ella took to her Instagram to appreciate her mother.

A fan reacts to Ella Travolta's Instagram post | Source: Instagram/Ella Travolta
PAYING TRIBUTE TO PRESTON
In the emotional tribute, Ella disclosed that all her life, she's never met anyone as strong and courageous as her mother. She continued to say that anyone who knew Preston personally knew that she had a light that made everyone around her happy.
On what would have been Preston's 58th birthday, Ella once again took to her Instagram to post a beautiful birthday message for her dear mother.

Another fan reacts to Ella's post on Instagram | Source: Instagram/Ella Travolta
She posted a photo featuring her and her mother as they held hands at an unidentified wedding, with Preston smiling goofily at the camera. Accompanying the photo was a beautiful message to her mother, saying she loved and missed her.
Please fill in your e-mail so we can share with you our top stories!