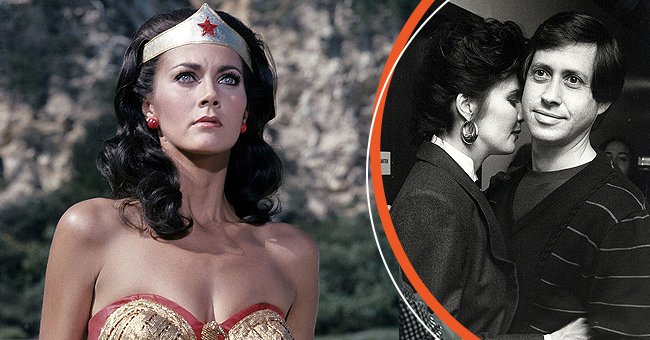 Lynda Carter | Lynda Carter and Robert Altman | Source: Getty Images
Lynda Carter Married Lawyer Who Became a Billionaire before His Death - Inside Their Love Story
Former model, singer, and "Wonder Woman" star Lynda Carter experienced one of the unique Hollywood marriages that lasted a lifetime despite fame, fortune, and some struggles she faced.
"Wonder Woman" star Lynda Carter, who is also a singer, proved that she has some real-life superhero powers following her successful marriage to her billionaire husband, Robert Altman.
Getting married and divorced within months is not a strange concept among Hollywood celebrities.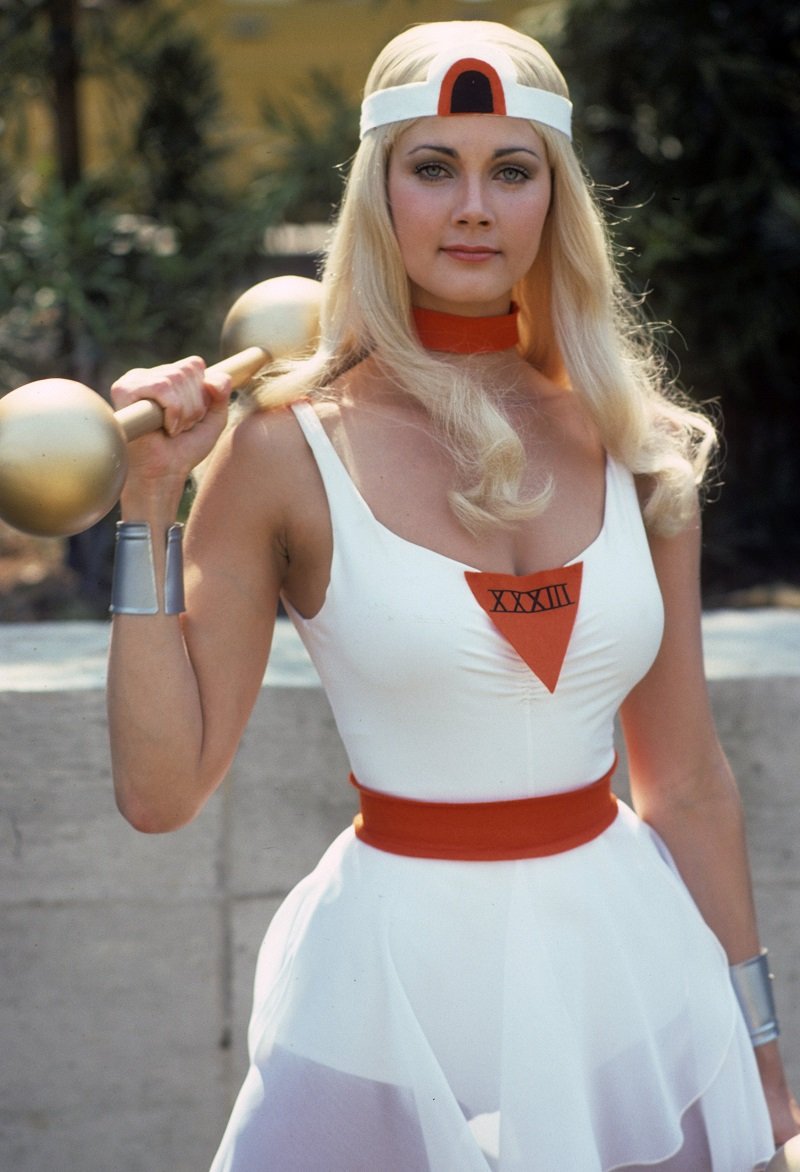 Lynda Carter as Wonder Woman in the pilot of "The New Original Wonder Woman" circa November 1975 | Source: Getty Images
Some blame the spotlight for prying into their business; others cannot handle the fame and family life, but whichever the reason, many would agree that having a marriage that never breaks in the industry gains attention from many.
One of such power couples is the Carter-Altman team. These two remained married until death snatched one away from the other. However, despite Altman, the lawyer who turned billionaire's absence, his beloved widow continues to honor his memory.
FACTS ABOUT LYNDA CARTER
Lynda Carter was the first woman to play the first DC female superhero role. She brought the character to life with her unique acting style and attractive build.
Apart from her on-screen prowess, Carter had a model background as well. She was crowned Miss World USA in 1972, so having a gorgeous face and frame was her lifestyle.
CARTER'S SECOND MARRIAGE
The first DC female superhero met the man who became her second husband in 1982. She was modeling for a cosmetic line, and Altman worked as a lawyer. These two crossed paths when Carter was going through a divorce from Ron Samuels.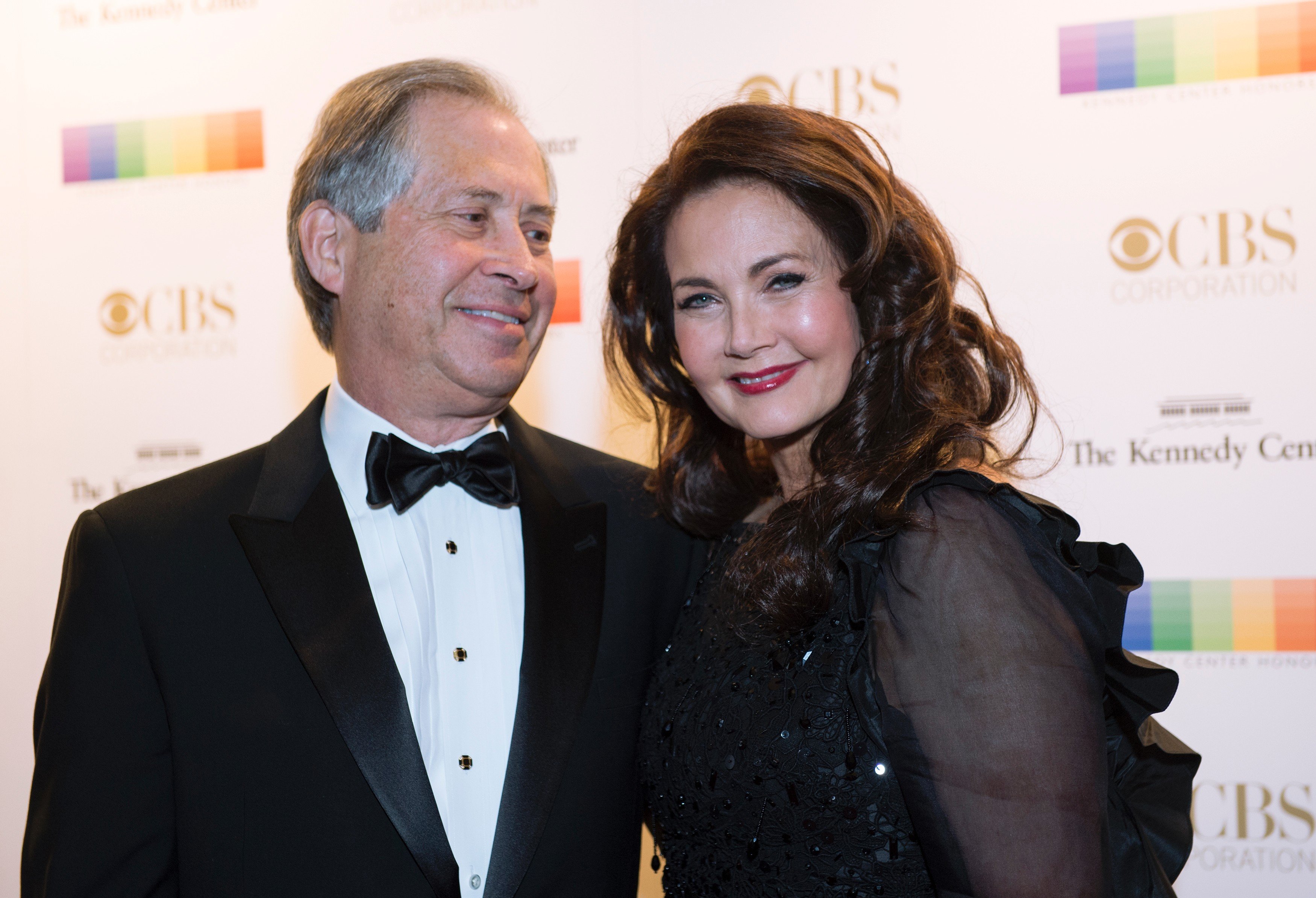 Lynda Carter and her late husband, Robert Altman, pictured at the 38th Annual Kennedy Center Honors, 2015, Washington, DC. | Source: Getting Images
She did not expect to find any man attractive at this time, but somehow, she managed to notice the young lawyer. They both fell for each other, and the rest became a beautiful piece of history.
The on-screen star revealed that her husband was very supportive and often provided a shoulder to lean on. On the other end of the line, she proved to be a caring and charming bride who protected her family.
Their marriage had a fair share of ups and downs, but these two stuck together to weather the storms. In 1992, Altman was accused of fraudulent activities following the Bank of Credit and International scandal but was later acquitted on all claims.
During this time, Carter stood by him. The actress told a journalist that she was sure about her husband's innocence in the issue. Instead, she exalted her husband to be the perfect and loving father.
Such support was reciprocated years later when the former model also faced addiction problems. Her husband reached out to the right place for help and saw her through sobriety without allowing her demons to eat into their precious love life.
HOW CARTER FELT AS A WIFE AGAIN
Fans would recall that the couple was happy from the beginning. They might have had a few problems, but they could navigate their way out of it without breaking the news over any marital scandal.
After saying "I do" to Altman in 1984, the couple affirmed their bond with two kids, Jessica and James. Carter admitted that as a wife to the famous lawyer, she felt very secure and content because he was generous in terms of advising her and letting her live a fulfilled life.
Although she relocated to Washington after their marriage and became a family woman, Altman still enjoyed time on screen. In 1991, she acted in two hit films titled "Daddy" and "Passing."
THE ACTRESS'S HUSBAND, WHO BECAME A BILLIONAIRE
Altman initially worked as a lawyer; he faced a banking scandal before making a lifetime statement with his net worth. He co-founded a famous video game maker known as ZeniMax Media Inc., which now belongs to Microsoft.
He became a billionaire following his decision to sell the company to Microsoft for $7.5 billion. The company is situated in Rockville, Maryland, employing more than two thousand staff.
ABSENCE MAKES THE HEART GROW FONDER
In February, Carter's heartthrob of nearly four decades passed away. It came as a surprise to close pals, who admitted that the man looked very healthy and only fell victim to some surgical complications following a rare blood cancer, which claimed his life.
He died in February, leaving his lovely kids and wife, who have promised to love him endlessly. A few days after the tragedy, the widow shared a throwback snap of her and Altman enjoying a picnic near the waterside.
They both had their gaze fixed at different angles but pressed their bodies lightly against each other along with cheerful faces. The 71-year-old accompanied the post with a lengthy caption that captured her lovely marriage.
She established that Altman will always be the love of her life and their thirty-seven years of marriage was an extraordinary gift appreciated by both parties.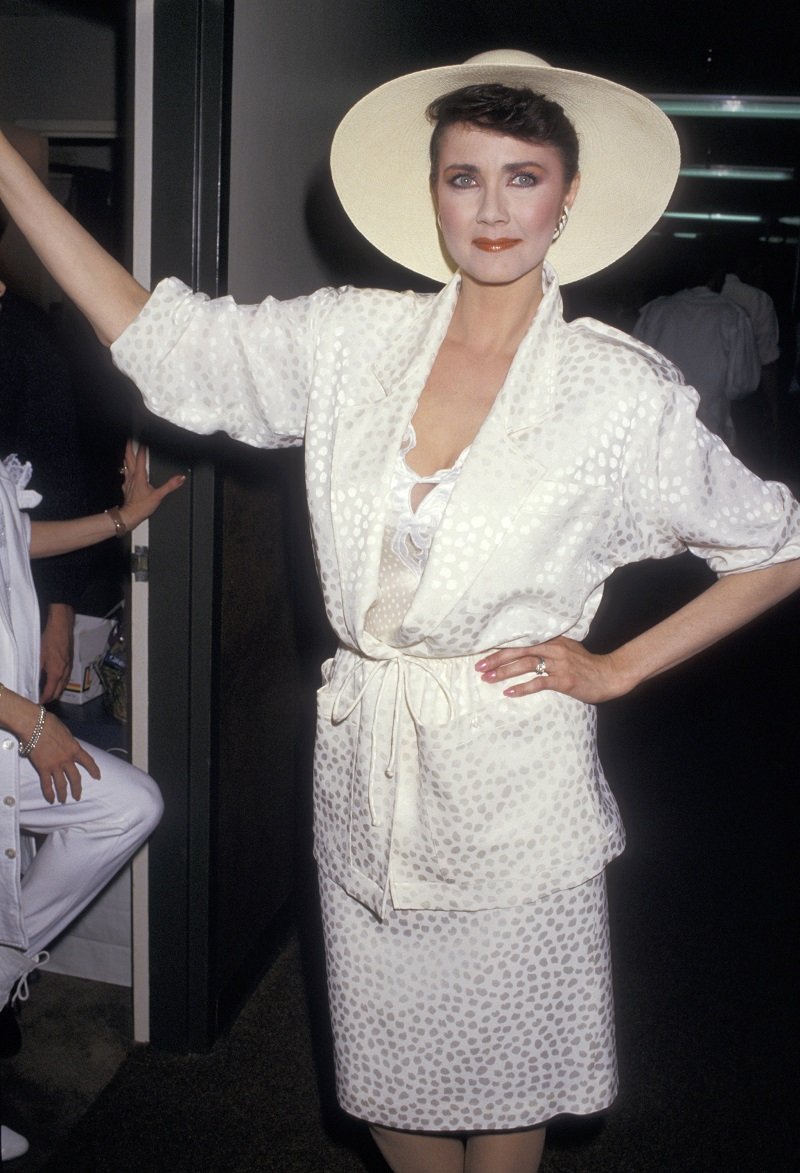 Lynda Carter on March 15, 1987 | Source: Getty Images
The actress added that the family would continue to honor his legacy. Some other details of the write-up included a warm appreciation to fans.
She wrote: "To all the fans who have shared their condolences: Jessica, James, and I want to say thank you. We especially love hearing about the times you met Robert at concerts or through his work in the gaming world. He loved meeting you and hearing your stories."
Carter resides in their Maryland mansion, built by her and Altman in 1987, and loves to honor her husband by living a happy life and showing unconditional love and support to their kids.
The mother of two is also keen on telling the world about her private love life with the deceased. She entertained music and had worked on a piece titled "Human and Divine," a creation that defines and narrates her time with the billionaire.
Although she confessed that living without her husband for many years would be tasking, keeping him in mind and remembering their love life will make it a bit easier, coping with the new adjustment.
Please fill in your e-mail so we can share with you our top stories!