Getty Images
Lynda Carter Lost The Love of Her Life after 37 Years of Marriage: 'It's Totally Frightening'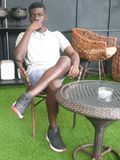 In 2021, Movie Star Lynda Carter was thrown into grief following the death of her husband of 37 years, Robert Altman. She took a bold step in making sure he is remembered forever.
American Actress, Singer, and former Miss World USA, Lynda Carter is famous for many reasons, but her stellar acting career seems to be what often puts her in the headlines.
She has appeared in many classic movies like "Sky High," "Hawkeye," "The Dukes of Hazzard," "Super Troopers," and many more. Among all perfectly executed roles as an actress, the Hollywood star left many talking about her performance in "Wonder Woman."
Long before the CGI effects and the action-packed delivery of the newer versions of the character, Carter made the superhero a fan favorite.
CARTER AS WONDER WOMAN
Carter popularized the famous superhero back in the 1970s in the television series with the same title. One unique fact about her was how she performed all her stunts with no help.
Before the recent films dedicated to the "Wonder Woman" superhero, the actress established pivotal acting that included flinging bad guys, jumping onto moving vehicles, and many other stunts.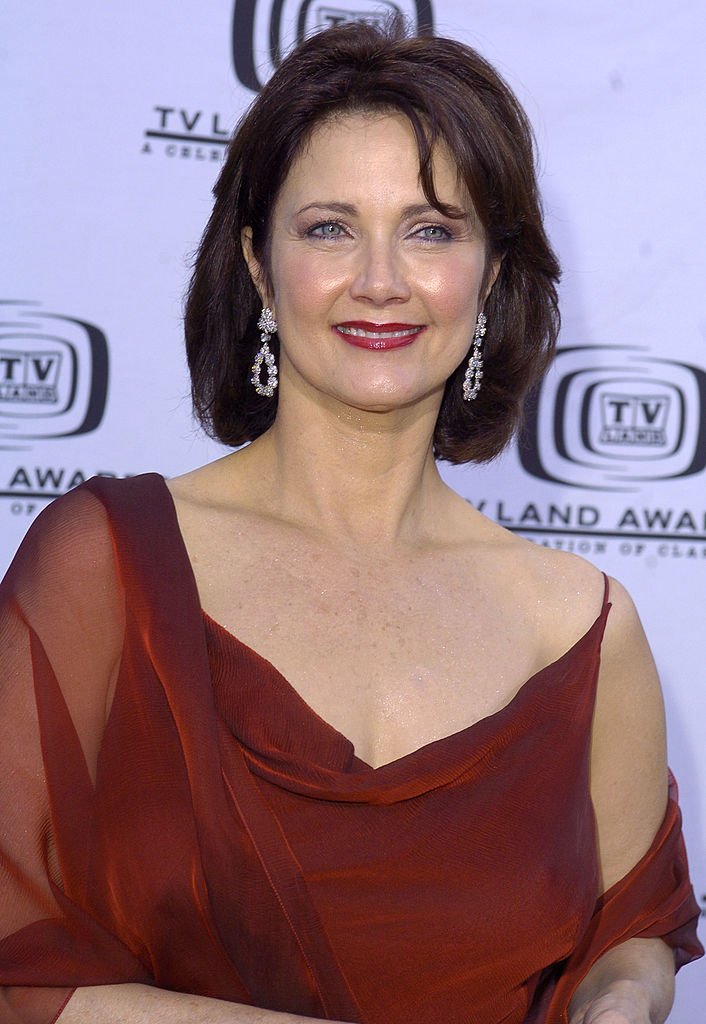 Lynda Carter during 2nd Annual TV Land Awards at the Hollywood Palladium on March 7, 2004. | Photo: Getty Images
Her dynamic performance was particularly unique because Carter broke through Hollywood gender stereotypes by ditching domestic roles for the stunt needed roles. Through it all, she proved her worth.
Although Carter attained fame that has spanned decades, her life away from the spotlight has had its fair share of troubles. These include a failed marriage and the death of a spouse.
CARTER'S FIRST MARRIAGE
The mother of two tied the knot for the first time when she was 25 years old. She got married to Producer Ron Samuels in 1977. Sadly, the union was short-lived and eventually ended in 1982.
During an interview with Closer Weekly, Carter shared the lesson she learned from her failed marriage. She advised the public not to marry the first person who proposed to them, noting that her decision to marry Samuels was stupid.
WHO WAS ROBERT ALTMAN?
Shortly after her divorce, Carter met Gaming CEO Robert A. Altman. He was also a lawyer with a degree from George Washington University. He later became a counsel to popular makeup and cosmetic brand Maybelline.
Since Altman's demise, Carter has tried to get her life back on track. She told People it was totally frightening.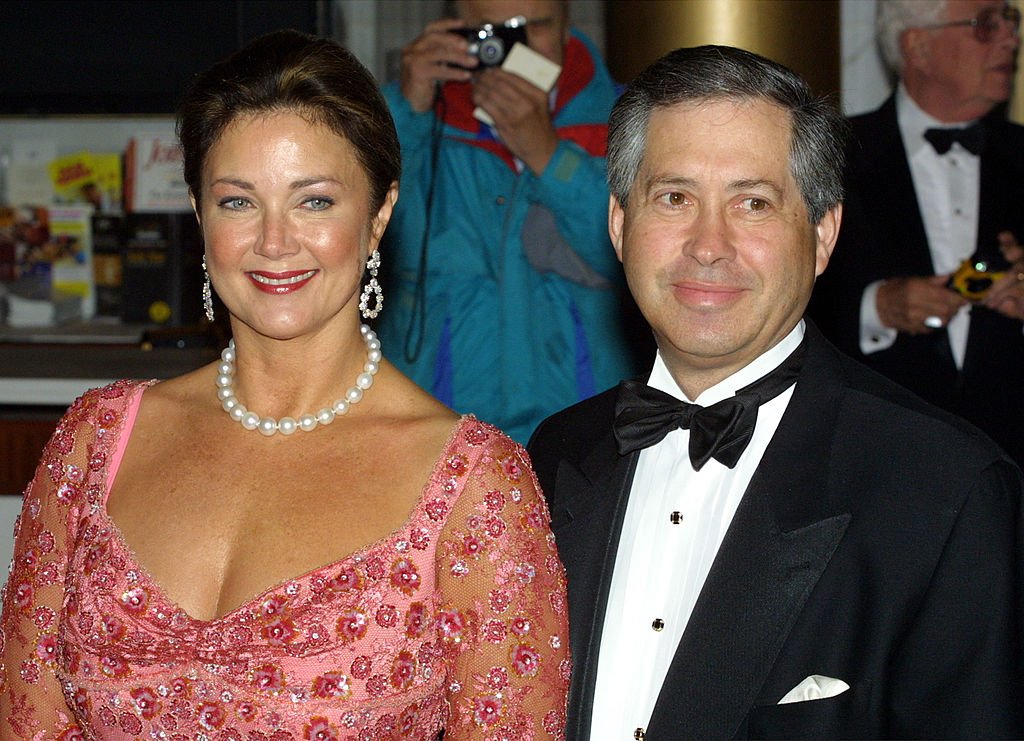 Actress Lynda Carter arrives with her husband, lawyer Robert Altman, at the annual Kennedy Center Honors Gala December 2, 2001. | Photo: Getty Images
CARTER AND ALTMAN'S MARRIAGE
Altman was not the only one in a relationship with Maybelline; Carter was also a spokesperson and model for the brand. Due to their relationships with the brand, the pair met at an event held at Maybelline's headquarters in Memphis.
Upon their meeting, there was an attraction, and the couple hit it off immediately. Despite the pair's prior opinions about each other, their encounter at the event quickly turned into a whirlwind romance.
One year after they met, Altman popped the question on the French Riviera. In 1984, the lovebirds walked down the aisle in a huge ceremony held in the Bel-Air neighborhood of Los Angeles.
Shortly after getting married, Altman and Carter welcomed two children, a son James, an attorney like his dad, and a daughter Jessica, an attorney, singer, and songwriter.
Together, the duo raised their kids to the best of their abilities. Carter was the best wife and mother. She made a lot of sacrifices for her marriage, including putting her career on hold.
INSIDE THE COUPLE'S CHALLENGES
Altman and Carter impacted the world, surmounting challenges that came their way. In the early '90s, the pair faced a big problem when the gaming CEO and his legal partner were charged with bank fraud.
The fraud was regarding the acquisition of First American Bank shares incorporated by the Bank of Credit and Commerce International. Authorities took Altman to court, and according to a report, he was acquitted.
A few years after Altman's fraud charges, he helped his wife overcome her alcohol addiction, which she battled secretly. The actress said her husband pleaded that she stopped drinking for him and their children, and she listened.
Carter went to a rehabilitation center near their home, and since then, she has remained sober. The Hollywood star revealed that the only thing Altman wanted was for her to be healthy, happy, and okay.
CARTER'S TRIBUTE TO ALTMAN
On February 3, 2021, Altman passed away after battling myelofibrosis — a rare blood cancer. A week later, Carter took to her Instagram page to pen down a sweet tribute in memory of her husband. Alongside a monochrome throwback picture of the couple, Carter wrote:
"One week ago, my Beloved husband, Robert A. Altman passed away. Robert is the love of my life and will always be. Our 37 years of marriage were an extraordinary gift..."
Carter also wrote that she and her husband were always grateful for the two beautiful lives they created together. She said she saw much of Altman in them and believed that he lived on through them.
She thanked her late husband for giving her all the love she had in life and promised to love Altman always and forever. Shortly after she shared the post, fans trooped to the comments section to offer their condolences. One supportive user said:
"Ms Carter, I've been married for 40 years to my dear Wife and I cannot even comprehend life without her. I certainly can't say I know how you feel, but you can bet I'll keep you in my heart and in my prayers."
Since Altman's demise, Carter has tried to get her life back on track. She told People it was totally frightening because she did not know who she was without her husband.
Living without Altman may be difficult for Carter, but she is keen on preserving his memory. She released a new song, "Human and Divine," which tells the story of their romance. Altman will always be missed and remembered. May his soul continue to rest in peace.
Please fill in your e-mail so we can share with you our top stories!