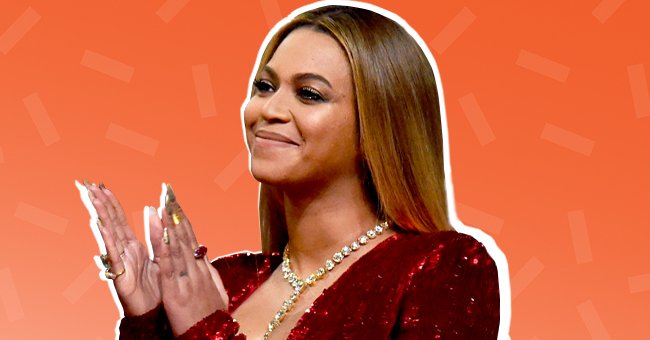 Getty images
Beyoncé's 4-Year-Old Daughter Rumi Makes a Rare Appearance in New Video & Is the Spitting Image Of Big Sister
Beyoncé and Jay-Z have been in the industry for a long time, making headlines for their music. The effect of stardom seems to be rubbing off on their 4-year-old daughter Rumi, who recently appeared in her mother's music video.
Beyoncé is known worldwide for her music and marriage to rapper and music executive Shawn Corey Carter, popularly known as Jay-Z.
However, she has spread her wings out and is introducing to the world a new academia-themed collection named the "Halls of Ivy."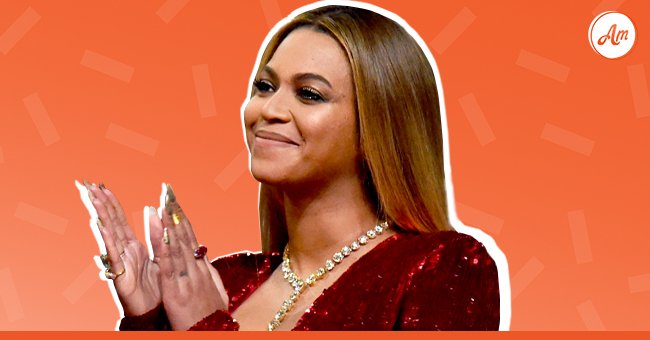 Beyoncé poses in the press room at the 59th Grammy Awards at Staples Center on February 12, 2017 in Los Angeles, California. | Source: Getty Images
APPEARING ON HER MOTHER'S VIDEO
She is, however, not doing it alone. In the music video, the "Crazy in Love" singer tapped major talent when she featured Reese Witherspoon's children Deacon and Ava and the late Kobe Bryant's daughter, Natalie.
Stealing the show, however, were her two daughters, Blue Ivy, 9, and Rumi Carter, 4. Posed alongside the music sensation in their matching black and white houndstooth outfits, Rumi is a complete replica of her big sister Blue Ivy.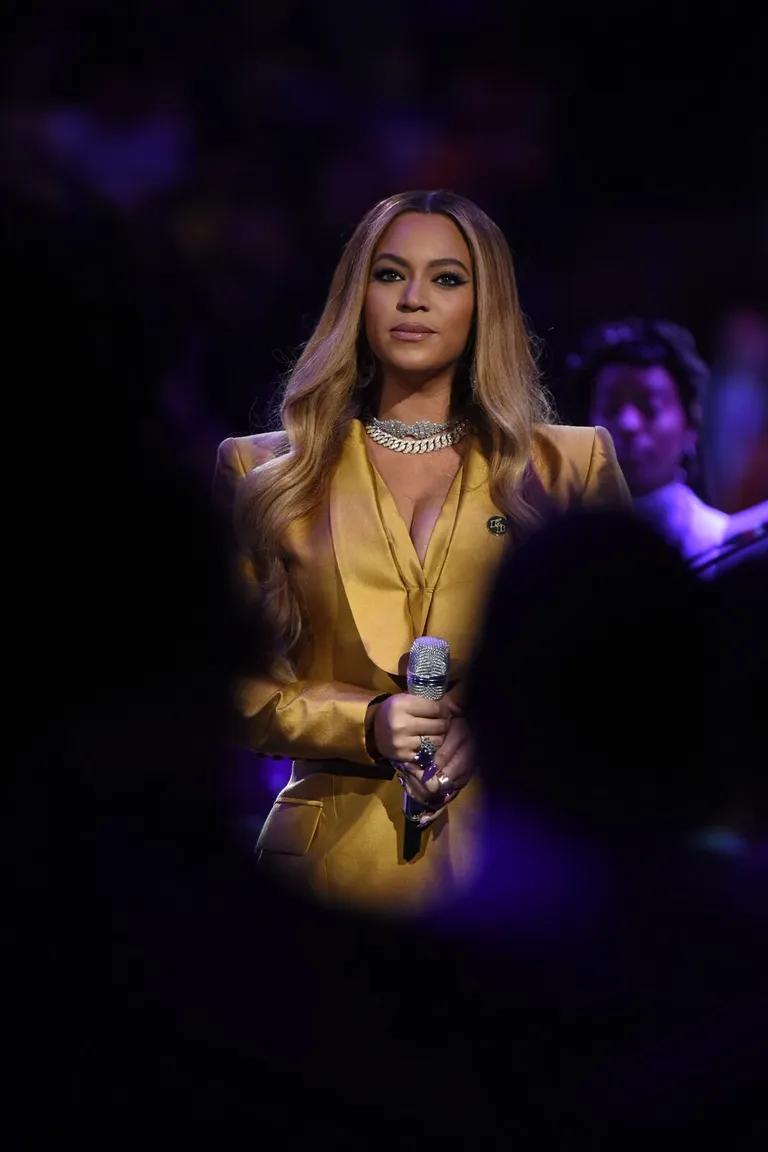 Beyoncé at the Kobe Bryant Memorial Service on February 24, 2020 | Photo: Getty Images
Posted on the brand's official Instagram page, the video quickly garnered reactions from fans. Some commented on how big Rumi had grown, while others could not believe how fast that had happened.
A look into other comments reveals how much love and adoration fans have for the acclaimed musician and her family. Further down, another fan mused over how beautiful the casting was.
The "Halo" singer married the business mogul in 2008, and together, they have three children, Blue Ivy, 9, and the twins Rumi and Sir Carter, 4.
Even though Beyoncé does not open up much about the twins, fans can still follow their lives through sneak peeks into parts of their lives that the "Pretty Hurts" singer posts.
A SNEAK PEEK INTO THE TWINS LIVES
Born into a family of stars, the twins made their on-screen debut in their mother's "Black is King" album. Rumi appeared on the "Brown Skin Girl" song alongside her sister Blue Ivy, grandmother, and mother.
Sir appeared towards the conclusion of the album. In the rolling credits, a picture of Beyoncé cradling her son to her chest can be seen, alongside a caption saying, as reported by Seventeen:
"Dedicated to my son, Sir Carter, and all our sons and daughters, the sun and moon bow for you. You are the keys to the kingdom."
The two have also featured on the Carter family holiday card alongside their parents and big sister. In 2018, the two also featured in an all-white photo shared by Beyoncé during her and Jay-Z's wedding vow renewals.
Beyoncé continues to update her fans on the twins' milestones, starting from way before they were born, through their birthdays, and during adorable family vacations.
Please fill in your e-mail so we can share with you our top stories!