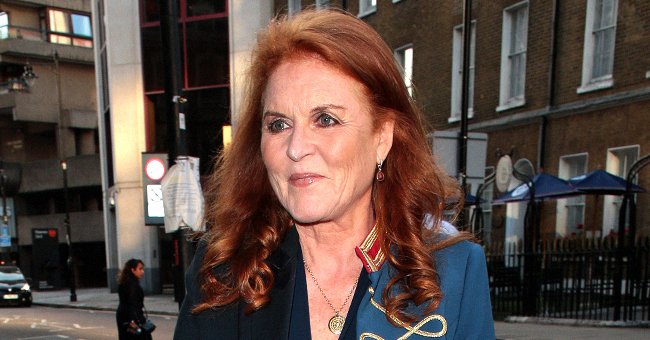 Getty Images
Sarah Ferguson Worked in Twin Tower Hit in 2001 & Later Dedicated Charity Work To Honor Survivors
The attack on the World Trade Center on September 11, 2001, shook humanity, and it also had a profound effect on Sarah Ferguson, who later helped survivors through charity work.
Sarah Ferguson, Duchess of York, who recently turned 62, has learned to appreciate every minute of her life because she would have died in 2001 at the World Trade Center.
She had planned to attend a charity event at World Trade Center's twin towers. However, being late saved her, and in turn, she has dedicated her charity work to honor survivors.
Sarah Ferguson at the British LGBT Awards 2021 at The Brewery on August 27, 2021, in London | Photo: Getty Images
ABOUT SARAH FERGUSON
Sarah Margaret Ferguson was born in London on October 15, 1959, to Major Ronald Ferguson and Susan Wright. At 12, she started developing eating disorders, and at 15, her parents were divorced.
Ferguson attended Daneshill School, where she developed an interest in playing tennis and swimming. At 18, she had finished a course at Queen's Secretarial College before working at an art gallery.
On March 19, 1986, Ferguson and Prince Andrew, Duke of York, and third child of Queen Elizabeth II and Prince Philip, Duke of Edinburgh, announced their engagement and were married on July 23, 1986, in Westminster Abbey.
Together, they brought two daughters into the world, Princesses Beatrice and Eugenie of York, in 1988 and 1990. Ferguson and Prince Andrew divorced in 1996, but she remained the Duchess of York.
In 2000, she co-produced a BBC documentary, "In Search of the Spirit." The Duchess of York appeared in an episode in the fourth season of "Friends."
In 2009, Ferguson was mentioned as a producer for "The Young Victoria." Her daughter, Princess Beatrice, was also a part of the cast. Ferguson got the idea for the movie based on the early years of Queen Victoria.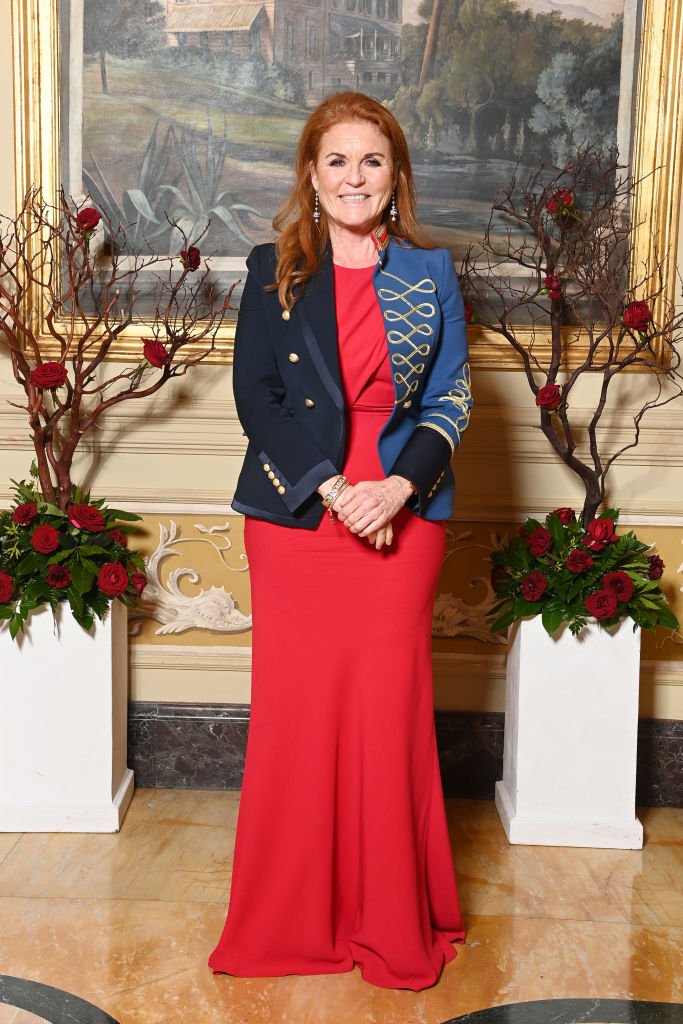 Sarah Ferguson at the Red Cross Charity Event during the 16th Rome Film Fest 2021 on October 20, 2021, in Rome | Photo: Getty Images
EMBRACING A NEW SELF
Ferguson embraces herself more than ever after six decades on earth and over four decades in the public eye. She now believes she has gotten out of her way.
Ferguson found herself when she wrote her debut novel, "Her Heart for a Compass." The book, published in August 2021, tells the coming-of-age story of her ancestor, Lady Margaret Montagu Douglas Scott.
In finding out more about her DNA, Ferguson became ready to embrace her authentic self, unlike when she was younger and had an extraordinary fear of getting it wrong.
In her sixties, Ferguson makes it her duty to be more aware that trying to be perfect is no longer necessary and that being herself is just enough.
FERGUSON'S RELATIONSHIP WITH PRINCE ANDREW
Despite their divorce in 1996, Prince Andrew and Ferguson have been wonderful co-parents, and Ferguson says she still abides by her marital vows.
She has promised to live up to the commitments she made. In 2019, when Prince Andrew was linked with Jeffrey Epstein and had to step back from his royal duties, she said she would stand by him.
In her statement, she also acknowledged that he's a good, kind man who's a fabulous father to their daughters. She was also by his side when Virginia Roberts Giuffre sued him on the grounds of sexual assault.
FERGUSON AND MOTHERHOOD
Ferguson is not only a mother but became a grandmother twice this year. Princess Eugenie welcomed her first child in February, and Princess Beatrice's welcomed a daughter in September.
She praised her daughters for being great children and commended them on being phenomenal mothers. Ferguson is also excited that Eugenie's son August genuinely finds her very funny.
In an open letter to her daughters in Good Housekeeping, Ferguson was thankful to the universe for allowing her to be their mother and how they had made her life complete.
FERGUSON'S EXPERIENCE WITH THE 9/11 TRAGEDY
In 2001, the world watched the September 11 attacks in horror. Terrorists hijacked four planes, crashed one into the west side of the Pentagon and two into the Twin Towers.
The images of the tragedy will remain in our collective memory because the United States was devastated in less than two hours. There were numerous victims involved.
Some died immediately. Others did not survive their injuries, but the attack claimed the most lives with a catastrophic toll.
There were also victims on the relief side as firefighters and police officers were killed during rescue operations. Several years later, people still died, especially from the dust, they breathed when the towers collapsed.
However, some people were quite lucky that they were delayed and didn't make it to the Twin Towers when they were supposed to have been there.
The Duchess of York was one of the lucky people. That day, Ferguson was in New York and had an 8:45 a.m. meeting on the 101st floor of the North Tower where her "Chances for Children" charity had its office.
However, she ran 20 minutes late because of traffic, and just as she arrived at the tower, the first plane hit. The staff members were all downstairs waiting to greet Ferguson and escort her upstairs.
Ferguson whisked her employees into her limo as the building was hit and drove them off to safety. The event made her desperately upset for everyone involved and made her grateful. She said:
"I take every minute as a blessing [...] the minute you look too far forward, then you're missing now. The minute you look back,... you can't go back. Hindsight is a wonderful thing."
While Ferguson was unhurt, CNN found her charity's Little Red mascot in the rubble. The mascot is now being displayed in the 9/11 memorial museum in New York.
FERGUSON'S PHILANTHROPIC PROJECTS
Author of children's stories, Ferguson is also involved in charitable work. She founded "Children in Crisis" in 1993 to protect poor children, and in 2018, she merged it with the "Street Child" charity founded by Tom and Lucinda Dannatt.
Every year, the "Street Child" charity joins the GFI Charity Day on September 11 to remember and honor the lives lost and raise money for those who lost their loved ones on the 9/11 hit.
Please fill in your e-mail so we can share with you our top stories!