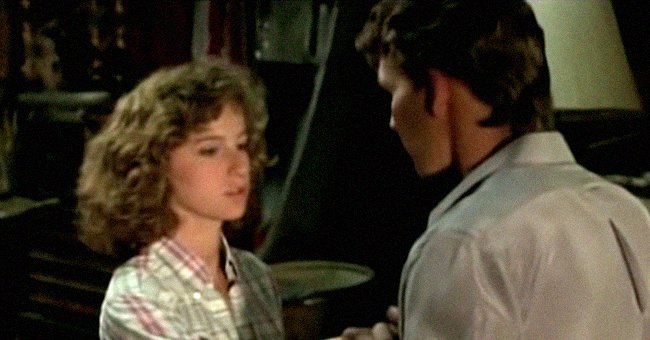 YouTube/ABC News
Jennifer Grey Tried to Hide Her Romance with Matthew Broderick until Fatal Car Crash Exposed It
It took a fatal car crash for Jennifer Grey's relationship with Matthew Broderick to become public knowledge. Find out about their relationship and what happened to them after the crash.
Today, actor Matthew Broderick is married to actress Sarah Jessica Parker while Jennifer Grey is single, although she was once married to actor and director Clark Clegg.
However, many years ago, Broderick and Grey were in a relationship that they initially kept secret. However, their secret was let out of the bag after their involvement in a fatal car crash. Find out about the impact and the events surrounding it.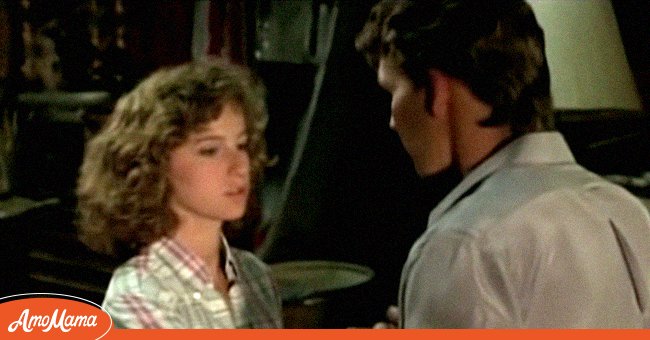 American actress Jennifer Grey on the set of a movie. | Photo: youtube/ABC News
A LIFE-CHANGING CAR CRASH
On August 5, 1987, Grey and Broderick were involved in a car collision in Enniskillen, Northern Ireland, while vacationing in the country. The pair had begun dating secretly while filming "Ferris Bueller's Day Off," but the crash made their romance public.
The accident happened while Broderick was driving a rented BMW. He crossed into the wrong lane and had a head-on collision with a Volvo driven by a local woman, Margaret Doherty, and her daughter, Anna Gallagher.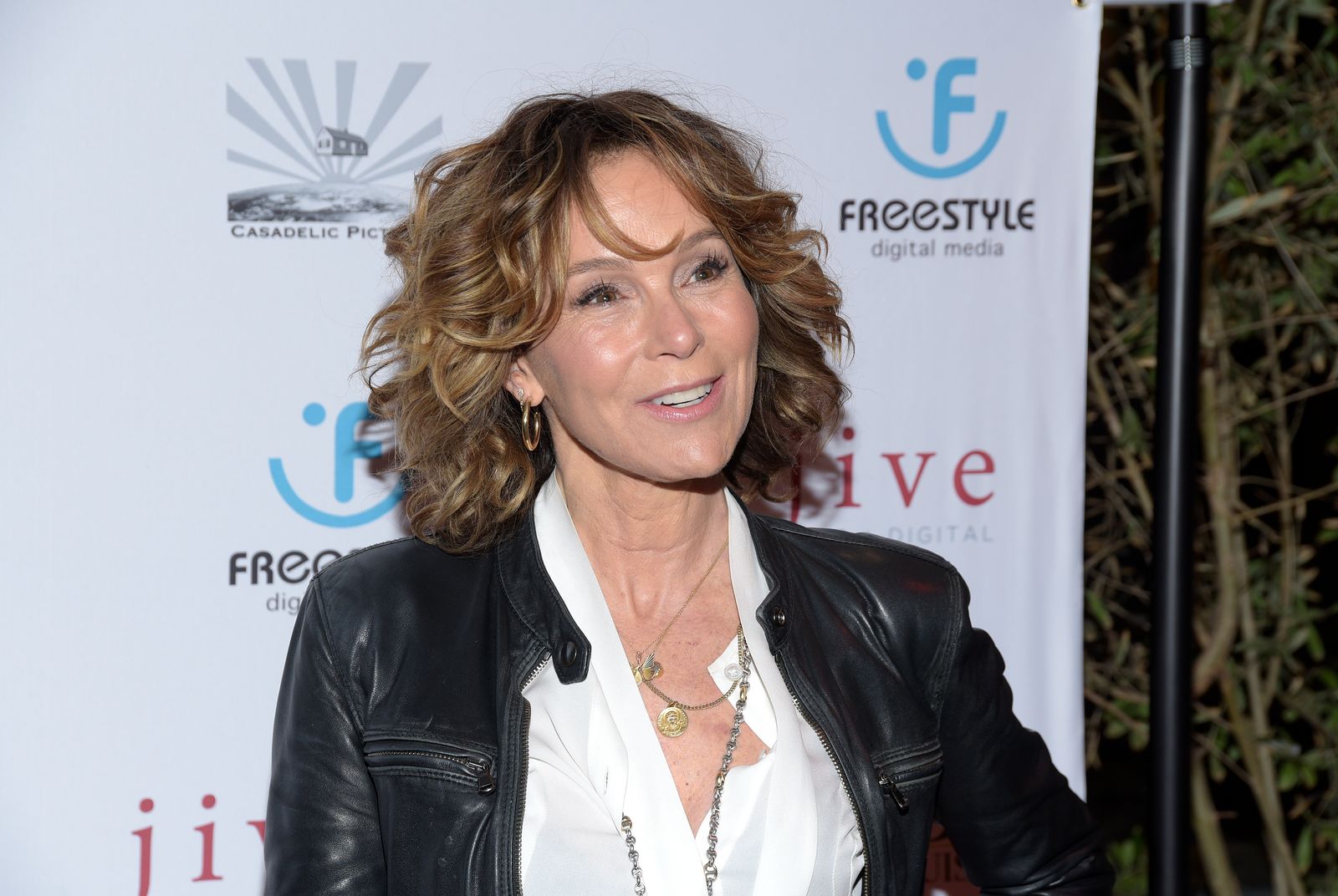 Jennifer Grey at the Los Angeles premiere of "Untogether" at Frida Restaurant on February 08, 2019. | Photo: Getty Images
Margaret, 63, and her daughter, 28, were killed instantly in the crash. Broderick was convicted of careless driving and fined $175.
Broderick was left with a broken leg, while Grey suffered severe whiplash from the crash that ripped several ligaments in the back of her neck. However, she survived the accident and received treatment for her injuries.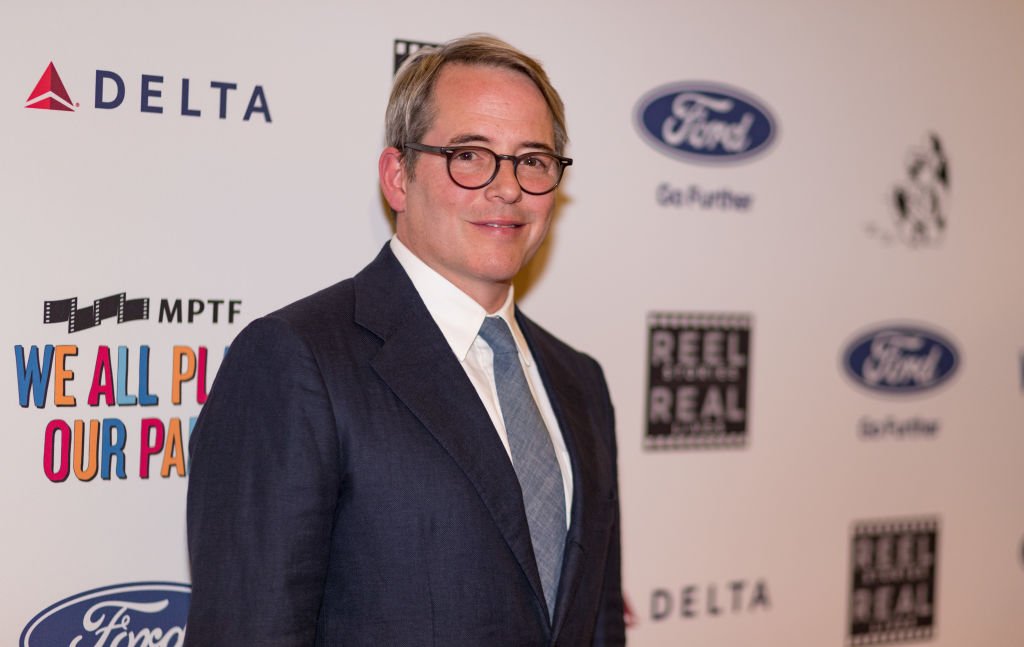 Matthew Broderick attends the 6th Annual "Reel Stories, Real Lives" event in Los Angeles in November 2017. | Photo: Getty Images
GREY BECOMES A STAR
Two weeks after the car crash, Grey found herself in the news again. However, it was not for tragic reasons. Instead, she earned rave reviews for her starring role in the movie "Dirty Dancing."
"Dirty Dancing" was that summer's heavy-breathing, period-piece hit and Grey's first starring role. She played a 60's teen who came of age after falling in love with a good-looking dance instructor, portrayed by Patrick Swayze.
"Dirty Dancing" marked Grey's emergence as a young talent, but it had been a long time coming for her. Before the movie's release, she had played small teen roles in minor flicks like "Reckless" and "American Flyers."
However, none of those appearances generated much critical notice until she played Broderick's kid sister in "Ferris Bueller's Day Off." Grey, whose mom was the one-time Broadway actress, Jo Wilder, worked hard before getting her role in "Dirty Dancing."
She proved she could dance during her audition and gave her all to impress during her five-minute tryout. Everything worked out eventually.
The actor was guilty of causing the deaths of Margaret and Anna and desperately sought closure.
GREY'S REFUSAL TO DANCE
Although Grey convinced the judges with her performance in "Dirty Dancing," she feared the unrealistic expectations others had of her in real life.
Due to her fears, she willingly avoided the dance floor. She said she was an actress that played the role of a girl who had never danced before but ended up becoming an iconic dance person.
Hence, she was terrified of what people would think and avoided dancing even with her husband at weddings. However, Grey's insecurities about dancing were just one part of the equation.
The fatal car crash happened at the peak of her fame, and it caused Grey to stop acting for a while. Years later, the actress's neck became severely compressed.
However, she made an emotional recovery from the crash and continued acting. In 2001, she tied the knot with Glegg and gave birth to their daughter, Stella.
Despite these happenings, her life was marked by constant and debilitating pain caused by the injuries she suffered in the crash.
Grey did everything she could to get relief from the pain, including massage, heat pads, and anti-inflammatories, but none of them gave her the long-term results she desired so much.
These complications and her dancing insecurities made Grey reject multiple offers to appear on "Dancing With The Stars."
However, after her "Dirty Dancing" co-star Swayze died from pancreatic cancer in September 2009 and her life-altering cancer diagnosis, she was inspired to dance again.
Grey said Swayze had an enormous impact on her as he was fearless. Hence, she decided to take more risks. The actress's resolve culminated in her competing in the 2010 edition of DWTS, which she eventually won alongside her pro dance partner Derek Hough.
Grey could not take control of her pain and find relief until she competed on the reality TV show. However, before participating, she underwent a routine physical to ascertain she was fit enough to compete.
Also, she met with a doctor to address her chronic neck problems. It was discovered that her spinal cord was compressed. Thus, her surgeon inserted a titanium plate in her neck to stabilize it.
The surgeon also found a cancerous nodule on Grey's thyroid and removed it. She believed the cancer was caught before metastasizing and was thus cancer-free.
BRODERICK ALSO SUFFERED FROM GUILT
Like Grey, Broderick was also haunted in the years after the accident in Northern Ireland. The actor was guilty of causing the deaths of Margaret and Anna and desperately sought closure.
He found that closure in 2002 after agreeing to meet with Margaret and Anna's family, who believed that the meeting would bring closure.
Margaret's son, Martin Doherty, said Broderick did not deliberately kill his mom and sister. After the crash, he admitted having strong feelings but said he had since forgiven the actor and felt no anger toward him.
Also, a spokesman for Broderick told the New York Post that he was willing to meet up with the family and that there was no ill will or anger. He added that the family was also seeking some closure.
Previously, Broderick admitted that it was challenging to deal with the crash. However, he felt better about the terrible experience in time, with therapy playing a helping hand.
Sarah Jessica Parker and Matthew Broderick attend the "Divorce" New York premiere at SVA Theater on October 4, 2016 in New York City | Photo: Getty Images
Broderick married Parker in 1997 and shares three children with her. Meanwhile, Grey and Gregg separated amicably in January 2020 and finalized their divorce in February 2021.
Broderick and Grey did not eventually end up together, but the accident is something they will never forget in their lives. It is remarkable that they ultimately overcame their guilt and moved on with their lives afterward.
Please fill in your e-mail so we can share with you our top stories!