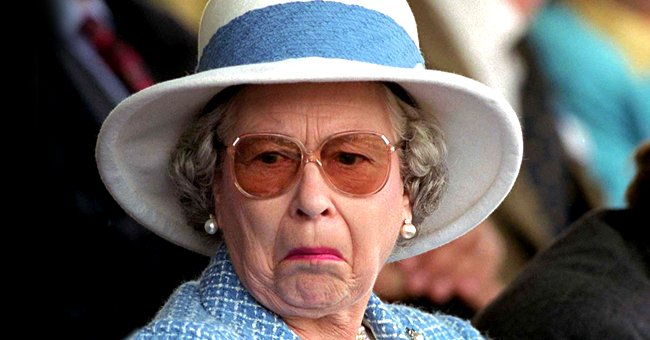 Getty Images
Daily Mail: Queen Elizabeth's Mom Overspent Her $1.2m a Year Income & Owed $14m after Her Death
Queen Elizabeth's mother lived an extravagant lifestyle, and her $1.2million annual income couldn't keep up. By the time she died, the royal had amassed $14 million in debt.
Queen Elizabeth's mother loved the aristocratic splendor garnished with a thirst for an exquisite lifestyle. She purchased costly items, including clothes, jewelry, and bottles of champagne.
She was less concerned about where the money to support her lifestyle came from and didn't see the need to cut down on her extravagant spending.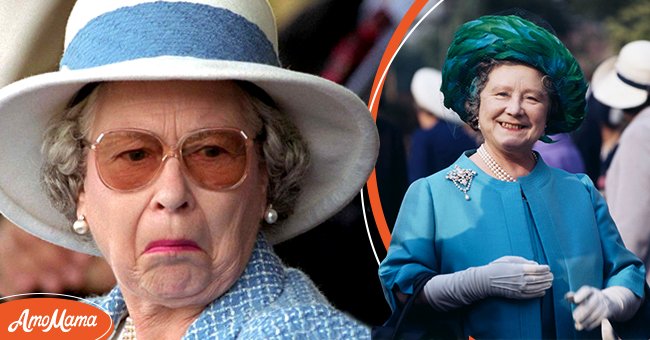 Elizabeth Bowes-Lyon, Queen Elizabeth I, The Queen Mother. | Photo: Getty Images
The Queen's mother never knew the extent of her expensive taste. She had a passion for hobbies and habits synonymous with the Edwardian era and carried on with her life the way it was from birth to death.
In 1926, during the General Strike in Britain, she wrote a letter to the royal dressmaker, Madame Handley Seymour, the same woman who crafted Elizabeth's dress three years earlier.
In the letter, Queen Elizabeth's mother stated her concerns about the costly bill of her fashion pieces, explaining that the sum from the previous account was relatively high.
In the end, she added that she would love to have more clothes for a future trip but that it would be a great relief if Seymour subsidized the price.
Despite what appeared to be a wealth of concern in her words, the Queen's mother had a high debt of $14 million when she died. Many argued all she wanted from the dressmaker was a subsidized price, while others explained she was aware of the plunging economic situation and felt sympathy.
It is impossible to decipher what went on in her mind when she wrote the letter, but one thing remains clear; the royal tops the list as the most significant spender since the prime of the wealthy French royal, Maria Antoinette.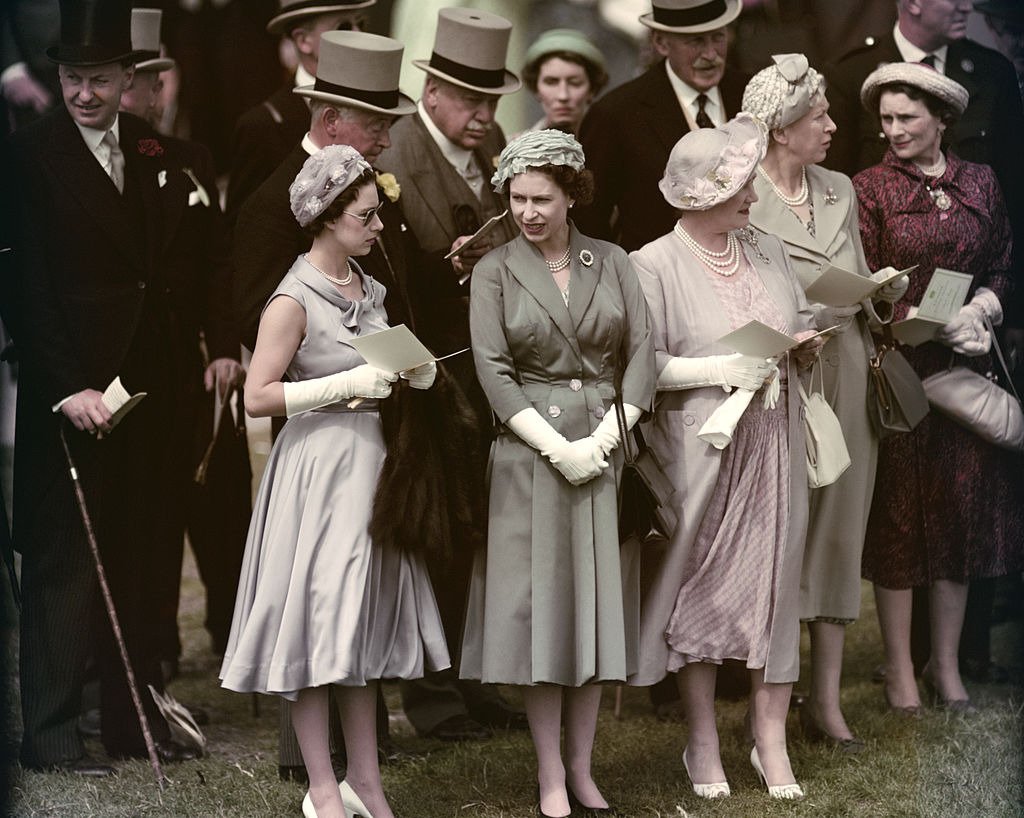 Princess Margaret (1930 - 2002), Queen Elizabeth II and the Queen Mother (1900 - 2002) at the Derby, Epsom Downs Racecourse, Surrey, June 1958. Photo: Getty Images
ASCENDING AND LEAVING THE THRONE
At the beginning of her marriage to George VI, the royal couple was not the next in line to the throne. However, things changed after her brother-in-law, King Edward VIII, decided to relinquish his birthright for what his heart truly wanted—to be married to the twice-divorced American mistress Wallis Simpson.
This decision brought the Duke and Duchess of York to the throne. They enjoyed the throne until King George VI's untimely death at age 56.
The deceased left the monarchy in the hands of his 51-year-old widow, who never remarried but faced the throne for nearly two years before surrendering it for her then 25-year-old daughter.
The Queen's mother was devastated and confused after losing her husband. When she finally left Buckingham Palace for Clarence House, she was displeased and described her new home as a "horrid little house."
Before becoming Queen, Queen Elizabeth II lived there with her husband, Prince Philip. Still, her mother was displeased with the decorations and spent about £1million refurbishing the home.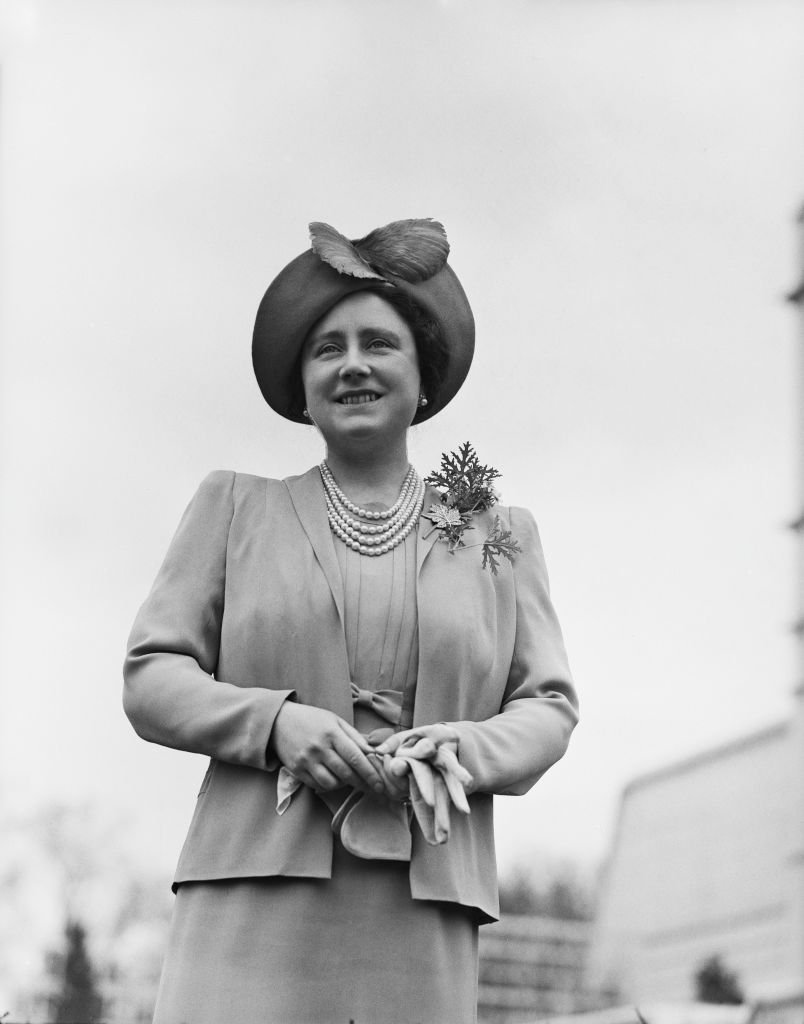 Elizabeth Bowes-Lyon, Queen Elizabeth The Queen Mother, at the Royal Lodge in Windsor Great Park, UK, April 1940. | Photo: Getty Images
QUEEN MOTHER'S LAVISH LIFESTYLE
Having reigned for fifteen years as the sovereign royal of England, it was impossible to maintain a lifestyle different from what she accepted even though her title had changed, as well as her home.
The deceased King George VI's widow consumed expensive champagne of vintage origin and made her home open to guests, treating them as royals. She also owned a dozen racehorses.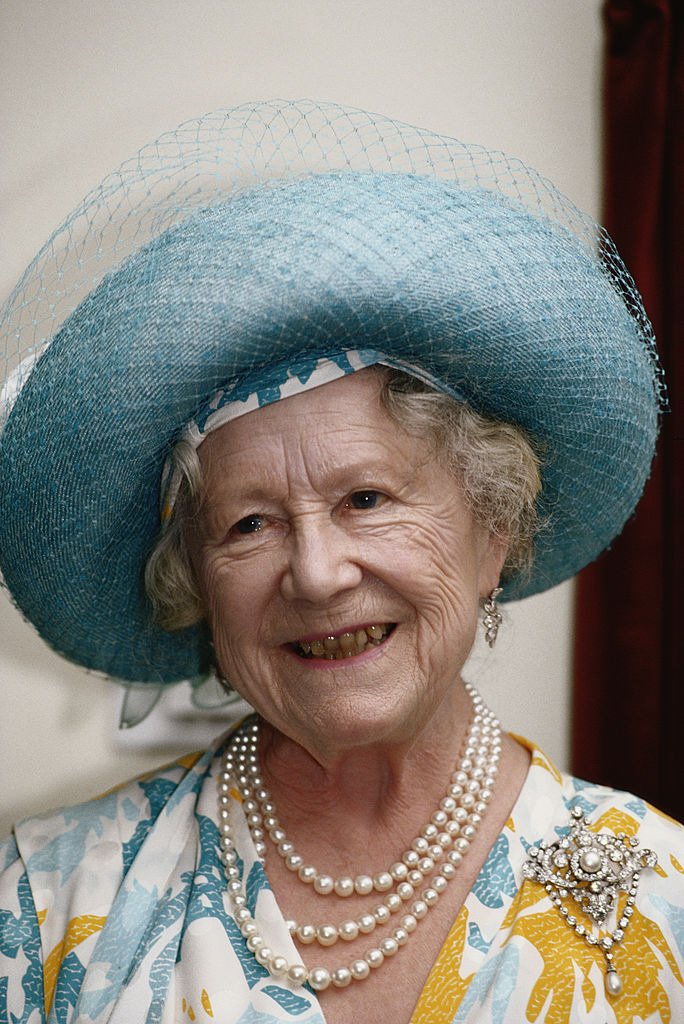 The Queen Mother (1900 - 2002) visiting Ronald Gibson House, a nursing home in Tooting, London, England, Great Britain, 2 June 1992 | Photo: Getty Images
Queen Elizabeth's mother never attempted to move around without being driven by chauffeurs; she traveled in private jets, planes, or boats. The older royal had antique paintings, wares, and porcelain that could fill up a museum in her residence.
When the royal bankers noticed her extravagant spending, they asked her to slow down or even auction some of her personal property from her London home, but their concerns fell on deaf ears.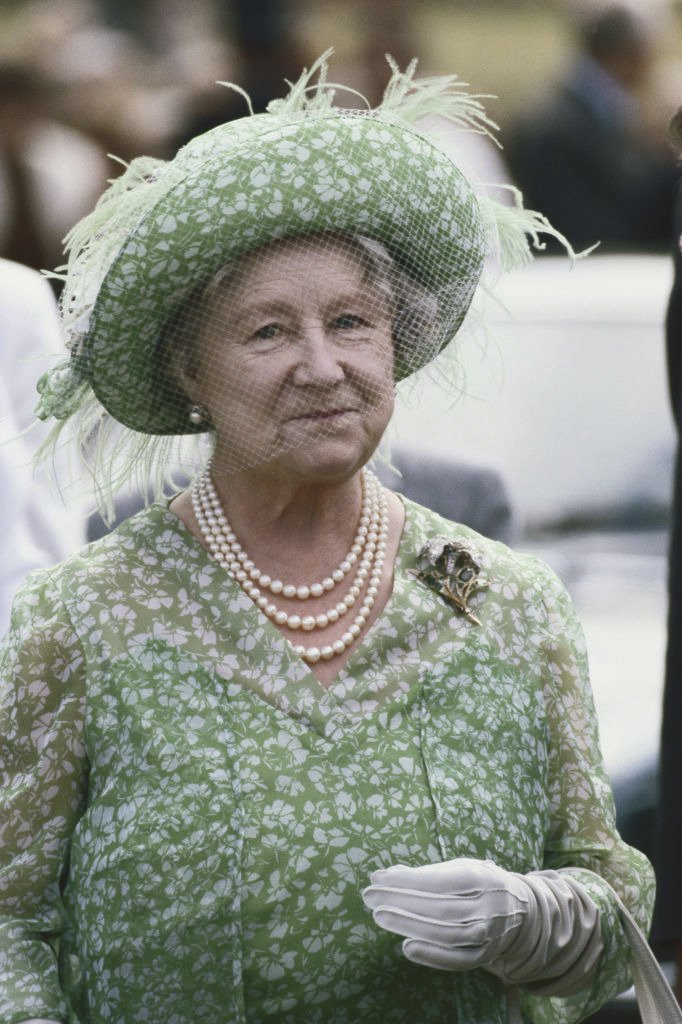 The Queen Mother (1900 - 2002), wearing a green and white floral print dress with a matching hat decorated wi|th pale green feathers and a net veil, attending the Sandringham Flower Show on the Sandringham Estate in Norfolk, England, Great Britain, 28 July 1982. | Photo: Getty Images
HOW MUCH DID QUEEN MOTHER SPEND?
At her Clarence home and Balmoral lodge, she had about 50 staff. They ranged from dressers, butlers, chefs, housekeepers, gardeners, ladies' maids, chauffeurs, and a watchman who guarded her door every night.
Footmen understood that they must stand behind nearly every chair at the lodge, flowers were planted to blossom when she arrived in August, and every room had a burning log-fire irrespective of the season.
Back at home, there were sculpted cherubs by her elegant four-poster bed, and these artworks always wore well-ironed angel's clothes which were cared for every month.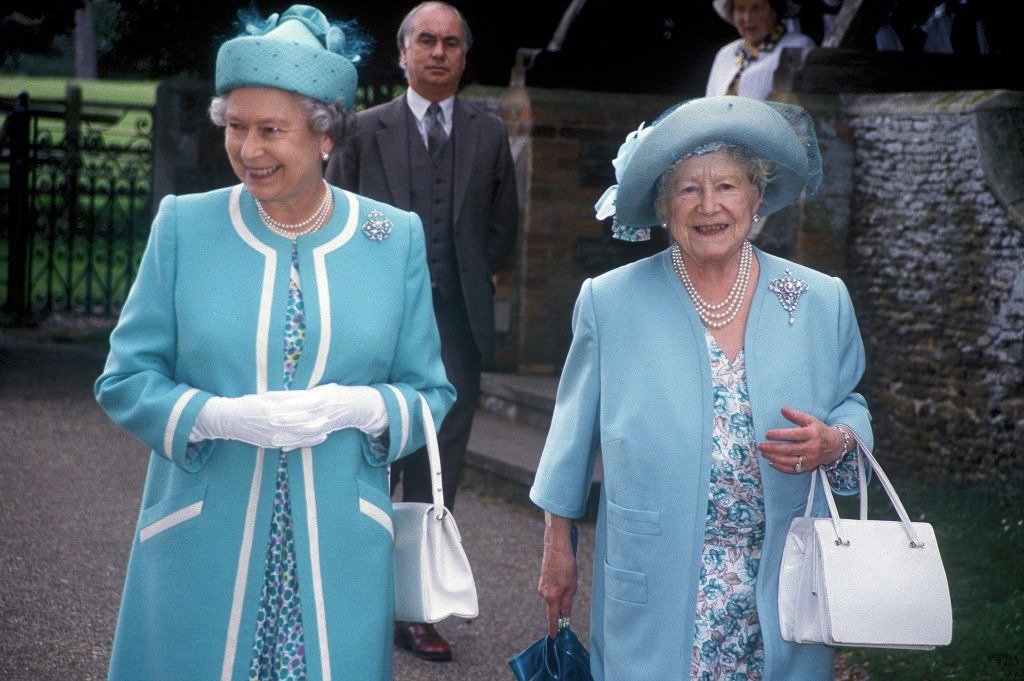 Queen Elizabeth II, Queen Elizabeth The Queen Mother, 1990. | Photo: Getty Images
Apart from the Clarence home and Birkhall at Balmoral, the Queen mother lived in three others, the Royal Lodge in Windsor Great Park, the Castle of Mey in Caithness, and the Walmer Castle not far from Deal in Kent.
As expected, Queen Elizabeth's mother had a structured schedule for every day and time. Every morning at 7:30 am, a maid would knock lightly on her door and enter with a morning treat of a cup of tea, pink roses, and a copy of the Racing Post.
After she drank from her cup and viewed the news, she would make her way to the breakfast room for a plate of fruit and a free-range boiled buff Orpington egg.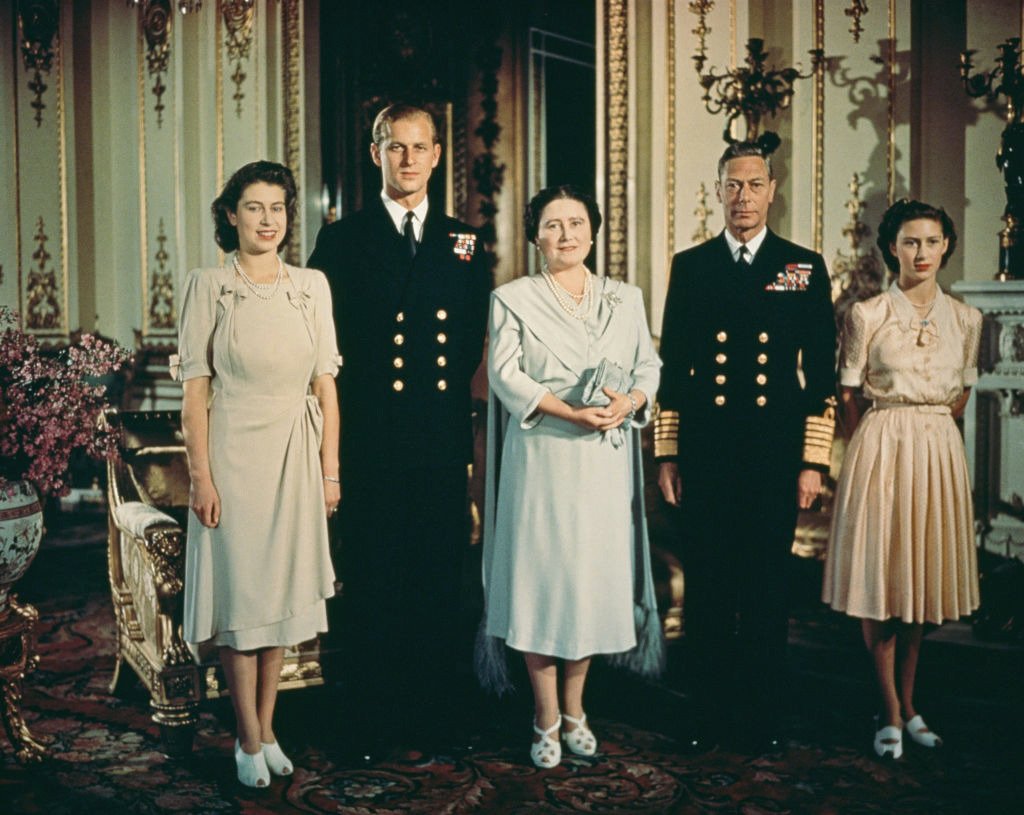 A portrait of the British royal family in the state apartments at Buckingham Palace to mark the engagement of Princess Elizabeth (later Queen Elizabeth II) and Philip Mountbatten (later Duke of Edinburgh), July 1947| Photo: Getty Images
She would book regular tables at the city's finest dining at lunchtime. Sometimes, the Queen mother had her noon meal in the company of politicians and tycoons she invited to her home.
When guests were not entertained at restaurants, they were given invitations to her home, where she enjoyed tonics, gin, and chit-chatting with people who appreciated her hospitality. Some of these guests recount that she was an entertaining person ready to talk and listen.
Through the lavish spending, her daughter felt troubled and wanted the Parliament to approve a proposal from the palace to double the Queen mother's Civil List payment which stood at £70,000. However, it was declined, and the lawmakers claimed that it would attract humiliating criticism for the royal family.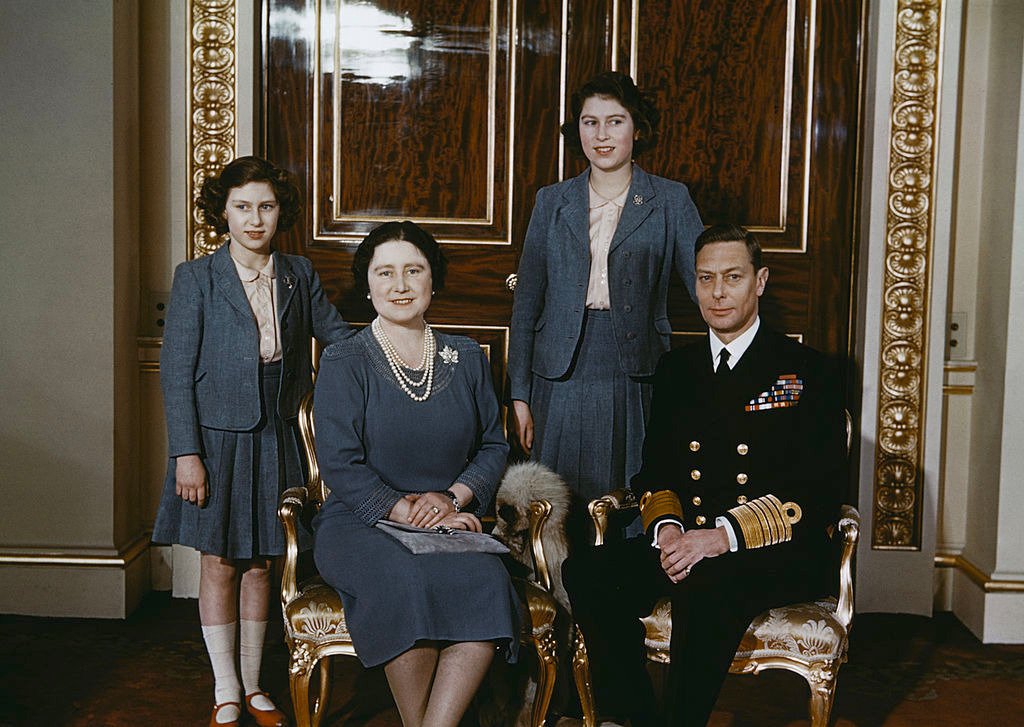 The royal family at Buckingham Palace, May 1942. From left to right, Princess Elizabeth, Queen Elizabeth (later the Queen Mother, Princess Margaret Rose and King George VI | Photo: Getty Images
A few years later, the Civil List payment increased to £95,000; it later tripled to £334,000, before reaching £643,000. Yet it was not enough to cup the Clarence house bill that topped at £1.5million.
FATE OF THE QUEEN MOTHER'S TREASURER
Queen Elizabeth was not the only one who grew weary of her mother's lifestyle. Like her personal treasurer, Sir Ralph Anstruther, who had served for forty years, some staff was agitated by her financial situation.
He suffered a decline in his health, and many agree that it was because of his employer's looming financial crisis and lack of control. He was now aged and could not handle it any longer.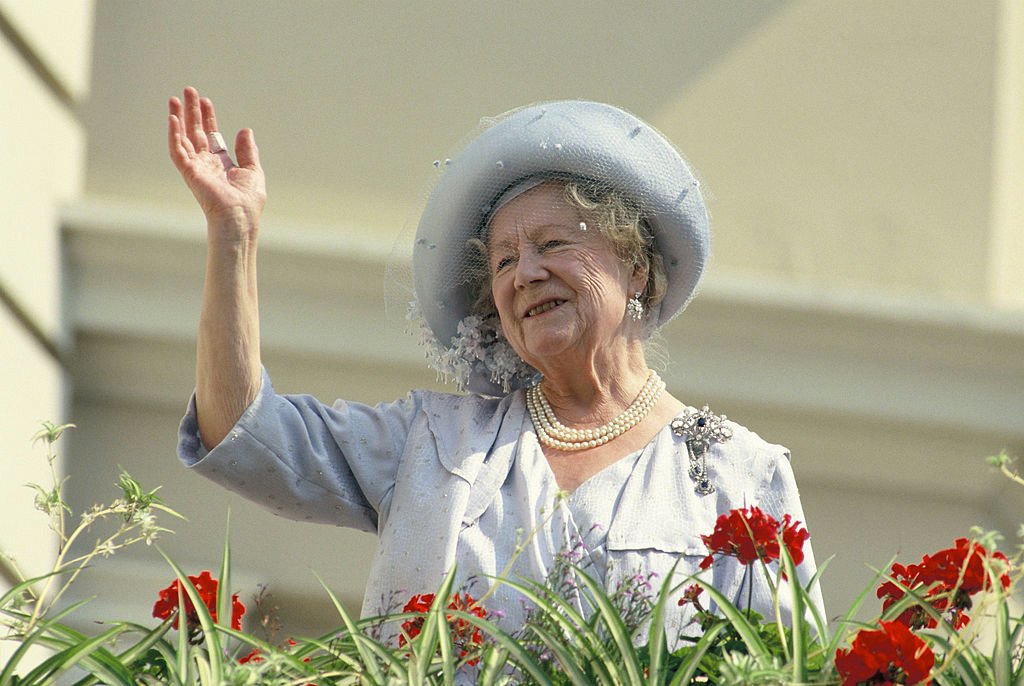 The Queen Mother waves to well-wishers during the celebration of her 90th birthday on August 4, 1990 | Photo: Getty Images
The man would show up on Sundays, explaining that he mistook it for a weekday. He was also seen walking on the corridor with no pants and later engaged another staff member who advised him to resign.
Eventually, he was relieved of his duty but kept blaming the replacement for conniving to steal his employer's funds. Another worker, her accountant, Patrick Kyle, struggled with the financial situation, and it affected him so much that his wife consistently begged him to resign from serving the royals.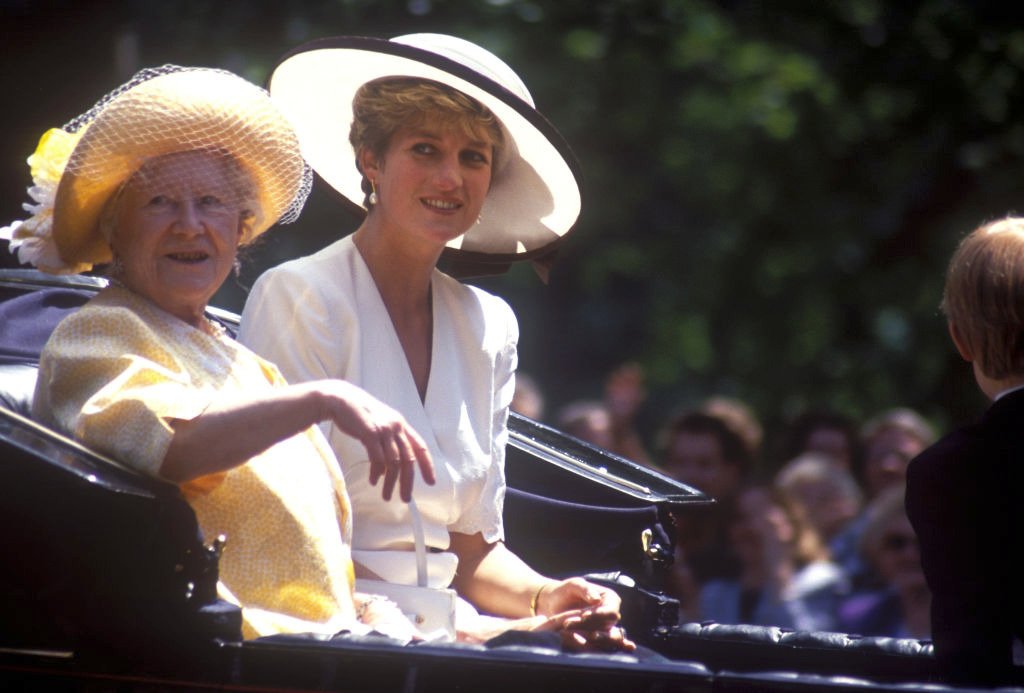 Queen Elizabeth The Queen Mother, Diana, Princess of Wales, Trooping the Colour, 13th June 1992.| Photo: Getty Images
QUEEN MOTHER DIED OWING MILLIONS
The Queen's mother died in 2002 at age 101, and at the time, her income from the Civil List was $1.3 million, yet, it could not clear her financial crisis. Although her daughter and son-in-law tried to alleviate the burden, in 2008, when the story of her debt resurfaced, it had racked up to $14million.
Please fill in your e-mail so we can share with you our top stories!