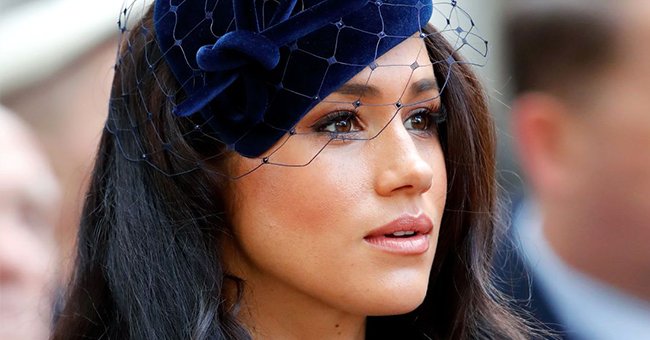 Getty Images
Twitter Reacts after Court Reveals Decision about Meghan Markle's Privacy Case over Her Letter
Meghan Markle had cause for celebration as the Court of Appeal ruled in her favor and so brought the lawsuit against Associated Newspapers for privacy infringement, to a close. Here's what transpired between the parties involved.
On December 2, 2021, the publisher of the "Mail on Sunday" lost a legal battle to overturn a high court ruling. They breached the privacy of the Duchess of Sussex, Meghan Markle, by publishing parts of a letter she wrote to her estranged father.
In 2018, the mother of two sued Associated Newspapers Limited over five articles that produced portions of a "personal and private" five-page handwritten letter sent to her father, Thomas Markle, in August 2018. Here is more information about the court's decision.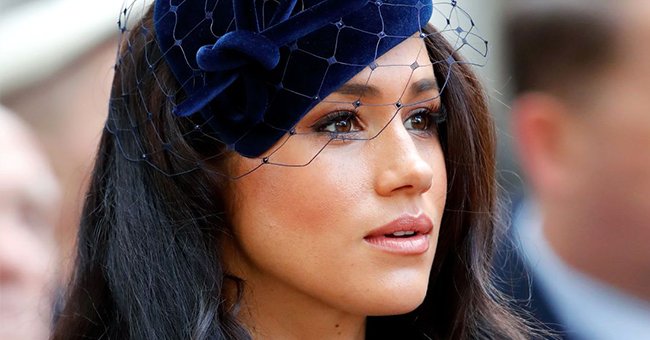 Portrait photo of the Duchess of Sussex, Meghan Markle. | Photo: Getty Images
MEGHAN AND HARRY'S LOVE STORY
Although Meghan achieved fame by being one of America's talented actresses, she became more prominent after marrying into the British Royal Family.
Meghan and Harry's first meeting sparked a fairytale romance. At their first outing together, the couple connected away from the public eyes and distractions. Despite their connection, the Duke of Sussex was unsure about his feelings until they went on their second date.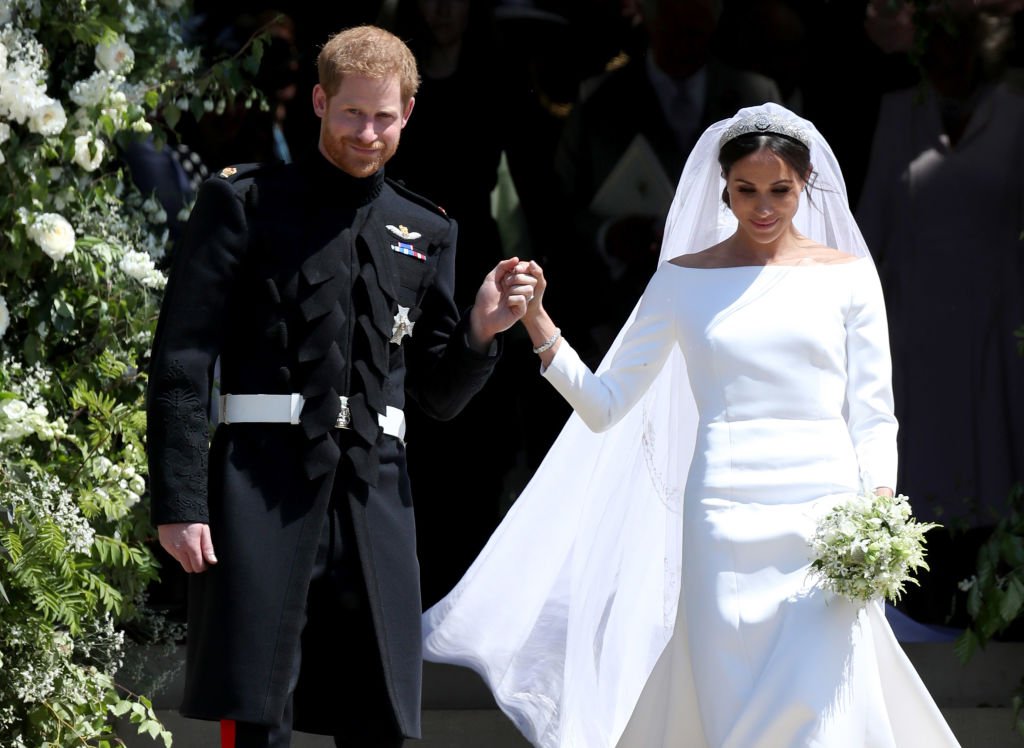 Prince Harry and Meghan Markle depart after their wedding ceremony at St George's Chapel at Windsor Castle on May 19, 2018. | Photo: Getty Images
During an appearance on "The Late Show With James Corden," Harry told the host that he thought the connection he and Meghan shared was unique while they were hanging out during the second date.
Their chemistry put them at ease in each other's company. And with a bond to deep to disregard, the couple wed on May 19, 2018, at St. George's Chapel.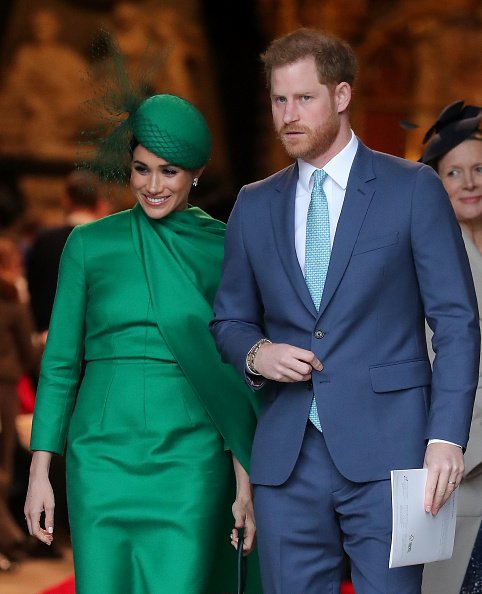 Prince Harry and Meghan Markle attend the Commonwealth Day Service 2020 on March 09, 2020. | Photo: Getty Images
LEAVING THE ROYAL FAMILY
Since they exchanged vows, many have been fascinated by Meghan and Harry's relationship. However, the couple has not had the best experiences in the royal household.
In February 2021, the pair shocked the world when they announced that they would be stepping down from their duties as working members of the Royal Family.
Not long after, Harry and Meghan made the headlines again after an interview they had with Oprah Winfrey went viral. In the chat, the Duchess of Sussex detailed the negativity surrounding her as a member of the Royal Family and why they stepped down.
THE REASON FOR THEIR DECISION
Meghan revealed that while living and working as a member of the British Royal Family, she contemplated suicide. The former actress also claimed that some members of the Royal Household racially attacked her.
These reasons, coupled with the need to concentrate on her family, led to the decision to step down. On the other hand, Harry mentioned that the toxicity of the British press was destroying his mental health.
In the interview with Corden, he said he needed to get his family out, so he did what any father or husband would do by walking away.
DETAILS OF THE COURT CASE
Last month, the publisher of Mail on Sunday started its appeal against a judge's ruling that it invaded the privacy of Meghan by publishing parts of a letter she wrote to her estranged father in 2018.
The letter was written shortly after the Duke and Duchess of Sussex's marriage due to Thomas and Meghan's collapsed relationship.
For some reason, it appeared that Kate Middleton and her husband Prince William cared less about Meghan and her court case.
Lawyer Andrew Caldecott sought to overturn the court's ruling by arguing that the letter was not written as an intimate communication or for her father's eyes only. He claimed that Meghan wrote the letter knowing that her father could leak it to the press.
However, text messages released by the court showed that the Duchess told her then-chief of communications, Jason Knauf, that the primary reason for writing the letter was because she saw how much pain the situation was causing Harry.
She also wrote that Harry's father, Prince Charles, and other royals did not grasp their positions. In the text, Meghan said even after spending a week with Charles and explaining the situation, his family asked if she could see her father and make the situation stop.
So, by writing Thomas a letter, Harry's family would take note of her efforts in mending her relationship with her father, and it would protect her husband from the constant berating.
After the text messages were released, the Duchess apologized to the court for withholding her communications with Knauf at the earlier stage. Meghan stated that she had no intention of misleading the court or the defendant.
The former actress's apology and the text messages played little or no role in the court's decision. Three judges on the Court of Appeal said they would take their time before arriving at a final verdict.
MEGHAN'S WIN/CELEBRATION STATEMENT
Luckily for Meghan, the verdict came yesterday, and the decision was ruled in her favor. The Duchess scored a huge legal victory, meaning that the case would not be going for a trial.
In addition, Meghan will receive a substantial amount for damages from the Newspaper group and a public apology printed on the front page of Mail on Sunday and the Homepage of Mail online.
Following the court's verdict, Meghan released a statement to celebrate her monumental win. She wrote that the victory was not just for her, but it was for anyone who had ever felt scared to stand up for the right thing.
Royal Editor Omid Scobie shared the statement on his verified Twitter Page, which sparked a series of reactions. One user said,
"Hmm, I wonder if she includes former staff who have accused her of bullying as those who have 'felt scared to stand up for what's right?'"
Another said she was happy about the verdict, noting that it was a good thing for justice to prevail finally. A third user commented, "The sad thing is the very people who have persecuted Meghan do not realize that this ruling is a victory for EVERYONE."
Other users also made Twitter posts regarding Meghan's victory. One wrote that the Duchess never loses. Another thanked Meghan's mother for raising her to stand up for her beliefs and convictions. A third user wrote:
"OUR PRAYERS. I'm crying. My lord will always have her back 🙏."
A disappointed user congratulated Meghan on her win but noted that she would always be a malignant narcissist of the worst kind and a compulsive liar.
For some reason, it appeared that Kate Middleton and her husband Prince William cared less about Meghan and her court case.
After the news of the court's decision became public, the Duke and Duchess of Cambridge showed no support. Instead, they took to their Twitter page to post about Faberge eggs.
Although rumors of a rift between the Cambridges and Sussexes have been ongoing for a while, the former's post has sparked up speculations that they have never been interested in Meghan or her mental health.
The National Suicide Prevention Lifeline is 1-800-273-8255. Other international suicide helplines can be found at befrienders.org.
Please fill in your e-mail so we can share with you our top stories!