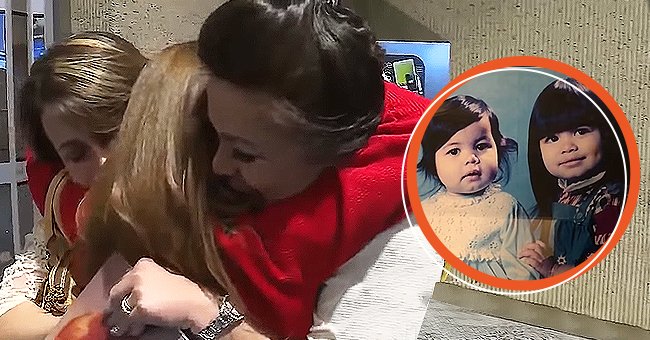 youtube.com/KMBC 9
Daughters Meet Mom after 40 Years Apart Thanks to a Baby Photo Her New Husband Sent Them
Two sisters were given the gift of a lifetime when they finally met their mother after four decades apart. The reunion was made possible thanks to a special photograph.
In 2017 the world witnessed a special reunion between a mother and her daughters. Starla Medlock and Jeannie Toome had longed to reconnect with their mom for years. Their parents divorced when they were kids, and their father got sole custody.
Their mom lived in England while they moved to the States with their veteran father. Mom Lani Szarmach bid farewell to her babies, who were one and two years old at the time.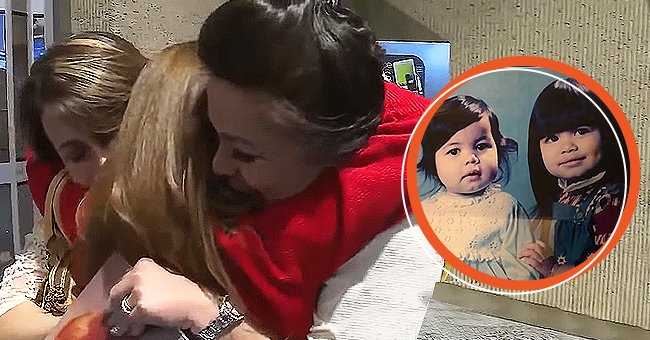 A mother reunites with her daughters after 40 years apart thanks to a baby photo | Photo: Youtube/KMBC 9
LOOKING FOR THE TRUTH
Medlock revealed that their father never badmouthed their mom. They often asked him about her, and he always told them she was a Thai woman that couldn't speak English. The girls continued to wonder about her.
Toome said: "He was trying to protect us, or he was scared he was going to lose his baby girls. They always say there are three sides to the story. His side, her side, and the truth." They struggled to find the truth—and their mom.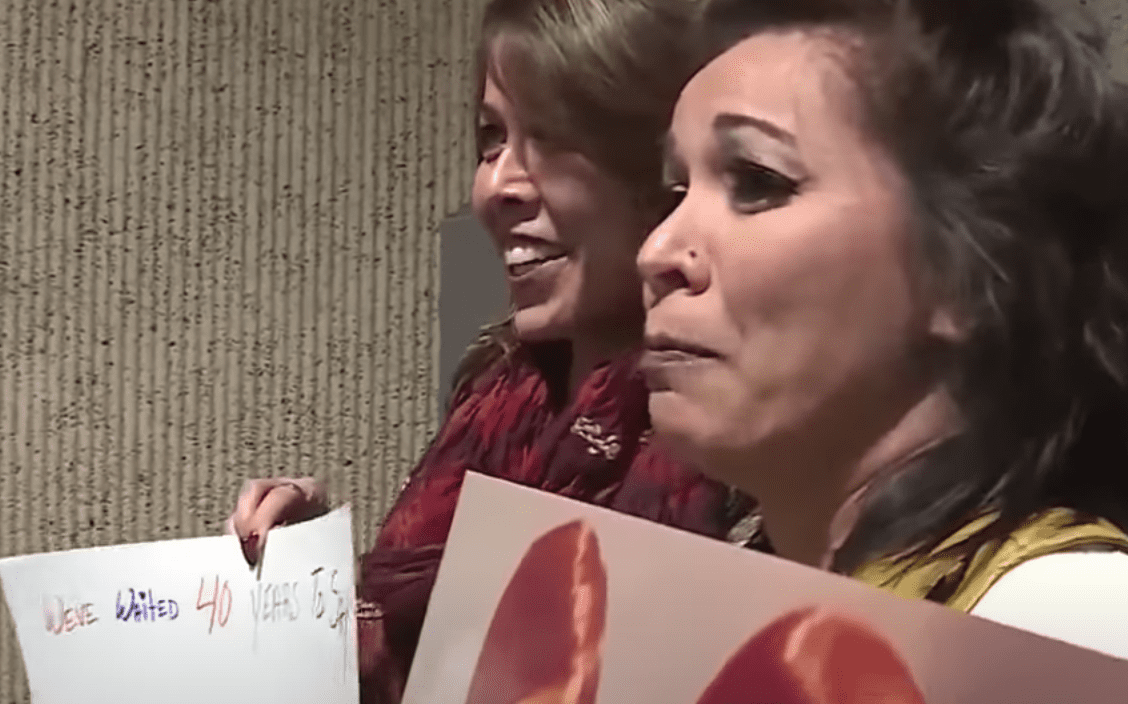 Daughters wait to reunite with their mom for the first time in 40 years | Photo: Youtube/KMBC 9
THE LIFE-CHANGING FACEBOOK MESSAGE
The sisters exhausted various search options to track down their mom, but they were unsuccessful. They were ready to accept that they would never meet her. However, one day Medlock received a Facebook message that would change her life.
The message was from a man called Mark Szarmach. He resided in Pueblo, Colorado, and was married to their mom. Medlock couldn't believe her eyes. The man had attached family photos to prove what he was saying.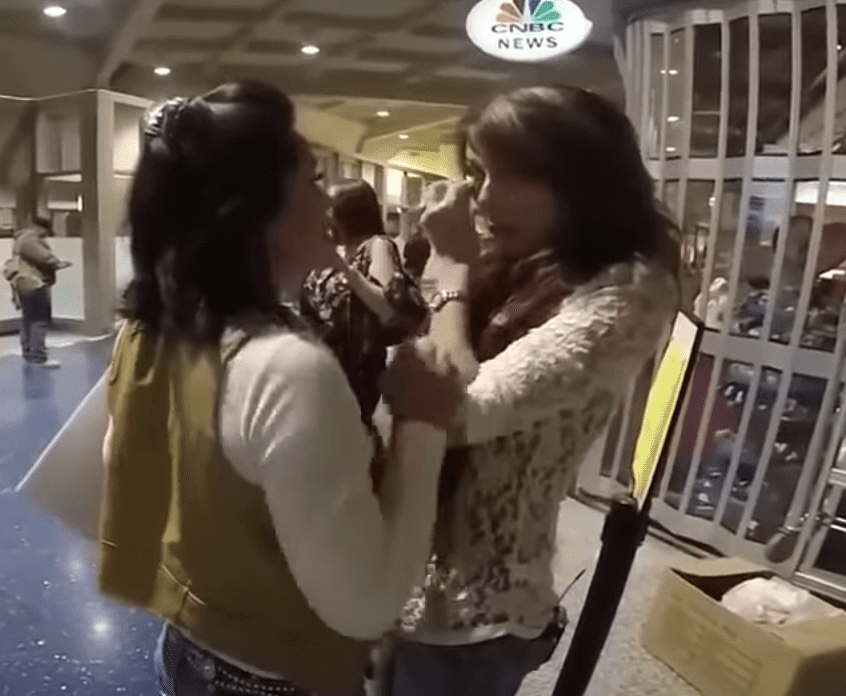 Sisters are emotional as they wait to meet their mom for the first time in 40 years | Photo: Youtube/KMBC 9
CONNECTING THE DOTS
Szarmach shared that his wife "often cried herself to sleep." He wanted to help her and managed to find her ex-husband's obituary online. From there, he found one of the sisters on Facebook.
She had uploaded a baby picture of herself and her sister. Szarmach had seen the photo before because his wife had a copy of it. After that, connecting the dots became easier, and the sisters were thrilled when he reached out to them.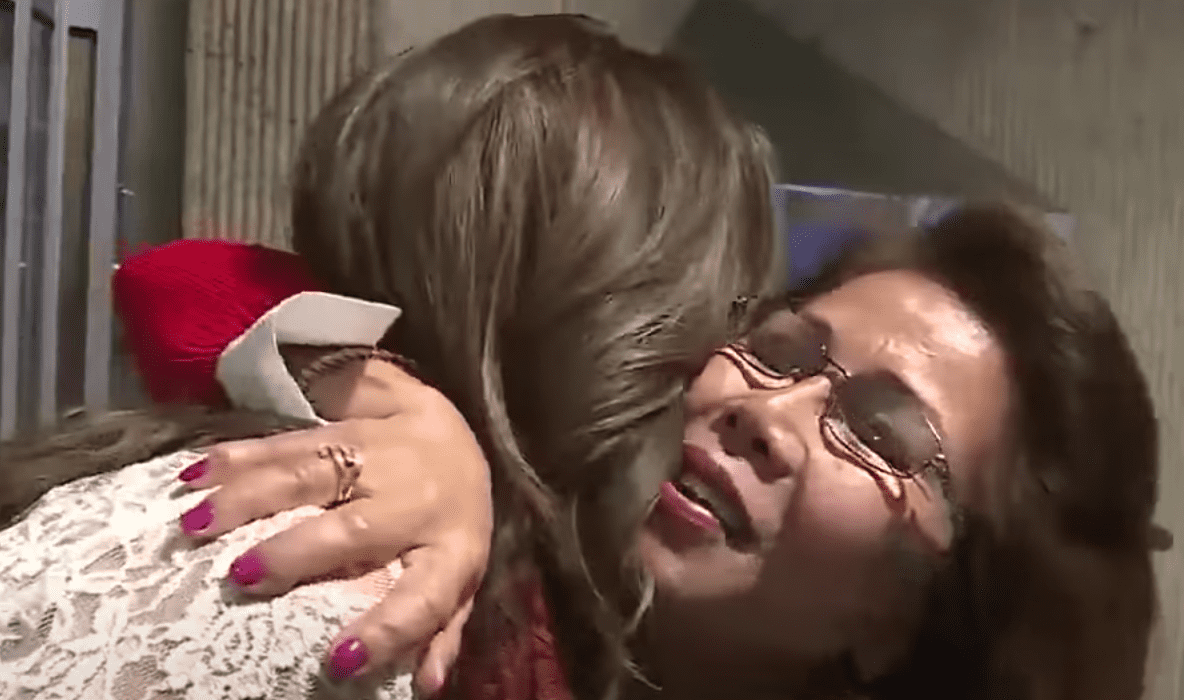 A mother reunites with her daughters after 40 years apart | Photo: Youtube/KMBC 9
THE EMOTIONAL REUNION
Szarmach and his wife flew to Kansas as the siblings awaited their mom's arrival at the airport. They were nervous. However, when they saw their mother, they were overcome with joy and love. They cried and hugged each other out of pure gratitude. Toome expressed:
"I felt like that piece in my heart was just filling up. It was no longer a void there."
DON'T GIVE UP HOPE
The mother wanted to make up for the lost time and couldn't wait to prepare some Thai meals for her girls. Toome added: "Miracles do happen. They truly do happen. Don't give up hope."
The family hopes their story will encourage others to keep looking for their long-lost loved ones. While it might take some time, the reunion will be worth it.
Please fill in your e-mail so we can share with you our top stories!