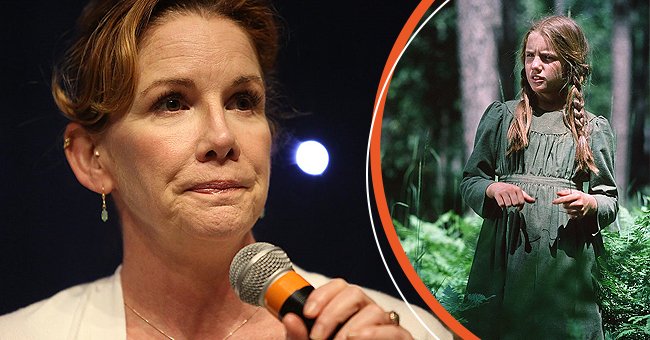 Getty Images
Melissa Gilbert Experienced 'Nearly Constant' Pain & Had to Undergo 4th Spinal Surgery
Over the years, Melissa Gilbert has been through a lot, battling neck, back, and spine injuries. However, after being in constant pain for a long time, she breathed a sigh of relief following her fourth surgery.
American Actress, Television Director, and Producer Melissa Gilbert is one Hollywood star who has managed to stay relevant, despite being in the show business for several years.
She gained international recognition in 1974 when she was featured in the NBC series "Little House on the Prairie." To date, the show remains one of the most memorable shows in television history. It aired for a few years with nine seasons and over a hundred episodes.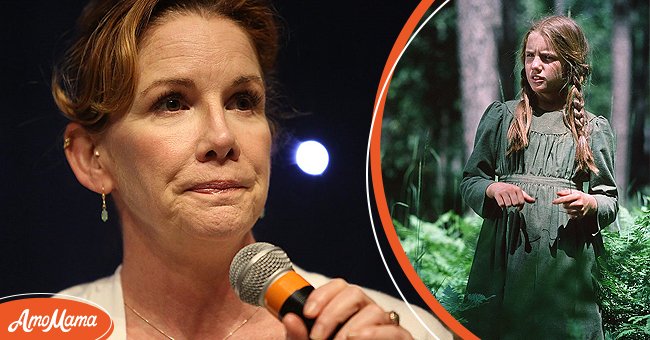 Melissa Gilbert speaks at the Women In Business Breakfast With Melissa Gilbert at The Core Club on April 22, 2016 in New York City. [Left] | Melissa Gilbert as Laura Ingalls on "Little House on the Prairie." [Right] | Photo: Getty Images
GILBERT ON "LITTLE HOUSE ON THE PRAIRIE"
"Little House on the Prairie" featured multiple child stars who have risen to become Hollywood sensations. In the show, Gilbert took on the role of Laura Ingalls Wilder.
She starred with the likes of Melissa Sue Anderson, who acted as Laura Ingalls's sister, Mary Ingalls Kendall. The actress relayed that former child stars who grew up on the set were lucky during a chat.
She also said they were like a second family. In addition, there were many happy tales during the filming and the actors built many lifelong bonds. For example, Gilbert and co-star Michael Landon, who played Charles Ingalls, were similar to a father and daughter.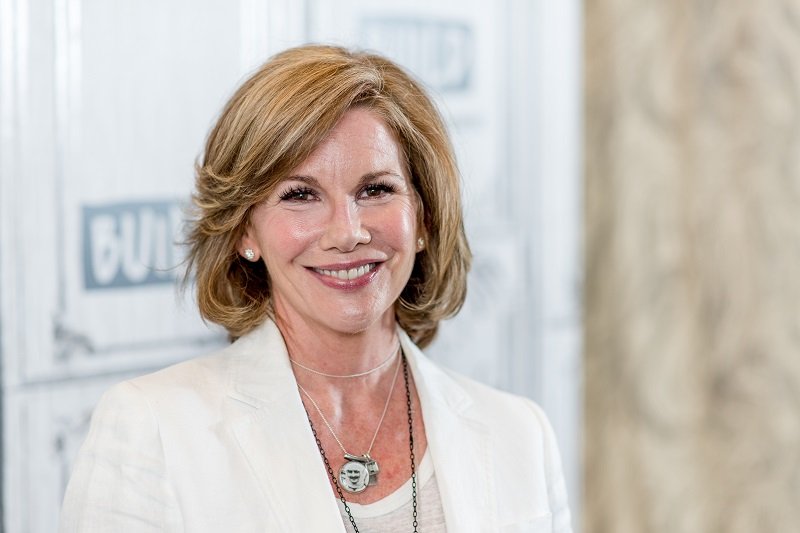 Melissa Gilbert on August 14, 2017 in New York City. | Photo: Getty Images
Gilbert often speaks of the bond she shares with Landon and once mentioned an incident when they were filming a scene for an episode in "Little House on the Prairie." The actress recalled forgetting her lines, which made Landon furious.
Next, he questioned her with a measured voice, making her burst into tears. Gilbert said she stammered while trying to explain, then her acclaimed father figure noticed her reaction and tried to calm the situation.
He ordered the rest of the cast to walk while he helped Gilbert rehearse her lines. From that day, the actress said that she never went into a scene in any project unprepared.
GILBERT'S MARRIAGES
Even though the "Hometown Christmas" star is very successful in her professional pursuit, she also balances her life out by keeping her personal life in check. Gilbert believes in love, and she has been married three times.
Her first marriage was to Bo Brinkman in 1988. The former couple stayed married for a few years before they divorced in 1994. One year later, Gilbert tied the knot with Bruce Boxleitner. They were together for a long time, but sadly they separated in 2011 after 16 years.
After her second divorce, the producer waited for two years before getting married again. In 2013, she exchanged vows with American Actor and Director Timothy Busfield. The lovebirds have been together since then, living in harmony.
HOW DID THE COUPLE MEET
Gilbert and Busfield first met each other in the early 2010s. Like movie stars, they occasionally saw each other on the set of movies and TV shows, but they never took a liking to each other. But they finally started dating after bumping into each other at a bar.
Busfield told MLive in 2014 that he was going to get beer, a slice of pizza, and watch sports at his favorite bar. However, he noticed a beautiful woman sitting in his chair when he walked through the front door.
The actor said he walked back outside and was apprehensive about going back into the bar because he was not interested in a relationship at the time. However, he soon did away with his apprehension and walked back into the bar to order a drink.
Then, he saw Gilbert smile and was immediately captivated. Busfield asked the actress out to Brunch the following morning, and since then, they have been together.
Before her second surgery, Gilbert went through a painful divorce from her second husband, Boxleitner
BEING GRANDPARENTS
They have shared many incredible milestones, including becoming grandparents. On June 8, Gilbert's son, Dakota Brinkman, welcomed a daughter, Ripley Lou, making the actress and her husband grandparents for the first time.
Before Ripley Lou was born, the actress always wanted to be a grandmother. However, a close friend of Gilbert revealed that the entertainer loved kids and missed having them around.
Upon the birth of their grandchild, the happy grandparents quickly visited Ripley Lou and her parents in Austin, Texas.
ALL ABOUT GILBERT'S SURGERIES
Many are delighted to see Gilbert being surrounded by joyful experiences, as she suffered from health problems in the past. In the last decade, she has battled spinal cord problems and has undergone four surgeries.
In 2001, she underwent her first surgery — a neck fusion surgery. Nine years later, Gilbert broke her back and was forced to go under the knife once more. In April 2012, the actress was rushed to the hospital after sustaining an injury while participating in "Dancing With The Stars."
Gilbert's fall left her with whiplash and a mild concussion. She was in constant pain for a few years before her third surgery in 2016. The star underwent surgery, but she left her fans heartbroken with surprising news four years later.
On November 16, 2020, the mom of two announced on Instagram that her 2016 surgery failed, and she would undergo a new surgery that would solve the problem that was causing her so much pain and discomfort.
On this occasion, she went back to Dr. Robert Bray, who performed the first spine surgery. Bray decided to remove all the old material that did not work and place an artificial disc.
Gilbert kept her Instagram fans updated with a video of the doctors giving a detailed explanation of the procedures to be carried out.
Finally, the fourth surgery was carried out successfully, and the icon shared the good news on Instagram. After being left in nearly constant pain, Gilbert could smile again.
She shared a photo of herself looking joyful and recuperating in her hospital gown. Gilbert said she was focused on recovering and remaining Covid 19 free in the caption.
Luckily for Gilbert, she had her husband by her side to encourage her. However, the beginning stages of her health struggle were filled with sorrow for the actress.
HER SECOND DIVORCE
Not long was she in pain physically; she was in pain emotionally. Before her second surgery, Gilbert went through a painful divorce from her second husband, Boxleitner.
He discovered that his wife was in an "emotional affair" with a co-star and was heartbroken. Gilbert confessed and begged for forgiveness on her knees. But, all efforts were futile. He eventually called it quits in 2011.
However, she found love again. Currently, Gilbert is in a happy place with Busfield, who does all manner of kind gestures. He once traveled from New York to Windy City to drop off winter clothes for his wife.
Most importantly, he has been a significant factor in her healing process. Hopefully, the couple's bond will remain intact, and they will abide in love for a lifetime.
Please fill in your e-mail so we can share with you our top stories!