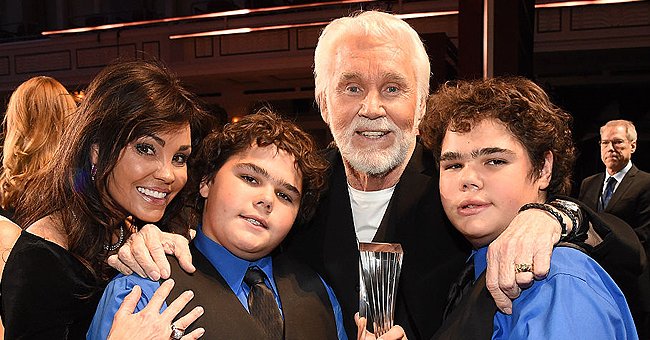 Getty Images
Kenny Rogers Was 'Thrilled' When He Learned about Having Twins with 28-Year-Younger Wife
Award-winning singer Kenny Rogers had experienced four failed marriages before meeting his last wife. Yet, he found the marriage exciting, and even though he already had three kids, when he learned about having twins at 67, the actor was stricken with pure joy.
Kenny Rogers lived an intriguing life webbed in fame and fortune. While he was loved by many, it took several years to find the one true love that lasted throughout his lifetime.
The singer was married more than once, and he fathered five kids before his death at age 81. Although his previous marriages ended in divorce, he claimed to have been deeply in love with his wives at the time of the union.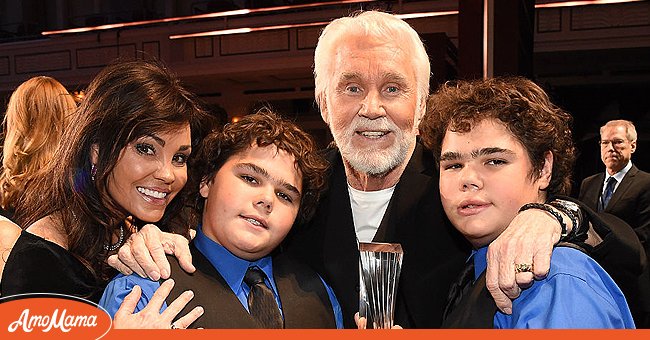 Wanda Miller (L) and honoree Kenny Rogers (second from right) attend the 2015 "CMT Artists of the Year" at Schermerhorn Symphony Center on December 2, 2015 | Photo: Getty Images
KENNY ROGERS ON HIS 4 FAILED MARRIAGES
Kenny never doubted his love for his partners, but there was a compelling desire that suppressed the passion for remaining committed during his marriages. While speaking about his failed unions, he revealed that music was his mistress, a powerful one.
Neither his love for his wives nor kids made him feel the need to save his family. Instead, he disconnected from them and obsessed over his career while feeding a burning desire to make music.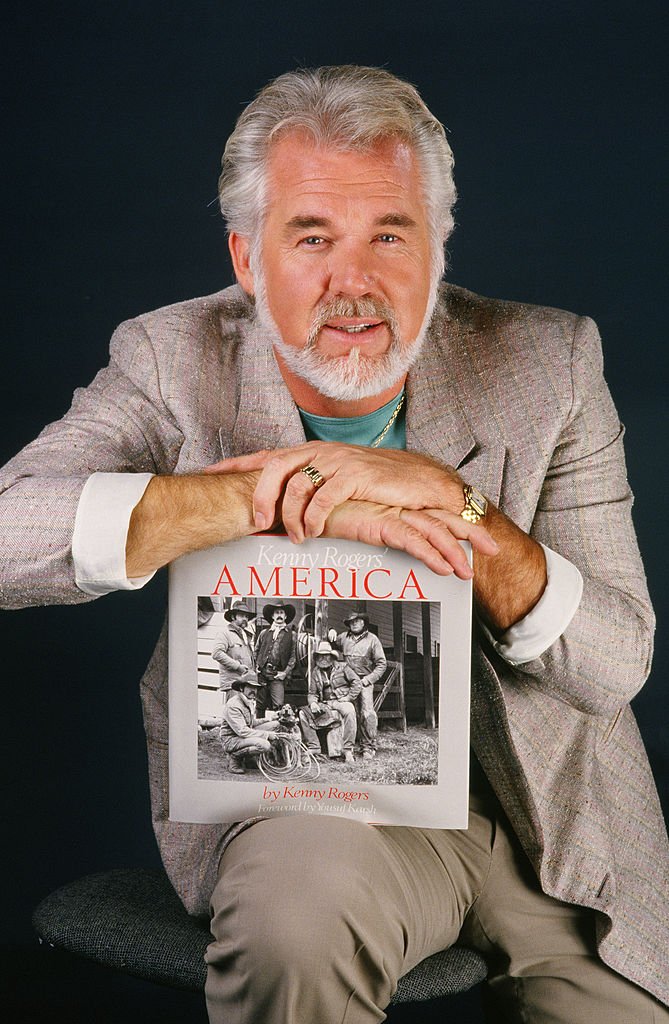 Country music singer, actor and photographer, Kenny Rogers, poses during a 1986 Los Angeles, California, studio portrait session. Rogers was promoting his venture into photography and the release of his "America" photo book. | Photo: Getty Images
He confessed to his errors and exonerated his previous lovers of any blame in the failed marriages. According to the country crooner, his mistress—music, had the upper hand.
While he was an absentee husband, he was a charming partner, and one of his former spouses once publicly declared that he was an impressive person to be with, despite their fallout.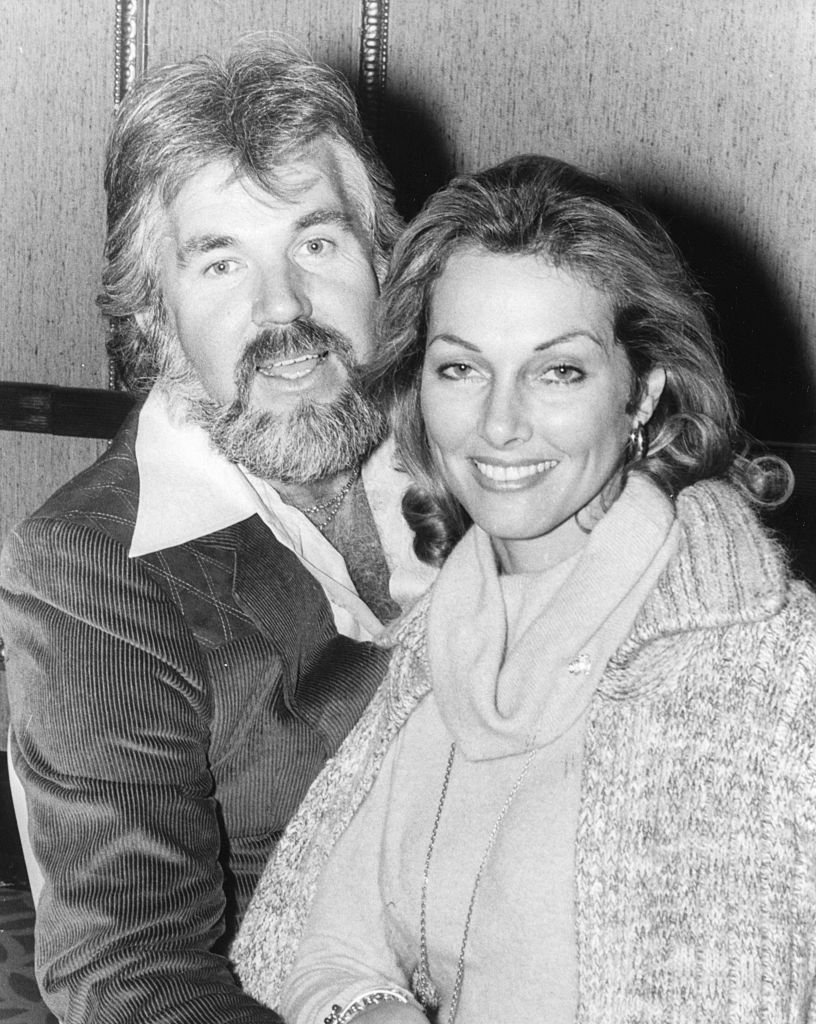 Portrait of singer Kenny Rogers and his wife, actress Marianne Gordon, prior to his concert tour around the country after arriving in Britain, November 7th 1977. | Photo: Getty Images
Kenny became a married man at age 19 when he wed Janice Gordon. After their first intimacy, the pair welcomed a daughter named Carole Lynn, which led to their union.
At the time, Janice's parents blamed the singer for ruining their daughter's life, but he was hell-bent on proving them wrong. Sadly things did not go as planned, and two years after their marriage, they went their separate ways.
The singer promised to keep his distance from both mother and child, promising that he would let Janice's second husband become Carole's dad while he retained the title of a father.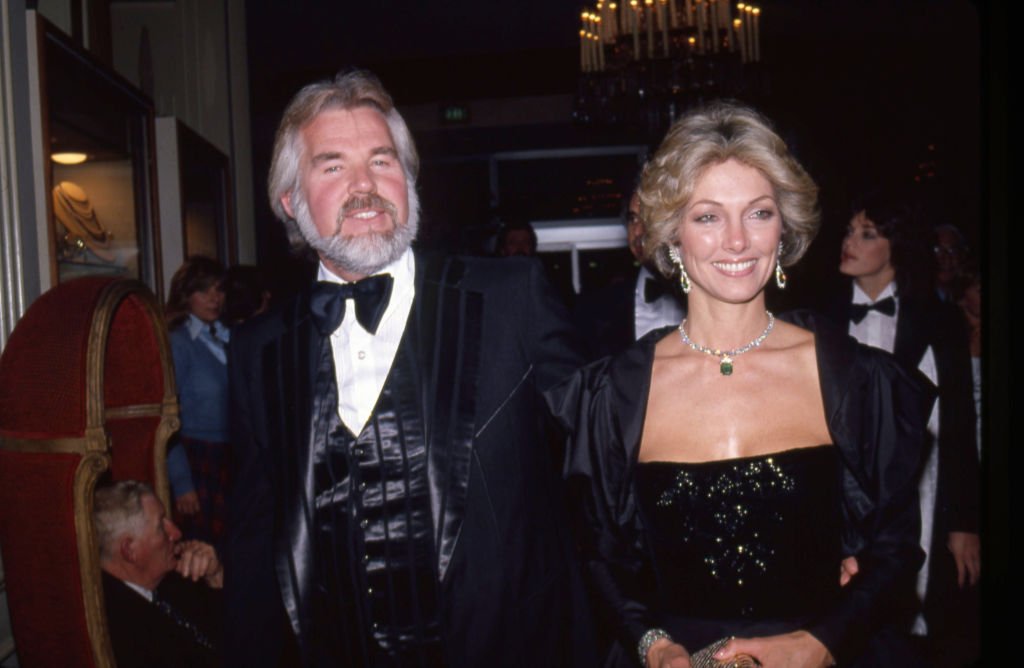 Kenny Rogers and his wife Marianne Gordon attend an event in circa 1983. | Photo: Getty Images
Jean Rogers became the second wife. They exchanged vows the same year Kenny ended his first marriage. However, the young couple soon became bored of each other and decided to call it quits three years later.
The "Coward of the County" star waited for a year before walking down the altar for wedding nuptials with Margo Anderson. This time, the marriage lasted for more than a decade, and he became a second-time dad after the birth of Kenny Jr., his first son.
He admitted that Anderson was an incredible woman. He created happy memories for the first nine years of their marriage before things got ugly due to his continuous traveling.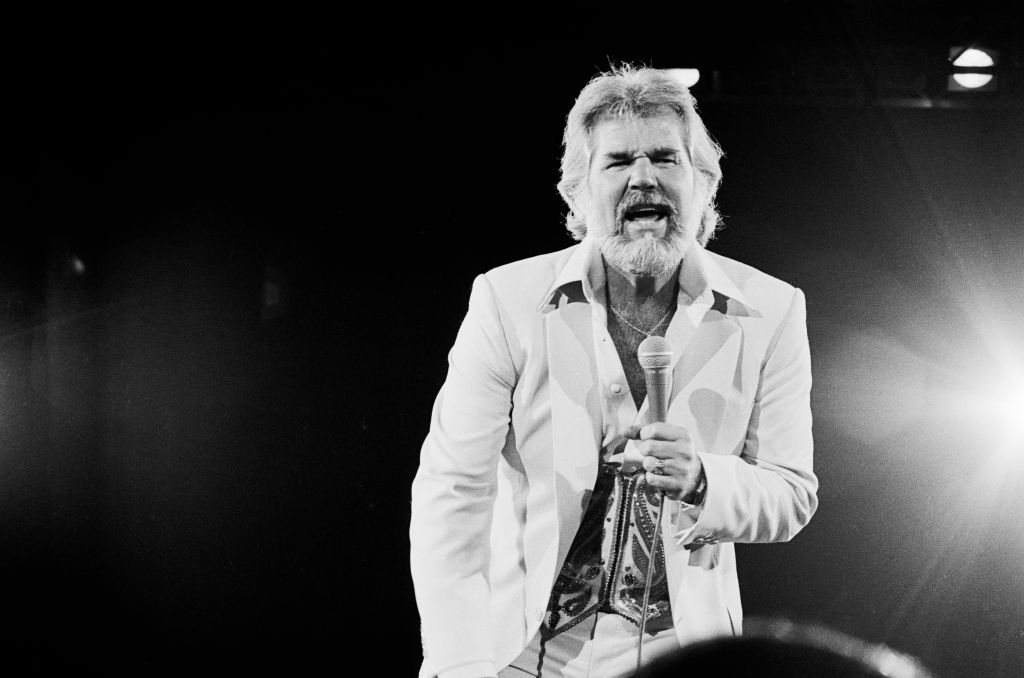 American Country musician Kenny Rogers (1938 - 2020) performs onstage at Nassau Coliseum, Uniondale, New York, September 26, 1980. | Photo: Getty Images
By 1977, the celebrity married actress Marianne Gordon. Five years later, they welcomed a son named Chris. The talented duo remained husband and wife for nearly two decades before deciding to head to the divorce court.
Gordon revealed that their relationship was great from the start; he was smitten by her and made her the center of his world. But when he turned 50, the singer believed he had paid less attention to his career. He craved more, and that wedged a hole in their marriage.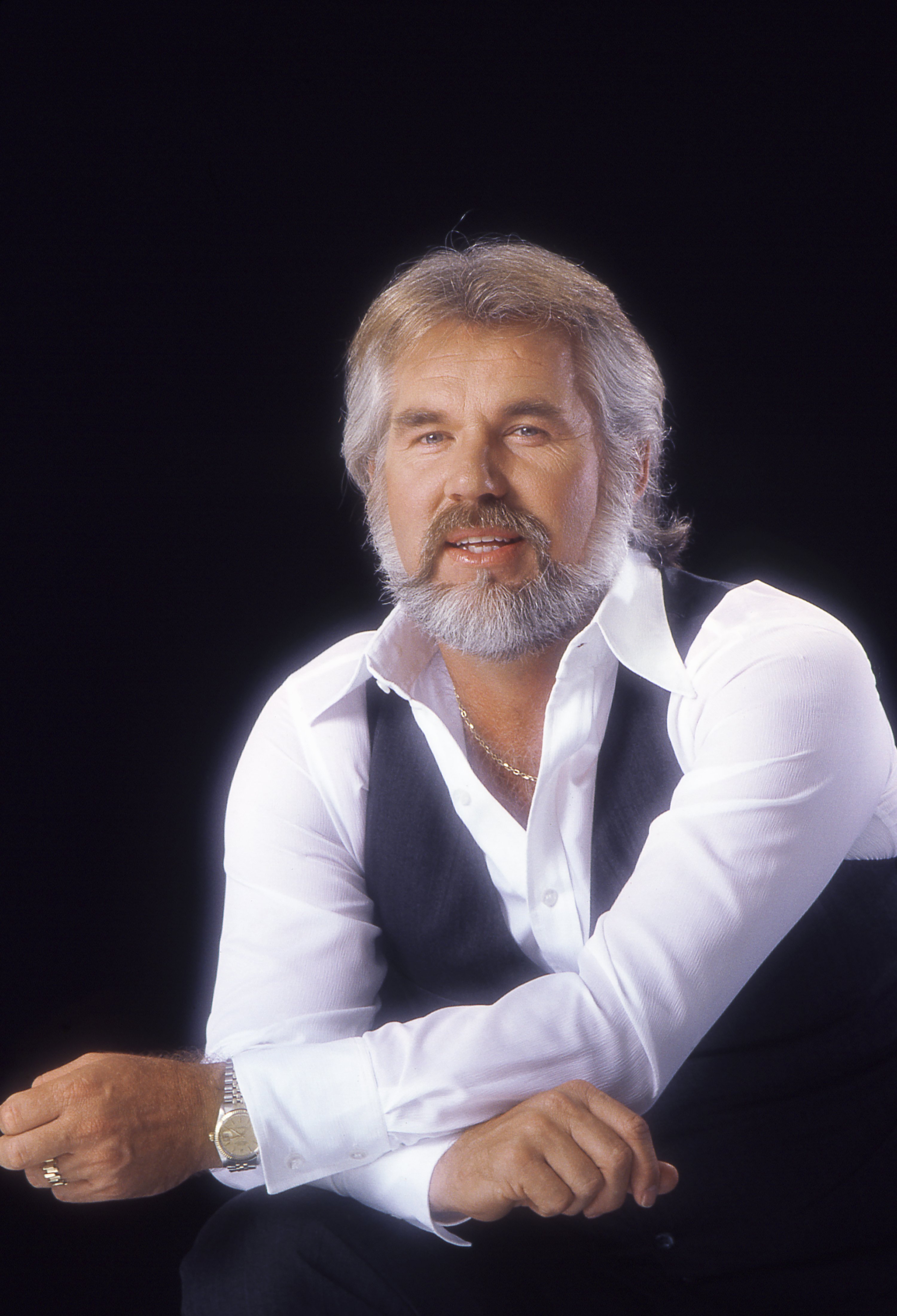 Singer Kenny Rogers poses for a portrait in 1979 | Photo: Getty Images
WHAT KENNY THOUGHT ABOUT HIS $60MILLION DIVORCE
Kenny and Gordon's 1993 divorce was captured as one of the most expensive in the industry, as the actress got a $60million settlement. Yet, surprisingly, after the verdict, her ex-husband maintained that "she deserves every penny."
It was because Gordon met Kenny when he was a member of a famous country band known as the "First Edition." When the group broke up, the country star owed a debt of $60,000.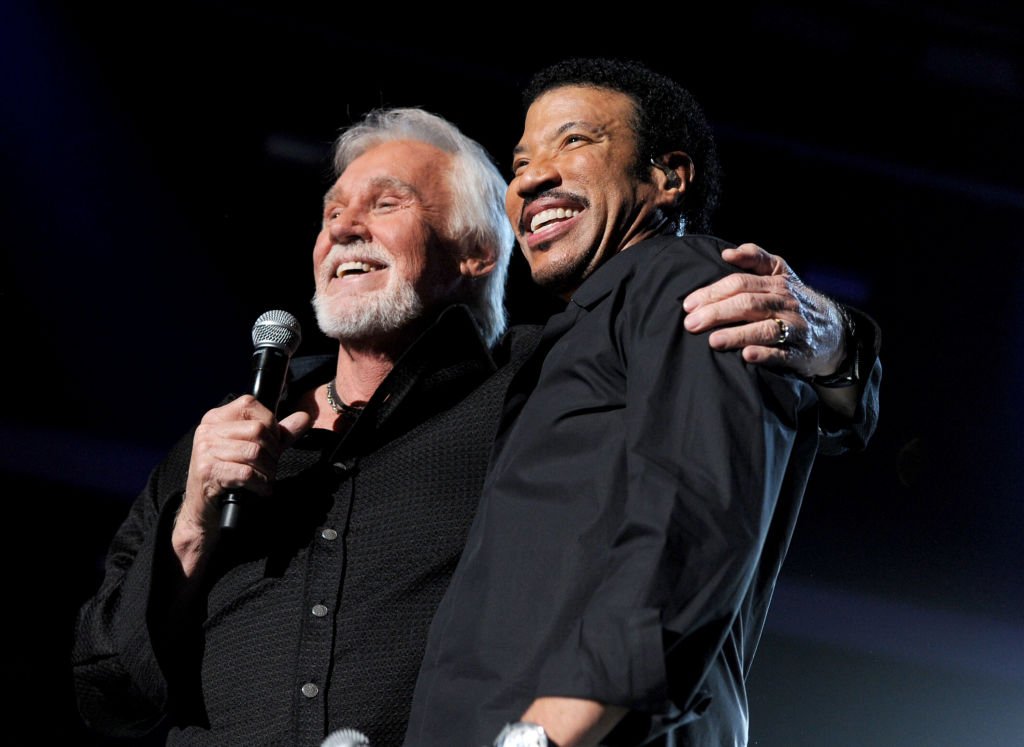 Singers Kenny Rogers and Lionel Richie perform onstage during Lionel Richie and Friends in Concert presented by ACM held at the MGM Grand Garden Arena on April 2, 2012. | Photo: Getty Images
Many women would have abandoned their husbands, considering they had been used to living comfortably, but the actress showed support by remaining by his side. Kenny also stated that,
"But Marianne really did deserve the $60million because she is a great girl and we had a perfect marriage for 15 years."
After he settled the debts, the actor was able to open many businesses, including a string of restaurants, a design company, entertainment centers, recording studios, and he groomed Arabian horses.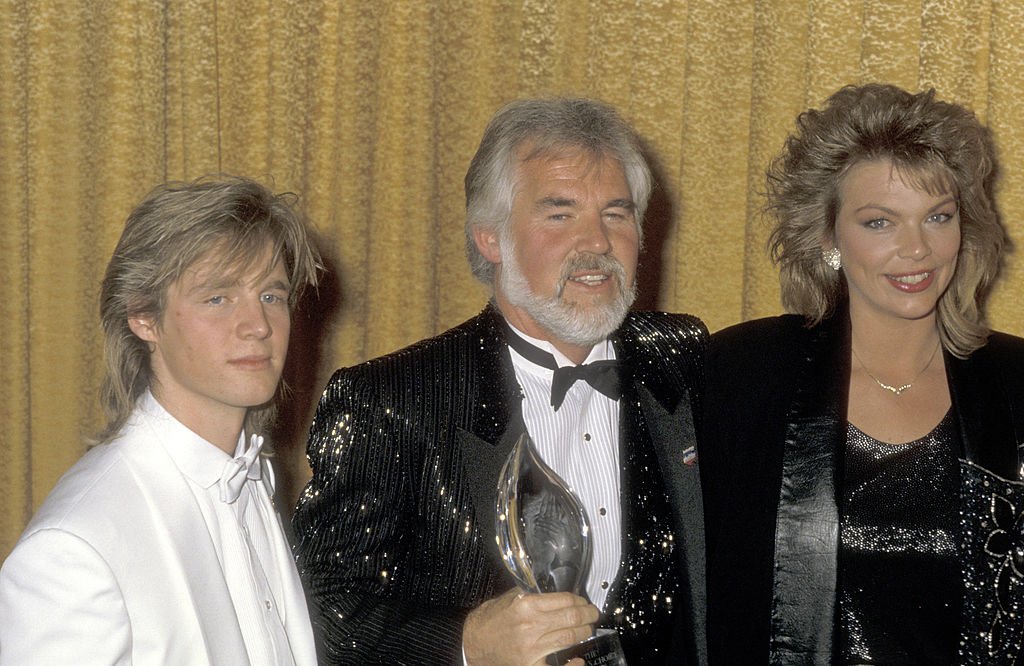 Kenny Rogers, son Kenny Rogers, Jr. and daughter Carole Rogers attend the 12th Annual People's Choice Awards on March 11, 1986 at Santa Monica Civic Auditorium in Santa Monica, California. | Photo: Getty Images
Life appeared perfect for the duo until the birth of their son. Kenny stated that he would not want to blame Chris for the failed marriage but that after his birth, Gordon took time away from the entertainment scene to take care of their child, and their lifestyles began to clash.
HOW KENNY AND MARIANNE'S SON REACTED TO THEIR DIVORCE
At the time of the divorce, Chris was a 12-year-old boy, and Kenny admitted that the news broke his heart. While recounting it to a reporter, he said that the young man screamed when he first heard the news.
The singer added that his son rushed him with different questions, but he assured his mini-me that they would still spend quality time as father and child should.
KENNY CALLED FIFTH WIFE HIS SOUL MATE
Four years after his divorce from Gordon, he met his fifth wife, Wanda Miller, the woman who captured his heart until his death. During their marriage which lasted longer than previous ones, they became parents to twin boys, Justin and Jordan.
Kenny praised his fifth wife for being his soul mate and being open to understanding his craft. He explained that their time together has been full of joyous memories, reciprocating her love by being attentive to her needs.
At first, Kenny did not want kids, and he told his wife as much. His reason was simple; he had reached an age where he felt it might be impossible to enjoy milestones like their college days or 21st birthdays if he had younger kids.
Wanda was twenty-eight years younger than her husband, and she had never had kids, yet she agreed. A few years into their marriage, Kenny decided not to be too selfish, so they agreed to have one. Instead, two came! The "Gambler" crooner was a father to twin boys at 67, making him ecstatic. He said:
"So we went for it, and when I was told it was twins, man, I was thrilled. So was Wanda. It wasn't just 'We are going to have a baby.' It was totally overwhelming."
Despite his fears of not being around long enough, he admitted that the boys strengthened his bond with Wanda. He even revealed that he loved fatherhood. According to him:
"I think being a father is what I'm best at."
RELATIONSHIP BETWEEN KENNY'S FOURTH & FIFTH WIFE
Thankfully, there is no bad blood between Gordon and Wanda. The former has proven to be a mature woman, and she takes her time to support her ex-husband's wife.
Even though his marriage to Gordon failed, they remained friends until his death. His fourth wife maintained a happy connection by sending him cards until he died in 2020.
Wanda acknowledged that her husband was the perfect husband. A year after Rogers' death, the mother of two shared a heart-melting tribute to celebrate her deceased spouse, hinting that she would always honor his memories.
Please fill in your e-mail so we can share with you our top stories!