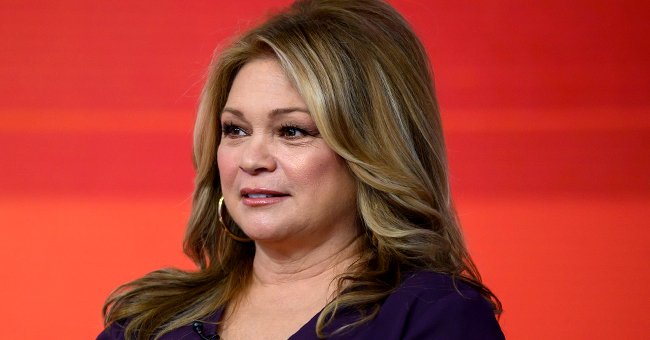 Getty Images
Valerie Bertinelli's 5,200 Square Feet Lavish House Where She Lived during Her 10 Year Marriage
Valerie Bertinelli's luxury abode in California is not just the location for her cooking show; it is also the home she lived out her days as a married woman.
Hollywood star Valerie Bertinelli opened up her home to the delight of fans back in 2015 when she started her "Valerie's Home Cooking" show. But before it became a Food Network prop, it was the home Bertinelli lived in with her now ex-husband, Tom Vitale.
Vitale and Bertinelli became occupants of the Los Angeles mansion that boasts nothing short of splendor in 2011, although she bought it way before then. The pair were married for ten years and called off the union in November 2021. Check out their home that's now popular for Valerie's delicacies.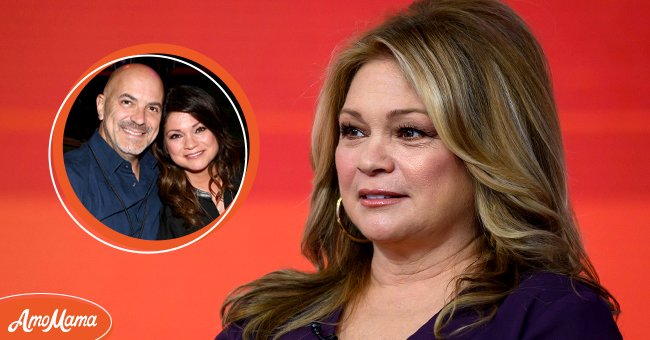 Tom Vitale and Valerie Bertinelli attend Power of Pink 2014 Benefiting the Cancer Prevention Program at Saint John's Health Center at House of Blues Sunset Strip on October 23, 2014 in West Hollywood, California [left]. Picture of Valerie Bertinelli on Friday, January 24, 2020 [right] | Photo: Getty Images
INSIDE BERTINELLI'S LAVISH HOME
The high-end home exudes the sophistication often found in many celebrity homes, as it sits on acres of land. The home boasts 5,200 square feet, and Bertinelli purchased it in 2002 at $2.25 million.
The property fills out with five bedrooms, six bathrooms, a state-of-the-art kitchen, and a reading room. The home has a more palatial outdoors with its unending pool, a garden, vineyard, and a resort-style patio.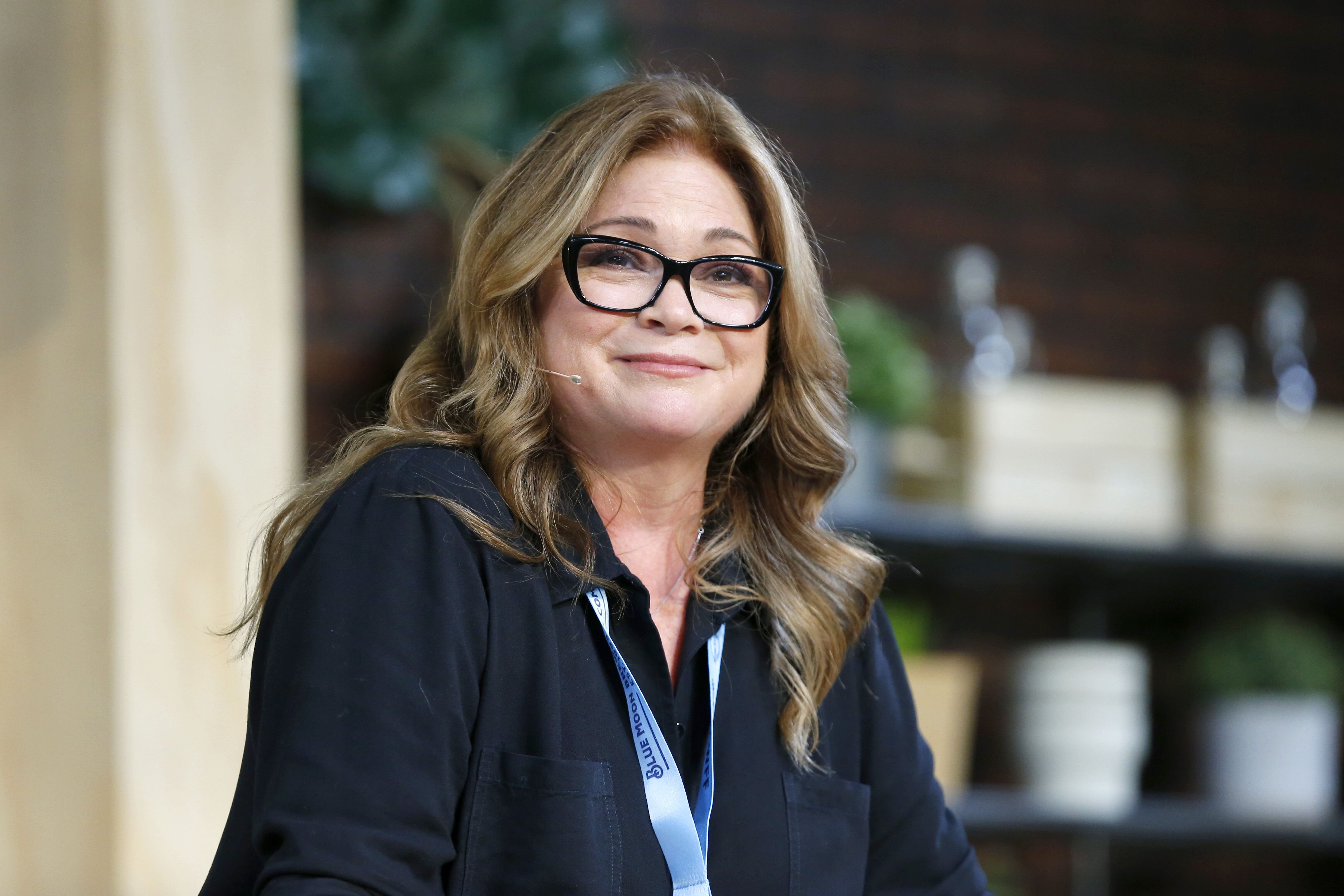 Chef Valerie Bertinelli during a presentation at the Grand Tasting presented by ShopRite at The IKEA Kitchen on October 12, 2019 | Photo: Getty Images
The former child star's kitchen is where her fans see her most of the time, and it's only fitting that it shows opulence. The cooking space bears high-end appliances, a lot of cabinets, and an island area.
The star once shared that her favorite room after the kitchen was her reading room as her coveted spot for some me-time.
The home features vaulted ceilings, a family room, a media area, two fire spaces, and a master room with walk-in closets. The outside bears rolling lanes adding to the exterior aesthetics.
Bertinelli's living room has a traditional theme with its two-toned marble-like floors, grey walls, crown molding, and abundant natural light. The living room area also gives an expansive overview of the backyard and the skyline of the surroundings.
BERTINELLI'S MARRIAGE TO TOM VITALE
Vitale and Bertinelli tied the knot in 2011, five years before she collaborated with Food Network on "Valerie's Home Cooking." The pair lived on the Los Angeles property with their five cats and one dog.
The former couple was introduced by Bertinelli's brother and hit it off from there. The award-winning actress and Vitale dated for many years before taking things to the next level.
Once speaking on "The View" about why she married Vitale, the "Kids' Baking Championship" star noted that she got tired of calling him her "spousal equivalent," hence the need to make it official.
In November, the couple was in the news when Bertinelli filed for divorce at the Los Angeles Superior court. She cited irreconcilable differences and later filed for dissolution of marriage. The pair had no kids together.
SHE HAS A SON FROM HER FIRST MARRIAGE
Before Vitale came into the picture, the 61-year-old actress married rockstar Eddy Van Hale with whom she had her only son, Wolfgang Van Halen. The pair were married in 1981 and got separated in 2002.
In this period, Bettinelli moved out of her marital home in San Francisco and bought the mansion splayed out in Los Angeles. She and Eddie legalized their divorce in 2007.
Amid their divorce proceedings, Bertinelli's son lived with his dad while the Hollywood stress worked on the set of a T.V. project at Salt Lake City. His dad mentored him and would later become the bassist in the late singer's self-named band, Van Halen.
Wolfgang was born in 1991, and his parents raised him together until their marriage ended. However, the separation did not stop them from co-parenting. The star stayed a doting mom, keeping all her attention on Wolfgang.
The star mom is very proud of her son and has shown she had nothing to worry about in his chosen path. She once mentioned to Meredith Vieira in a 2014 interview that Wolfgang made "some really, really good choices in his life." She added that Eddie was a significant influence in the young man's life.
Before Wolfgang joined his dad's band, he was a member of a heavy metal music group called Tremonti. Even then, his star mom was not concerned about his morals and way of life because he was in great company.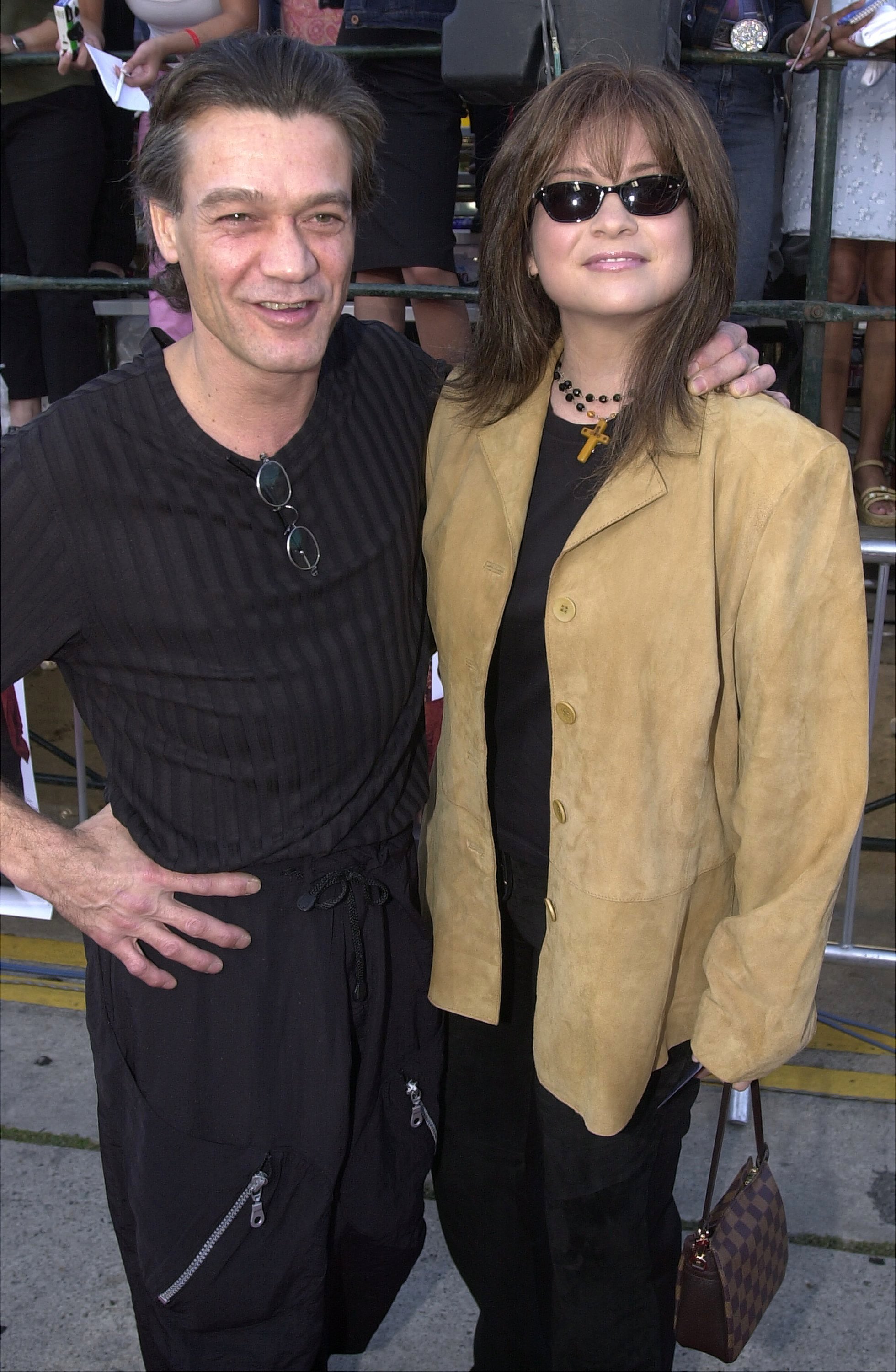 Eddie Van Halen and Valerie Bertinelli attend the film premiere of Colombia Pictures'' "America''s Sweethearts" July 17, 2001 | Photo: Getty Images
It is safe to say that one contributing factor to Bertinelli and Eddie's cordial co-parenting life was that they held no resentment towards each other. An insider once told Closer Weekly that they forgive each other and bonded over their affection for their child.
These days, Bertinelli can only hold parenting memories with Eddie close. The rock icon died in 2020 after a long battle with throat cancer. Bertinelli wasted no time being by her son's side to show support after his father passed.
DETAILS OF BERTINELLI'S CAREER
Bertinelli was born in Delaware, and her father, who was a General Motors executive, was transferred to different workstations many times. It meant her family lived in various locations in her formative years.
When Bertinelli's family moved to California, she became friends with a T.V. producer's daughter and was enrolled in the Tami Lynn School of Artists to study acting. It was a sphere that Bertinelli got her first acting gig.
She was cast in C.B.S.'s "One Day At A Time," and she had a long stint on the show. Her career took off from there, and Bertinelli bagged three gesture films.
Her acting credit includes "Number One With A Bullet," "Ordinary Heroes,'" "I'll Take Manhattan," "Cafe American," "Sydney," and "C.H.O.M., P.S."
As an adult, Bertinelli's showbiz career expanded to include being a spokesperson, talk show host, best-selling author, and T.V. personality. Bertinelli's career came with awards, including Emmys and A Screen Actor's Guild nomination.
Please fill in your e-mail so we can share with you our top stories!