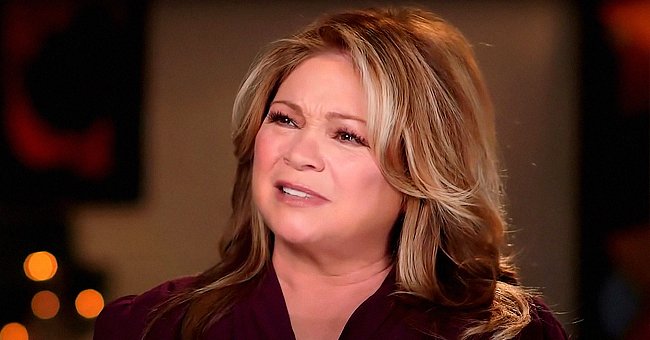 youtube.com/TODAY
Valerie Bertinelli Took Husband's Proposal as a Joke - She Filed for Separation 10 Years Later
After staying married for a decade, Valerie Bertinelli and her husband Tom Vitale called it quits. The actress made the news public after filing for separation.
Life does not always offer second chances, so those who receive it always have a deep appreciation. American Actress and Television Personality Valerie Bertinelli of "One Day at a Time" is the perfect example of someone who was given a second chance.
During the Hollywood star's early years, she did not make the best decisions. Thus, by the time she met her second husband, Tom Vitale, she was a broken woman with many scars she never thought would heal.
POPPING THE QUESTIONS AND WEDDING PREPARATIONS
Bertinelli and Vitale first met in 2004 through the former's brother, Patrick, who lived in Scottsdale at the time. When they met, the lovebirds were divorced and bonded over their lifestyle and heritage similarities.
Bertinelli's father hailed from Italy, and Vitale was also half Italian. The couple understood each other, and it did not take much for them to fall in love. Not long after their first encounter, Bertinelli and Vitale started their romantic relationship.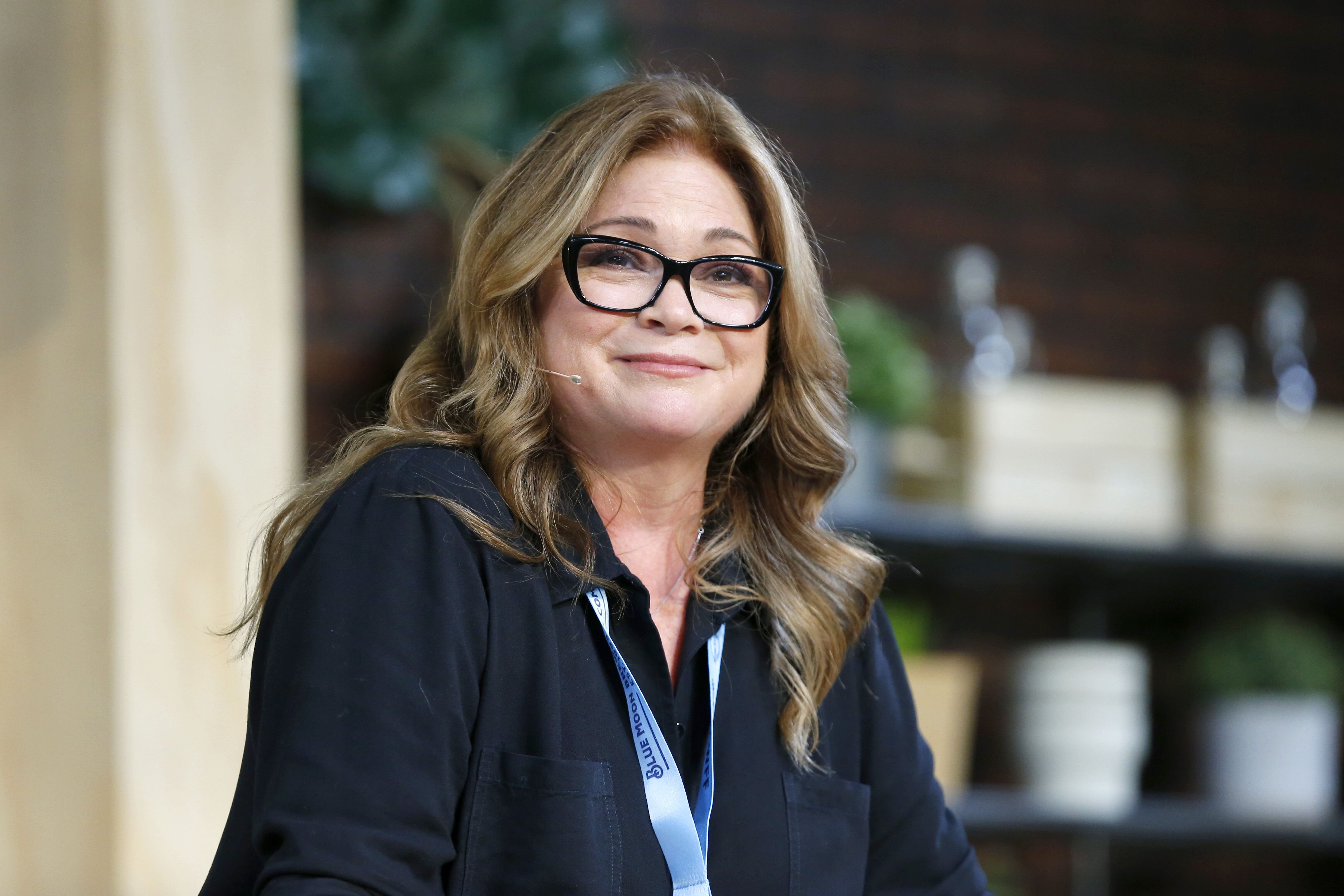 Chef Valerie Bertinelli during a presentation at the Grand Tasting presented by ShopRite at The IKEA Kitchen on October 12, 2019 | Photo: Getty Images
Although the romance was filled with love, the television personality faced some challenges due to her weight and health issues. Despite the number of pounds she weighed, Bertinelli's man loved her anyway.
The lovebirds enjoyed their relationship for six years before Vitale finally popped the question. It happened in their hotel room in Florence, Italy, after dinner at Ristorante Buca Lapi — the City's oldest restaurant.
The actress's husband slipped a Romanesque Flourish engraved platinum wedding band onto Bertinelli's finger and proposed. Even though she often talked about marriage with Vitale, the television personality said the proposal left her shocked.
Bertinelli immediately responded to Vitale's proposal with a "yes," and the pair began looking forward to planning their wedding.
Later on, the actress revealed that she was leaving the planning for the big day up to her beau. According to her, Vitale knew the different kinds of bells he wanted to go off during the ceremony.
WHO IS TOM VITALE?
Vitale is not new in the entertainment industry. Like Bertinelli, he is an actor and has appeared in several movies and shows such as "Hot in Cleveland," "Who Do You Think You Are," and "Valerie's Home Cooking."
The actor was previously married to a woman named Sharon. He also runs a private equity fund and is a doting father to four amazing children.
WEDDING AND DRESS
After dating almost a year, Bertinelli and Vitale finally tied the knot on January 1, 2011. The ceremony had a hundred guests in attendance, including the actress's ex-husband and their son.
The couple got married in front of their family members and friends at their Cliff-side home in Malibu. The wedding was one of the most memorable events for Bertinelli, as she could not wait to share how she felt about Vitale with the people she loved.
The Hollywood star said she could have spent the rest of her life with Vitale and not marry him, but she wanted to call him her husband. Bertinelli counted down to the day she would finally walk down the aisle with Vitale, but she almost postponed her joy.
The onscreen personality had informed Fashion Designer David Meister of her need for a wedding gown in less than two weeks.
Even though it was too soon, Meister could not turn down the offer, as he had created dresses for Bertinelli since 2008. So, the designer got to work, and the bride finally received her dress, a few days to the big day.
She matched out looking spectacular in a tightly fitted pale blue silk chiffon gown. The dress had a plunging neckline, draped sleeves, and a front leg slit, open enough to give a dose of "modern sexy."
OPENLY GRIEVING HER FIRST HUSBAND
Before Bertinelli's marriage to Vitale, she was married to American Musician and Songwriter Eddie Van Halen. The pair got married in 1981 and enjoyed marital bliss for over two decades before going their separate ways in 2007.
During their time together, Bertinelli and Eddie Van Halen welcomed one child together — Wolfgang Van Halen. Despite their complicated relationship, the former couple remained doting parents to their only son.
In October 2020, Eddie passed away after battling cancer for some time. Following his death, Bertinelli took to her Instagram page to open up about how she felt regarding the songwriter's demise.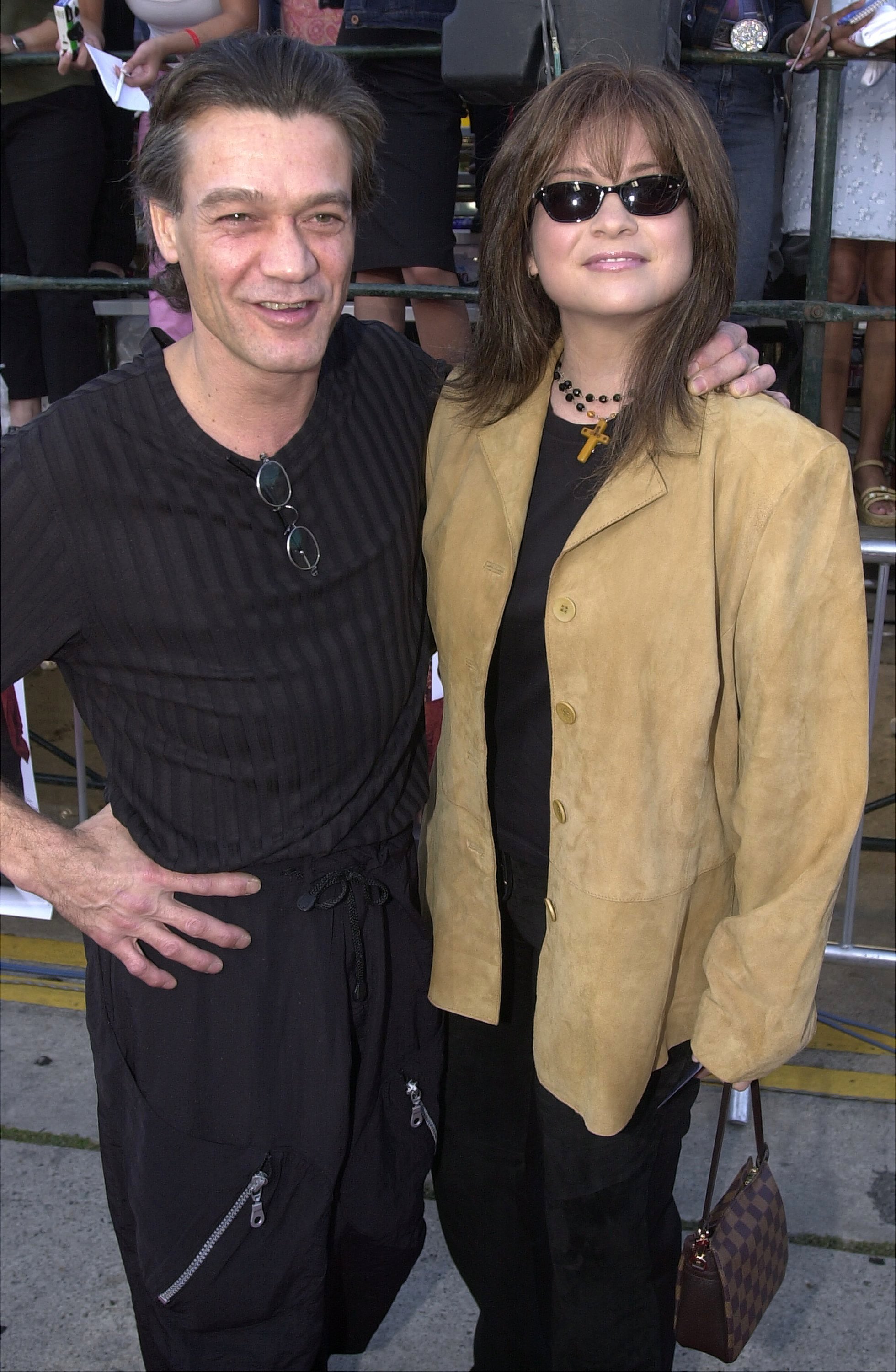 Eddie Van Halen and Valerie Bertinelli attend the film premiere of Colombia Pictures'' "America''s Sweethearts" July 17, 2001. | Source: Getty Images
While speaking on her Instagram Live with Therapist Angie Johnsey, the actress said living after the death of a loved one was all about finding a way to survive the new normal.
She added that talking about grief was the right thing to do, as many people were going through it. Above all, the actress said although she and Eddie had some challenging times, they also shared some beautiful memories.
She also shared that she hoped Wolfgang would remember her best and not the worst when she is no more.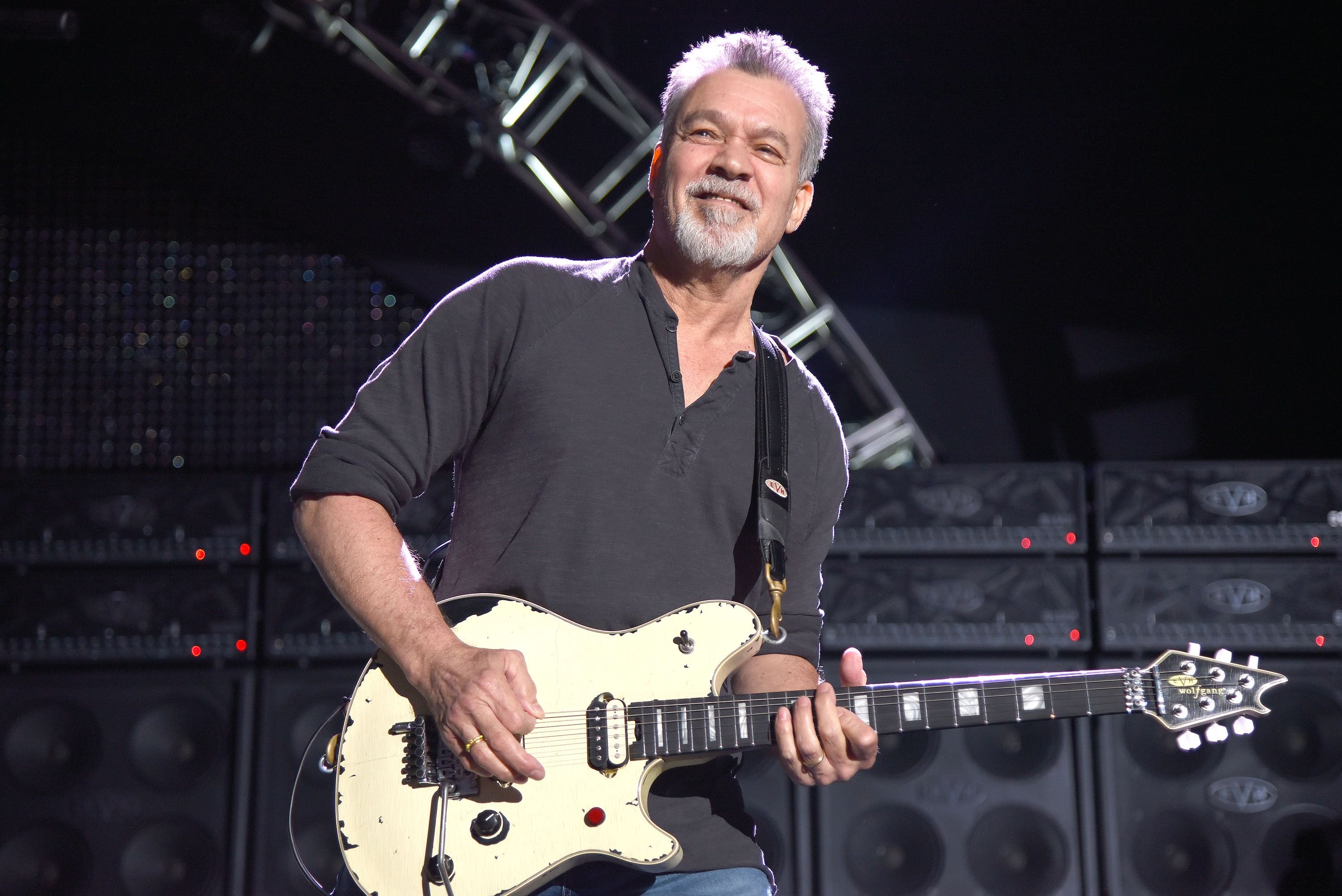 Eddie Van Halen of Van Halen at Shoreline Amphitheatre on July 16, 2015 | Photo: Getty Images
SEPARATION FROM TOM VITALE
In November 2021, Bertinelli and Vitale made the headlines after the press revealed that the former separated from her husband. Reports explained that the actress filed for divorce in Los Angeles.
Although the primary reason behind their split remains unknown, Bertinelli cited irreconcilable differences as the cause. The estranged couple was married for ten years and has no children together.
In the divorce documents, Bertinelli requested that the court not insist on spousal support for any of them due to the absence of a biological child.
Furthermore, the actress explained that she and Vitale already had a prenuptial agreement to handle the split of all assets upon their separation.
Please fill in your e-mail so we can share with you our top stories!