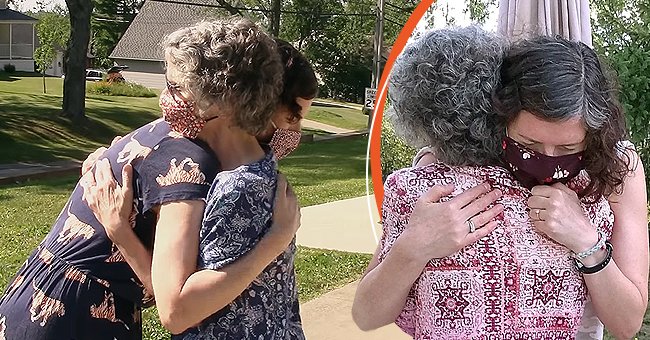 youtubecom/PBS Voices facebook.com/detroitfreepress
Teen Mother Gives Her Baby Daughter up for Adoption — 50 Years Later They Finally Reunite
A teenage girl had a baby that she couldn't provide for, so she made the difficult decision of putting her up for adoption. Five decades later, she was reunited with her daughter.
An Erie, Pennsylvania resident got an unexpected letter delivered to her door last year. When the woman's husband brought a letter inside addressed to her, she was confused. The name of the sender was unfamiliar.
However, the contents would soon reveal that the letter was sent by someone she had wanted to meet since she was a teenager. The then-sixty-nine-year-old Mary Beth DeSanto received a letter from Victoria Rich.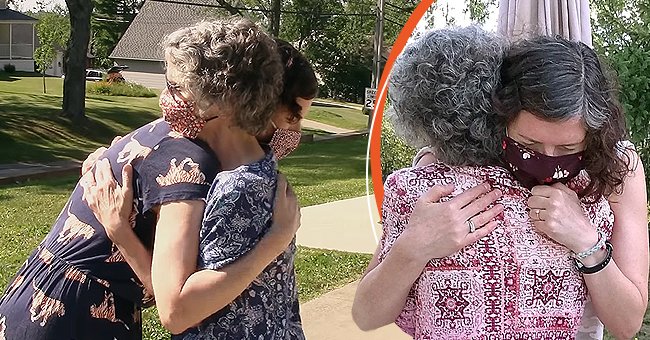 A mother and her daughter reunite after 50 years apart | Photo: Youtube/PBS Voices & Facebook/detroitfreepress
The words written in the letter quickly moved DeSanto to tears. She started shaking as it read: "I was born at the Lady of Victory Infant Home on August 20, 1970." The woman instantly knew the sender was her daughter.
Under her breath, DeSanto said: "It's Bridget… she's finally found me." When she fell pregnant in high school, she knew it would be best to give her baby up for adoption. While her heart fought against the decision, she listened to her head.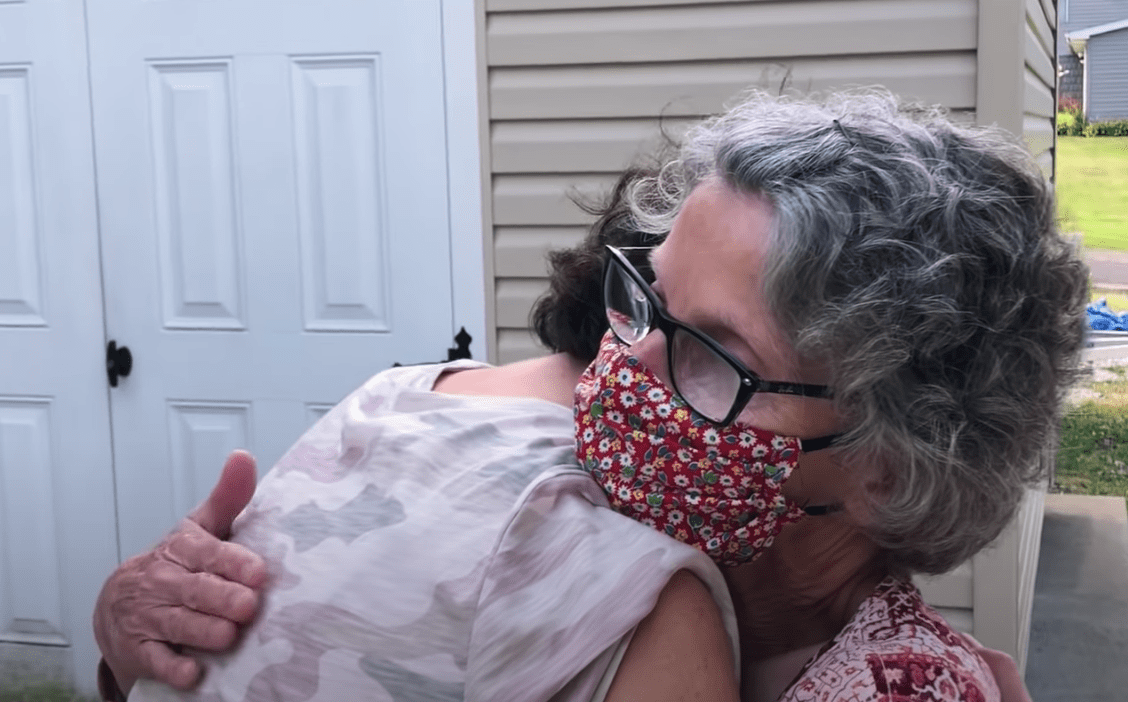 A mother and her daughter embrace for the first time in five decades | Photo: Youtube/PBS Voices
The mother was allowed to hold her baby briefly before Bridget was taken away. In those few moments, she named her Bridget Lynne, and a special bond formed. Knowing that she couldn't give her the life she deserved, she kissed the baby goodbye.
DeSanto lived a good life and even got married and started her own family later in life. Deep inside, she always longed for her firstborn and wondered where she was. The mother also feared her daughter despised her for giving her away.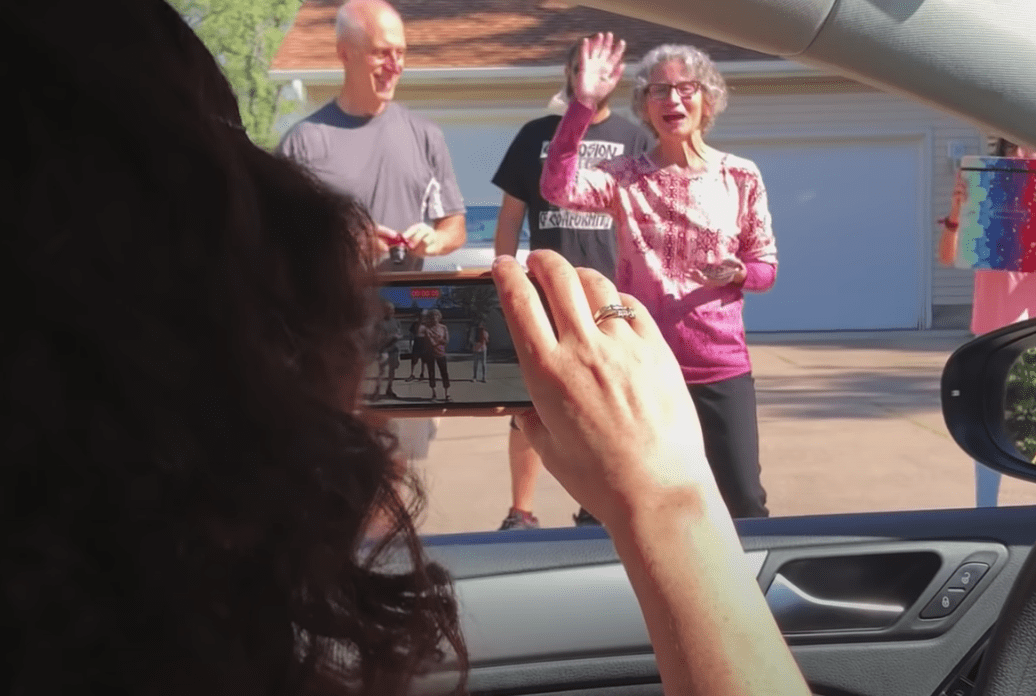 A mother and her daughter meet in person after 50 years apart | Photo: Youtube/PBS Voices
The letter made her nervous, but she was glad to have made contact with her long-lost daughter. Rich lived a happy life with her adoptive parents but started thinking about her birth mom after reading a book about adoption.
Her private records were initially sealed, but she didn't hesitate when a new law allowed her to request them. Once she had her mom's name and surname, she searched online. After she tracked her down, she decided to send a letter.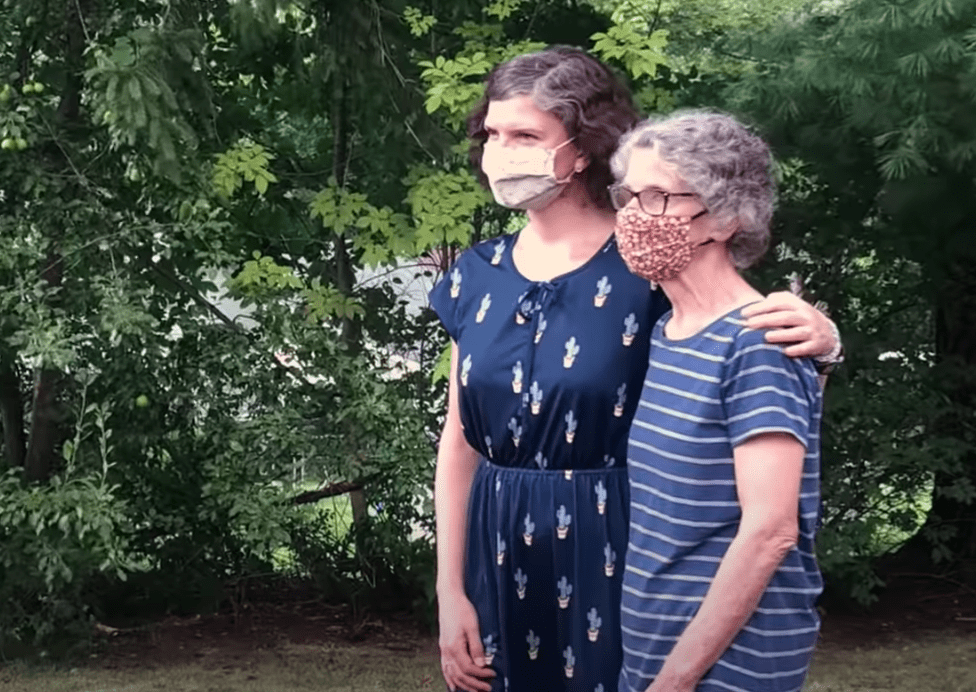 A mother and her daughter reunite after 50 years apart | Photo: Youtube/PBS Voices
GRATEFUL FOR HER MOM'S SACRIFICE
The mother quickly responded to her child, and both of them were thrilled. DeSanto expressed: "I'm glad you found me. I hope you're not disappointed in me." Rich reacted in a special manner.
She told her mother that she was grateful for the "selfless, gracious" sacrifice. Due to the covid pandemic, they had to wait a few months to meet, but it was an emotional encounter when they finally did.
The first hug was unforgettable and they were amazed by how similar they were. The pair have grown a connection, and DeSanto expressed: "I've got my happy ending ... My heart is finally whole."
Rich stated that she would've thought it was impossible if she had seen her reunion story on TV. However, she's glad it really happened and is looking forward to making up the lost time with her mom.
Please fill in your e-mail so we can share with you our top stories!