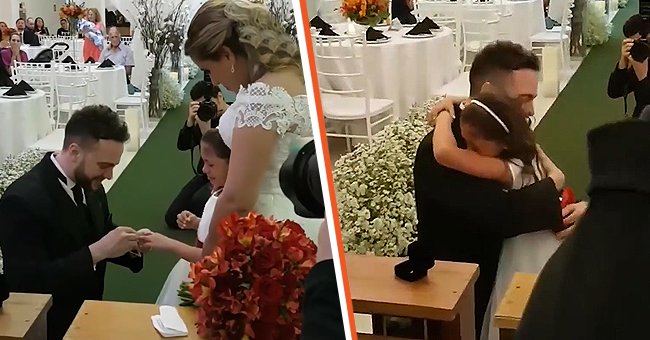 facebook.com/NowThisNews
Little Girl Cries When Her Mother's Groom Gets on One Knee and Proposes She Become His Daughter
Isadora always wanted her mom and stepdad to get married. Finally, her dream came true. Little did she know that two of her dreams would be fulfilled in one magical day.
In 2016, a newly-married couple from Brazil, 27-year-old Nicole de Souza, and 37-year-old businessman Diogo Bolant were on their honeymoon in Cancun, Mexico, after a gorgeous wedding.
This husband and wife were completely unaware that they had broken the internet, garnering millions of views on a Facebook post of a heartfelt moment at their ceremony.
A BOND THAT CAN'T BE BROKEN
This moment between the groom Bolant and his 6-year-old stepdaughter Isadora had been a long time coming. Mother de Souza had been dating her husband for three years before they officially tied the knot.
The mom explained that the relationship between her spouse and daughter was so strong that the 6-year old began referring to him as "dad."
You May Also Like: Father Asks Young Son to Be His Best Man and He Gives an Honest Speech at the Wedding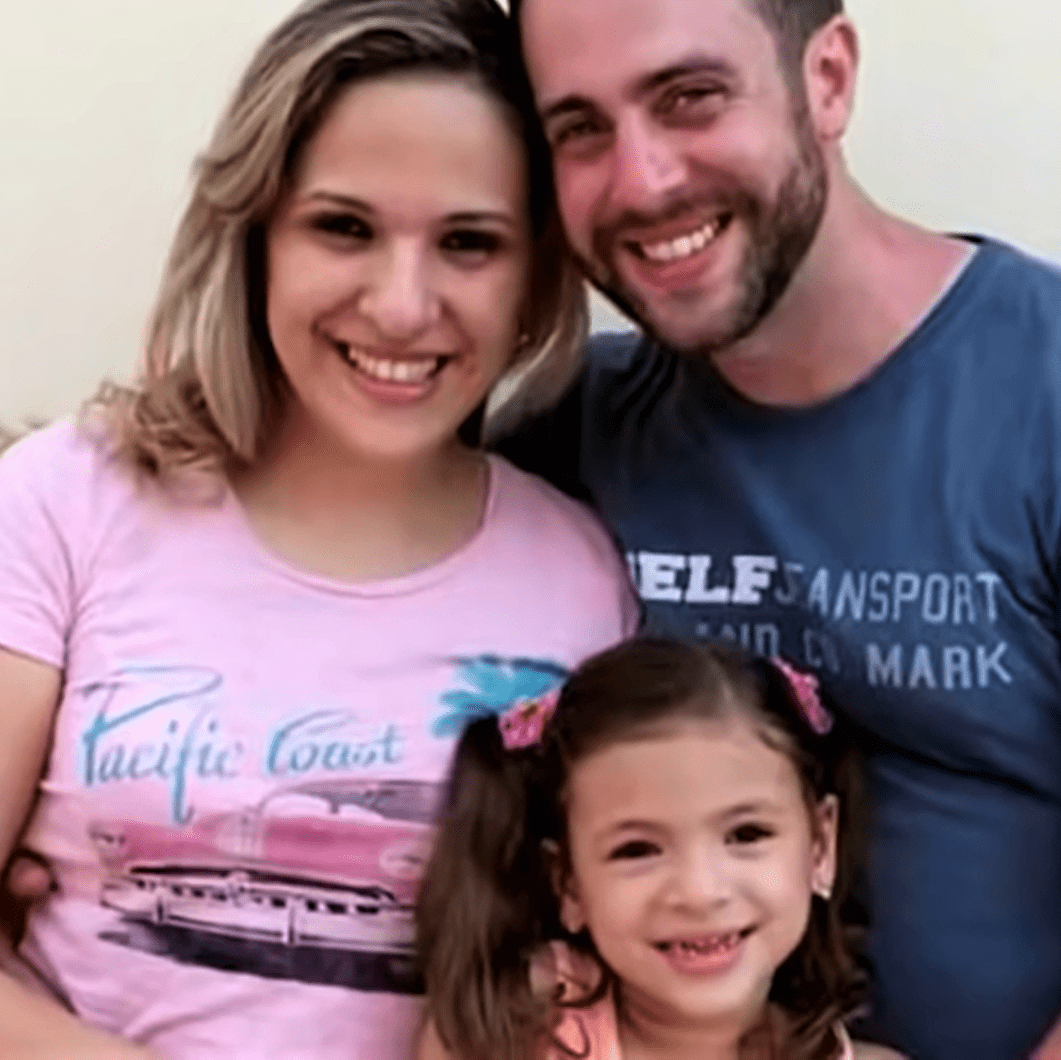 Nicole de Souza, Isadora and Diogo Bolant smiling together.│Source: youtube.com/Inside Edition
IT FINALLY HAPPENS!
On the day of the wedding, and in the touching video, where the little girl was the maid of honor, Bolant got down on his knee. The stepfather did so in front of all the guests. Facing his stepdaughter, he asked her:
"Will you be my daughter forever?"
Without taking one moment to think about it, the little one answered yes immediately and began crying tears of joy. Bolant then took a ring out of the box he held and put it gently on her finger. Isadora promised she would never take it off.
A LOVE-FILLED ROOM
She jumped into his arms and gave him a loving hug. When Isadora let go, her mother, dressed beautifully in white, affectionately took hold of her daughter's tiny hand.
The stepfather then gave her an affectionate peck on the cheek. The rest of the room was also overtaken by emotion, with guests trying to hold back their tears.
You May Also Like: Man Surprises Ex-wife with a Marriage Proposal 43 Years after Their Divorce
ROYALTY FOR A DAY
This gesture was planned by multiple people, such as de Souza and Bolant themselves, the Blessed Space Company wedding organizers, and the guests. The stepfather expressed:
"I had this idea of a surprise with Nicole a little while ago. It was so Isa could feel part of this family that is forming."
Beyond that, he explained that another reason for this gesture was Isadora's love for princesses and wanting to be a bride. Based on her reaction, it looks like this little girl felt as if she were in an actual fairytale.
Please fill in your e-mail so we can share with you our top stories!