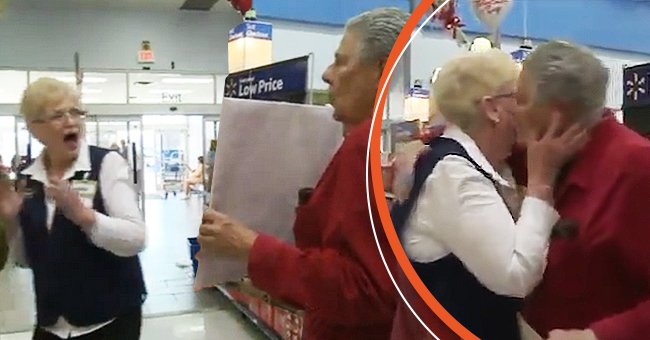 YouTube.com/Wonderbot
Man Surprises Ex-wife with a Marriage Proposal 43 Years after Their Divorce
A Walmart employee was taken aback when she spotted her ex-husband in the store after nearly four decades. When she saw the heart-melting sign in his hand and realized it was Valentine's Day, she was overcome with emotions.
Perhaps love at first sight does exist because the person who ignites the flames of love is bound to hold a special place in our hearts forever. Luckily, an elderly couple experienced their very own "love miracle" years after being apart from one another.
Renate Stumpf and Louis Demetriades crossed paths at an army base in Germany in 1959. They were both 18 at the time and soon became fond of each other's company.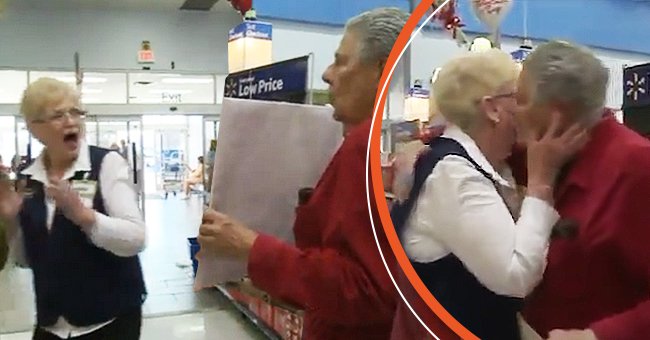 [Left] A shocked Renate Stumpf. [Right] Louis Demetriades holding a heartwarming sign and proposing to Stumpf. | Photo: YouTube.com/Wonderbot
LOVE AT FIRST SIGHT
Stumpf worked in the kitchen at the army base, while Demetriades was a soldier. Regarding their first encounter, Stumpf revealed:
"The first time I ever saw him, he asked me if I could fix him a hamburger. He liked who he saw, so he asked to go help me out in the kitchen."
Even though Stumpf repeatedly told Demetriades she didn't need any help, he kept coming back and refused to disappear. It was then that a romantic relationship ensued, and the two became close.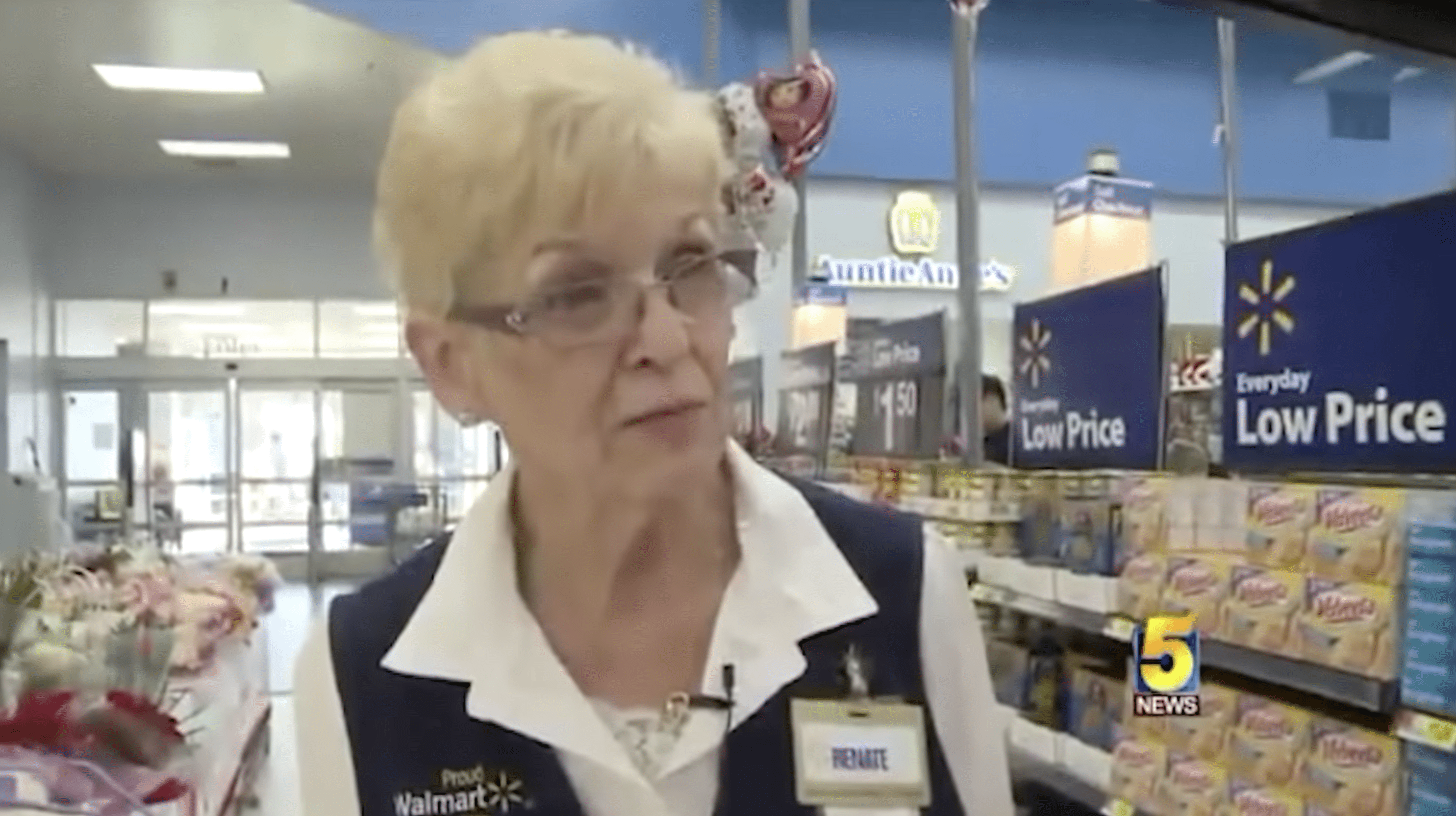 Renate Stumpf. | Photo: YouTube.com/Wonderbot
FALLING APART
Soon afterward, the two lovebirds tied the knot moved to the U.S. with their three kids. By this time, life had become challenging for them, and they found themselves in a financial crisis.
Demetriades revealed he chose Walmart to propose to his ex-wife because he knew she would want to share her joy with her friends.
Moreover, Stumpf also faced language barriers because she was originally from Germany. After that, the couple's differences led to frequent arguments and eventually tore them apart.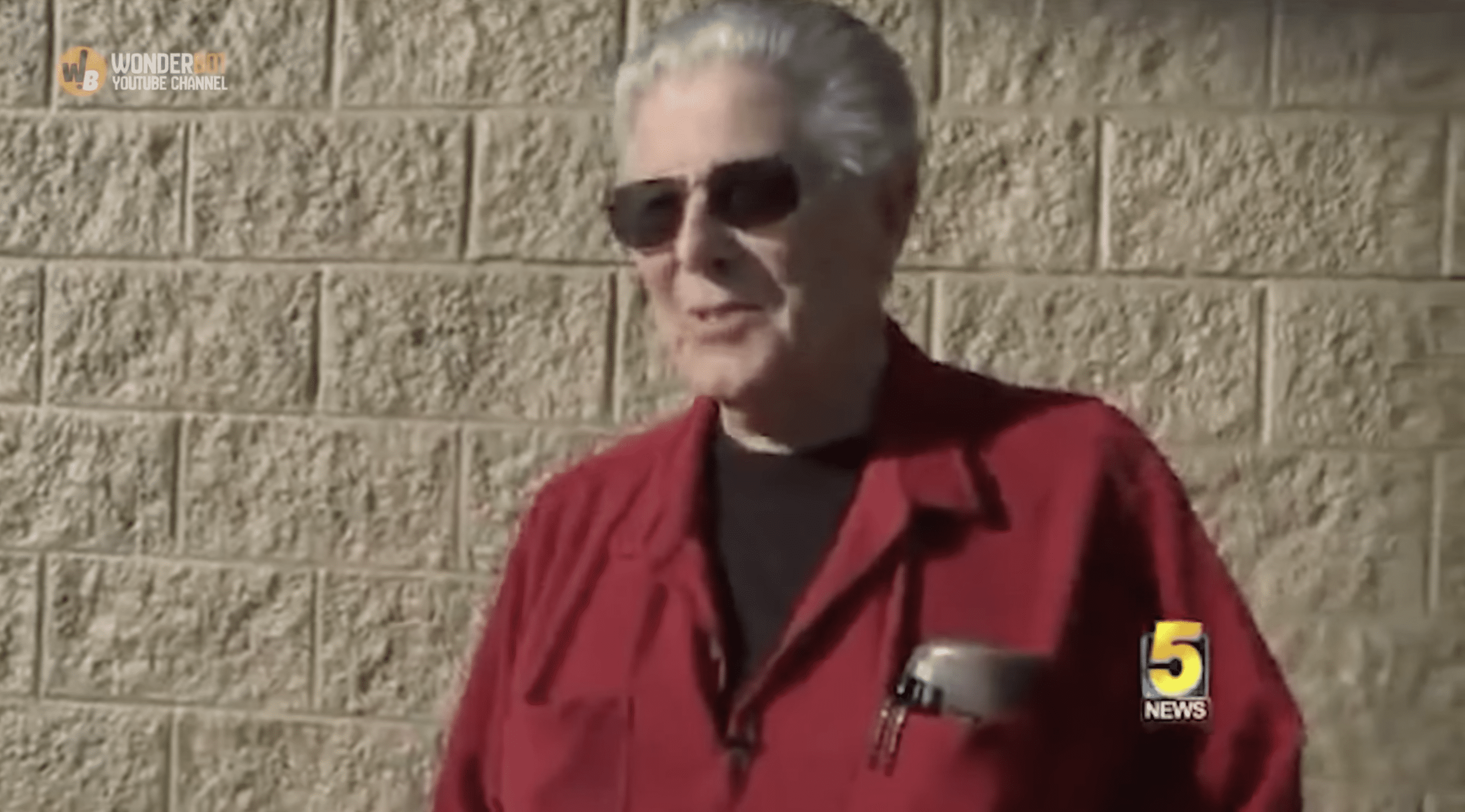 Louis Demetriades. | Photo: YouTube.com/Wonderbot
FLAMES OF FIRST LOVE
After being together for 13 years, Stumpf and Demetriades divorced. Both remained in the U.S. and remarried. Sadly, they lost their second spouses, and it was then that Demetriades realized he still had feelings for his ex-wife.
The two lovebirds reconnected in December 2014, after Demetriades contacted one of their daughters through Facebook and shared how he had never stopped loving Stumpf.
The love-struck man then began planning the perfect surprise for the love of his life, which took him more than two months. On Valentine's Day, he popped up in the Walmart Store located in Fort Smith, Arkansas, where his ex-wife was an employee.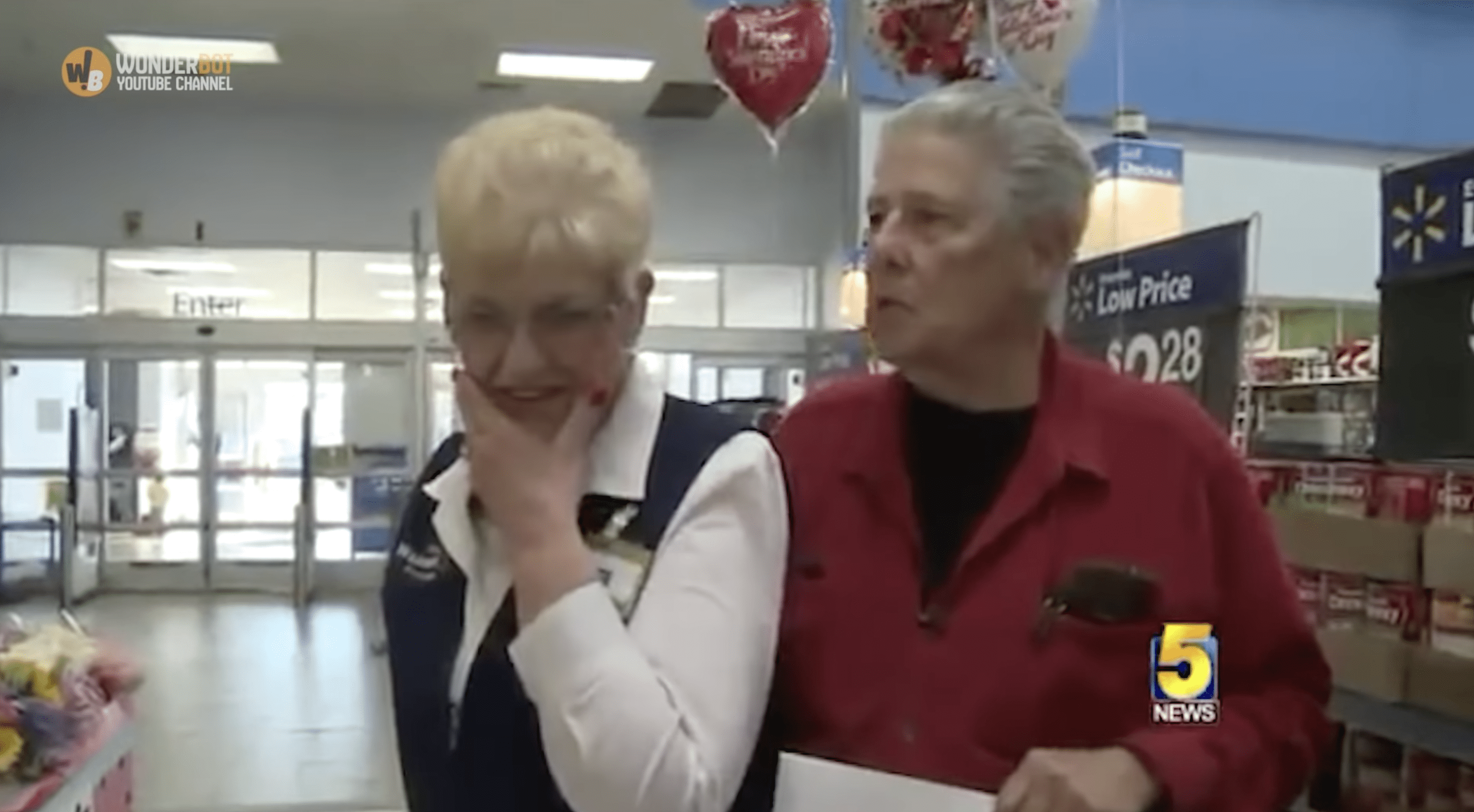 Renate Stumpf and Louis Demetriades pictured together. | Photo: YouTube.com/Wonderbot
A LONG TIME COMING
It was a usual workday for Stumpf, and she was busy going about her business when she suddenly caught sight of her ex-husband. After addressing her as "hey, good-looking," he held up a heartwarming sign, which read:
"Happy Valentine's Day! Will you marry me?"
Stumpf was dumbfounded and didn't know what to say. She hadn't seen her ex-husband in over 43 years and had no idea he would come out of nowhere and propose to her on Valentine's Day in front of all the store employees and customers.
At first, Stumpf teasingly declined her ex-husband's sweet proposal, but then she reassured him she would eventually marry him, just not that day. The two shared a warm hug and tender kisses. Stumpf also shared:
"Forty-three years is a long time, so I wasn't sure at first, but I will marry him though because he's changed for the better, I've come to realize (sic)."
Demetriades revealed he chose Walmart to propose to his ex-wife because he knew she would want to share her joy with her friends. The two lovebirds decided to wait for a little time before tying the knot again and said they wished to cherish their time together.
Please fill in your e-mail so we can share with you our top stories!