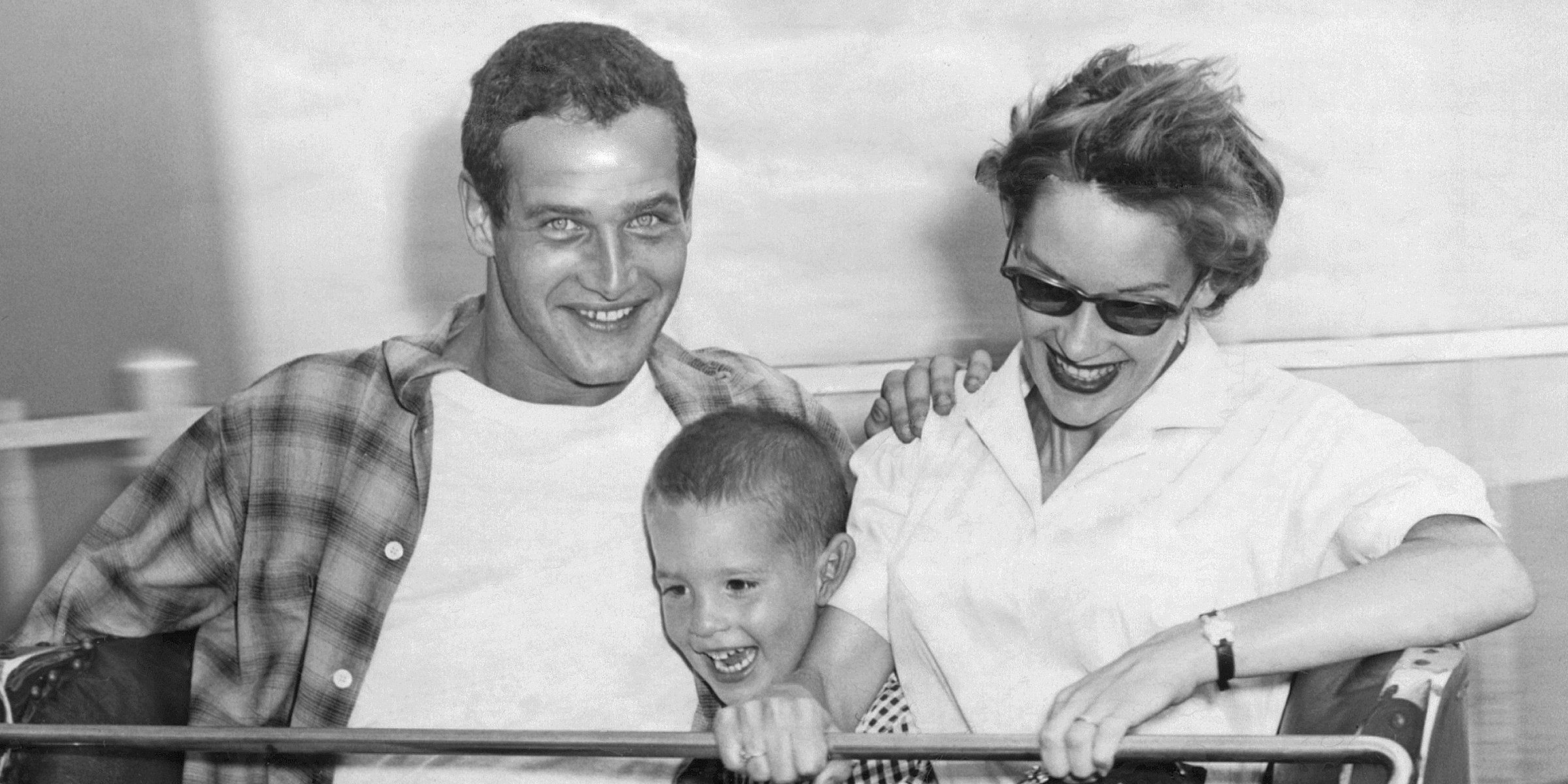 Jackie Witte, Paul Newman, and Scott Newman | Source: Getty Images
Jackie Witte Was an Actress - Inside the Life of Paul Newman's First Wife
Paul Newman was head over heels for his first wife, Jackie Witte, five years his junior. The couple got married when they were young, but their union ended in divorce because of an affair.
Paul Newman broke up his family and revealed that he was ashamed of his decision. After World War II, he met his first wife, Jackie Witte, an aspiring actress, in a small town where they had both taken summer stage work.
At that time, Newman was a 24-year-old Navy veteran, while Witte, a blonde, dark-eyed beauty blessed with good height, was a nineteen college student.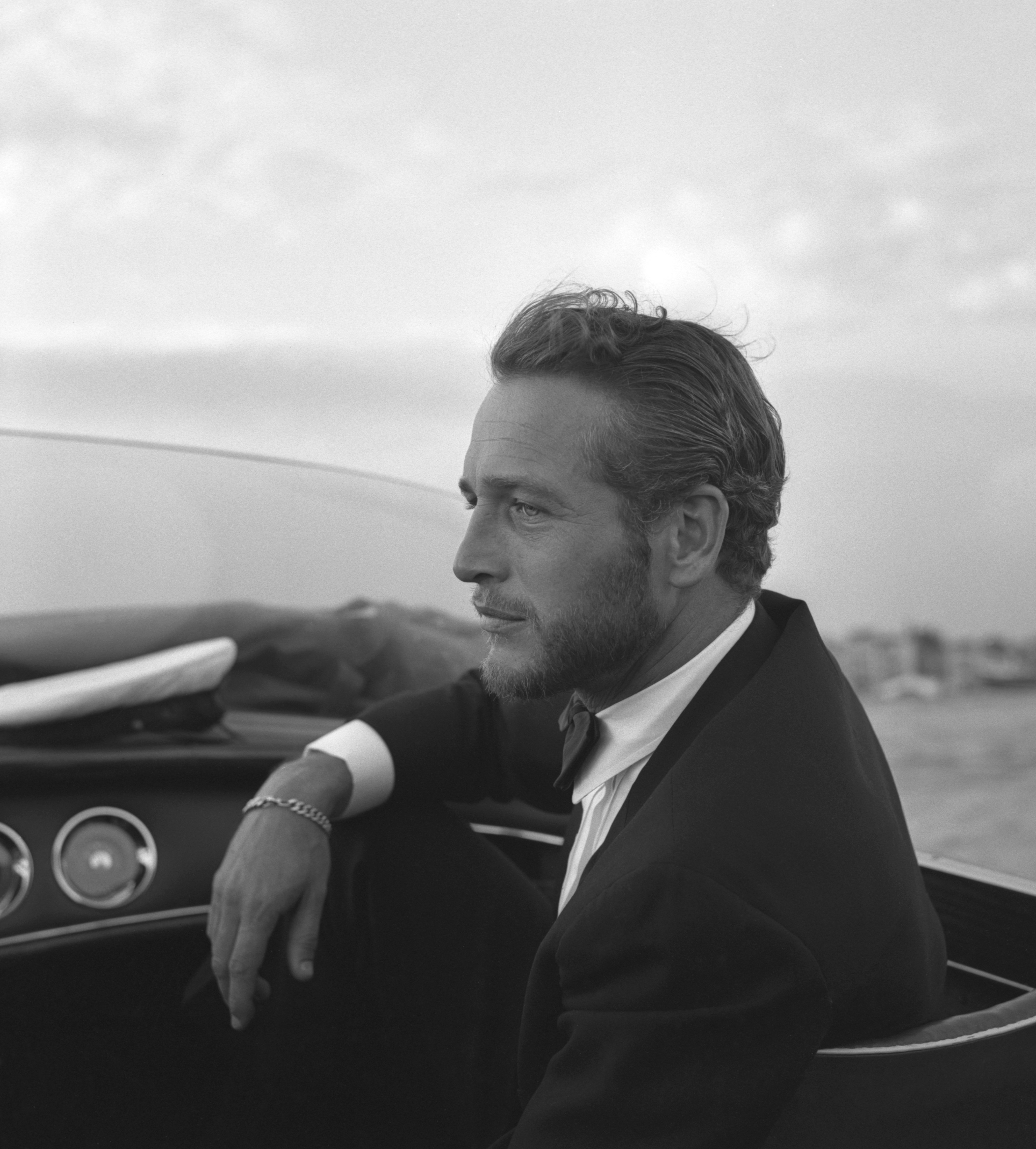 Paul Newman, wearing a tuxedo and a bow tie in Venice, 1963 | Source: Getty Images
"Her nature is shy and retiring, while Paul is gregarious," a friend claimed. "He likes late gatherings of writers and actors, as did Joanne."
Newman's First Marriage & Career
Newman turned his back on a job in the family firm and opted to pursue his love for acting instead. He previously participated in acting while in university and tried to find work in local theatres in the Midwest.
When he crossed paths with Witte, they moved together to a theatre company in Woodstock, Illinois. The pair later tied the knot on December 27, 1949.
People believed they only got married young because Witte was pregnant, but in reality, they were madly in love with each other.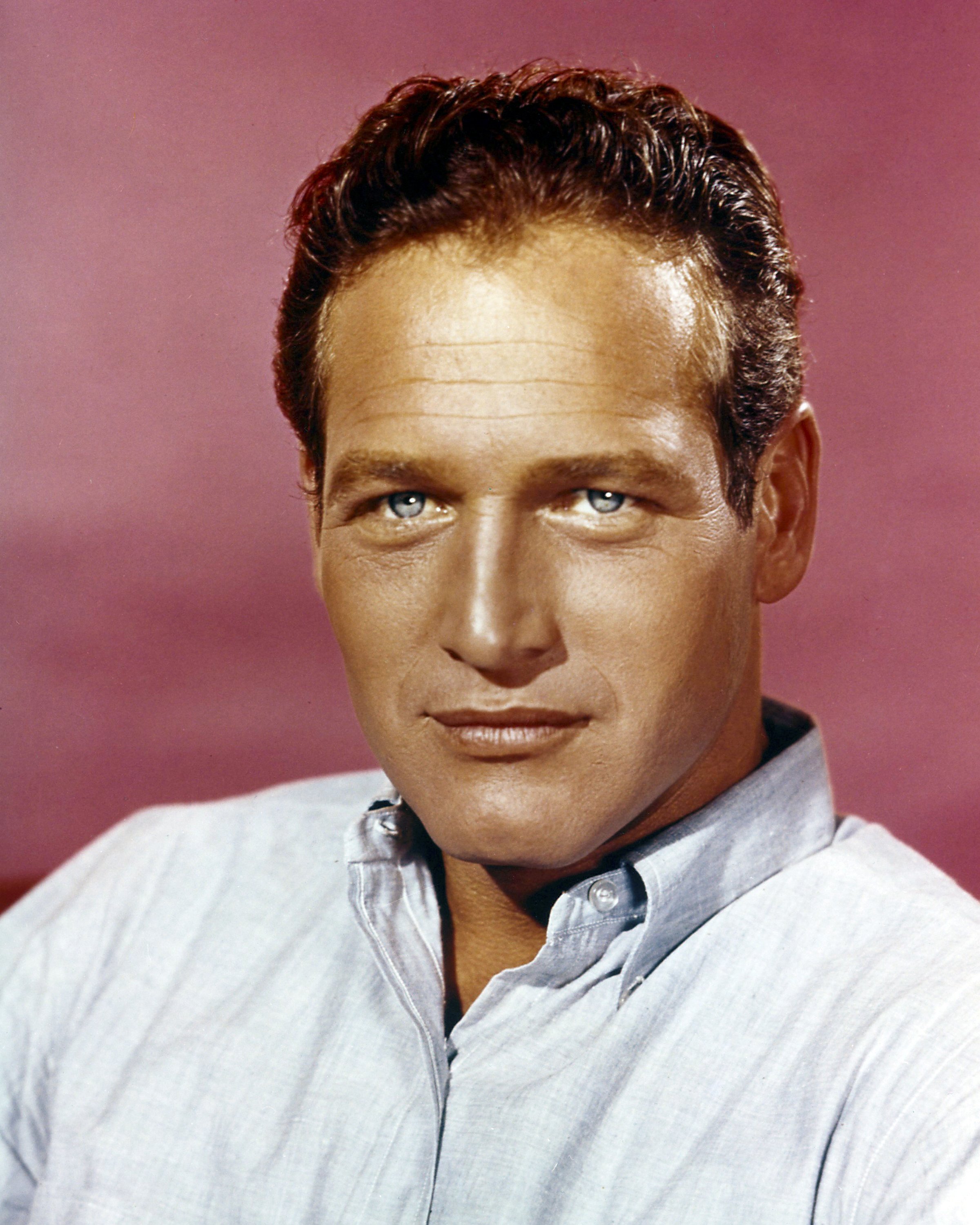 Portrait of American film director Paul Newman as he poses against a pale red background in the 1960s | Source: Getty Images
While in Woodstock, Newman's acting career struggled to take off. Even though he had the looks, a theatre manager once told him that he was just not what a leading man should be.
When Witte fell pregnant, the couple faced the prospect of giving up the theatre. However, coincidentally, Newman's father died, and he was required to continue running the family business.
The film director then moved with his pregnant wife to Cleveland, Ohio, where their son Scott was born. At that point, Newman was 25 years old, and it seemed as though his passion for acting was over.
However, he could not stop yearning for the stage and would go to performances in the town's playhouse. He even watched fellow actors taking their curtain calls.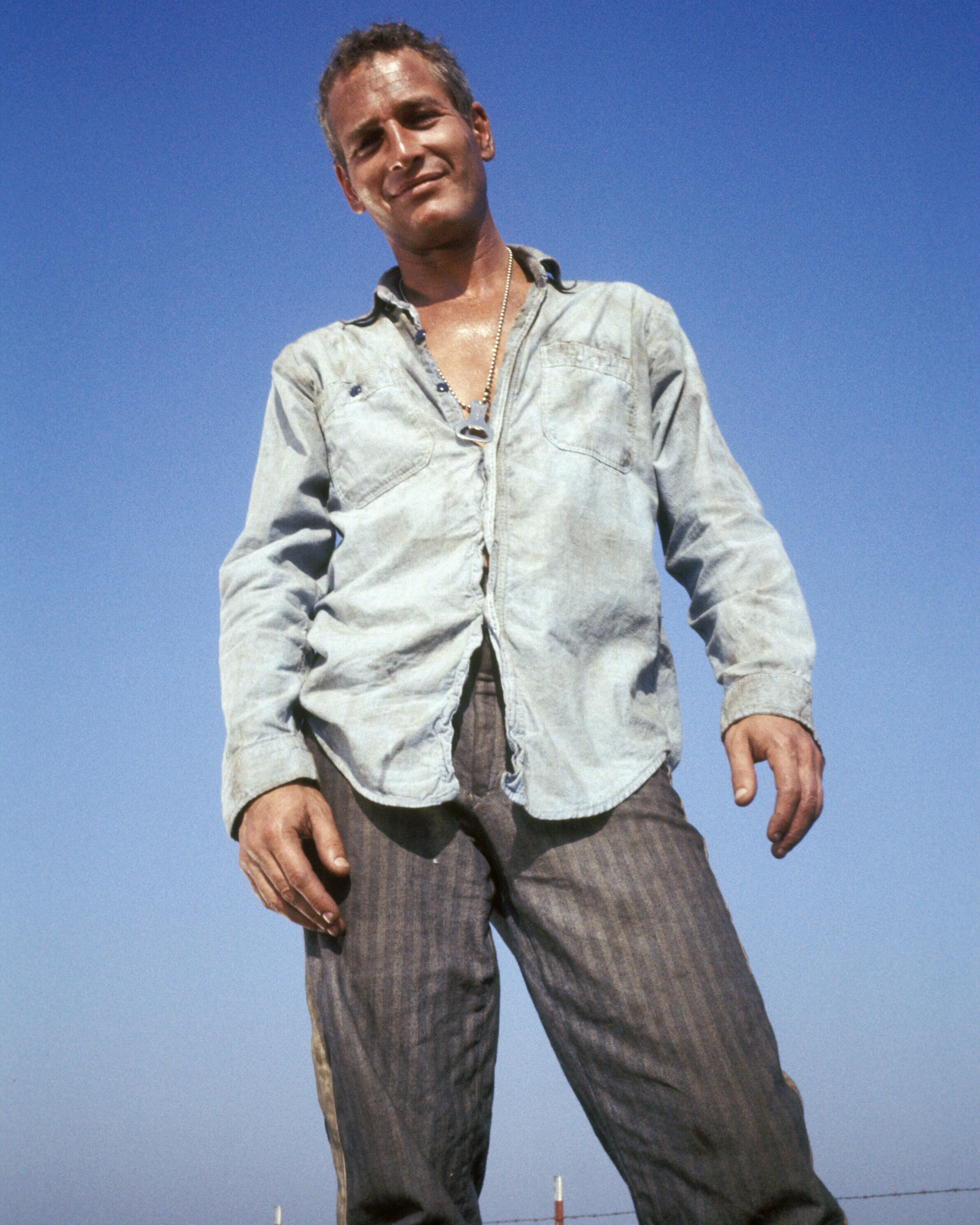 Paul Newman as Luke, in "Cool Hand Luke," 1967. | Source: Getty Images
Newman ended up dipping into all his savings for a master's degree in theatre at Yale University with the plan that if acting did not work out for him, he could at least teach the subject.
So off he went along with his wife and infant child into the unknown. Nothing could deter Newman, who desperately wanted a foot in the door. He and Witte rented the top floor in New Haven.
Witte occasionally commuted to New York City to seek modeling gigs while her husband augmented his savings with work as a door-to-door encyclopedia salesman.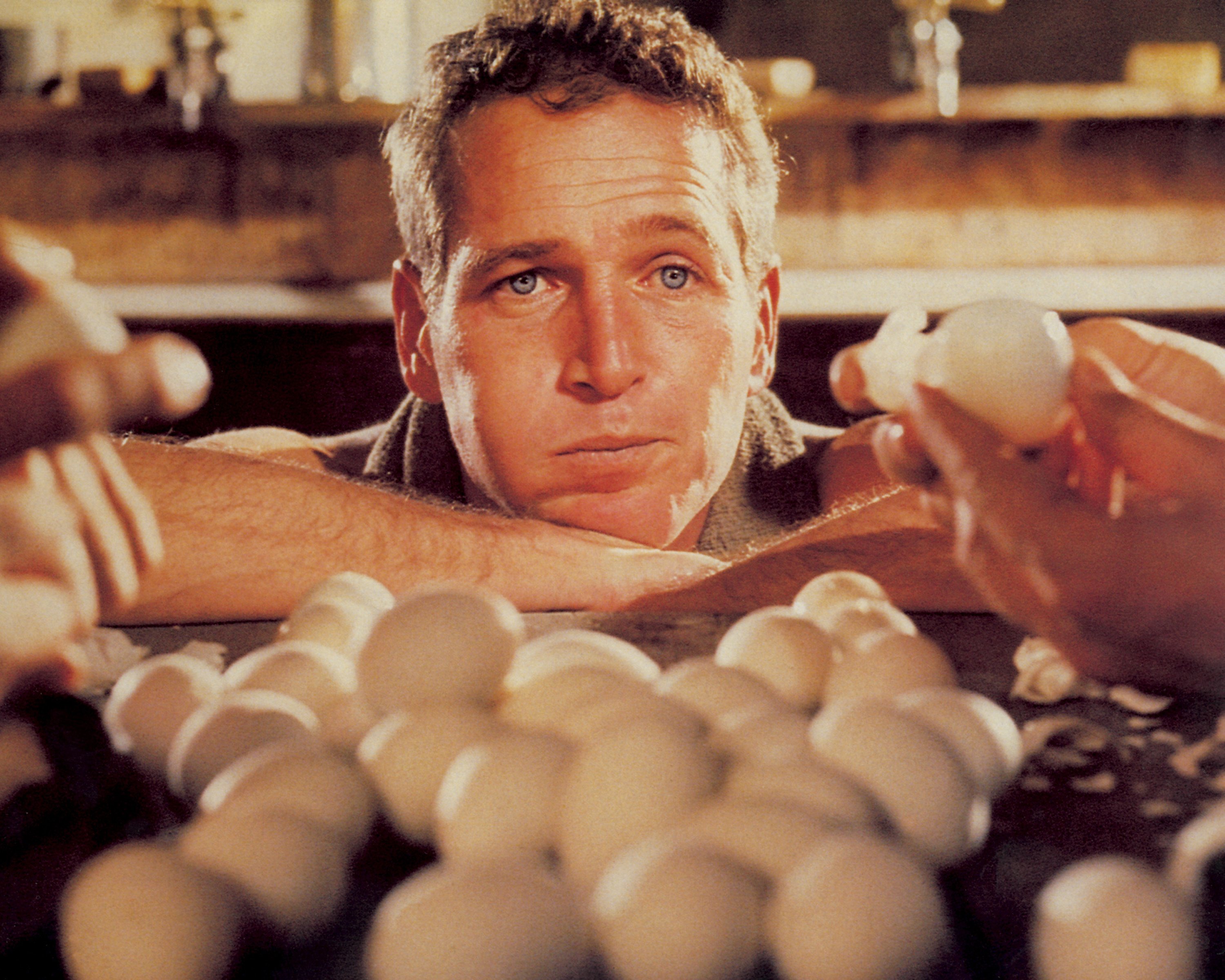 Paul Newman as Luke, in "Cool Hand Luke," 1967. | Source: Getty Images
Newman eventually dropped out of Yale and took a leap of faith for one year to launch his career in the Big Apple. Before he and Witte moved to New York, she told him she was expecting their second child.
His responsibilities were growing, and he persisted in making his acting career a success. Before he knew it, he got minor roles on television and auditioned for stage plays.
Slowly but surely, Newman's career began to take off, and he even landed one role in a Broadway play called "Picnic," where he was also an understudy of lead actor Ralph Meeker.
Newman played Hal, a heartthrob who made lonely women fall weak to their knees in a small Kansas town. However, he had trouble morphing into the character, and there was one instance where he had to seduce Madge, his love interest while twirling her at the picnic dance.
Paul eventually fell in love with a young actress who had been the case as an understudy of Madge. Her name was Joanne Woodward.
Their Bond
Newman was still a married man with two kids, and Woodward was merely dating. Meanwhile, Witte was a stay-at-home mom whose world was no longer the same after welcoming two children.
She had given up on her acting aspirations while her husband seemed fulfilled professionally. Moreover, there was tension around the house, according to a friend.
After following Newman around in two cities, Witte was stuck at home while the father of her children spent many nights in Manhattan working and socializing with some of his acting friends.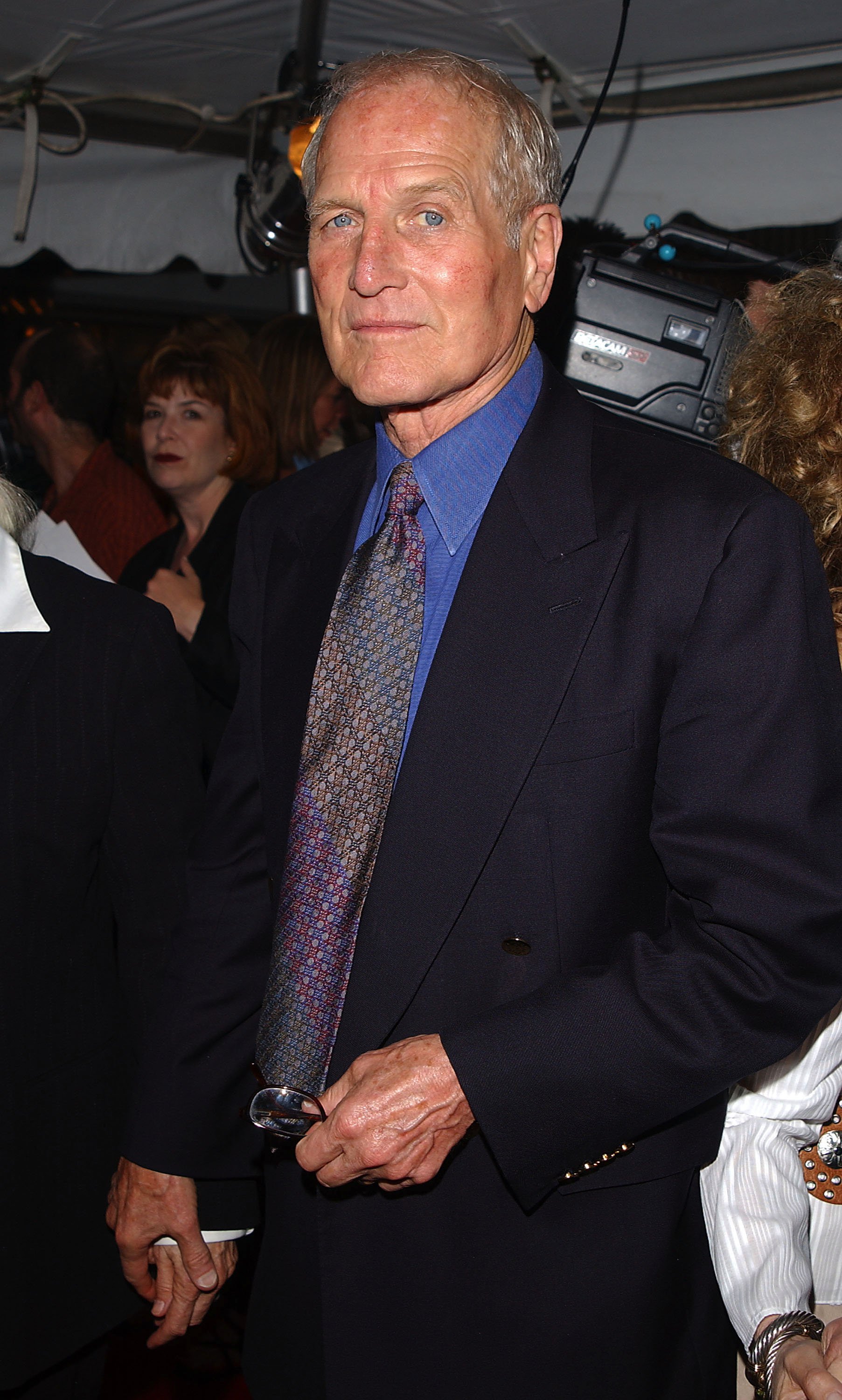 Paul Newman arrives for the "Road To Perdition" film premiere at the Ziegfeld Theater on July 9, 2002 in New York City | Source: Getty Images
Newman liked the company of writers and actors, as did Woodward, so Witte rarely went out with him. The co-stars were two attractive people with a deep mutual interest and a noticeable feeling of companionship.
It gave Witte an excellent reason to become suspicious because Newman spent most of his time with Woodward, and the two were bonding but kept it a distance in respect of Newman's marriage. Woodward once said:
"Paul and I were good friends before we were lovers. We liked each other. We could talk to each other and tell each other anything without fear of ridicule or rejection. There was trust."
Still, Newman's marriage to Witte continued, and they appeared happy to the public. Soon after, they welcomed a third child named Stephanie in 1954.
Newman's career continued to grow, and when filming in Hollywood, he would spend more time with Woodward. But the guilt of threatening his marriage consumed him, which led to alcohol abuse.
On the other hand, his romance with Woodward continued to develop. A friend commented on their relationship stating theirs was more of an ordeal than a courtship.
Contemplating a Divorce
Newman was torn between his loyalty to his children and his honesty about having feelings for Woodward. At the same time, the "Sybil" alum suffered torments at finding herself in the role of a homewrecker.
Newman eventually admitted his feelings for Woodward to his friends and told Witte that he was in love with another woman.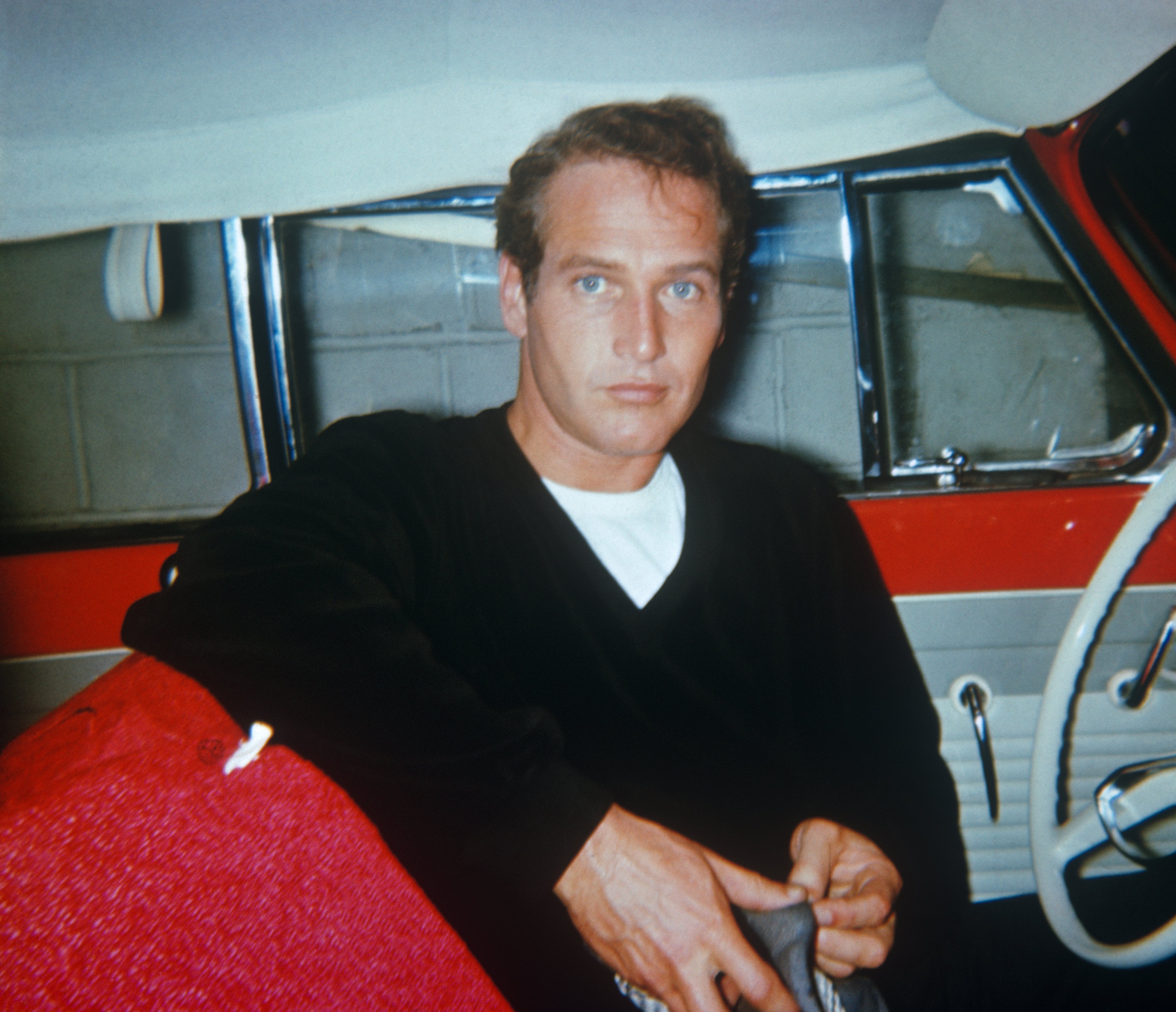 Paul Newman sitting in a red car with white interior, circa 1950. | Source: Getty Images
One friend stated Witte and Newman married young and grew up to be different people. So Newman made up his mind and finally left his family for Woodward.
He saw a psychiatrist to address the genuine pain that occurred amid the break-up of his marriage to Witte. At the same time, he publicly flaunted his relationship with Woodward, and the two became a power couple.
After Witte made peace that their marriage was over, Newman started sorting out the terms of their divorce while knowing Woodward was pregnant with their first child. It was the final straw for Witte to let him go after learning about the pregnancy.
She and Newman went ahead with the divorce, and after it was finalized in 1958, he was asked about it in the press. "I was probably too immature to make a success of my first marriage," he said.
Please fill in your e-mail so we can share with you our top stories!