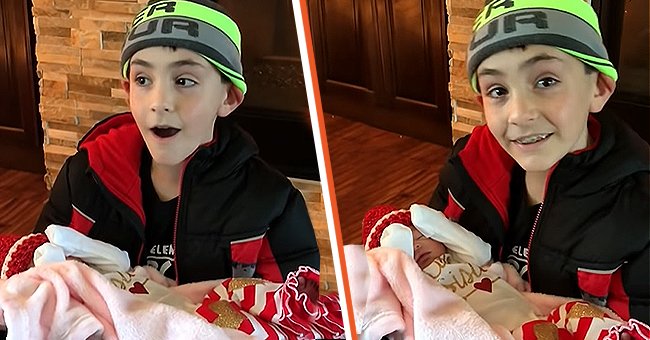 youtube.com/Love What Matters
10-Year-Old Is Surprised with His New Adopted Baby Sister under the Christmas Tree
A couple who have battled infertility for almost a decade finally found a way out of their misery and surprised their 10-year-old son most dramatically. See what they did.
Those who grew up with a sibling are well aware of how intense sibling rivalry can be. Whether competing for love and attention or attempting to outdo each other, brothers and sisters may be the most inconvenient, but that's not always the case.
A 10-year-old boy has lived most of his life alone without a sibling. He has witnessed the several failures and sadness his parents have gone through trying to expand their family, but his joy was boundless after Christmas came too early for him.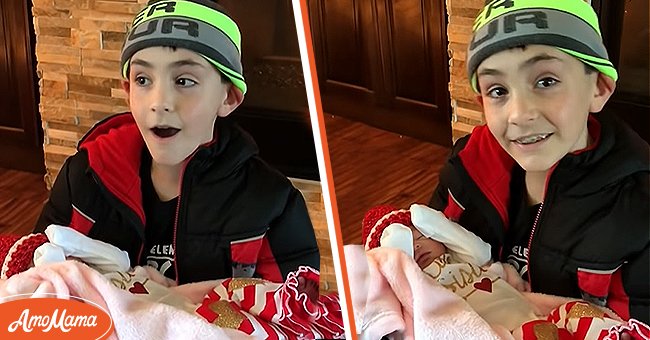 10-year-old boy who got surprised with a new sibling. | Photo: YouTube/Love What Matters
Stacey and Adam, like thousands of couples, got married with the hopes of having their house filled with their little ones. Sadly, things didn't go as planned, and after starting their family more than a decade ago, they faced the biggest challenge of their lives.
Stacy experienced five miscarriages at different times. Even though the couple tried IVF twice, they were unable to conceive. That's when they resolved to let go and trust God with everything.
Their only child, Owynn, had long dreamed of a sibling and even added it as part of his Christmas wish list. Seeing how deeply Owynn wanted a sibling, Stacey and Adam talked with him about how God has plans that could differ from ours.
The couple then thought about using foster care, but they realized that would complicate matters after a while. The kids would later return to their families, breaking their hearts. In their narration of the story, they wrote:
"In June[...]we were introduced to an amazing young woman, Kendra, who wanted to place her baby for adoption. We knew it was a one in a million chance she would pick us[...]"
Thankfully, Kendra chose the couple to parent her baby. However, they had kept the whole situation from their 10-year-old son because they knew the chances of the birth mom changing her mind were high.
After getting things sorted, the couple devised the smartest way to share the good news with their eager son. They wrapped their new daughter in warm baby clothes and placed her under the Christmas tree.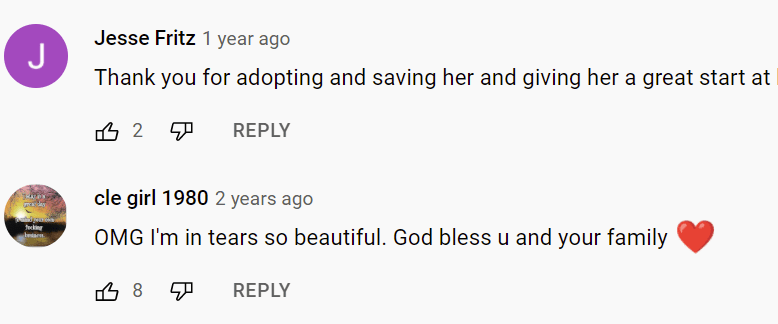 Users' comments on video of 10-year-old boy who got surprised with a new sibling. | Photo: YouTube/Love What Matters
Stacey instructed her son to read the words "Little Sister" on the infant's shirt, and Owynn was speechless, his emotions overwhelming him. His mother then asked whether he wanted to hold his infant sister, and he immediately said yes.
Stacey had to explain the scenario to her 10-year-old with care. She knew seeing his infant sister would overwhelm him, so she patiently and carefully explained the situation to him. Thankfully, Owynn was able to understand everything.
Please fill in your e-mail so we can share with you our top stories!