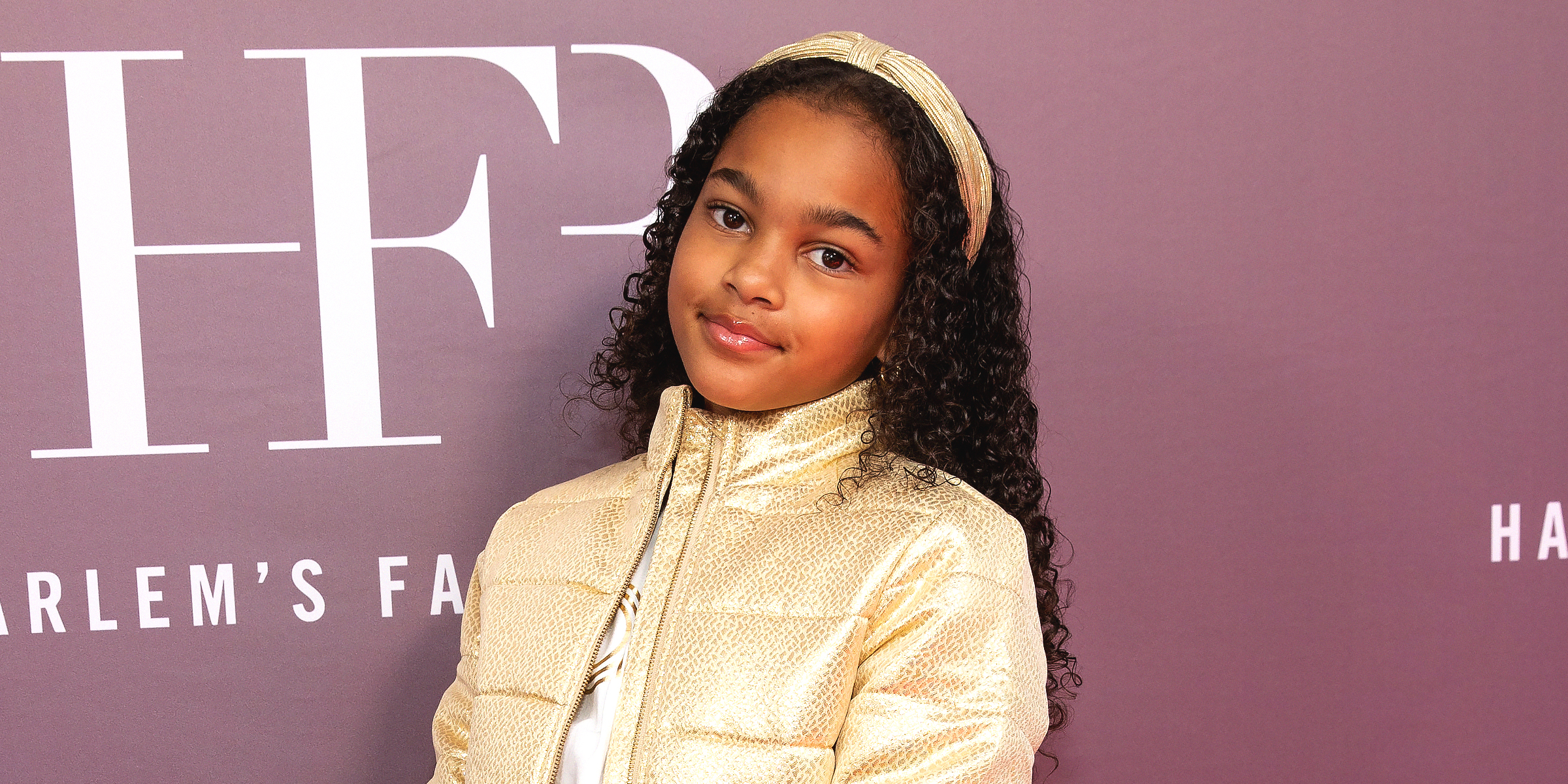 Shai Moss | Source: Getty images
Shai Moss Is Bow Wow's Daughter with Joie Chavis and Makes Popular TikTok Videos
Bow Wow's daughter, Shai Moss, can dance! The 11-year-old and her mother, Joie Chavis, once showcased their moves on a TikTok video, which Chavis then uploaded on her Instagram.
Bow Wow and Joie Chavis dated on and off between 2010 and 2017. They welcomed their baby girl, Shai Moss, in 2011.
Despite their relationship not working out, Shai remains close to her parents and often does fun stuff with her mother. The duo once showcased their moves in a video as they danced along to T-Pain's song, hitting all the beats.
They both donned sweatsuits and lightened the Monday mood for their fans. The mother-daughter dancing duo looked cute and had fans gushing over them in the comment section. And yet, dancing is only one of Shai's many talents.
Shai Has Her Own Instagram With Lots of Fans
While she is partially famous due to her father's celebrity status, Shai has also taken after her model and social media influencer mother and has been gaining popularity online.
However, different reports from TMZ claim that Bow Wow is not concerned because he knows the relationship will not last.
Her Instagram account, which her mother manages, has 513k followers as of this writing. She often posts pictures of her beauty routines and modelling photos and also uses the platform to keep her followers updated on her life.
Away from her Instagram fame, she used to post regularly on her TikTok, but she has since changed her account to private. She aspires to be an actress and is signed with A3 Artist Theatrical Agency.
Shai Enjoys Living the Celebrity Life
Bow Wow's daughter, Shai Moss, inherited her father's artistic genes and likes being in the spotlight. The 11-year-old is already meeting and interviewing celebrities at red-carpet events. At times, she accompanies her father to high-profile events.
For instance, in 2021, when Shai and her father attended the "Fast & Furious 9" premiere, in which Vin Diesel starred, she shared a photo of how the father-daughter duo rocked the red carpet. In October 2011, Shai shared pictures of her cute outfit after attending the "LOL Surprise" premiere.
Shai's Birthday Is Always A Celebration
In 2022, Bow Wow threw his daughter Shai Moss a big party to celebrate her 11th birthday. The rapper shared key moments of the party in a four-minute video posted on his YouTube channel.
Everyone had a good time with their family and friends jamming to songs while enjoying different activities—the birthday girl dressed in a cute floral dress, later adding a printed T-shirt.
Shai's 11th birthday celebration wasn't anything less than her 10th. Her 10th birthday had a pink color theme and was full of classy vibes.
Shai's Parents Split but She Has a Good Relationship with Both
Shai's parents seem to have a special bond with her; despite their busy schedules, they spend quality time with her. Even though Shai's parents broke up, she has a good relationship with them.
In one of her Instagram posts, she wished her mother a happy birthday and referred to her as her best friend. Shai is daddy's girl, and at times, she accompanies her father to his shows, and they perform together.
Shai's father likes to celebrate his daughter's milestones. In 2022, Bow Wow, whose real name is Shad Gregory Moss, shared an adorable photo of him and his daughter Shai celebrating her graduation from fifth grade. Besides that, the 35-year-old rapper and actor was excited about the experiences his daughter would get from middle school.
Her Mom Seems To Have Another Boyfriend
When photos of Diddy and Chavis kissing on a yacht surfaced a couple of years ago, fans wondered whether Bow Wow was concerned about his daughter's mother dating Diddy.
However, the "Let Me Hold You" rapper opened up in an interview and stated that he had no issue with who his ex-girlfriend dated, as they were all adults and were entitled to their choices.
The father of two also disclosed that he'd had a long conversation with Diddy, and the two were "cool." However, different reports from TMZ indicated that Bow Wow was not concerned because he knew the relationship will not last.
It seems like Diddy's and Chavis relationship was short-lived. She has since moved on and is dating another man. In February, she shared a photo of her new beau as the celebrated Valentine's day.
Please fill in your e-mail so we can share with you our top stories!