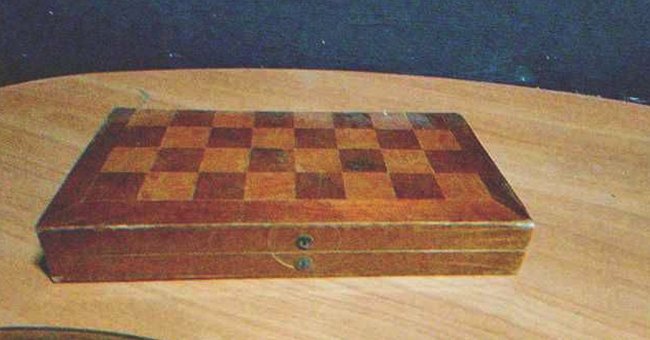 Shutterstock
Girl Who Refused to Play Chess with Sick Dad Opens Chess Set He Gifted Only after His Death — Story of the Day
A girl is embarrassed by her sick father and refuses to play chess with him. However, after his death, when she opens the chess set he'd given her, she is filled with regret.
Lacey Stewart missed her father. One month ago, her parents decided to part ways, and Lacey's mother, Linda, was awarded custody. There were moments when Lacey wanted to spend the whole day with her father, Dylan, but he worked in San Francisco, California, which was at least an 8-hour ride from her mother's house.
Dylan visited Lacey on weekends and sometimes during a weekday when he'd be off from work, but their meetings wouldn't be any more than 2 to 3 hours. Dylan was a busy man, plus Linda didn't really fancy his frequent presence at her house.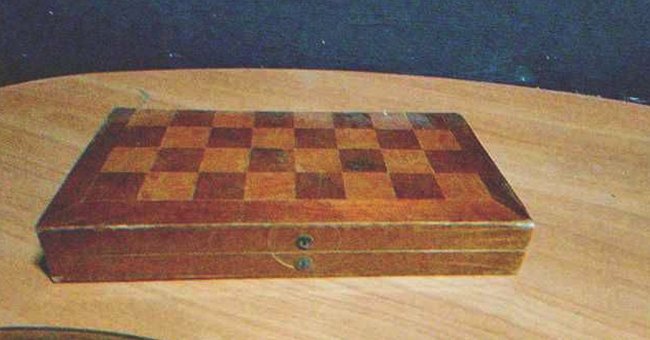 Dylan gifted Lacey with a wooden chess set | Photo: Shutterstock
To that end, Dylan started meeting Lacey at a small park not far from their home, where Lacey usually played with her friends. Dylan loved chess, and Lacey was no less in awe of the board game. "Checkmate, dad! You lost!" The girl would joyfully exclaim upon winning. "I won another game. Yay!"
"NAH! I DON'T THINK SO!" Dylan would tease her. "You know, since you're my daughter, I always let you win."
"Oh really? Then shall we play another game?" Lacey would grin. Dylan would gladly agree just to see his daughter smile. And he had indeed lost a few matches so that Lacey would be pleased. But sadly, these happy times did not last long.
When Stacey turned 10, Dylan was diagnosed with cancer. The doctor stated that his condition was deteriorating and that he would need to be admitted to the hospital for some tests.
Lacey's birthday was only two days away when Dylan received the devastating news. He couldn't attend her birthday party, but he sent her a gift that Lacey adored. It was a wooden chess set that had Lacey's name engraved on the inside of it.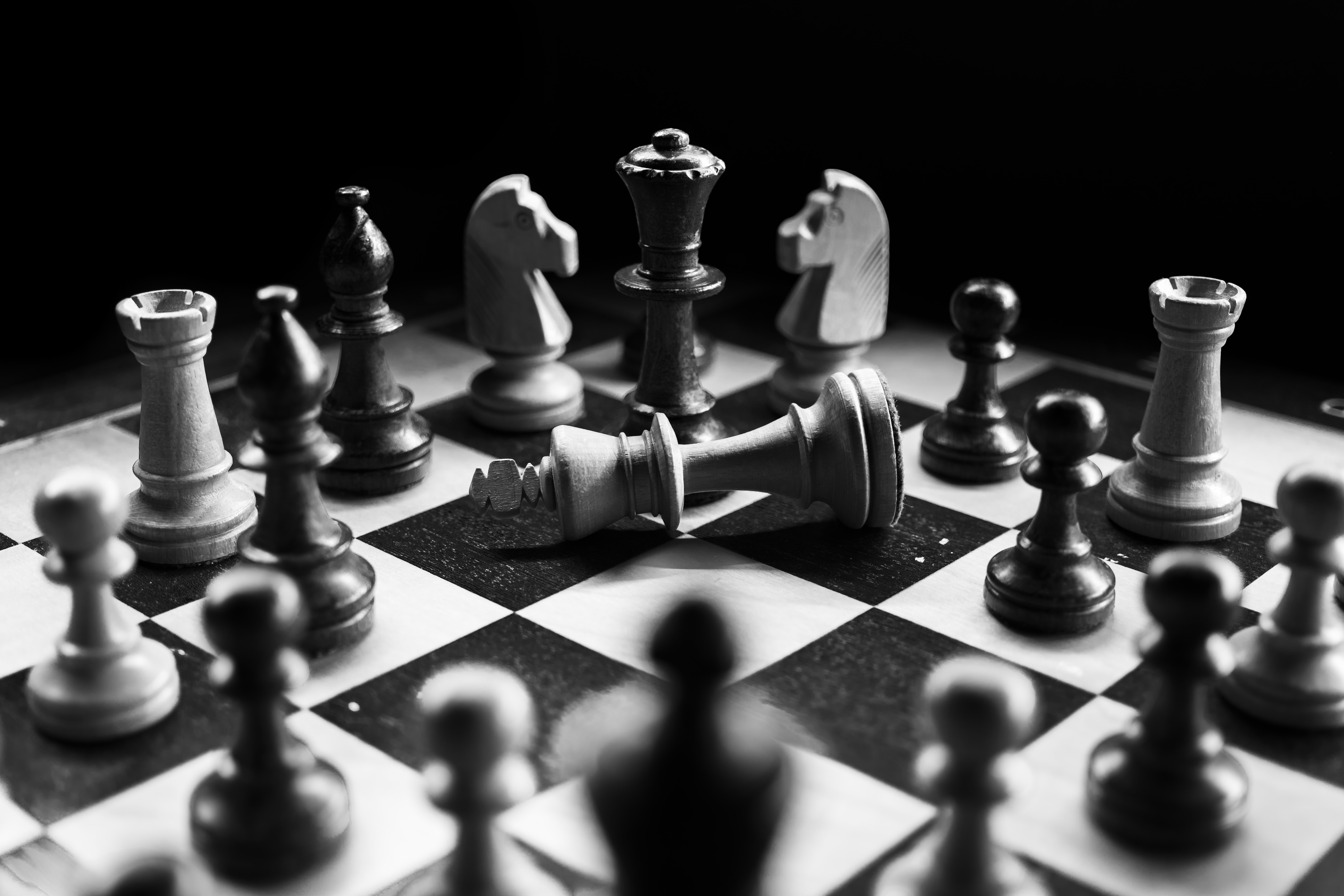 Both Dylan and Lacey loved chess | Photo: Unsplash
One day, after he was discharged from the hospital, Dylan called Lacey to meet him at the park. Lacey was overjoyed. "Mom! I'll be back in a while! I'm going to meet Dad!" The little girl chirped as she walked out of her house, holding a chess set.
However, it took her a long time to figure out that the slender figure sitting on their usual spot was her father. His skin appeared pale, and his eyes seemed to have lost their charm. The once energetic man with a wide grin on his face was reduced to a frail man with a faint smile that appeared to be as weak as his flimsy body.
"What happened to you, Dad? Why do you look so weak," she asked worriedly, approaching him.
"It's nothing serious, honey," Dylan lied. "I just overworked myself, so I was admitted to the hospital a few days back. Daddy is strong, don't worry!"
"Are you sure you're okay, dad? You don't look fine to me."
"Yes, honey, I am. So, are we going to play another game today?"
"Well, I would've said yes, dad, but I think we should do it another time," Lacey replied, looking around the park at other children who were staring at her and her father and then murmuring something.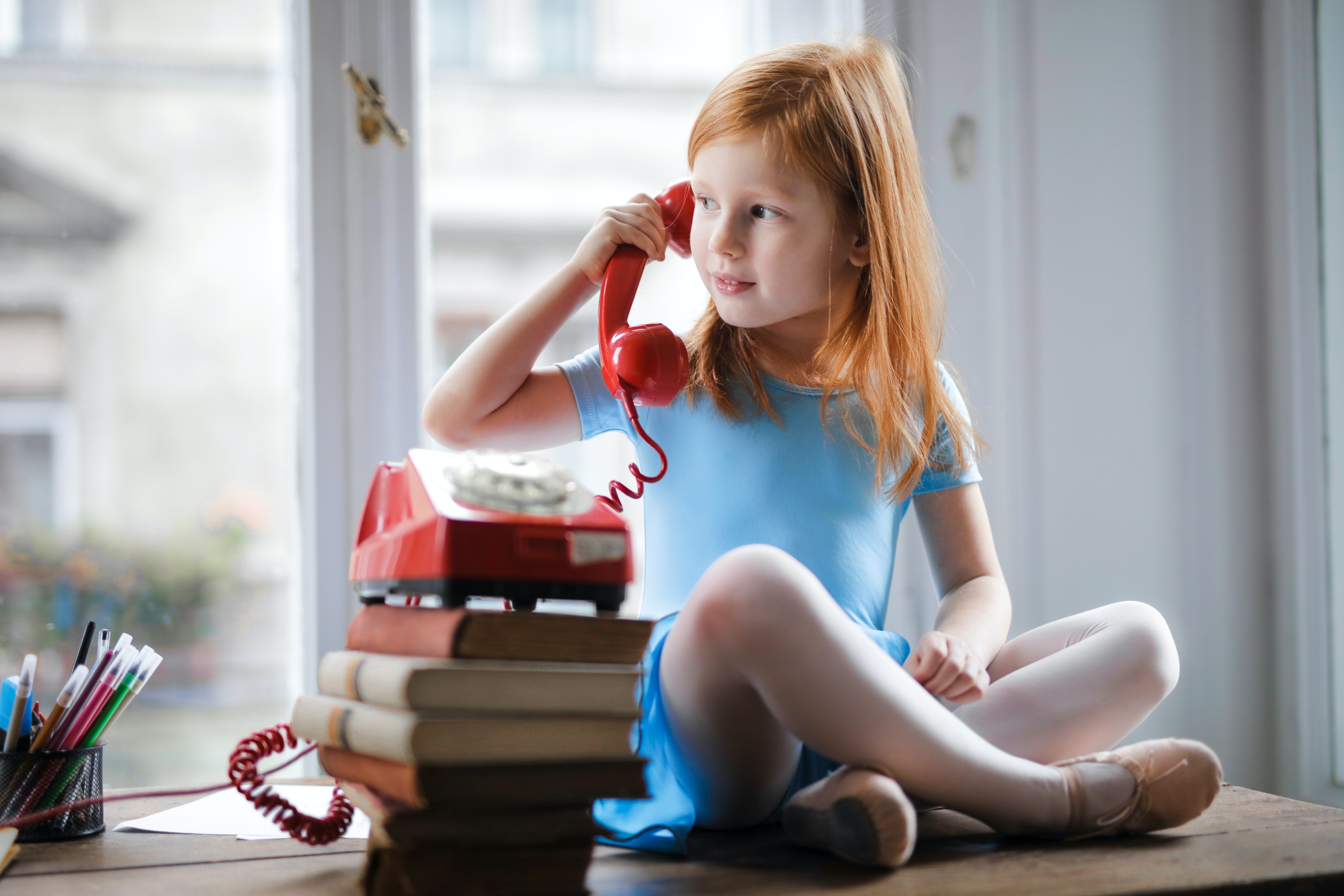 Lacey started avoiding her father | Photo: Pexels
"But didn't you bring that chess set so that we could play?"
"Oh, I didn't dad," Lacey lied. "Anyway, I'll see you later. Mom told me to come home early today," and ran away.
Dylan wondered why Lacey left so abruptly. Something was amiss.
The next day, he returned to the park to see Lacey and invite her for a chess game. But when he called her, she refused to see him, telling him she had an upcoming test at school. Dylan noticed a sudden shift in Lacey's tone that day as if she was avoiding him on purpose.
Does she not want to see me anymore? Did Linda tell her to do that? The man couldn't make up his mind. So he decided to put Lacey to the test.
He started visiting the park every day to see if she came to play there with her friends or not. To his surprise, she came to the park just a few minutes after he arrived, played with her friends, and then went home.
Dylan was fairly certain at this point that Linda had told their daughter to avoid him — at least that's what he believed until he overheard Lacey talking to her friends.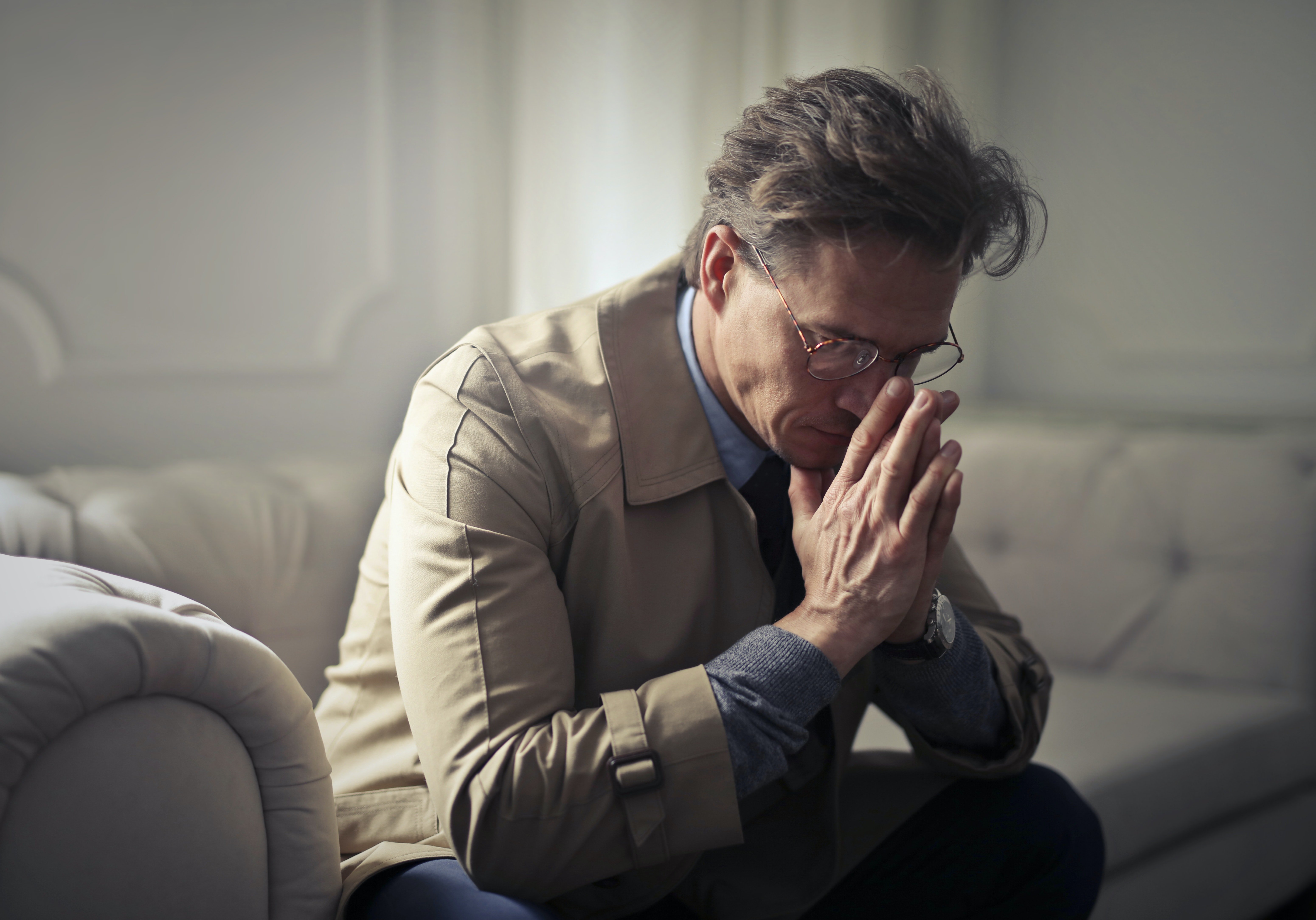 Dylan was in tears when he overheard Lacey talking to Hannah | Photo: Pexels
"Was that man you met that day your father, Lacey? Why did he look so scary?" Lacey's friend, Hannah, asked her one day as they were playing in the park.
Lacey shrugged. "Oh, dad doesn't always look like that. It was because he was sick that day."
"But why isn't he coming to see you anymore? Does your mom not like you meeting him?" Hannah asked curiously.
"No. It's just that he's extremely busy at work. I call him every day, but all he does is text me."
"Why don't you go meet him? Or maybe you could call him on weekends?" Hannah proposed.
"Umm…" Lacey paused for a moment. "I can, but he might not be able to come to see me. Anyway. I'm going home now. My mom's waiting for me."
Dylan couldn't hold back his tears when he discovered his daughter had lied about him. He walked away from the park, teary-eyed, resolving not to see Lacey again and hurt himself more.
Lacey, too, became preoccupied with her life and began avoiding her father out of fear that her friends would judge her if they saw her with him. But a few days later, the girl regretted her decision when she learned that Dylan had passed away.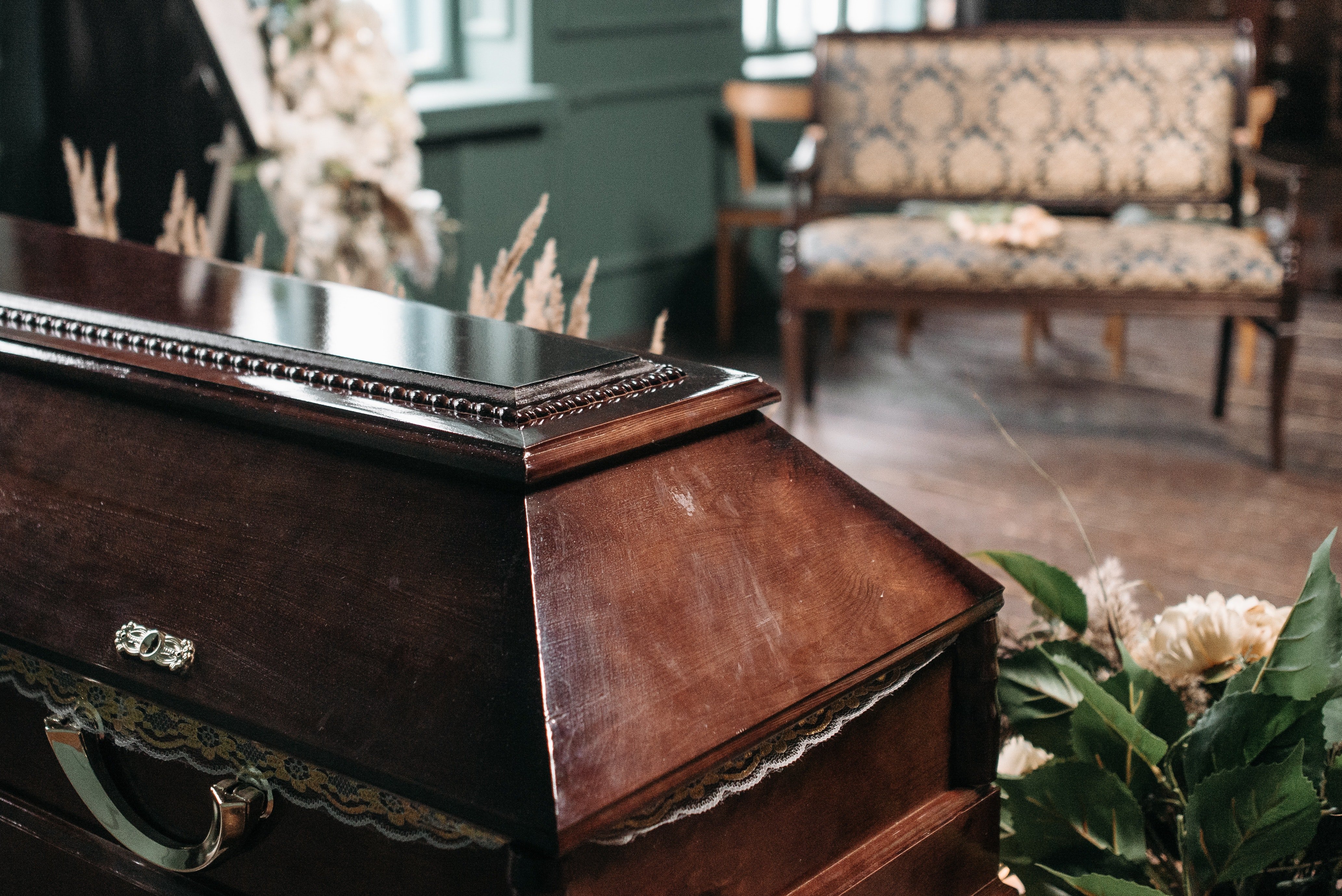 Dylan passed away | Photo: Pexels
Lacey sobbed bitterly at her father's funeral, clutching the chess set he'd given her, ashamed of herself for avoiding her father. That trauma stayed with her even as she grew up and moved to another city for college.
She tossed the chess set her father had given her in the storeroom, lamenting how happy she'd been with him until she discovered he was ill and began avoiding him because she was ashamed of him.
Several years went by. Lacey graduated magna cum laude from New York University and began working at a prestigious firm in the city. One day, she was cleaning her old apartment when she found the chess set. Her childhood flashed before her eyes, where she'd been a little girl, looking forward to seeing her father and playing chess with him.
She slowly opened the wooden box, moving her hand swiftly over the beautiful pieces that lay inside it and then on her beautifully engraved name. But just then, she felt a sudden bulge under the pieces. She removed all of them out of curiosity and noticed the layer beneath them moved, which upon removal, revealed a letter written in cursive handwriting. Lacey recognized her father's handwriting.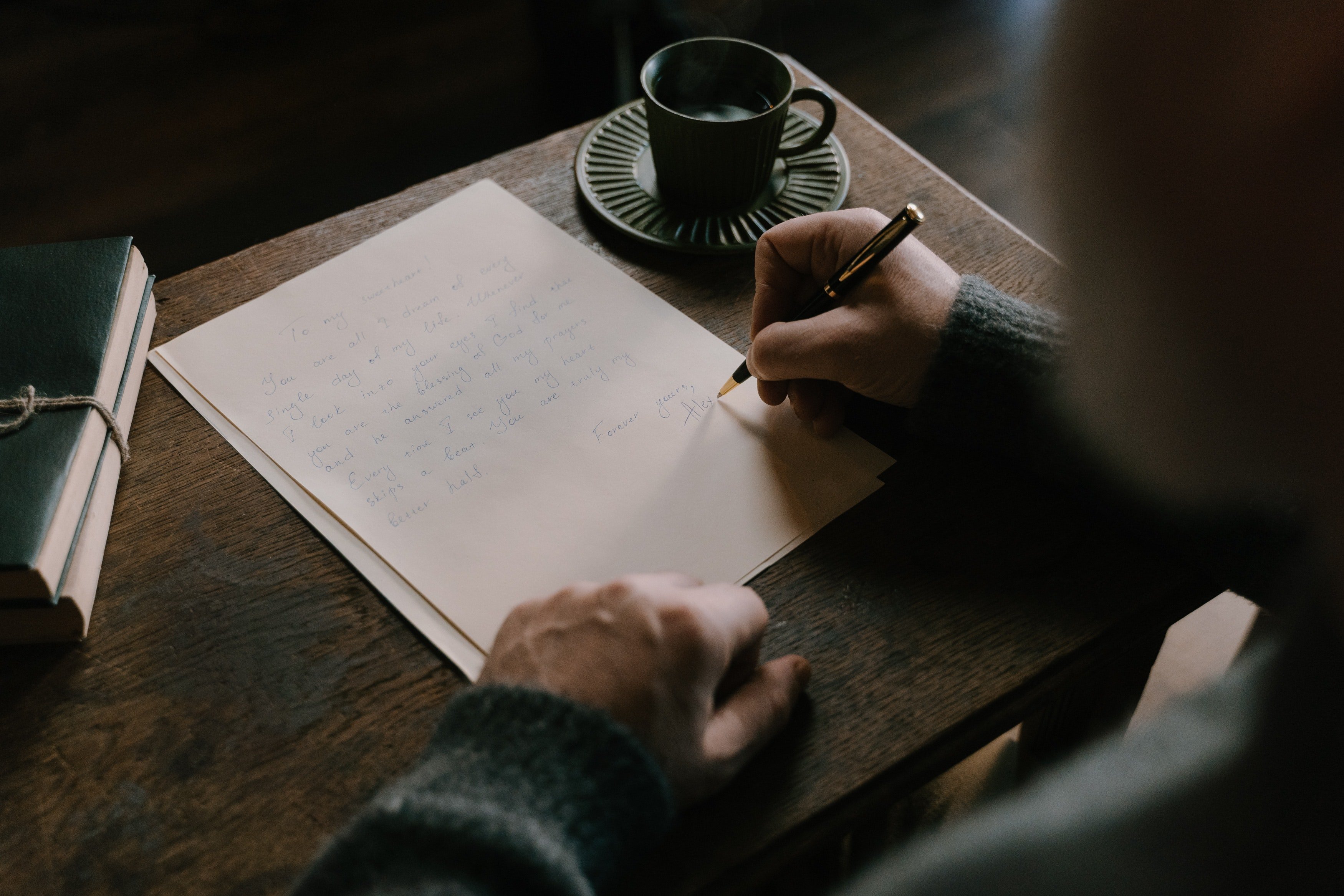 Lacey found a letter inside the chess box | Photo: Pexels
Dear Lacey,
I'm so sorry, honey, I couldn't make it to your birthday party. I really wanted to see you, but unfortunately, my health is not keeping me well. Just a few days back, I learned I was suffering from cancer.
Doctors said I was nearing the end of my life and could die at any time. I was devastated when I got the news. I wanted you to know about it. But I'll be honest here, more than death I feared how I would break this news to my 10-year-old daughter. I decided to write a letter to you because I didn't have the strength to face you.
This might be the last present you'll be receiving from me. Don't ask me why. It's just that I have a sneaking suspicion I won't be able to see you for long. I wanted this gift to be special to you, so I got it customized by one of my friends. Did you check your name engraved inside? I hope you like it, honey!
Also, please don't tell your mother about all this. I know we're separated, but she still cares for me. Love is not something that can be broken in a few years or months or by a mere sheet of paper, honey. I hope you do well in life even when I'm not there. With love, Dad."
Lacey couldn't control her tears as she finished reading the letter. I'm so sorry I did that to you! I never opened the box and wanted to cut you off from my life! I was a fool!
One year later, Lacey quit her full-time job and decided to pursue her career as a professional chess player. She underwent a whole year of training and is now representing her state at national competitions. Every game she's played so far has been with the figures Dylan gave her for her birthday. However, she has not yet recovered from the fact that she ignored her father when he needed her the most.
She spends several hours each time she visits her father's grave, talking to him and apologizing to him. She dreams of the day when she will be able to move on with her life.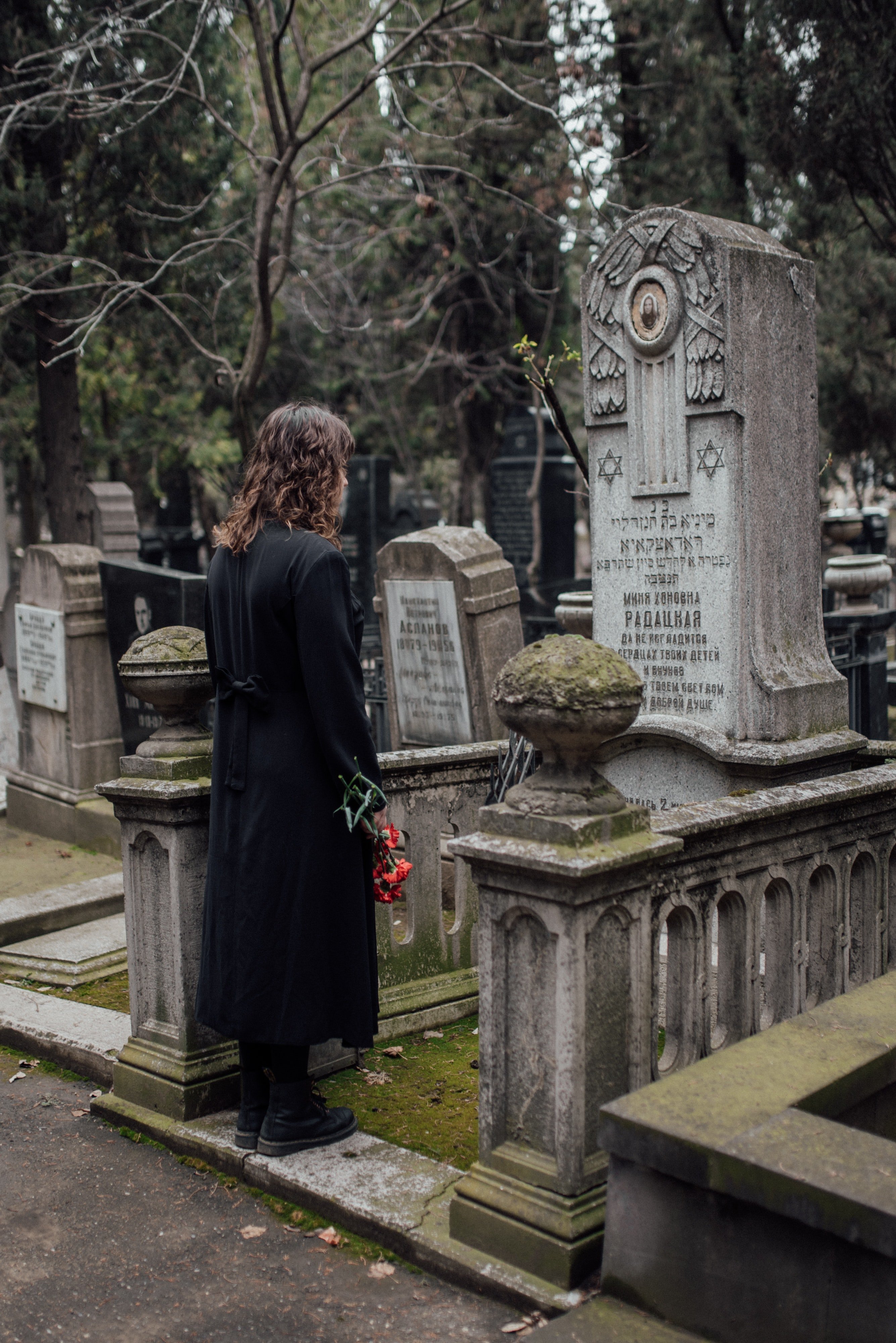 Lacey regrets ignoring Dylan because of his illness | Photo: Pexels
What can we learn from this story?
Stay by your parents' side just as they've always stayed by yours. Lacey was embarrassed about her father's illness and started avoiding him. She shouldn't have done that.
Nothing is more hurtful than being hurt by someone you love. Dylan's heart sank when he realized his daughter was avoiding him on purpose.
If you enjoyed this story, you might like this one about an old woman who doesn't sleep for days, sewing a blanket for a blind man who's a carbon copy of her late son.
This account is inspired by our reader's story and written by a professional writer. Any resemblance to actual names or locations is purely coincidental. All images are for illustration purposes only. Share your story with us; maybe it will change someone's life. If you would like to share your story, please send it to info@amomama.com.
Please fill in your e-mail so we can share with you our top stories!