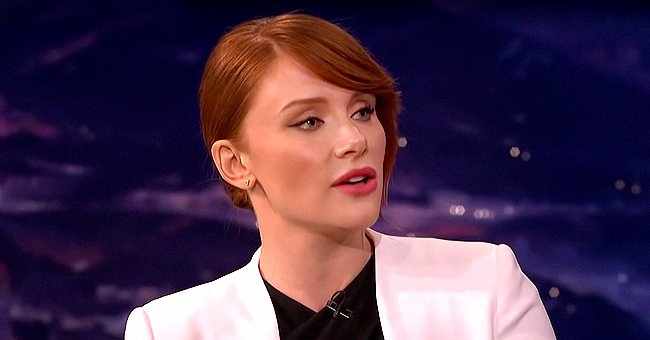 YouTube/TeamCoco
Ron Howard's Daughter Used to Hide Her Last Name & Joked That Her Middle Name Is 'Disgusting'
Bryce Dallas Howard is the daughter of the famous director Ron Howard, but she needed some time to embrace her last name, so she hid it from others.
It is common for successful people's children to feel overwhelmed by their parents' accomplishments and as if they live in their shadows. Actress and director Bryce Dallas Howard, the daughter of actor and filmmaker Ron Howard, knows it firsthand.
Bryce was so doubtful about letting the world know she was Ron's daughter that she hid her last name. Read on and see how she learned to embrace it.
ROAD TO SELF-ESTEEM
Born in Los Angeles in March 1981, Bryce was born to be in showbiz. However, she wanted people to notice that she could pave her way without her famous dad's help.
When she started studying at NYU, she wouldn't tell anybody her last name. The young actress hoped others wouldn't think that she was pursuing a career in the entertainment industry "because of whatever."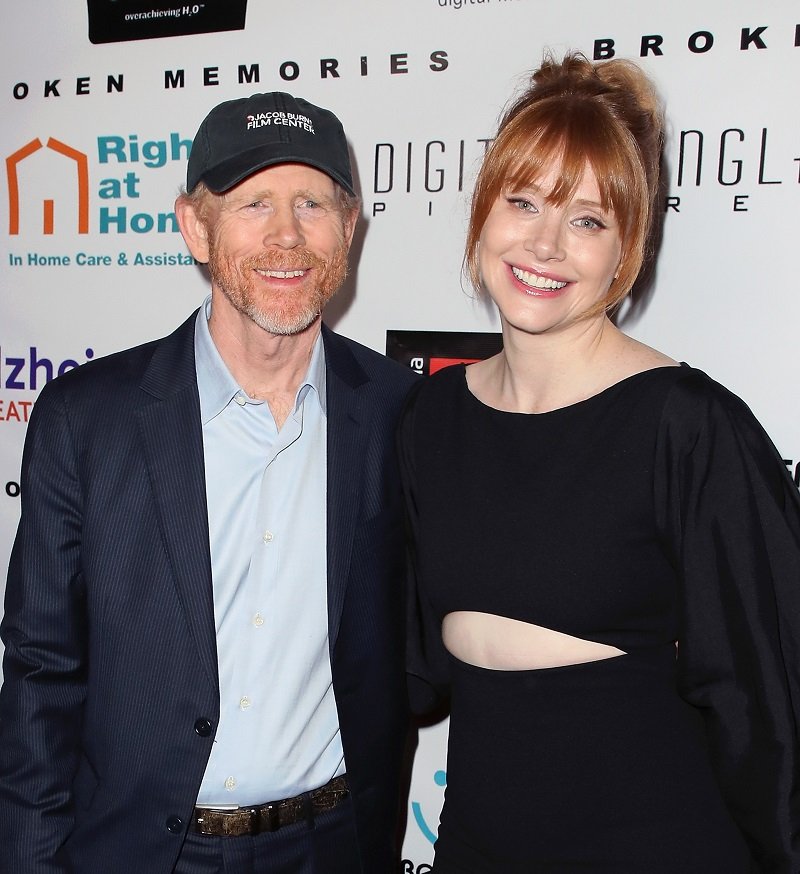 Ron Howard and daughter actress Bryce Dallas Howard on November 14, 2017 in Beverly Hills, California | Photo: Getty Images
Every time she had a play, she would ban Ron from seeing it because she was too afraid her classmates or the audience could recognize him. She was just Bryce Dallas for a while, but she joked that it sounded like a porn name.
Luckily, she realized that Ron and her mother, writer Cheryl Alley, were "exceptional people and stand-up parents" who supported her dreams to be an actress. Bryce added: (LA)**
"Many of my peers at NYU had parents who were really not supportive of them being artists […] which totally made sense because they were scared for them."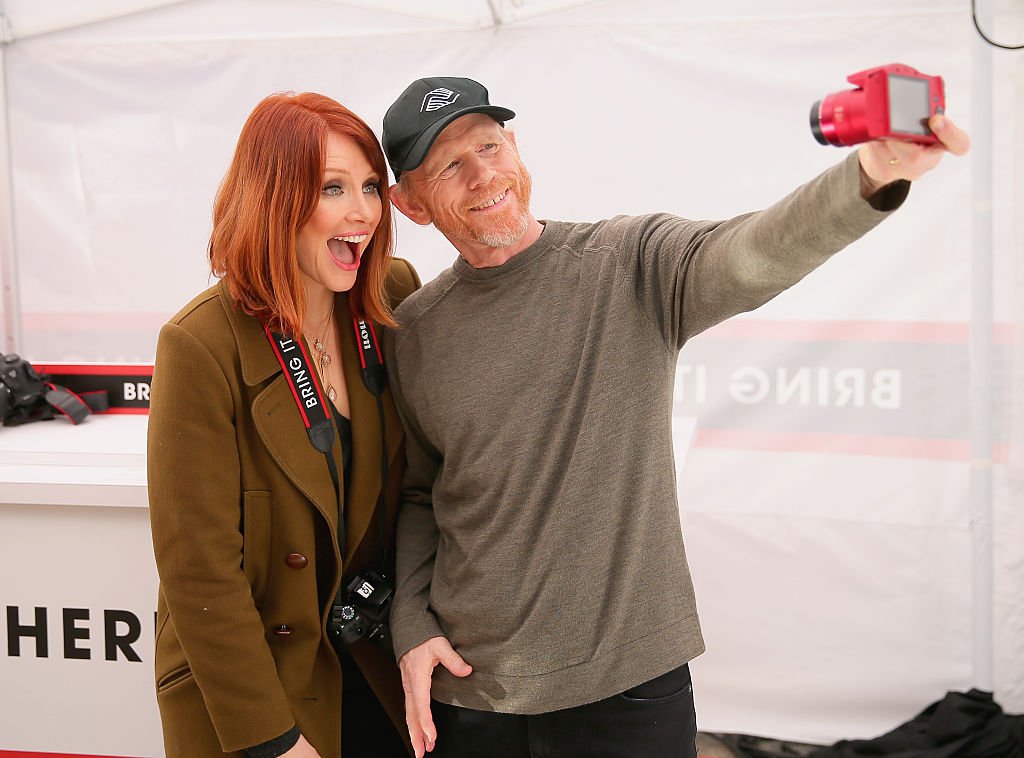 Bryce Dallas Howard and her dad, Ron Howard, on December 13, 2014 in Hollywood, California | Photo: Getty Images
Bryce, who directed her father in the 2019 documentary "Dads," credited Ron for helping her feel good about herself and build her self-esteem even though he didn't have good self-esteem.
She admitted that her father instilled in her that she was worthy of respect and feeling empowered. Now, Bryce is a promising filmmaker who has already directed an episode of Disney's "The Mandalorian."
Since then, Ron knew his daughter would work behind the scenes calling the shots.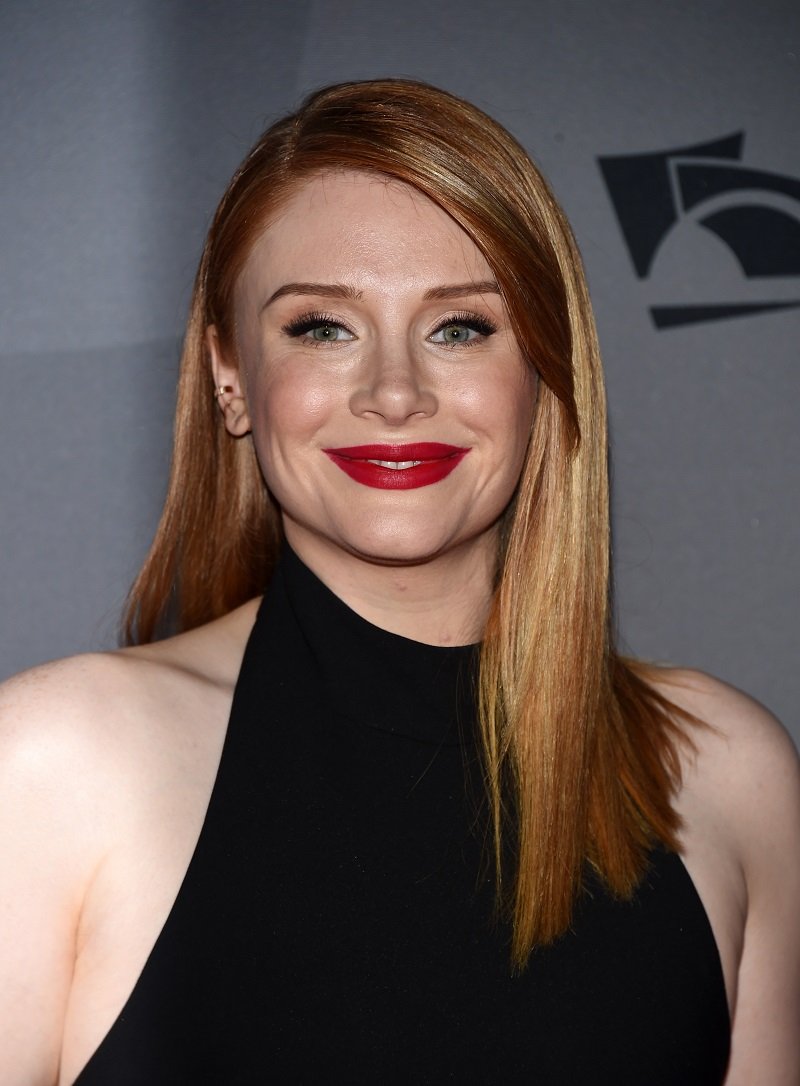 Bryce Dallas Howard on September 29, 2015 in Los Angeles, California | Photo: Getty Images
TOO SIMILAR TO JESSICA CHASTAIN
Judging by Bryce's words, Ron is a doting dad. Still, he couldn't help but confuse Jessica Chastain with his daughter, and he has not been the only one.
Chastain once confessed that Bryce was the actress she often got confused with. One day, she was at the Apple store with a friend, and Ron was there. After a few minutes, Ron turned to someone and said, "I think I just saw Bryce."
Even Chastain herself got confused! Before making it big in showbiz, she saw a picture of Bryce in a magazine and asked, "What am I doing in this magazine?"
Chastain and Bryce worked together in 2011's "The Help." After meeting, they stood next to each other in front of the mirror to identify their similarities and differences. Chastain described Bryce as "fabulous," so it is a compliment to be confused with her.
A FUN DAD
Bryce has also been candid about Ron's fun as a father, although she doesn't always agree with his sense of humor.
Before Ron and his wife started having children, they came up with the rule that the middle name of their kids would be the place where they were conceived. Bryce said:
"For me, it was a city. For my [twin sisters Jocelyn and Paige], it was a hotel [Carlyle]. My brother, his middle name was Cross after […] our road where our house was."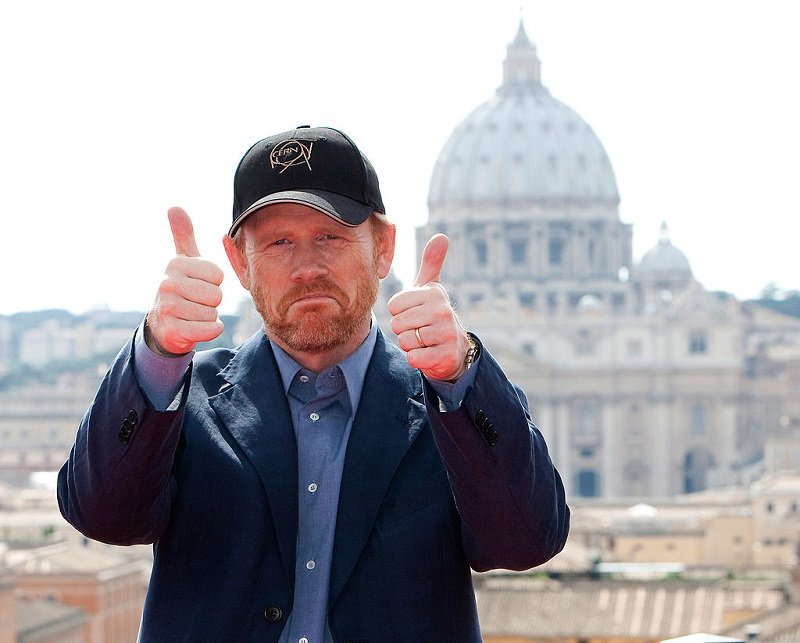 Ron Howard on May 3, 2009 in Rome, Italy | Photo: Getty Images
While some might think that it was a clever and fun way of naming their children, Bryce admitted it was "so disgusting," mainly because Ron would joke that he didn't want his only son's middle name to be "back of the Volvo."
Ron has also shared some details about Bryce's childhood. He told Kelly Clarkson that Bryce loved to be in sets and was very helpful.
When she was around 12, she was so efficient as a young production assistant that she even received a walkie-talkie to communicate with other production assistants.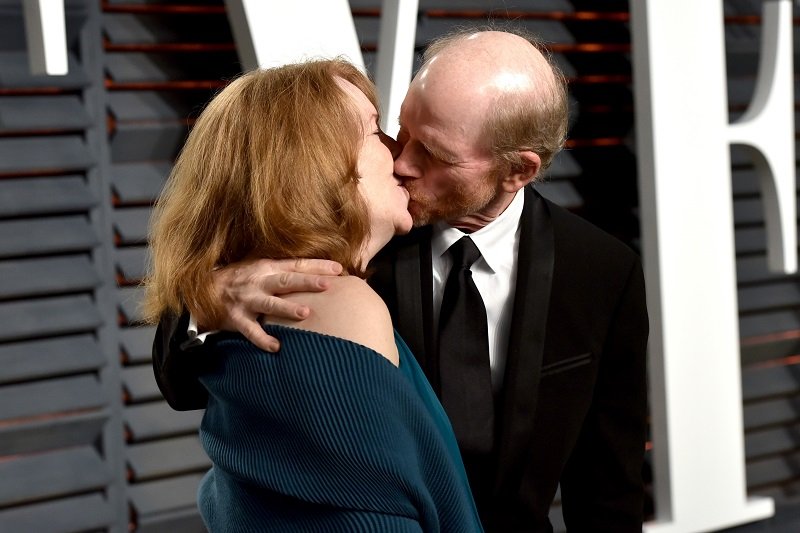 Ron Howard and wife Cheryl Howard on February 26, 2017 in Beverly Hills, California | Photo: Getty Images
Her first day with the walkie-talkie went great, but she lost it the second day after ordering the extras' holding area to be moved from one side of the building over to another so that they could cover from the sun.
Ron said that while her thinking made total sense, having a 12-year-old girl taking over the production was "not cool." Since then, Ron knew his daughter would work behind the scenes calling the shots.
Man, if you can be a good dad, that's a blessing that you can pass on that's beyond words.
A VERY PRESENT DAD
Even though Ron has been working in the entertainment industry since the late 1950s, he was a "very present" father for Bryce and her siblings.
He and his wife studied their life situation and figured out that they needed to take the family wherever Ron was present. They would enroll them in local schools or even homeschool them to be together.
Bryce admitted to feeling privileged to have a "great dad." In response, Ron credited his father, late actor Rance Howard. One of the director's biggest lessons from his dad was that showing up was more important than words. He added:
"[Rance] was great. I don't think I was. Man, if you can be a good dad, that's a blessing that you can pass on that's beyond words. He really delivered."
Ron also shared his greatest parenting advice: set a good example for your children as deeds show what is really important in one's life.
Nowadays, Ron is still active in the entertainment industry. After working in "Arrested Development" for almost two decades, he is expected to produce and direct a few projects, including "Seveneves," "The Fixer," and "The Girl Before."
In Bryce's case, she will reprise Claire Dearing in "Jurassic World: Dominion" and direct and produce "Flight of the Navigator." What a talented family!
Please fill in your e-mail so we can share with you our top stories!