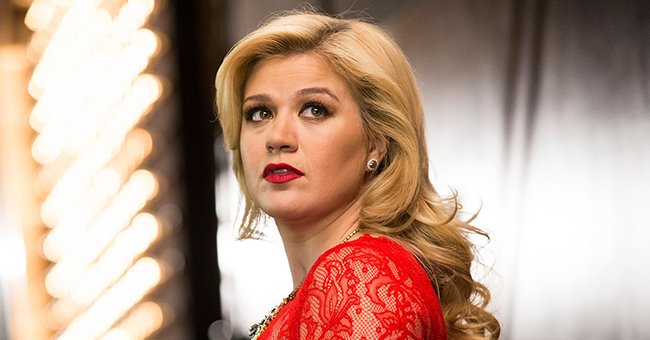 Getty Images
Kelly Clarkson's $5.4M Home She Bought after Split from Ex Who Allegedly Used Her for Money
Renowned singer Kelly Clarkson continues to shine in the Hollywood limelight and earn millions. She recently moved into a new home after splitting from her ex, who allegedly used her for money. Here's a look at her beautiful estate worth $5.4 million.
Singer Kelly Clarkson won the hearts of many after winning the first-ever "American Idol" in 2002. She claimed a million-dollar price and scored are deal from RCA, one of the renowned recording companies in Hollywood.
Ever since she was young, Clarkson has been passionate about singing. Born on April 24, 1982, the brilliant singer in Fort Worth, Texas, was a Burleson High School choir member.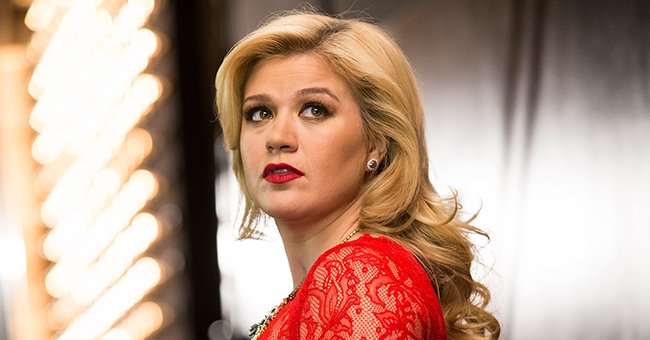 Kelly Clarkson poses for a picture for Kelly Clarkson's Cautionary Christmas Music Tale in December 2013. | Photo: Getty Images
Clarkson, then 18, moved to Los Angeles after graduating high school in 2000 to pursue a singing career. She appeared on television a few times while supporting herself with odd jobs.
Eventually, the young singer's desire to set foot in the music industry paid off. She became a female vocalist to the late songwriter Gerry Goffin, whose former wife was renowned singer Carole King.
After a few challenging moments in her life and winning the prestigious singing competition, Clarkson, now 39, has successfully cemented her place in the entertainment industry.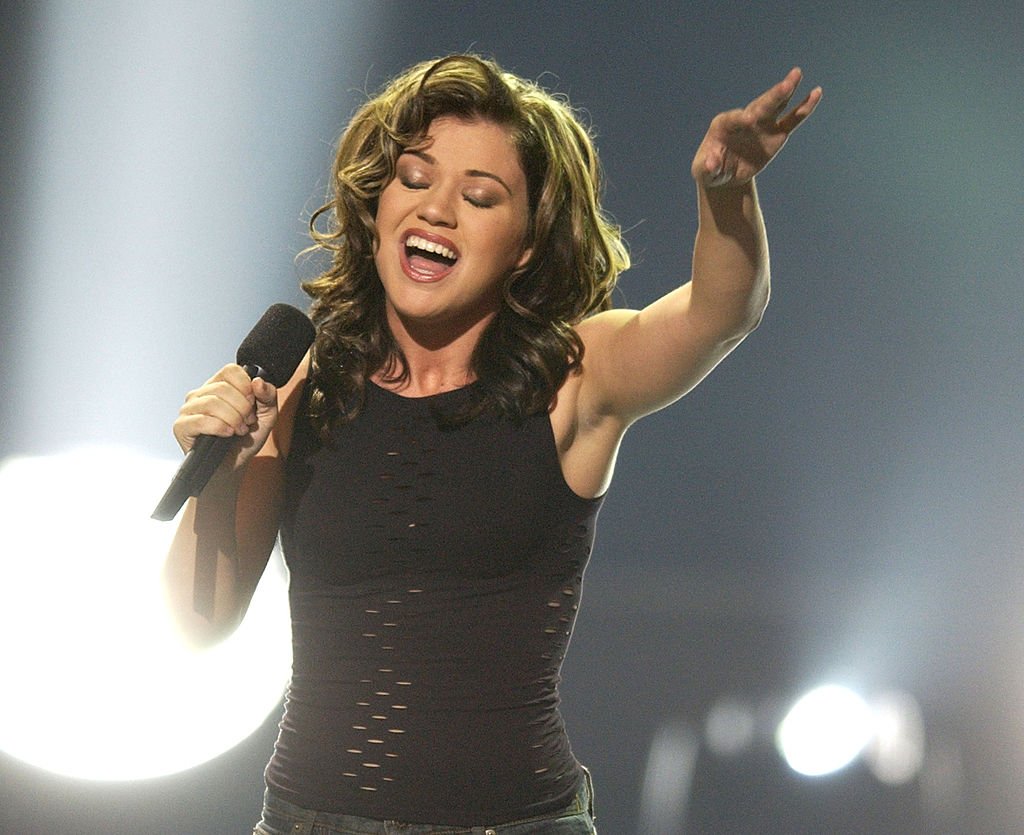 Kelly Clarkson performs onstage during the Season 1 fianle of the "American Idol" in 2002 at Hollywood, California, United States. | Photo: Getty Images
Clarkson remains one of the most timeless entertainers in the industry. Under her singing credits are smashing hit songs "Breakaway," "Miss Independent," and "Since U Been Gone."
The two-time Grammy winner is also famous for other songs such as "My Life Would Suck Without You," Mr. Know It All," "Stronger (What Doesn't Kill You)," and "Heartbeat Song."
In 2018, she joined Adam Levine, Alicia Keys, and Blake Shelton as coaches for the singing competition "The Voice." The former idol debuted her variety program "The Kelly Clarkson Show."
INSIDE HER MARRIAGE & MESSY DIVORCE
At the height of her fame, Clarkson wed Brandon Blackstock in 2013. However, they had a rocky union, which ultimately led the "Because of You" singer to part way from her husband. A source reportedly said about the pair's marriage:
"The marriage was really, really awful at the end...Kelly felt that she could no longer trust Brandon."
After seven years of marriage, Clarkson reportedly filed for divorce in 2020, citing irreconcilable differences. However, the couple's divorce was bitter and messy.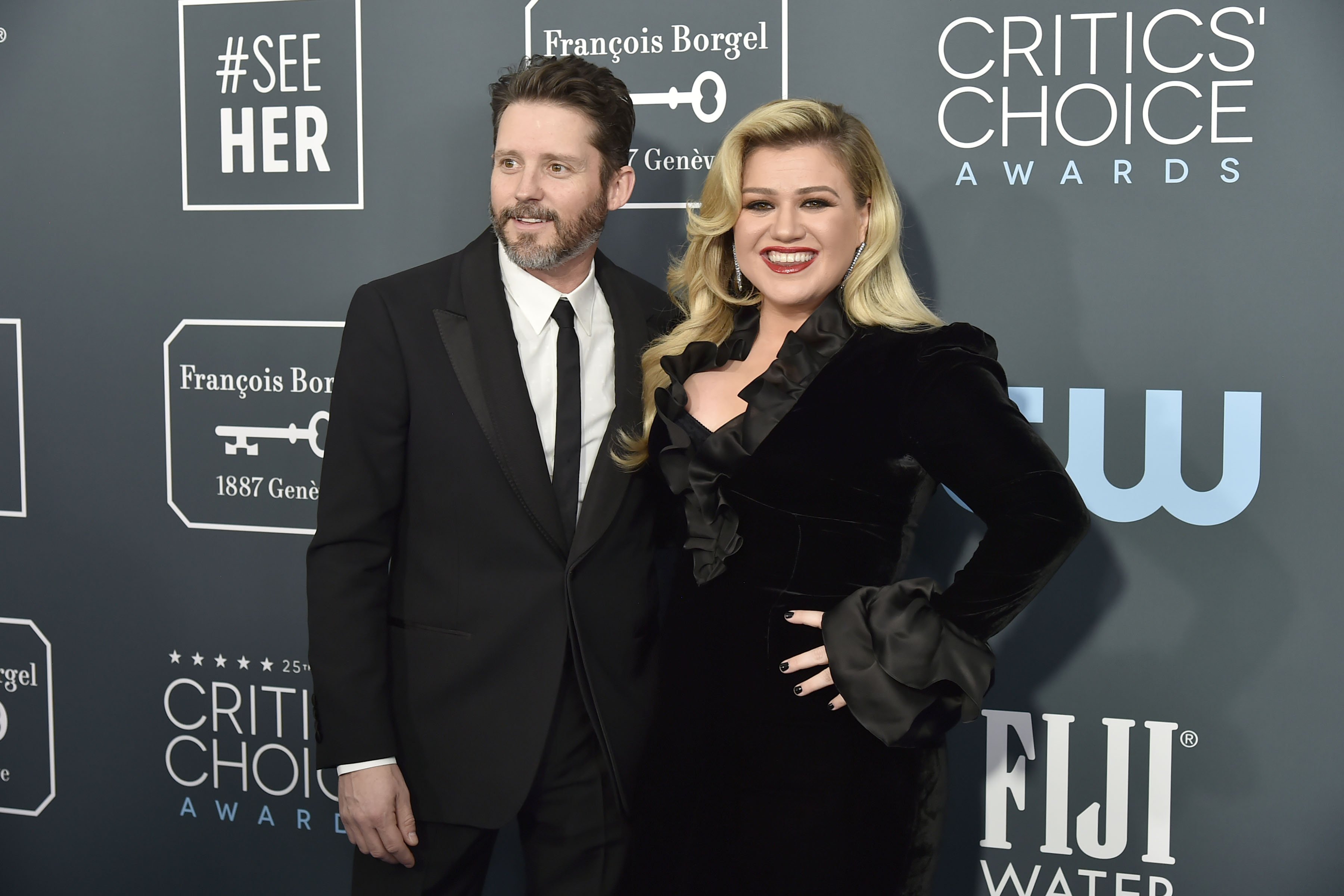 Brandon Blackstock and Kelly Clarkson attend the 25th Annual Critics' Choice Awards at Barker Hangar on January 12, 2020 in Santa Monica, California. | Photo: Getty Images
According to the court documents TMZ obtained recently, Clarkson will continue to pay Blackstock $150,000 in spousal support while the divorce proceedings are pending.
The judge reportedly found that the "Because of You" hitmaker would earn $1.5 million monthly while Blackstock has earned drastically less, at about $10,000 per month.
In addition to the spousal support, Clarkson will also pay $45,000 a month or so for child support. She will also cover 70% of their children's private school tuition and other related expenses.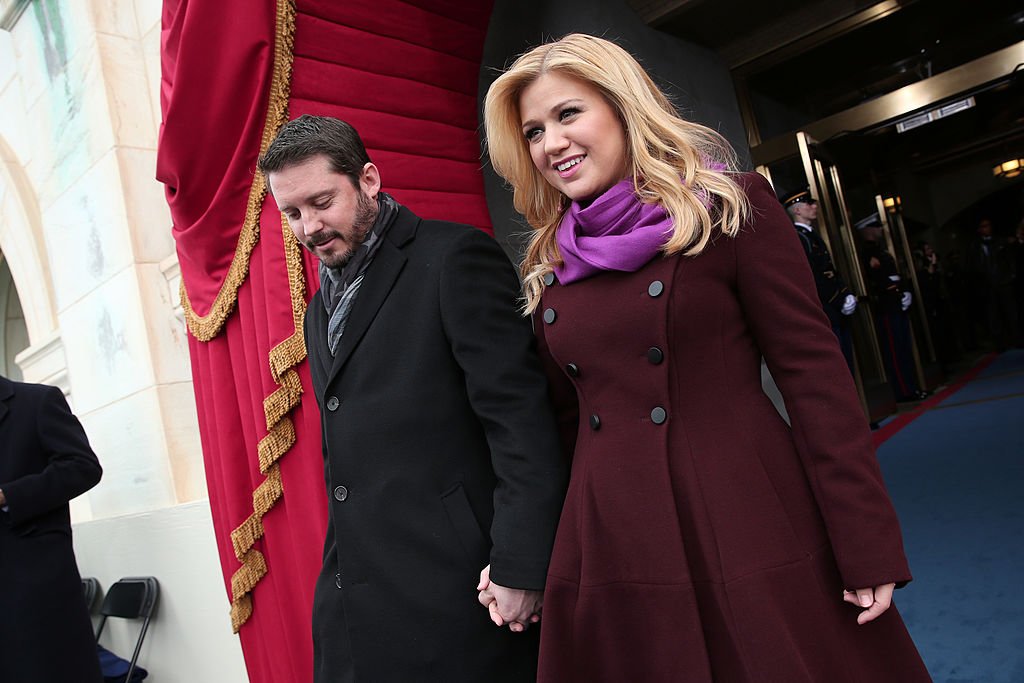 Kelly Clarkson and Brandon Blackstock arrive at the presidential inauguration of Barack Obama on the West Front of the U.S. Capitol January 21, 2013 in Washington, DC. | Photo: Getty Images
However, "Broken & Beautiful" hitmaker will not pay for the ranch she and her estranged husband bought in Montana. The documents from TMZ stated that paying the Montana ranch is Blackstock's responsibility.
The judge ordered the singer's estranged husband to pay the expenses since he lives on the property. The ranch reportedly costs about $81,000 a month, including taxes, mortgages, and insurance.
Clarkson previously described the ranch as a "financial burden." Besides settling the property, the "Already Gone" singer also fought to restore her maiden name legally.
EX-HUSBAND'S ALLEGED THIRST FOR HER MONEY
Clarkson and Blackstock's divorce reportedly stemmed from the latter's insecurities. A source claimed that Blackstock was envious of the pop star's success. The source said of Blackstock's attitude toward his estranged wife:
"Brandon was extremely jealous of it and made her know it."
The "Never Enough" singer has made a lot of money in her career, and her self-titled show brings in nearly $2 million per month. The music icon grew wary that Blackstock exploited her for money and lifestyle, according to the source.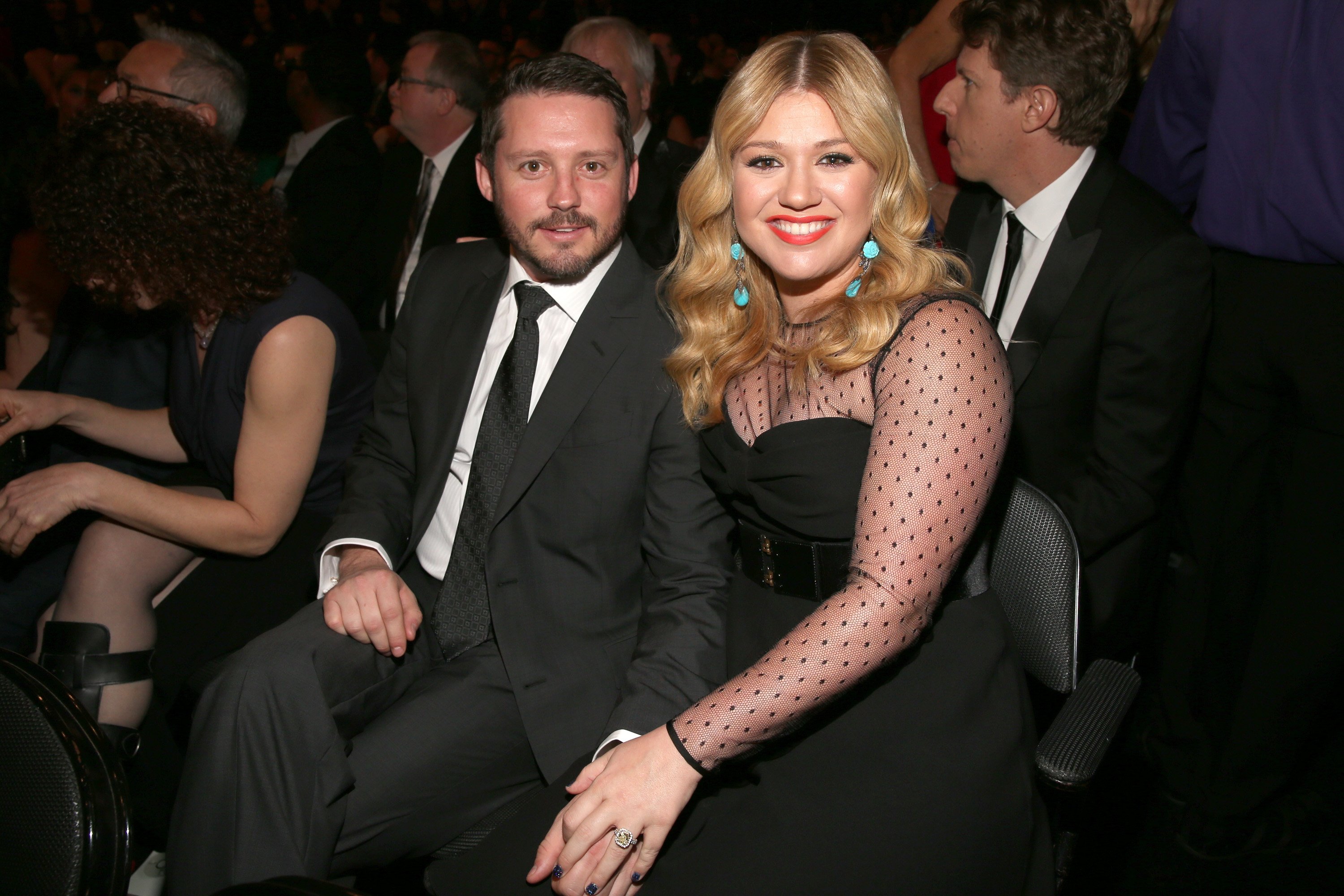 Kelly Clarkson and Brandon Blackstock attend the 55th Grammy Awards at Staples Center on February 10, 2013 in Los Angeles, California. | Photo: Getty Images
KELLY CLARKSON'S FRESH START & NEW HOME
Following the divorce from Blackstock, Clarkson has since made a fresh start with her daughter, River, and son, Remington. The mother of two recently took a step toward moving on.
After selling her $6.3 million mega-mansion in Tennessee, Clarkson purchased a Colonial-style residence worth $5.4 million in Toluca Lake, Los Angeles, California.
Fintech entrepreneur Douglas Merrill owned the property in 2018 for $4.9 million. The Toluca Lake property looked terrific for her and her family. Although it only has about 5,000 square feet, it has a one-acre lot and plenty of outdoor space.
It also boasts five bedrooms, seven bathrooms, and a one-story guesthouse. Other property highlights include a breakfast nook with a rotunda-style design and a fireplace in the master bedroom.
The talented singer-songwriter stated that relocating to another home was a big decision but a new adventure for her and her children.
It has a brick motor court in front, while its backyard features a swimming pool, spa, tennis court, guesthouse, and a gazebo.
WHO ARE KELLY CLARKSON'S KIDS?
Since filing for divorce, Clarkson has spent time with her children in Los Angeles. She and Blackstock share River and Remington, who they welcomed in 2014 and 2016, respectively.
She recently opened up about moving her family from Nashville to Los Angeles. The talented singer-songwriter stated that relocating to another home was a big decision but a new adventure for her and her children.
As the "Catch My Breath" singer relished her time with her children, the acclaimed singer praised the cute personalities of her children. She described River as bold and progressive while Remington has a sensitive soul.
The journey to motherhood has been quite an adventure for Clarkson. While being a parent can be overwhelming, she said it was an "awesome experience" that changed her life.
Along with the changes, the proud mom shared that she had done many things she never thought she would. As a single parent, her primary concern now is to provide a stable and loving environment for River and Remington.
The music superstar appears to be in no hurry to find a man. Since divorcing Blackstock, Clarkson said she could not imagine getting married again.
Please fill in your e-mail so we can share with you our top stories!