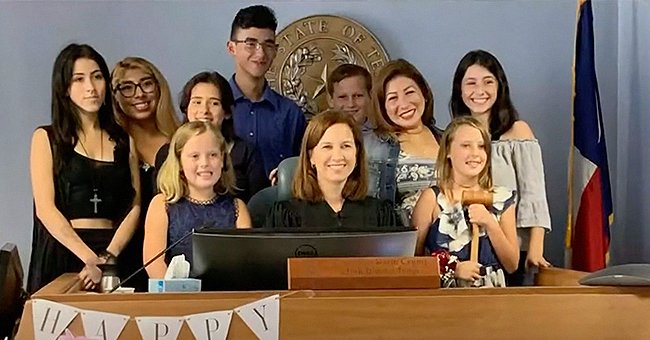 youtube.com/KVUE
Mom-Of-5 Who Lived Next to Single Dad-Of-3 Adopts His Kids after He Died of Cancer
A mother of five has recently been getting rave reviews from netizens for adopting the three children of her single neighbor following his death from cancer.
In a downtown Austin courtroom, three siblings were recently adopted by a woman they've known as a neighbor for years. It happened on a recent Friday and has since made rounds on the Internet.
Truly, seeing three siblings find a home with the same person is something to celebrate, and the woman who made this happen is none other than Jennifer Hidrogo.
For her, it is more than just welcoming the three kids, Dalton, 13, Emma, 11, and LilyRose, 9, into the family; it is about keeping her promise to a man who had come to mean a lot to her.
She met Glendon Wilson Booth Jr. in December 2016 when they both moved into the same apartment complex. According to Hidrogo, her family and Booth's had been the only ones in the apartment complex at the time, and that made it easy for them all to become friends.
She was awarded temporary custody of the children in early August 2018.
According to Hidrogo, she promised to take over responsibility for his three kids when she noticed him worrying about where the kids would go should he lose his battle against the malicious disease. She said,
"I told him, I know it's a big responsibility, but I will take care of them. To be honest — though I meant that — I never even thought that he was going to pass away."
After Booth was diagnosed with pancreatic cancer just before Christmas in 2017, Hidrogo took up the role of chauffeur, driving her neighbor to his medical appointments and eventually assuming his medical power of attorney.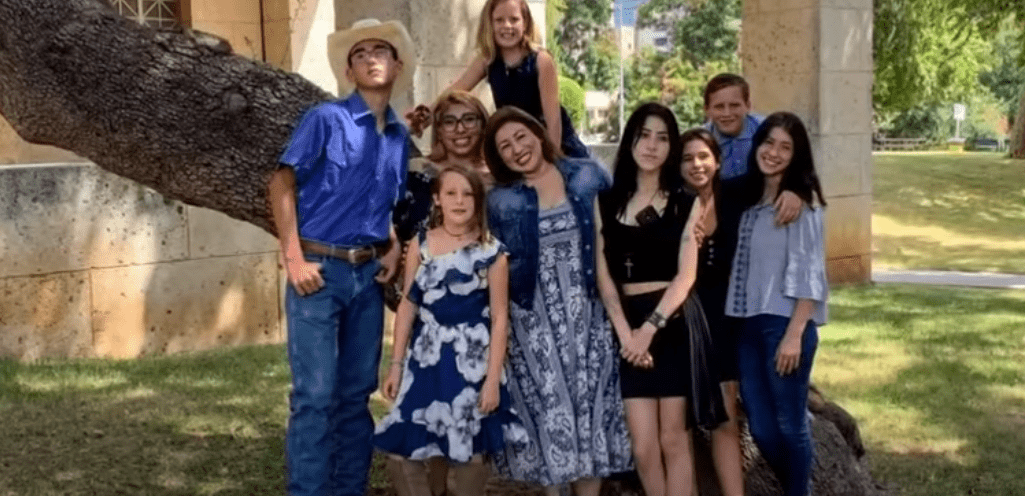 A picture of the combined family of Jennifer Hidrogo and Glendon Wilson Booth Jr. | Photo: youtube.com/KVUE
As her neighbor's health deteriorated further, his community pulled their efforts to help him out. His church, Christian Life, received donations, and parents from the kids' school, Small Middle School, organized a small function.
They titled it "Christmas in July," and the sole purpose of it was so that Booth could celebrate the holidays one last time with his children before he finally passed on July 31, 2018, at 42.
Before he died, Booth revealed that the earth still housed so many good people. According to Hidrogo, the late father had always been the go-to for anyone in need of help, and when he saw people doing the same for him and his kids, it touched him deeply.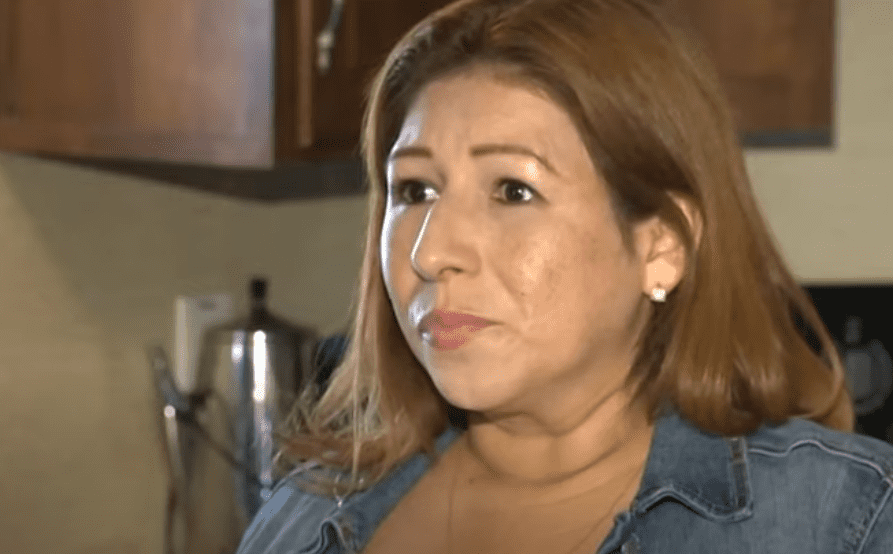 Jennifer Hidrogo in an interview with KVUE | Photo: youtube.com/KVUE
Hidrogo was glad that Booth got to experience a taste of his kindness before he passed. There is little awkwardness as far as how the kids are taking the adoption.
They had lived with Hidrogo for months before their father died, mainly because he was always in and out. While alive, Booth had been very clear with what he wanted — for Hidrogo to adopt his kids.
A member of the Pro Bono Committee of the Austin Bar Association, Denise Hyde, volunteered to help him with the case. To that end, the Austin Bar's CAN LAW Clinic, which provides free estate planning services to cancer patients and their families, drafted documents for Booth, but he died before he could append his signature.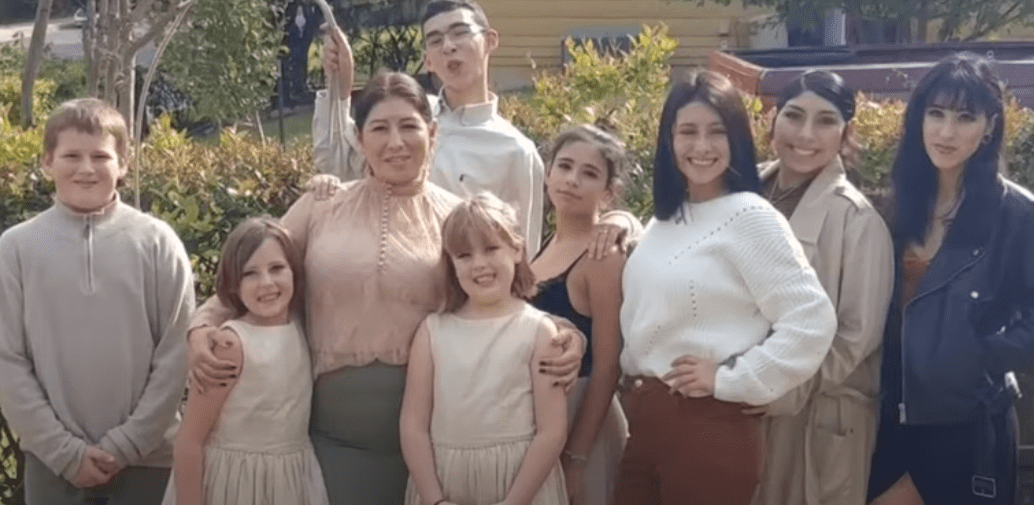 A picture of the combined family of Jennifer Hidrogo and Glendon Wilson Booth Jr | Photo: youtube.com/KVUE
After his death, Hyde was able to get Dignity Memorial's Cook-Walden/Forest Oaks Funeral Home and Memorial Park to assist with a funeral. They agreed to host a service for free and donate a plot.
Because of Hidrogo's significant past contact with the children as their caregiver and Booth's expressed desire, she was awarded temporary custody of the children in early August 2018.
A year later, the whole affair was concluded with an emotional adoption ceremony, and the kids found their permanent home.
Please fill in your e-mail so we can share with you our top stories!