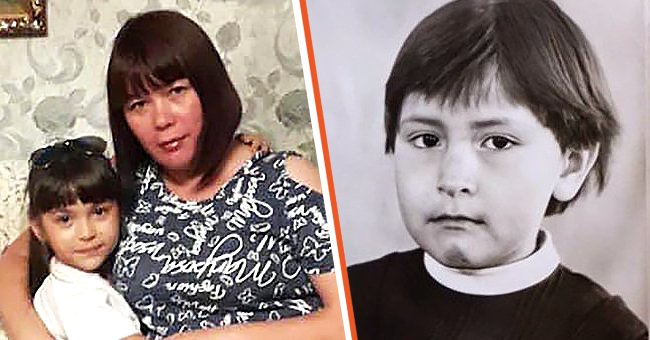 twitter.com/TheSun
Mom Faces Taunts Because Daughter Looks Nothing like Her, Finds Out She's Not Her Child at All
In a devastating story, a woman was branded a cheat after giving birth to a daughter who looked nothing like her, but she recently discovered an even more heartbreaking truth.
Growing with family is a unique experience. Spending years bonding and building memories that last a lifetime are some of the special privileges of having loved ones, but all that can turn to pain after realizing everything had been false.
Alyona Romanova and Gulsina Kudryakova were 38 years old when they had their lives changed forever. Both had grown up in different families only to realize things were never as they thought.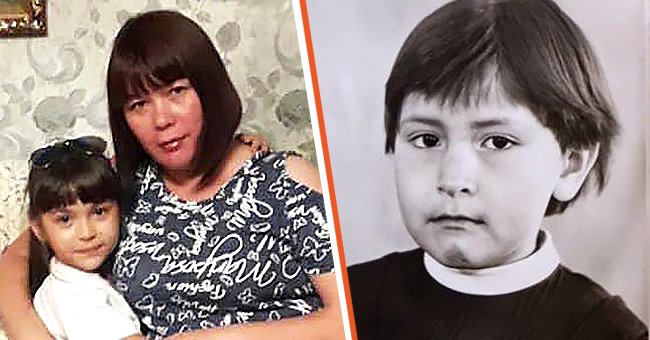 Mom who faced trauma for being accused of cheating with her daughter. | Photo: Twitter/TheSun
Each has spoken of the grave disappointment they faced at not knowing their true relatives after medics at a Soviet hospital placed the incorrect labels on the infants in 1982.
Romanova revealed that the woman who she thought was her mom did not have an easy life after "giving birth" to her as she constantly faced ridicule and accusations of all sorts from her husband and other relatives.
She was accused of cheating since Romanova looked nothing like her or her husband. The couple is Slavic-looking, but Romanova has clearly Asian characteristics, as do many people in the hilly Siberian republic of Tuva, which borders Mongolia.
Kudryakova was raised by Vasilya Baimurzina, 67, while Romanova was raised by Valentina Baulina, 78, who is actually the biological mother of Gulsina.
Growing up was tough for Romanova, who had to endure the gossip of being a child born out of an extra-marital affair. But, despite the gossip, she believed Baulina, who raised her, was innocent.
However, Kudryakova, who was one of the only fair-haired members of her dark-haired family, felt heartbroken for the life she was robbed of.
Baimurzina, her birth mother, decided to put an end to the speculation and contacted a DNA show on Russia's NTV channel. The result left each party in tears.
Stories of babies being swapped have become more pronounced in recent years. One such story happened to a Florida woman who realized she had been switched at birth.
In 1988, Kimberly Mays gained national attention when it was found that she and Arlena Twigg had been handed to the incorrect parents a decade before.
Arlena, who died at the age of nine from genetic heart disease, had a blood test that proved Robert Mays and his late-wife Barbara were her biological parents, rather than Ernest and Regina Twigg.
Mays has often described the mixed feeling she had growing up, and at some point, she did not feel like she belonged to any family. Medical practitioners have been advised to exercise more care to prevent such swaps from happening.
Please fill in your e-mail so we can share with you our top stories!