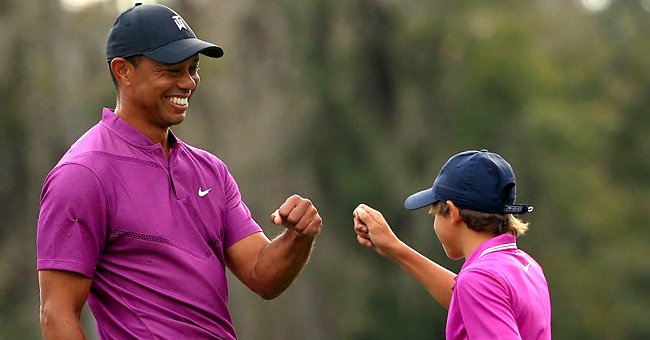 Getty images
Tiger Woods to Return to Golf with Look-Alike Son Charlie, 12, for PNC Championship after Being Injured in Car Crash
Next week, renowned golf champion, Tiger Woods, will be making a come-back to competitive golf after an accident left him with severe leg injuries.
Tiger Woods has been the reigning golf champion for years, and with his many wins came the title of the greatest golfer of all time. However, despite being the most famous athlete in history, Woods has had his share of challenges.
In February, Woods faced a life-threatening accident when his car crashed, causing severe fractures on his right leg. He said the injuries were so bad that amputation had been a possibility.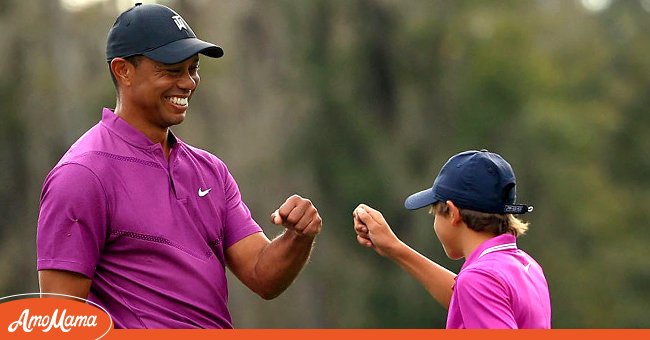 Tiger Woods of the United States and son Charlie Woods high five after a birdie on the ninth hole during the first round of the PNC Championship at the Ritz Carlton Golf Club on December 19, 2020 in Orlando, Florida | Photo: Getty Images
The star spent the months that followed focusing on making a full recovery and keeping busy with therapy. He said he was doing everyday routines to ensure he walked on his own again.
The five-time Masters champion spoke to Golf Digest, saying he had undergone a safe surgery. He had returned home to Florida and began rehab.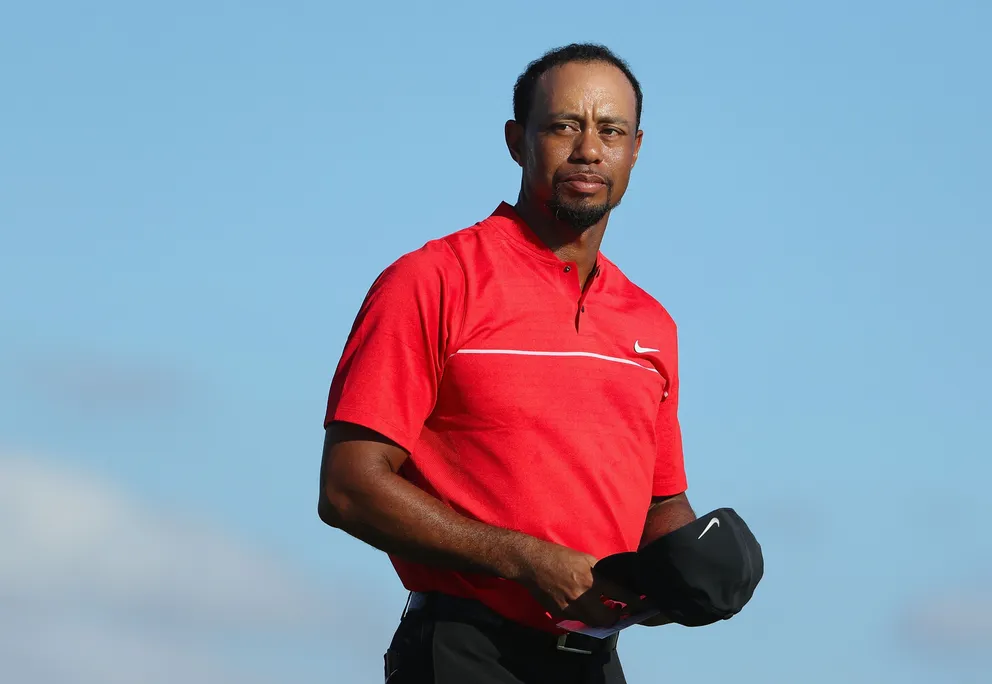 Tiger Woods at the 18th hole during the final round of the Hero World Challenge on December 4, 2016, in Nassau, Bahamas | Photo: Getty Images
WOODS IS BACK!
Last week, Woods acknowledged that he might never return to playing full-time. Instead, he will pick a few events in the year to play around.
Since his accident, he has made lots of progress, and now he's back. Even though he is not playing by himself, the 45-year-old athlete will return for the PNC Championships. The championships require acclaimed champions to team up with a family member.
The champion will be joining his son, Charlie, on the course. Sharing the good news on his Twitter handle, Woods jotted down how proud and excited he was about the tournament. He tweeted::
"Although it's been a long and challenging year, I am very excited to close it out by competing in the PNC Championship with my son Charlie."
The pair will be competing against defending champions Mike, a former PGA professional, and his son Justin Thomas. Nelly Korda, the world's number 1 female golfer, will be paired with her father, Petr.
A DOTING FATHER
Away from pro-golfing, Woods is a father. Even though he is long separated from his ex-wife, Elin Nordegren, Woods maintains a close bond with his two children, daughter Sam Alexis, 14, and son Charlie, 12.
Woods explained that they named their daughter Sam because it was meaningful to his and Nordegren's family. He reminisced about his father always calling him Sam instead of Tiger.
His son Charlie has taken after his father's love for the sport and made his debut at the December 2020 PNC Tournament. This year will be his second shot at the competitions.
Their bond is so admirable that he saw his kids constantly during recovery, thanks to his ex-wife Nordegren who made it all possible.
Please fill in your e-mail so we can share with you our top stories!