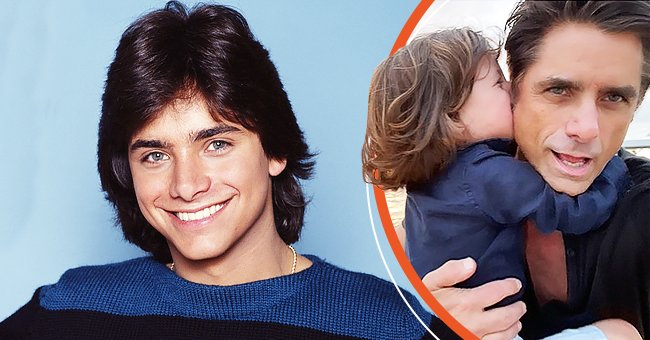 Getty Images
John Stamos Only Became a Father at 54 When He Met the 'Right Person' Who Changed His Life
John Stamos is a famous actor whose career has been remarkable and rewarding, but he waited until he was 54 before he experienced the thrills of fatherhood.
Since his career began more than two decades ago, John Stamos has been known for the memorable roles in various films and the awards that have followed his talent.
Stamos is best remembered for his portrayal of Uncle Jessie in the hit television show "Full House." His pleasant demeanor, attractive looks, and talent made him easily noticeable, but his relationships were the fascinating part of his life.
The father of one has been in a series of high-profile relationships and is known to be a crazy lover. However, none of his relationships made him a father until he met his wife, Caitlin McHugh, who he considers the right person who changed his life.
HOW THEY MET
59-year-old Stamos had longed for the moment he would hold his baby in his hands and enjoy the life of a father but never seemed to have found the right partner to bring his dream to pass.
Some fans speculate that his desire to start a family might be partly responsible for the crash of his first marriage with popular model and Hollywood star Rebecca Romijn.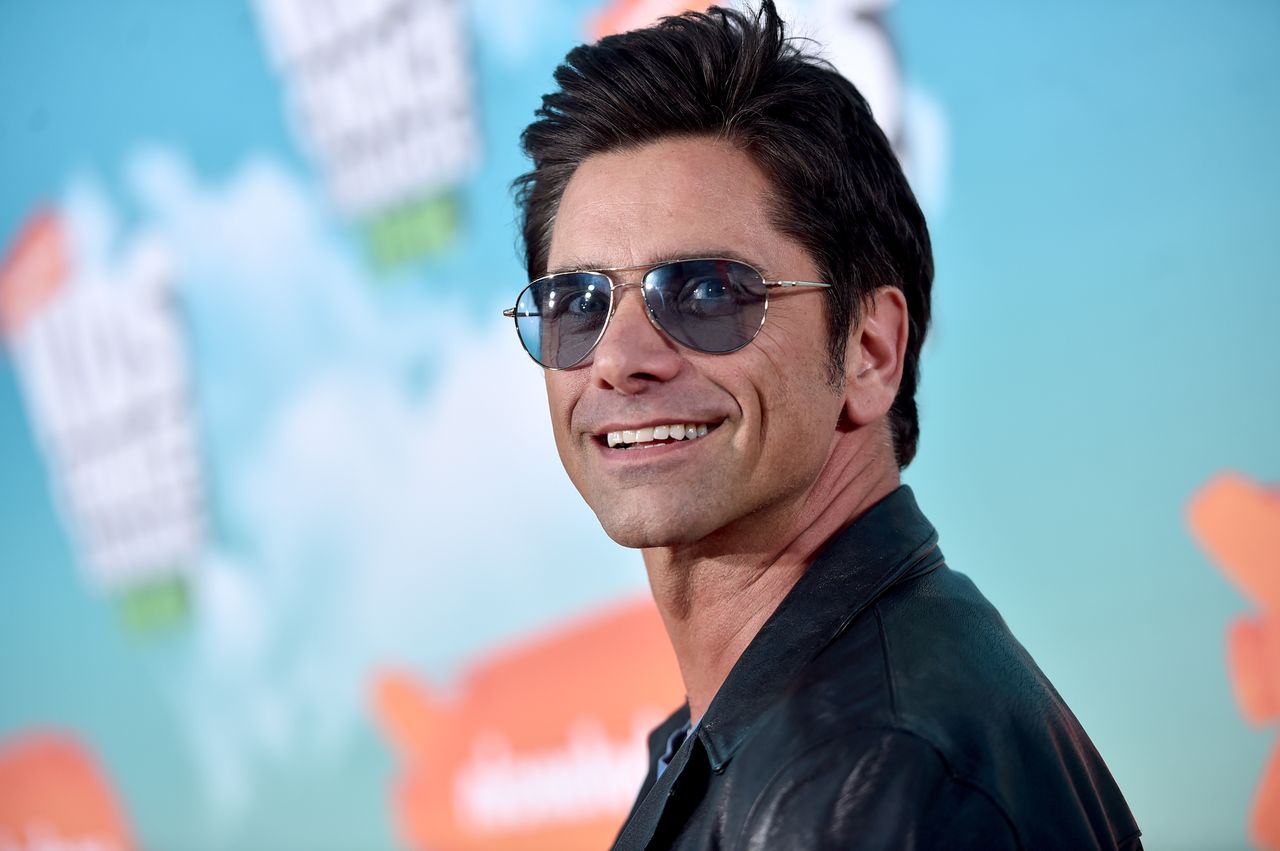 John Stamos at Nickelodeon's 2016 Kids' Choice Awards at The Forum on March 12, 2016 in Inglewood, California | Photo: Getty Images
The actor once lamented that his "ovaries were rattling," noting that he was eager to have kids, and in 2018, the actor who shares Greek heritage got his dreams of starting a family after he tied the knot with McHugh.
Before starting a family and welcoming a son that changed Stamos's life, the couple's romantic history goes longer than many fans know. The duo has known each other for more than a decade.
RELATIONSHIP AND MARRIAGE
While the two started dating in 2015, they met in 2011 while filming an episode of "Law & Order: SVU." Given that Stamos and McHugh would later have a child together, the narrative of their first meeting seems even more bizarre.
In an interview with Howard Stern, Stamos revealed that he once played an arrogant character and felt compelled to spread his offspring, so he had over 30 children.
Stamos's character was piercing condoms and other items, and, oddly, McHugh was one of the girls he was attempting to deceive and with whom he has a child. At the time of their first meeting, McHugh was engaged.
Stamos had to stop texting his co-star since she was getting married, and it was not until she made an appearance on "Fuller House" that the couple met each other again.
Stamos and McHugh had a little conversation, and when the actor realized she had divorced her ex-husband Massimo Lusardi, he was willing to give his all to go for her.
In 2017, Stamos got the chance to change his life. He popped the question after two years of dating, and he chose to do it in Disneyland, his favorite spot in the world.
Stamos later announced that he and his new fiancée were expecting their first child about two months after getting engaged. The couple seemed excited about starting a family.
Stamos married McHugh in what was described as a lovely church event in Studio City, California, in February of 2018. The "Fuller House" actor later became a father to son William Billy Christopher, named after Stamos's father. Stamos uploaded a nice photo of himself cuddling with his son Billy to commemorate his kid's birth.
CHANGED LIFE
Being a dad has been the best part of Stamos's life, and he carries out his duties with much joy and excitement. The actor has not stopped gushing about how fatherhood has been a pleasurable experience. According to the "Big Shot" actor, fatherhood has changed his life.
Stamos and his little man already have unique routines that help them bond as father and son. The duo loves to do things together, and nothing excites Stamos more than the cute family moments he has with his son.
KEEPING THE ROMANCE
Parenting a four-year-old isn't always easy for couples, but Stamos and his wife have a way of making sure that their bond stays intact. They maintain open communication and have regular date nights to spark the flames of their romance.
STAMOS WANTS MORE
Being a father of one has left Stamos with a greater appetite for more kids, and the actor is in the mood for the second. Stamos feels having McHugh as his partner has been amazing, and he would love to expand their little home together.
Stamos
reportedly
said that he and McHugh have been trying unsuccessfully for a second child for a while, but they remain hopeful. However, they are grateful for the blessings they already share.
Please fill in your e-mail so we can share with you our top stories!