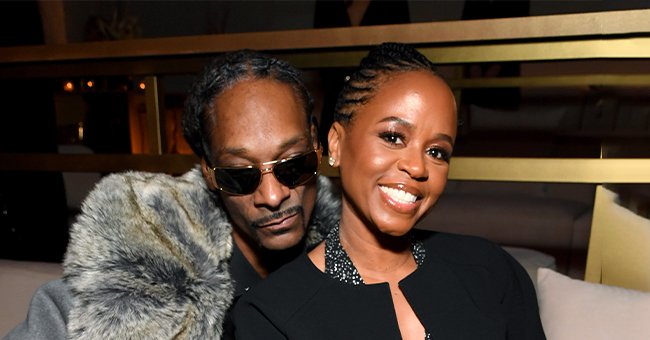 Snoop Dogg and Shante Broadus | Getty Images
Snoop Dogg's Daughter Proves She Inherited Her Father's Musical Talent & Mother's Looks in New Music Video
Snoop Dogg's daughter is just as talented as her father. In her recent music video, the hip-hop icon's daughter showed off some real music talent coupled with stunning looks she got from her mother.
22-year-old Cori Broadus, daughter of hip hop legend Snoop Dogg has proven that music talent runs in the family. Broadus sure has it all her father's talent and her mother's stunning looks.
She recently dropped a new single, and as expected, fans are thrilled and would definitely put this piece on reply as it shows off yet another of Broadus's perfect vocals. Video of the new music has been uploaded and different social media platforms for fans to explore.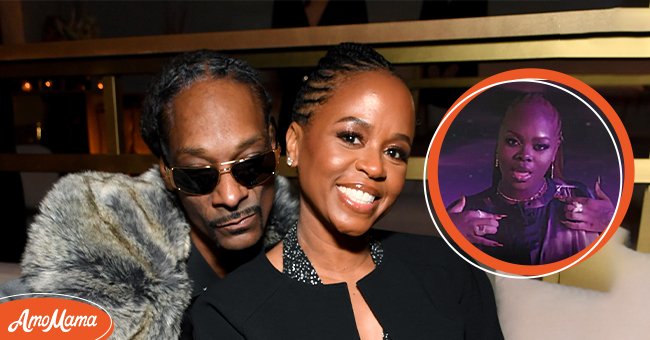 Snoop Dogg with his wife, Shante Broadus pose for a photo. [Left] | Snoop Dogg's daughter, Cori Broadus in a music video. [Right] | Photo: Getty Images
BROADUS MUSIC VIDEO
A fragment of the new video has been uploaded on her official Instagram account. The clip posted about three days ago sees Broadus tapping her beautifully polished nails as she sang with that unique soft tune.
The 22-year-old artist also twirled lightly, causing her hair to move left and right, and her makeup only made her already stunning look appear more radiant in the video.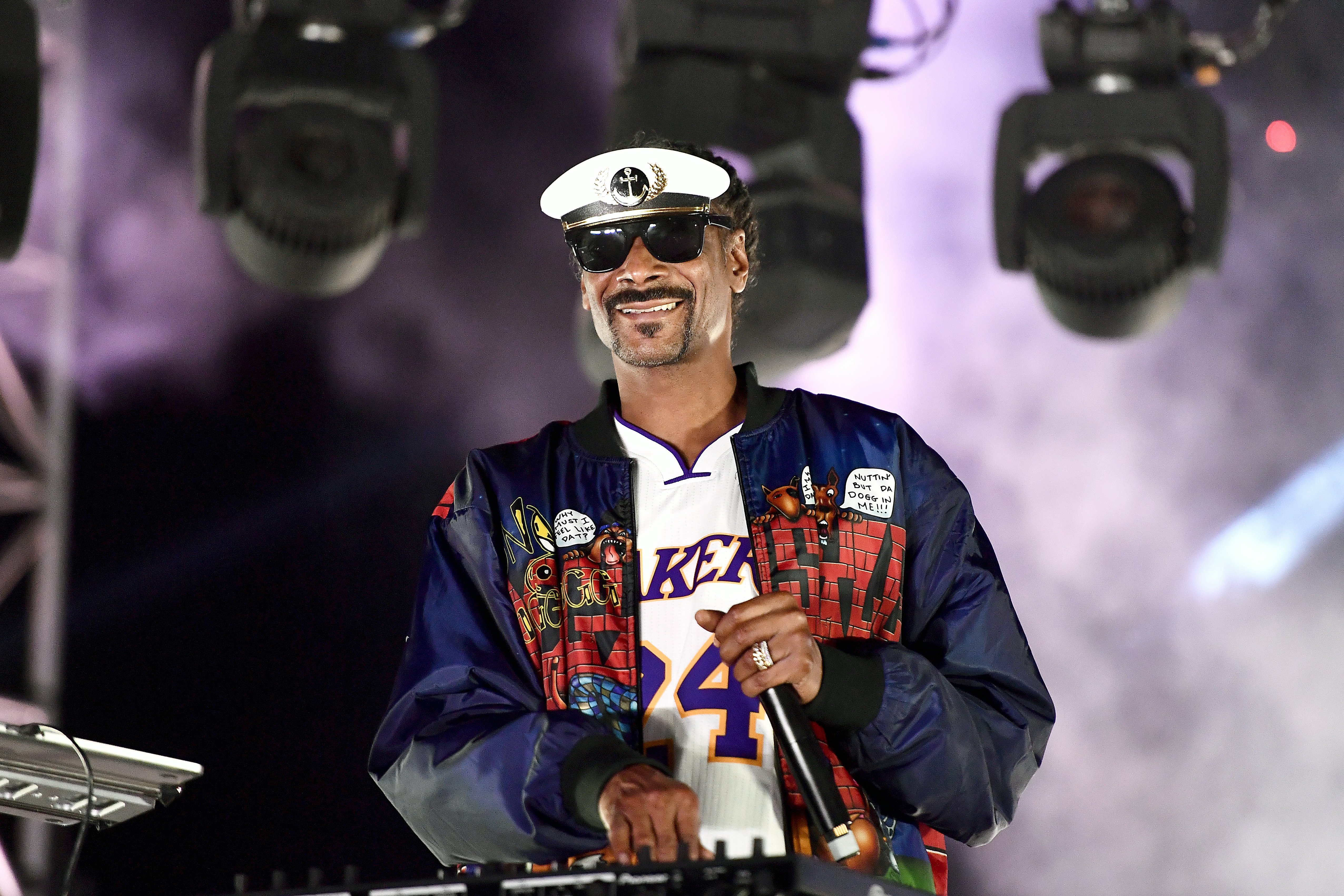 Snoop Dogg at the "Concerts in Your Car" drive-in concert on October 2, 2020 in Ventura, California. | Photo: Getty Images
The post immediately attracted appreciative comments from many viewers, and the upcoming music star dropped it with a caption that read:
"Surprise!!!! Everybody Dies Video is officially out now 🤎🤎🤎 #CHOCEverybodyDies #AlgorithmAlbum #SDPAlgorithmGlobalEdition link in my bio🥰"
"Everybody Dies" has gotten fans in a frenzy as Broadus dropped it all in the video, from beauty to her music style and fashion. The new music video is also up on YouTube for all interested viewers.
Like Snoop Dogg, Broadus is fast becoming a fan favorite, and this isn't her first shot at music. The young star has been in the music line for a while now, and she has dropped some awesome pieces since she started pursuing a career as a musician.
According to a statement Broadus made, growing up, she was "overweight from being on steroids."
MORE ON BROADUS'S MUSIC CAREER
"Everybody Dies" is just another awesome piece from Broadus, 22. When the younger star released her song "Sittin in My Room" and its video, it received equal acknowledgment from many viewers.
"Sitting in My Room" was produced by Seige Monstracity and Terrace Martin, the two top producers who have worked with Snoop Dogg, Kendrick Lamar, and Robert Glasper.
It is not surprising that Broadus is following in her father's footsteps as many celebrity kids have taken similar decisions. However, even with a father who has enough experience to help a young star handle the life of a celebrity with less difficulty, Broadus faced some struggles that made her almost take her life.
INSIDE BROADUS PERSONAL STRUGGLES
From facing body shaming to attempting suicide, the young daughter of rapper Snoop Dogg and his wife, Shante Taylor Broadus, has had her fair share of a bad time. But, the young artist isn't letting the negative around her bring her down.
She once called out all body shamers who have filled her social media platforms with negative energy after she got a message from a fan insinuating that she got some surgery done.
Broadus didn't let the message slide. She responded to the fan's message with a post where she made it clear that she loved her appearance. The young star didn't stop there, she further advised viewers to embrace what they have.
But, body shaming is all that Broadus has had to deal with, as she has once opened up about her mental health issues and how she had tried to take her life in a video. It appeared that the singer started battling depression as a child.
According to a statement Broadus made, growing up, she was "overweight from being on steroids,'' and it affected her health. She also felt like an alien amongst her siblings due to her darker complexion.
The way she felt about herself led to several suicidal thoughts but thankfully, all of Broadus's attempts to take her life failed. However, Broadus has made it known that she is over that phase in her life and has since found "a purpose to live."
Please fill in your e-mail so we can share with you our top stories!