Snoop Dogg's Only Daughter Cori Stuns in Red Mesh Dress with Low Neckline in Photo
Cori Broadus, daughter of rapper Snoop Dogg, flaunted her natural beauty in a photo, which showed her rocking a red dress that enhanced her flawless complexion. Check out her stunning look.
Rapper Snoop Dogg has cemented his rightful place in Hollywood. The hip-hop star, whose real name is Calvin Broadus, is not just a rap icon; he is also a remarkable actor.
Many fans continue to admire not only his exceptional talent but also his status as a proud father of two boys and a girl. Of the three, his only daughter, Cori Broadus, seems to be his favorite.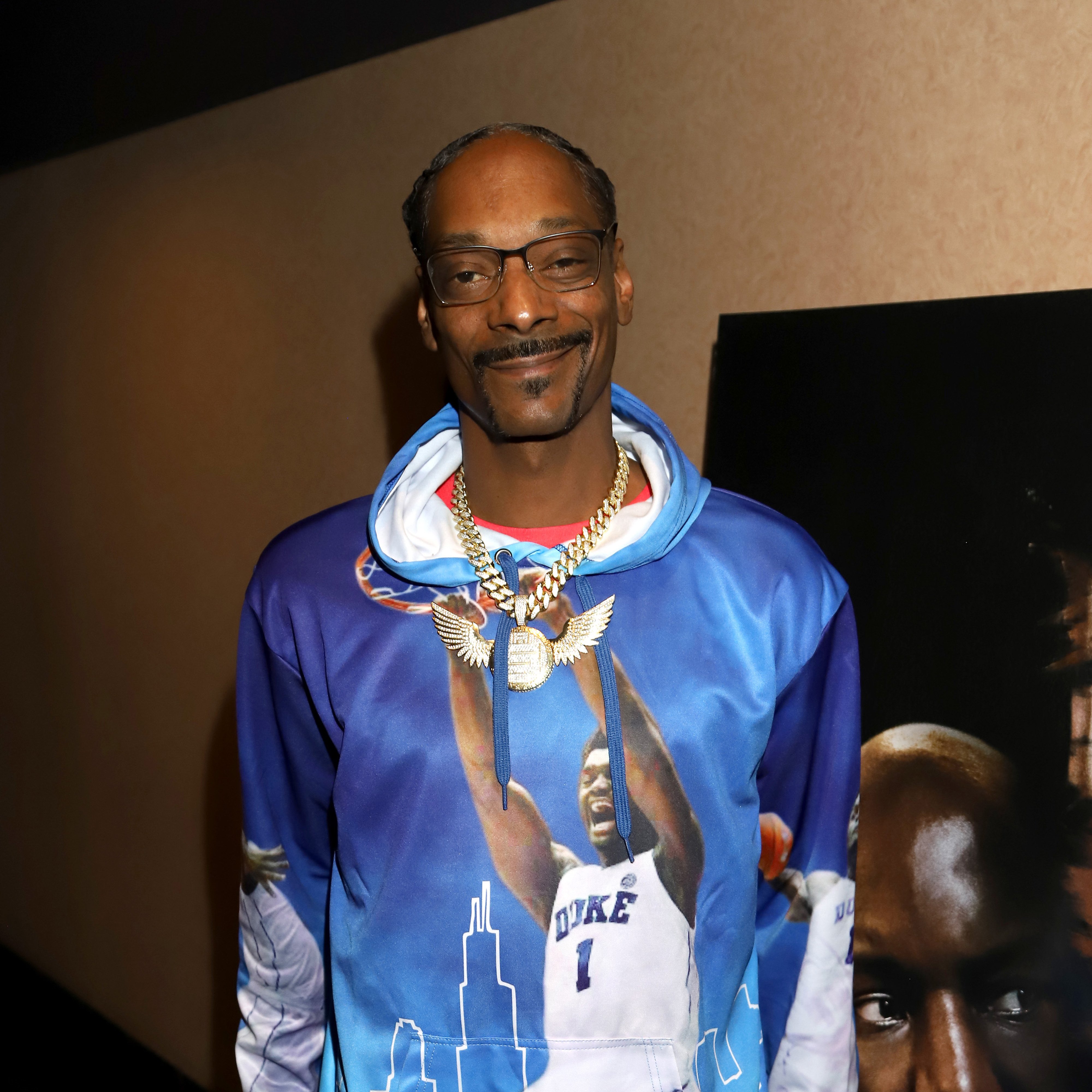 Snoop Dogg shares a special bond with Cori, who follows in his footsteps as a musician. Besides music, Cori has a penchant for attention-grabbing fashion. She recently posted on Instagram a photo of herself which she captioned:
"There is beauty in simplicity. ❤️ @fashionovacurve"
The gorgeous photo showed the fashionista sitting on a rock in a spacious garden under the heat of the sun. She posed with her right hand behind her neck while placing her left hand on her lap.
The 22-year-old beauty wore a long dress that was as radiant as the sun. Her striking dress outlined in red featured flowy sleeves and a plunging neckline that highlighted her ample bosom.
Although she seemed to be not wearing any makeup, her tattoos and her outfit complemented perfectly. There was a mixture of geometric and ethnic patterns as well as tiny yet intricate prints on the dress.
The stylish diva seems to be enjoying the heat and the fresh air from lush trees behind her. An impressed fan commented that Cori looked beautiful, while another exclaimed, "Beautiful chocolate self!" 
Cori is confident and fearless about her fashion choices. Although many fans appreciate the style queen's captivating looks, she has been criticized for the way she presents herself. 
Besides Cori, Snoop Dogg has two other children Cordell, 24, and 26-year-old Corde.
One female critic reportedly sent Cori a body-shaming message on her social media account. The critic told her she needed to undergo cosmetic surgery on her breast and belly since she is rich.
Responding to the critic's attempt to bring her down, Cori described the latter's unsolicited message as miserable. She has publicly encouraged her fans to embrace their bodies as they are.
It's no secret that Cori is open about embracing her natural body type. Besides loving her body, she previously spoke about how people's comments regarding her appearance have affected her mental health.
She had long bouts of depression at a young age, partly because she did not have a normal childhood. She was diagnosed with lupus at six, and the steroids she took at that time led her to become overweight. 
Aside from prescribed medicines, the social media star revealed the steroids impacted her mental health. In 2010, Snoop Dogg opened up about how he and his family battled Cori's lupus diagnosis.
At that time, Snoop Dogg was still in the early years of his career, and that he did not have friends to help him. His family braved the challenge and worked together until Cori regained her health.
His youngest daughter's difficult situation brought his family closer together. With Cori's complete recovery, the doting dad of three described her as the "toughest" one he has ever met. 
Besides Cori, Snoop Dogg has two other children Cordell, 24, and 26-year-old Corde. The Grammy-winning rapper shares his three kids with entrepreneur Shante Broadus, his wife of 24 years.
Meanwhile, the veteran rapper is dealing with another issue as his mother was hospitalized. Despite not revealing his mom's real condition, he assured fans that she is fighting her illness at the hospital.