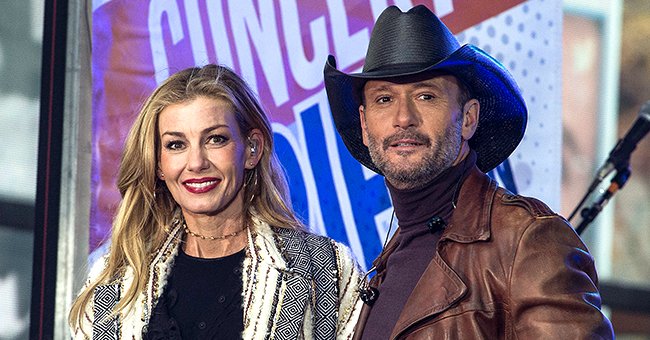 Tim McGraw and Faith Hill | instagram.com/faithhill, Getty Images
Tim McGraw Took Care of Faith Hill's Ill Father Yet Didn't Know His MLB Star Dad until His 20s
Tim McGraw did not know his father until his 20s, but eventually had a relationship with him. The country musician also took care of his father-in-law and cared for him until death. Find out how.
Famous country musician Tim McGraw grew up without knowing his father, Tug McGraw, the colorful left-handed relief pitcher who helped the Mets and the Philadelphia Phillies win World Series Championships.
Tug was always in the spotlight thanks to his match-winning exploits for the teams he played for. However, his first son, Tim, and the rest of his family lived in poor circumstances.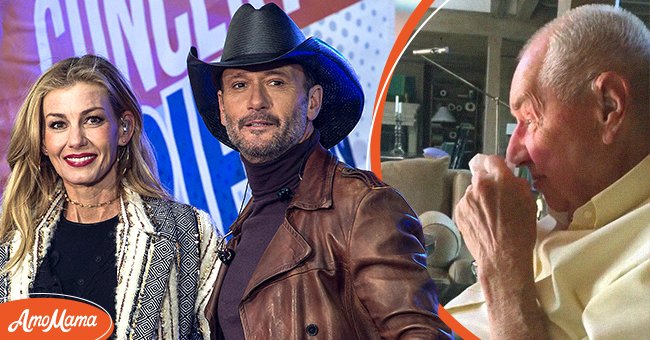 Tim McGraw and Faith Hill at an event [left], A photo of Tim McGraw's dad, Tug McGraw [right] | Photo: instagram.com/faithhill Getty Images
Tim did not know Tug was his father until he was 11 years old. Then, he discovered his birth certificate while searching through his mom's closet for Christmas gifts. Young Tim sought clarifications from his mom, who confessed that Tug, then a Philadelphia Phillies pitcher, was his father.
Tug agreed to meet Tim but did not acknowledge paternity. Instead, he told his son not to see him as his father but as his "buddy." However, despite his father's reluctance to acknowledge him, Tim continued sending letters to him.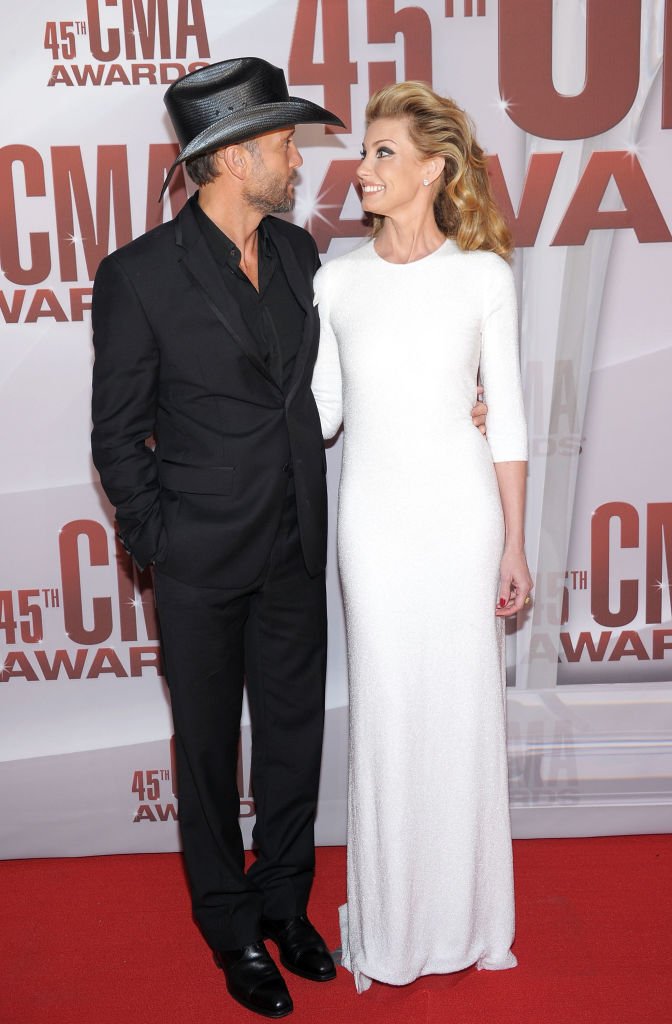 Tim McGraw and Faith Hill on the red carpet of the 45th annual CMA Awards, 2011. | Photo: Getty Images
His mom started struggling to feed him and his half-siblings, and this caused him to wonder how his dad was so successful, and they had to suffer.
After a long time trying to get his dad's attention, Tim and Tug eventually reunited, with the latter realizing he was indeed his son. They started forging a relationship at the end of Tim's high school years.
Tug helped with Tim's music career by getting a Curb Records executive to listen to his demo tape and also bought him a van. Tim also saw his dad through his brain cancer treatment and cared for him until he died in 2004. Since Tug's passing, Tim has spoken about their relationship multiple times.
He said people always asked him how he could have a relationship with Tug since he neglected him as a child despite being a successful baseball player.
However, Tim said he could never be angry with his father because simply knowing Tug was famous made him believe that anything was possible for him. He told Today that it changed what he thought he could do with his life coming from a poor background. Tim added:
"I felt like when I found that out, you know, he's a professional baseball player who's successful, to me, it made me think that blood is in my veins, so that ability is in there."
In a chat with HuffPost, Tim re-echoed these sentiments and said meeting his father made him realize he had the ambition to be great. Tim is married to fellow country singer Faith Hill and shares three children with her. The couple's marriage has remained strong and steady despite their rough patches in life.
One of these rough patches happened in February 2019, when Hill's dad, Ted Perry, died at the age of 88. It was Tim who broke the sad news via a tweet in which he paid tribute to his late father-in-law.
He described Perry as the sweetest, kindest, and most gentleman he ever knew. He added that no man in his life had ever made such an impact on him as to how to be a human, father, and friend.
In another tweet, Tim admitted that he would never in ten lifetimes be able to live up to Perry's example and said the latter set a mark that everyone should strive for.
Tim further said Perry's legacy would live on. He concluded by saying not a day would not pass for the rest of his life in which he would not think about Perry.
Perry's death resulted from Lewy Body Dementia. His passing was painful for Hill, who spoke about the experience during a recent interview with People.
Hill described her father's death as a long passing. She said it was difficult for her to watch a man she knew become someone she could not recognize. Tim was a strong support system for his wife during her dad's ill health and passing and made it easier for her to bear the pain. Hill said:
"My dad adored Tim and Tim would visit him daily. He was so present for the passing of both my parents. You reveal yourself when you are going through struggles and that's just another layer of partnership."
Mcgraw and his father eventually had a great relationship despite having a rough start. The singer also had a loving relationship with his father-in-law.
There is no doubt that he and Hill raised their kids to grow in love and togetherness, channeling the lessons they have learned for so many years. The couple remains strong partners and will most surely do so for many years to come.
Please fill in your e-mail so we can share with you our top stories!