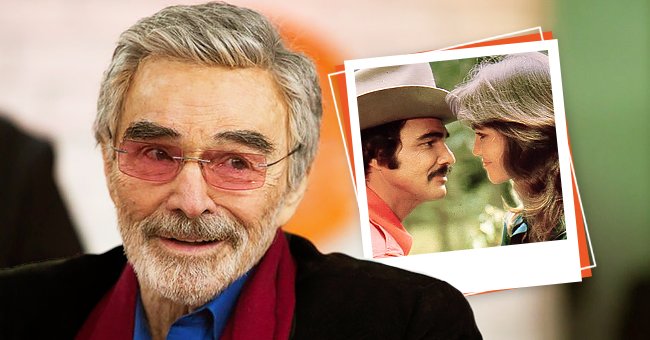 Burt Reynolds [Left] | Burt Reynolds and Sally Field. [Right] | Photo: Getty Images
Burt Reynolds Experienced a 'Hard Lesson' Losing 'Perfect Person' & Love of His Life Sally Field
Burt Reynolds was quite the classic Hollywood hunk and playboy when it came to romance in the 70s. However, he never seemed to get over his relationship with fellow actor Sally Field.
Burt Reynolds' memoir "But Enough About Me" is an eye-opening tell-all of the famous old-time relationship the now-late actor had with fellow star Sally Field.
Back in the 70s, the pair's love had felt straight out of a rom-com but sprinkled with scandals, mostly from Reynolds' side. The two eventually went their separate ways and moved on with other partners, but did Burt Reynolds ever really move on?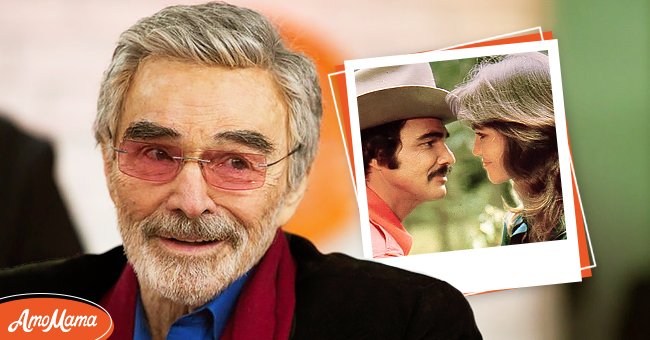 Burt Reynolds on "Today show", on March 15, 2018 [Left] | Actors Burt Reynolds and Sally Field in the film 'Smokey and the Bandit'. [Right] | Photo: Getty Images
WHEN REYNOLDS MET FIELD
The romance between Burt Reynolds and Sally Field is one of many Hollywood love stories that either end well or hit the rocks. In the couple's case, things started well, and then it all went south.
Reynolds, a certified Hollywood talent and heartthrob, and Field, an up-and-coming actress with a few movies to her name, met in 1977 when he scouted for her to appear in "Smokey and the Bandits."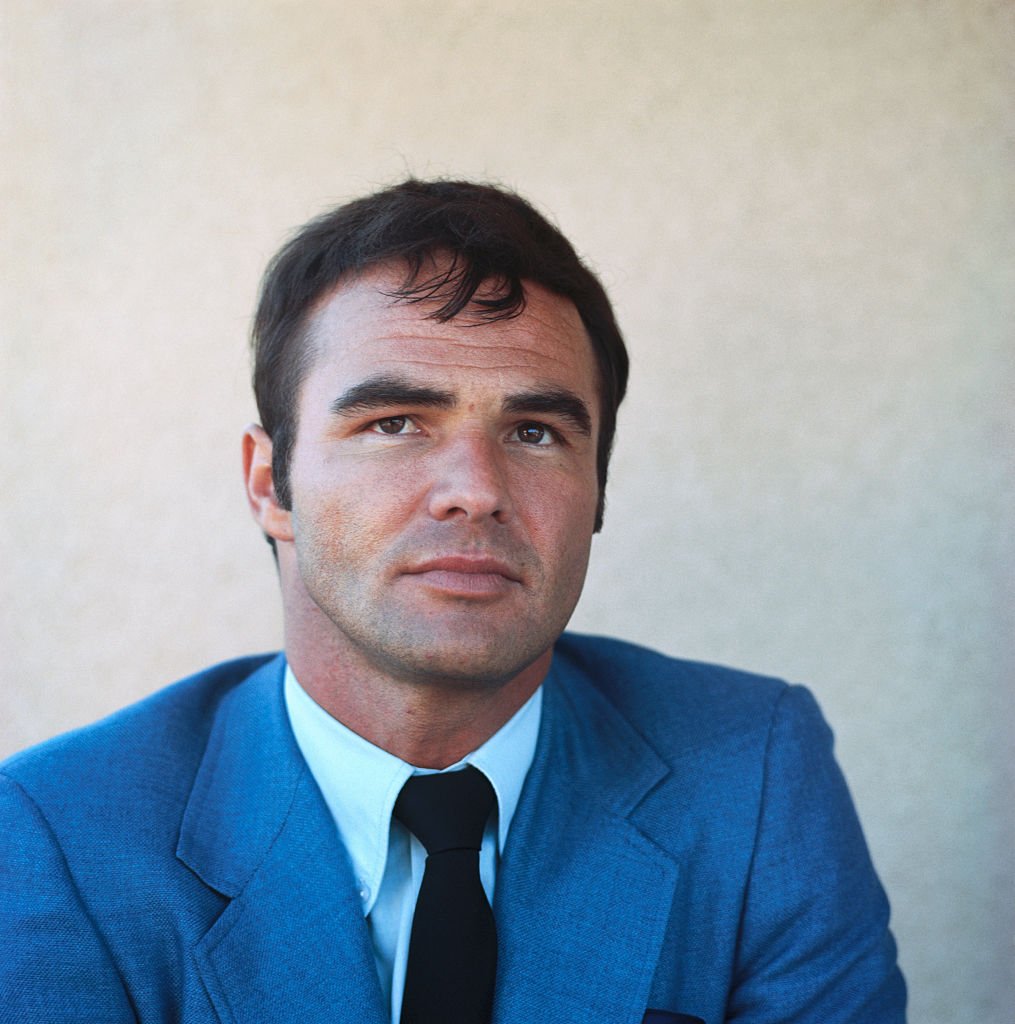 Portrait of Burt Reynolds for the publicity handout of the TV series "Dan August", in which he played the title role. | Photo: Getty Images
In his book, Reynolds shared that the movie crew initially did not want Field in the film. At the time, she had just done "The Flying Nun," and to the movie crew, she was not sexy.
Reynolds insisted that talent was sexy, and Field was quite the talent. She was eventually brought on set, and the chemistry between the two was instantaneous. In his book, the "Boogie Nights" actor wrote that "the sexual tension was bouncing off the walls!"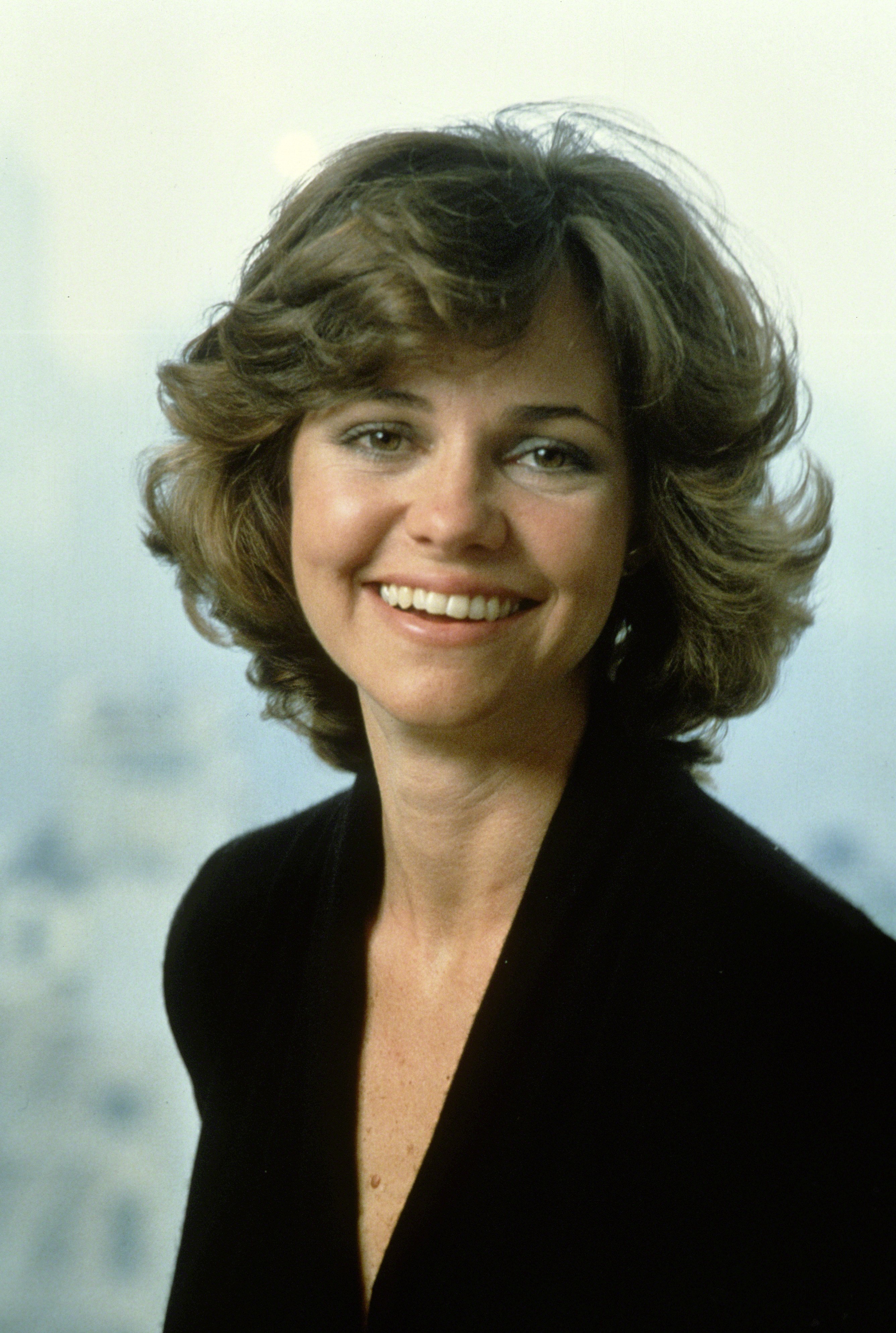 Portrait of Sally Field circa 1979 in New York City. | Photo: Getty Images
As time went on, Reynolds became protective of Field and disapproved of how her stepdad, Jock, treated her. He wrote in his book that Sally's sister, Princess, was treated better because she was Jock's "natural daughter." He penned:
"When he wasn't being mean to Sally, he was ignoring her. Until she started winning awards. That pissd me off. And I can't prove it, but he may have been physically abusive…"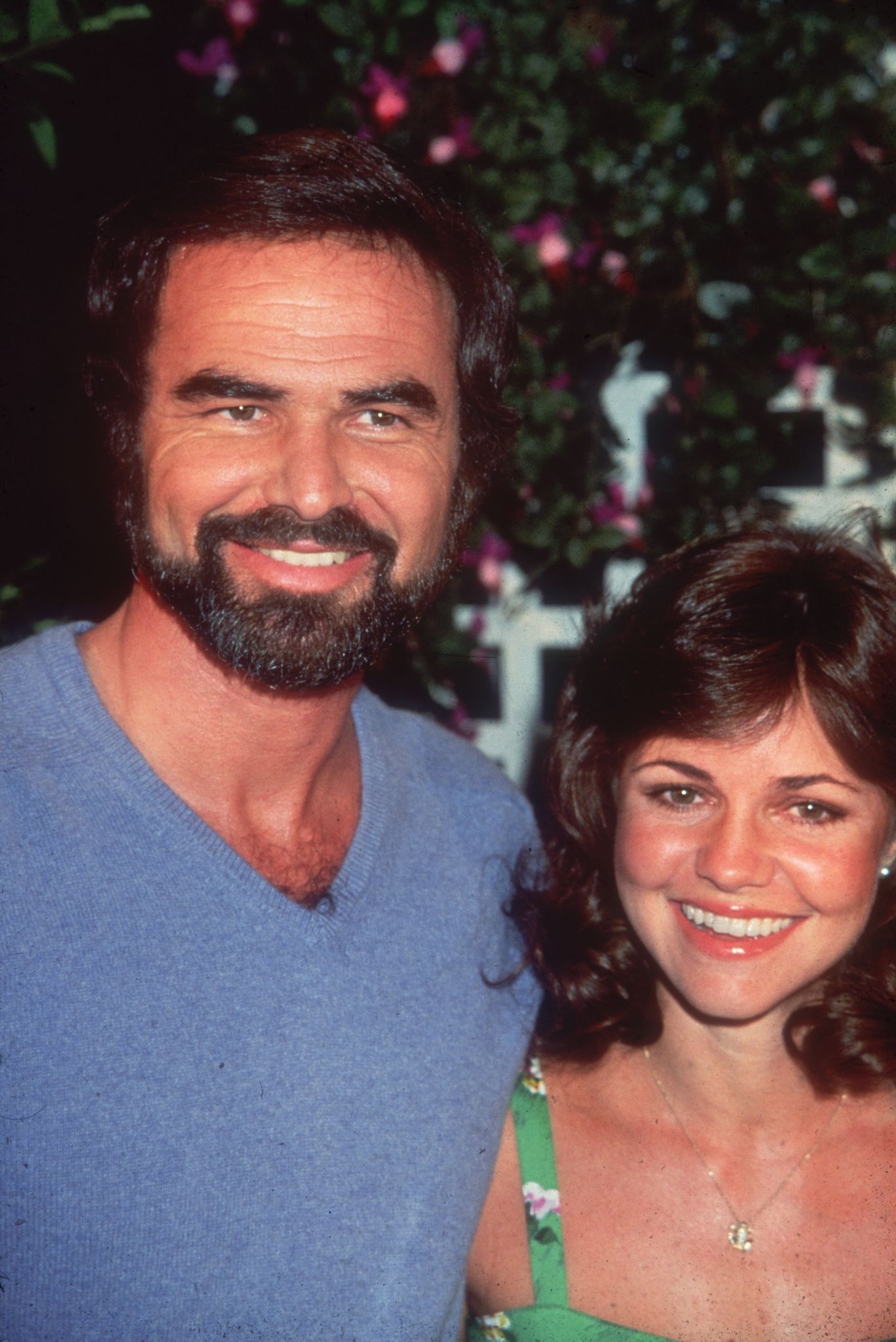 American actor Burt Reynolds smiles with actress Sally Field, while attending an outdoor event on August 1977. | Photo: Getty Images
THEIR TUMULTUOUS HOLLYWOOD LOVE STORY
Reynolds and the "Steel Magnolias" actress fell in love and dated for five years before fans' eyes. Within that period, Reynolds was the dream partner, always trying to help Field improve her craft.
He had prompted her to appear in 1979's "Norma Rae," and the movie turned out to be the actress' breakout role. However, there was a downside to piloting Field's career. She did not like starring in "Beyond the Poseidon Adventure" and took part because of Reynold's prompting.
Field wrote that her "years with Burt" never left her mind.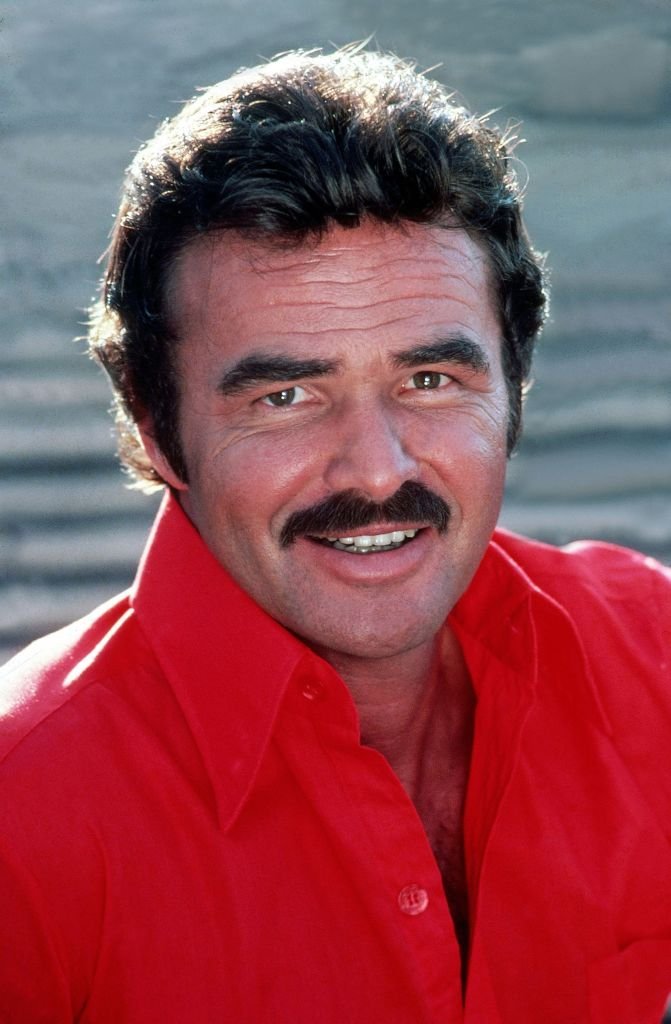 Portrait of late actor Burt Reynolds. | Photo: Getty Images
Reynolds and Field had an on-and-off romance outside their careers that could be considered draining. While it was clear they were in love with each other, Reynolds' wandering eyes would not let the relationship fly.
He was involved in several affairs, and he would go back to Field each time the relationship seemed to be failing. The "Flipper" actor and Field proposed to each other several times, but they never walked down the aisle. He mentioned in his book:
"Everytime I wanted to get married, she didn't, and everytime she wanted to get married, I didn't. It was more than just bad timing…"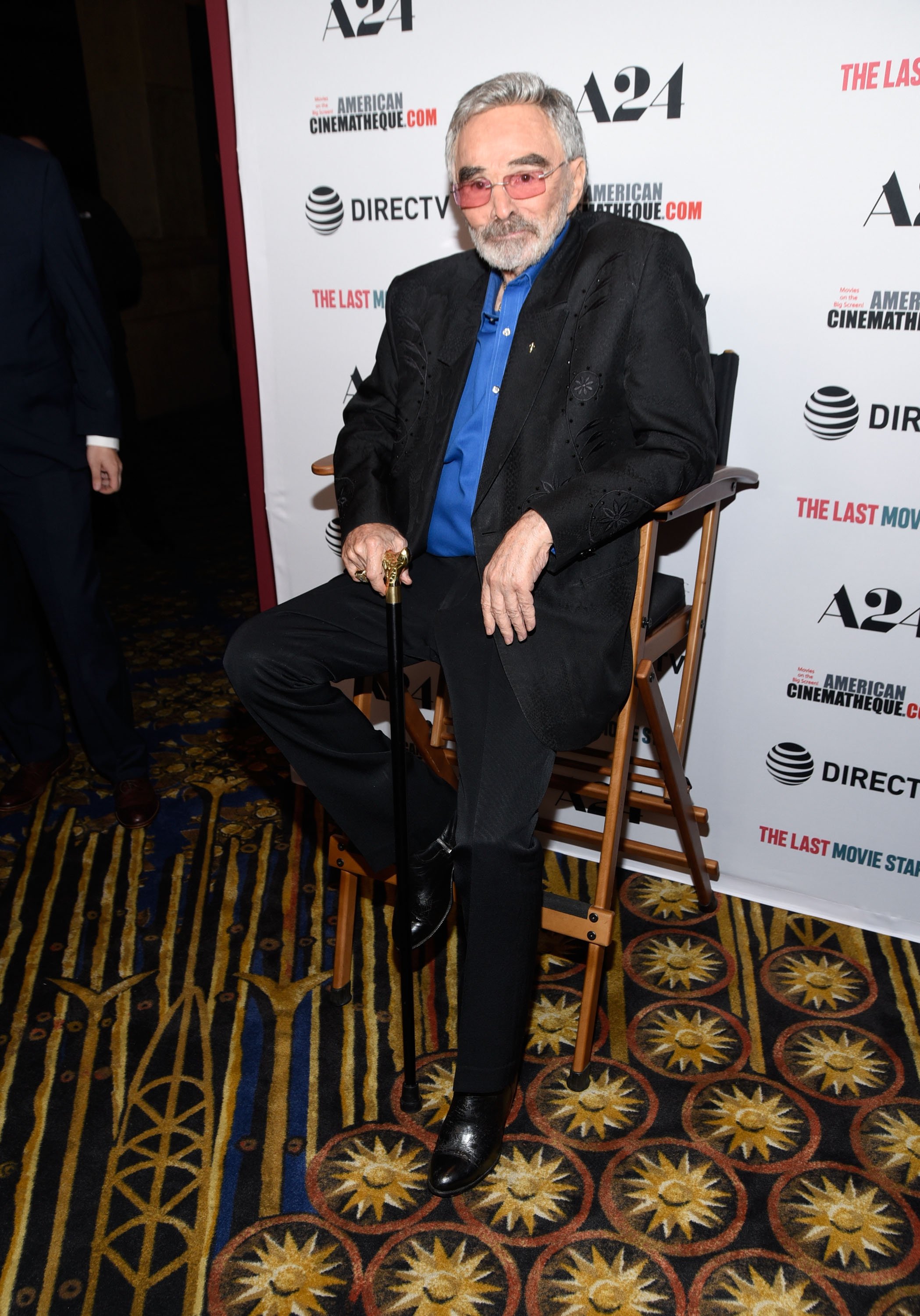 Burt Reynolds at the Los Angeles premiere of "The Last Movie Star" at the Egyptian Theatre, 2018, Los Angeles, California. | Photo: Getty Images
At the time, Field was mom to two boys from her previous marriage, and Reynolds loved how she handled motherhood. He longed to have a child and start a family with her, but according to him, he had "this incredible fear."
This fear took precedence in Reynold's life, and he never started a family with Field, nor did they live together. The famous couple split for good, and Reynolds pretty much went back to womanizing.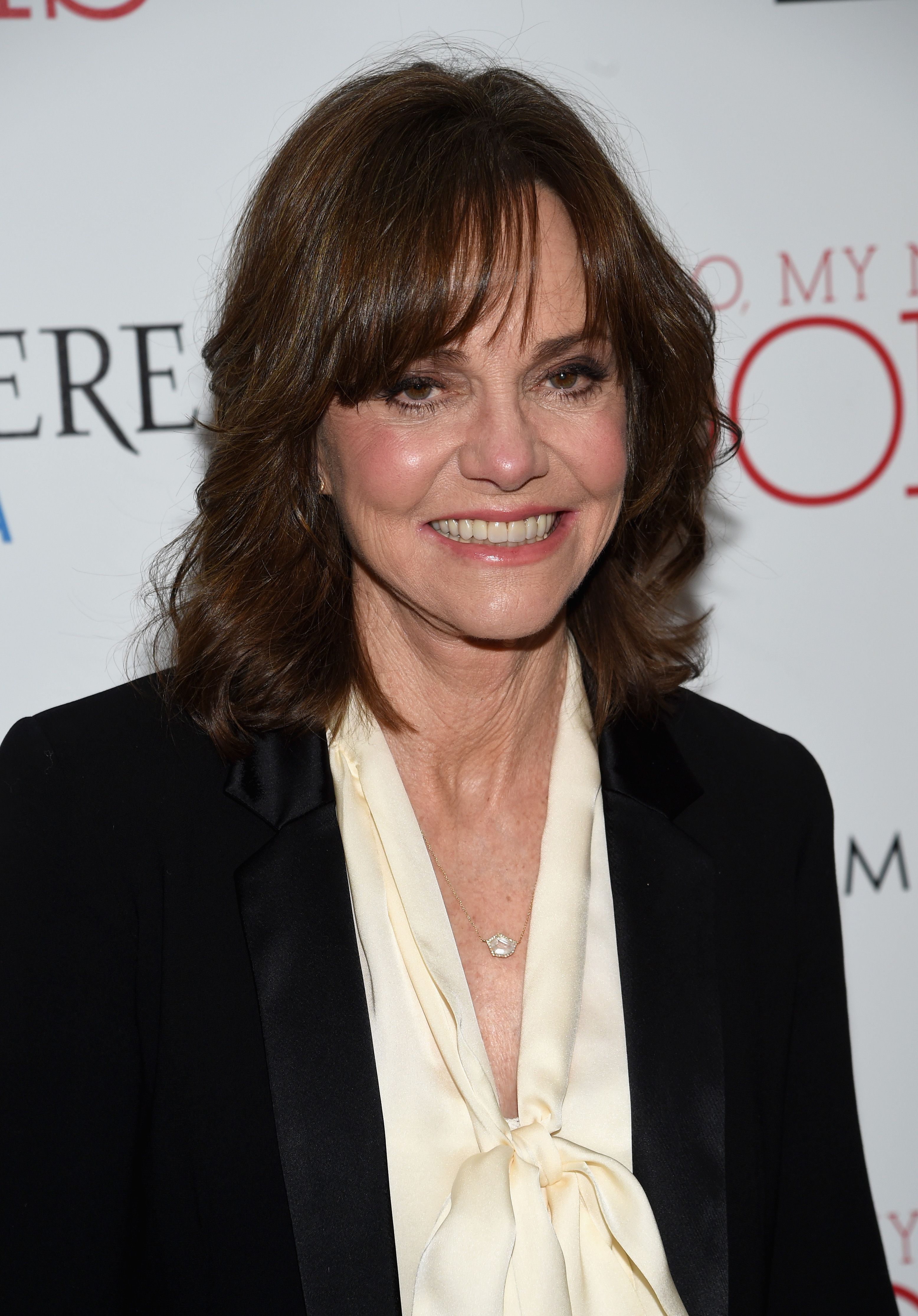 Actress Sally Field arrives at the New York premiere of "Hello, My Name Is Doris" hosted by Roadside Attractions with The Cinema Society & Belvedere Vodka at Metrograph on March 7, 2016 in New York City. | Photo: Getty Images
FIELD WAS DEVASTATED
It was hard for Field to come to terms with the end of their relationship, but she knew it was for the best. The award-winning star recalled how he made her feel good and how she dressed up nice for him.
Field alluded to living for Reynolds so much that it felt like she stopped existing. Field, in her 2018 memoir, "In Pieces," wrote that Reynolds' cheating streak was humiliating.
The "Forrest Gump" actress felt "duped" and like a "fool." However, it did not take long for her to move on with her love life. She married Alan Greisman in 1984, while Reynolds married actress Anderson Loni four years later.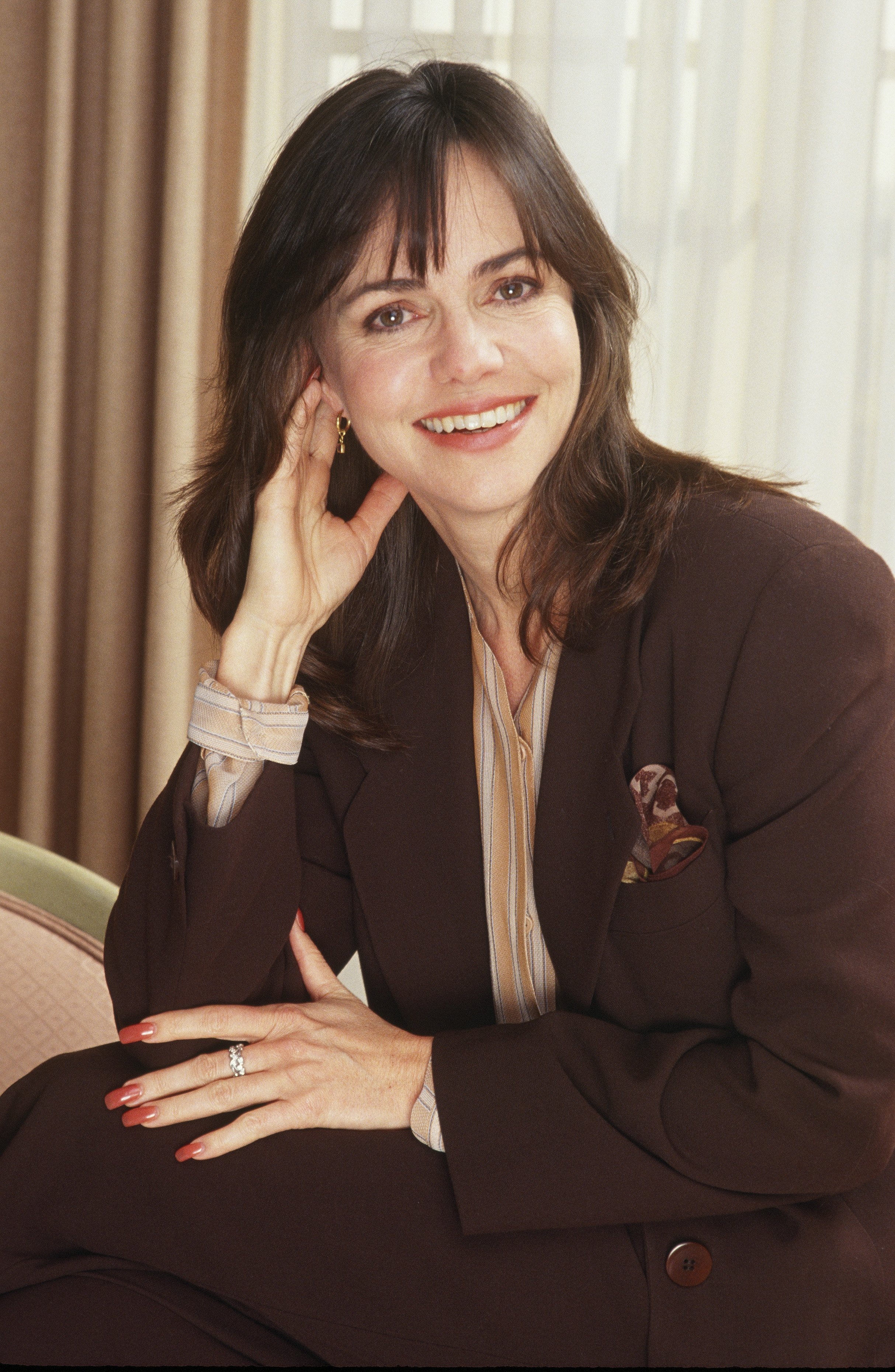 Sally Field poses during a photo portrait session in 1991, Los Angeles, California. | Photo: Getty Images
REYNOLDS LONGED FOR FIELD
It was clear there was no going back on their decision to split, especially on Field's part. Burt Reynolds kept pining for her and wished he did not mess things up.
In a 2015 interview, Reynolds referred to the 75-year-old actress as the love of his life. He added that he missed her "terribly" and did know why their love got ruined.
The star also shared in 2016 that the sense of loss from the end of his relationship with Field never left. He explained that they had not spoken to each other for the longest time, and he wished that she would talk to him.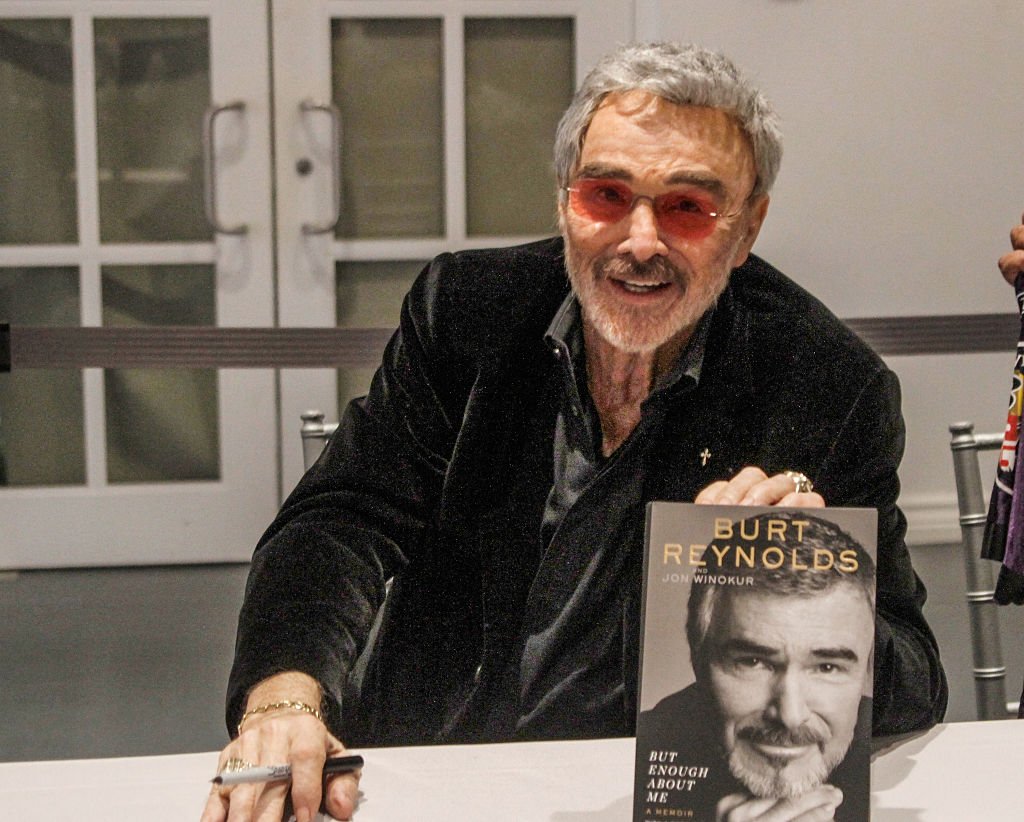 Burt Reynolds at the In Conversation with Burt Reynolds "Memoir of the Year" on a Life of Reinvention during the Palm Beach Book Fair>> on April 2, 2016 in West Palm Beach, Florida. | Photo: Getty Images
He and Field never met again until he died in 2018. Following his passing, the "Mrs. Doubtfire" actress released her memoir chronicling the sordid details of her long-gone relationship with the actor.
She described him as controlling and distant, adding that their love life was complicated and hurtful. Regardless of the unpleasant experience, she confirmed that their romance was "not without loving and caring."
The actress wrote that Reynolds' charisma and swagger drew her to him. She described their relationship as a love affair, and a situation where she was a caretaker and Reynolds needed care.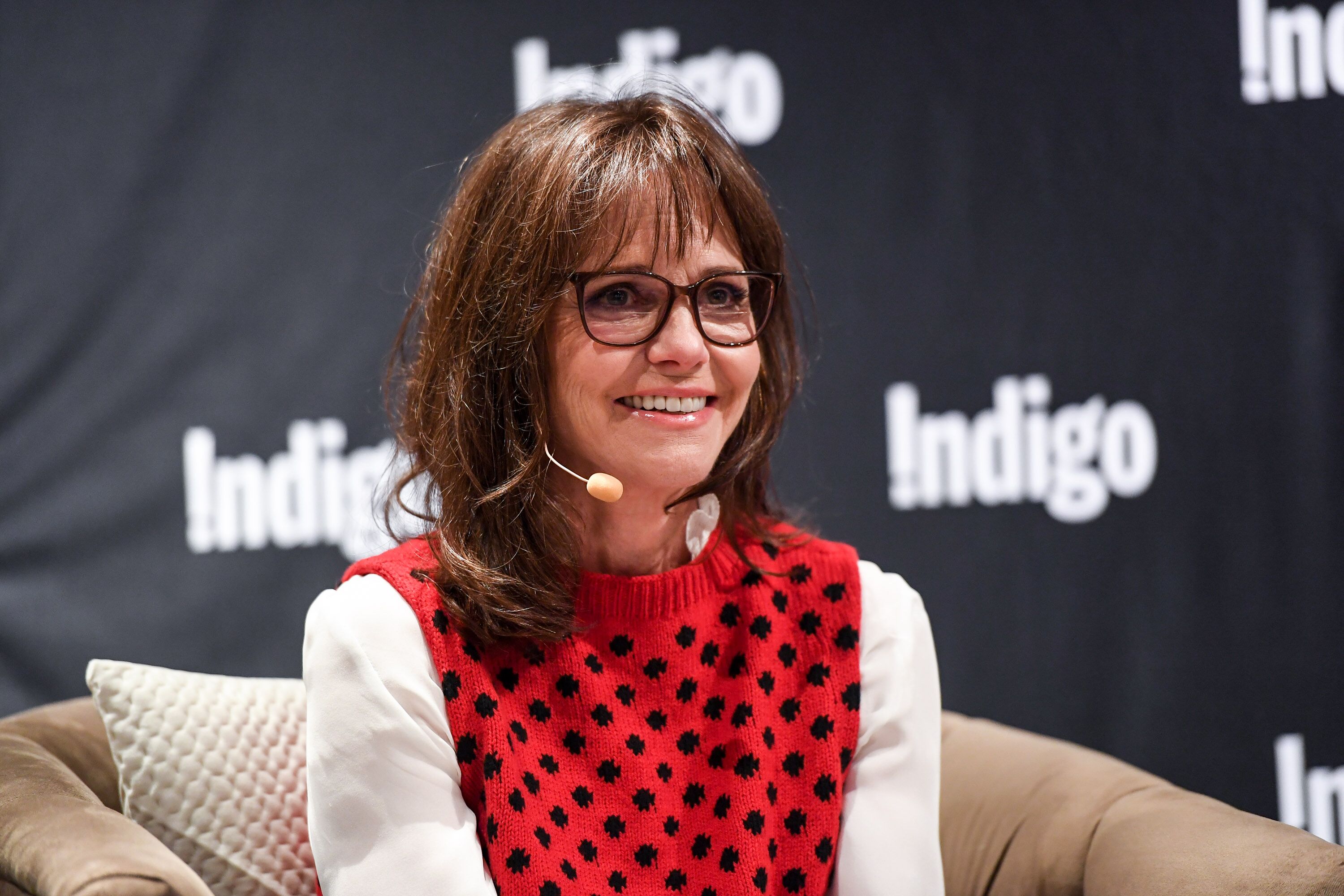 Sally Field signs copies of her new book "In Pieces" at Indigo Bay & Bloor on October 9, 2018 in Toronto, Canada. | Photo: Getty Images
Field later shared in an interview that she was a bit relieved that Reynolds did not get to see her book because she felt he would be deeply hurt by it.
She released her book two weeks after Reynolds died, but Field wrote that her "years with Burt" never left her mind in her tribute to him. The "Not Without My Daughter" actress stated that Reynolds would always be in her "history" and "heart" as long as she lived.
Please fill in your e-mail so we can share with you our top stories!