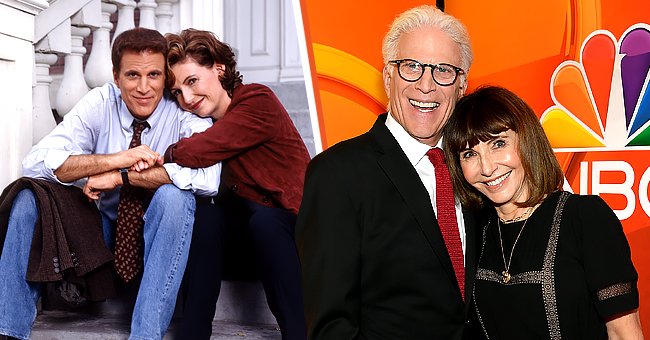 Ted Danson and his wife, Mary Steenburgen | Getty Images
Ted Danson Tried to Overcome 'Dark & Hard' Period When He Met His 3rd Wife: 'I Was Such a Mess'
Ted Danson was "such a mess" when he met his third wife. The actor was torn between overcoming a very "dark and hard" chapter in his life and focusing on his career when he met Mary Steenburgen — here is how they eventually said, "I do."
From playing Sam Malone on the NBC sitcom "Cheers" to Jack Holden in "Three Men and a Baby," American actor and producer Ted Danson has remained a fan favorite. His consistency over the years has also stamped his name as one of Hollywood's top stars.
Danson is one movie star with an enviable career. But, one thing the actor is most proud of is his relationship with actress Mary Steenburgen which he seizes every opportunity to gush about even after several decades.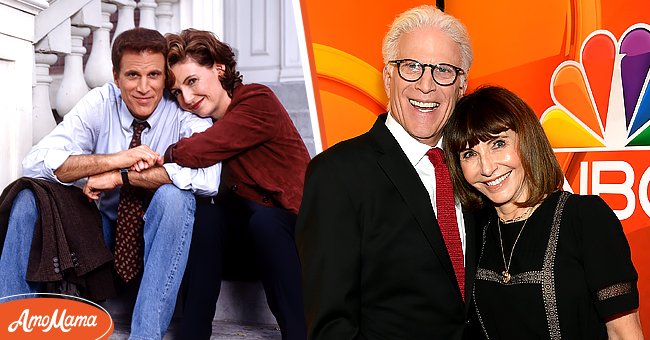 Portrait of actors Ted Danson and Mary Steenburgen in the CBS television series "INK" on January 1, 1996 [left]. Ted Danson and Mary Steenburgen in New York City on Monday, May 13, 2019 [right] | Photo: Getty Images
HOW DANSON AND STEENBURGEN MET
Danson and Steenburgen have been married for so long and met during an audition for the film "Cross Creek."
Danson was to play Steenburgen's husband in the movie, but he didn't get the role. Years later, as they posed during a socially distanced photoshoot for one of People Magazine cover stories, the "Made in America" actor says it was a miracle he didn't get the role as he was a "hot mess back then."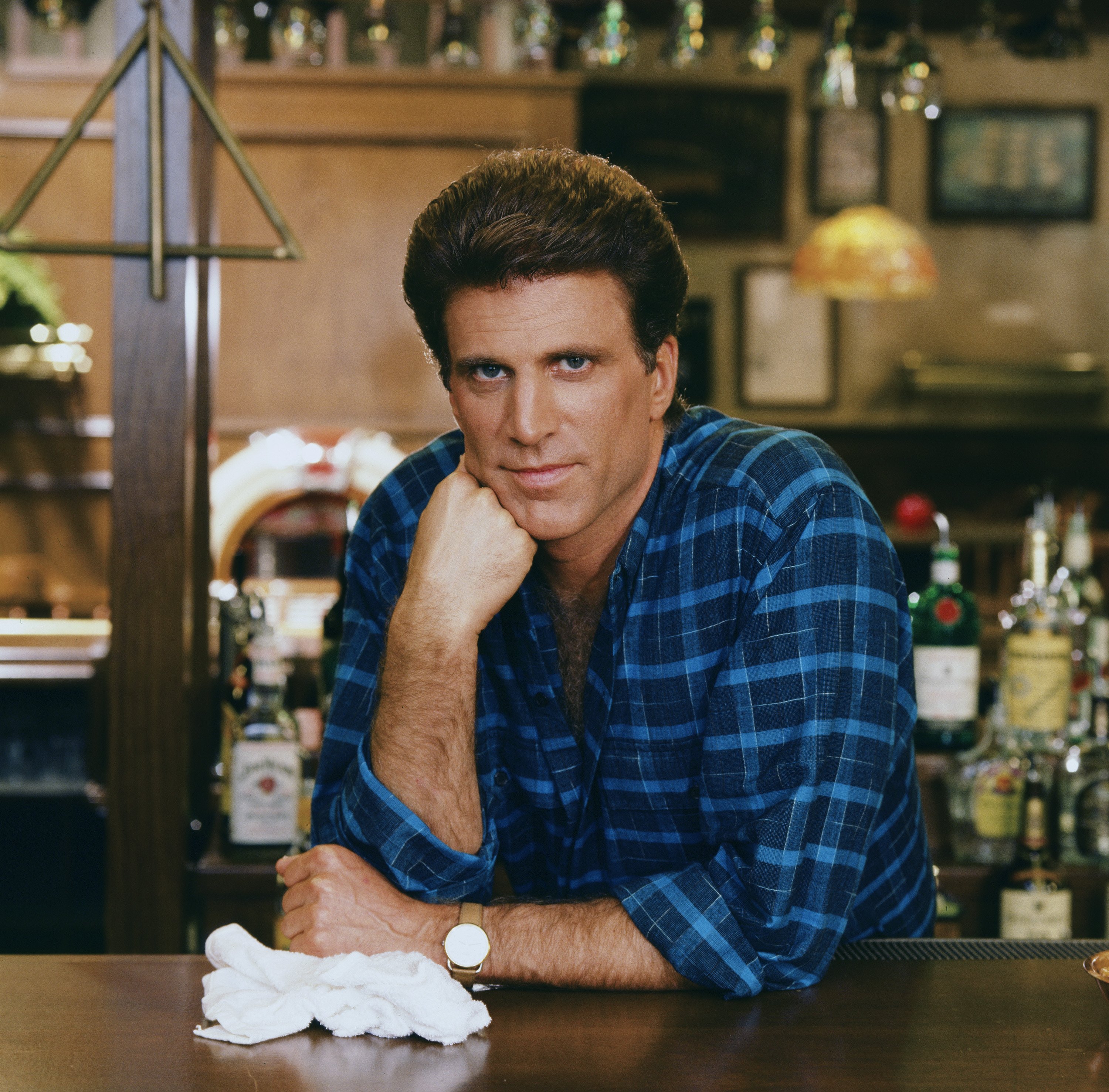 Cheer star Ted Danson poses for a portrait in October 1983 in Los Angeles, California. | Photo: Getty Images
However, the pair met again when they were both cast in 1993's "Pontiac Moon." While there was an obvious attraction between them, Danson and the "Happiest Season" actress didn't see the possibility of an affair as they had both just gotten out of broken relationships.
Steenburgen, for her part, had just finalized her divorce from actor Malcolm McDowell and was concentrating on parenting. In contrast, Danson had just gotten out of a scandalous affair and divorced his then-wife.
It may come as a surprise to Danson's younger fans as he is mainly regarded as a loving husband. However, some '90s fans would probably remember his romance with actress Whoopi Goldberg as it led to a highly publicized, expensive divorce from his second wife.
AFFAIR THAT WRECKED SECOND MARRIAGE
Apart from being top on tabloids for his beautiful marriage to co-star Steenburgen and having one of the most envied careers, Danson often made headlines for his affair with "The View" co-host Whoopi Goldberg.
Danson was married to Cassandra "Casey" Coates while having an affair with the now 66-year-old actress. He fell heads over heels for the actress and comedian during their time on "Made In America."
While his extramarital affair played a significant role in his divorce from Coast, it appeared that the couple had been having other issues that threatened to end their nuptials. According to reports, Coates had a stroke while giving birth which left her paralyzed for a while.
She eventually learned to walk and even adopted a child, but the new development already caused a rift between the couple. Also, at the time of their divorce, the actor was ready to leave his marriage for Goldberg despite the cost.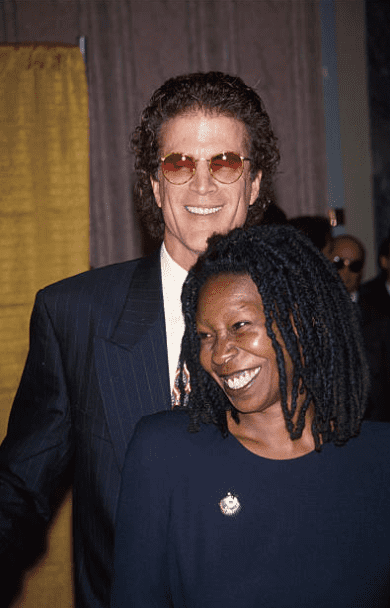 Whoopi Goldberg and Ted Danson at Friars Club Roasts, circa 1993 in New York City. | Photo: Getty Images
Danson and Coates had to call it quits after 16-years of marriage in 1993, and this cost him about $30 million. However, unfortunately for the then-lovebirds — Goldberg and Danson —, a divorce wasn't enough to keep their affair, and they eventually called it quits due to their parents' disapproval.
After the "Saving Private Ryan" actor's romance with Goldberg ended, he didn't find love again until he met Steenburgen, and after a while, they started dating.
Since saying "I do," Danson and Steenburgen have not only built a perfect marriage but have also helped each other's careers.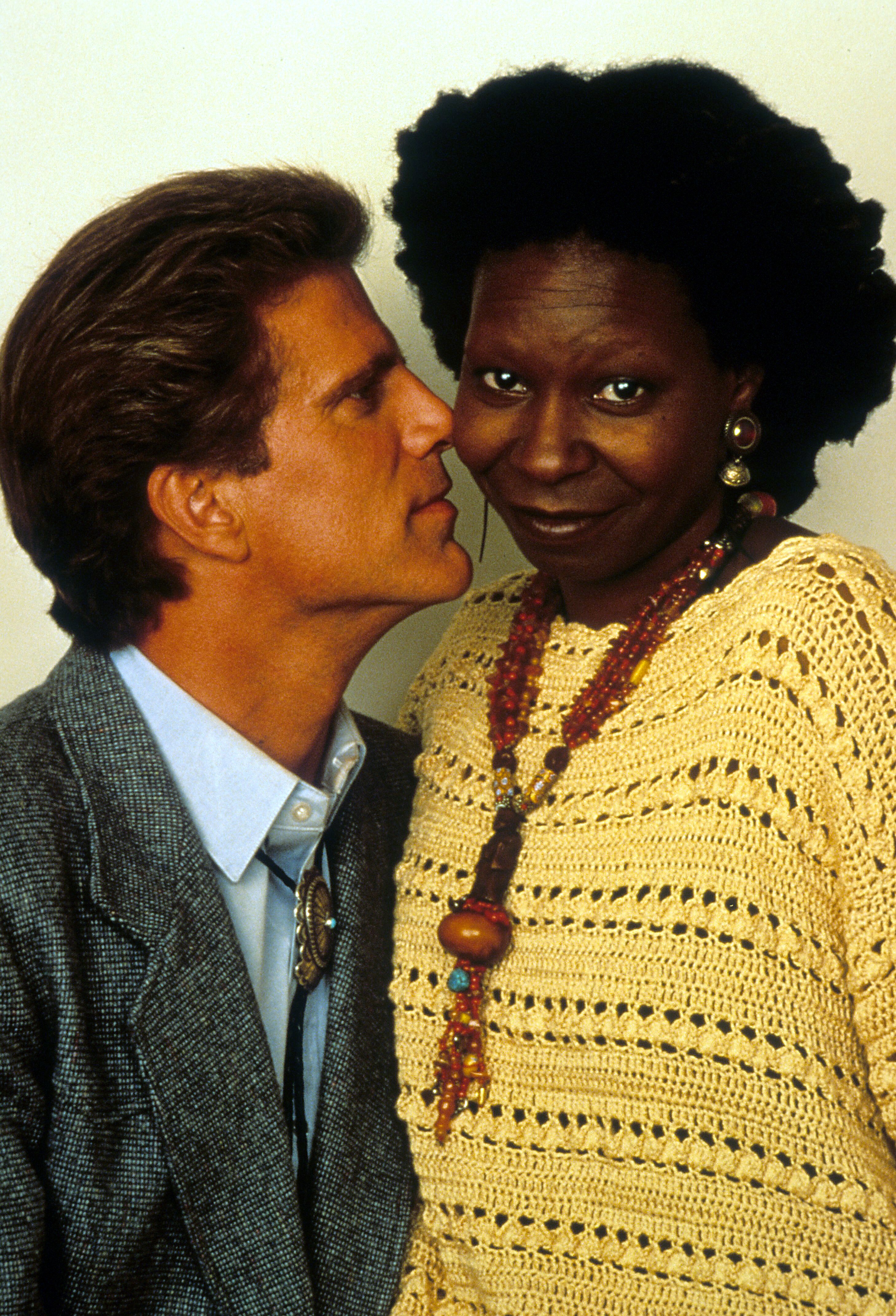 Whoopi Goldberg not amused by Ted Danson's face right up next to her in a scene from the film 'Made In America', 1993. | Photo: Getty Images
INSIDE DANSON AND STEENBURGEN'S ROMANCE
During an off-camera interview with Sam Jones, Danson, 73, reflected on when he met Steenburgen. The actor said he was scared of "messing up" a relationship at the time. However, as the discussion progressed, he made it known that he did a lot of work on his personal life.
The actor made a shift in his personality with determination, which led him to become a truthful person. During this time, he met Steenburgen and Danson said he was "totally smitten" by the actress the first time they sat for an official dinner date.
However, Danson hasn't been the only one open about their first meeting. The couple once sat for a joint interview on YouTube, where 68-year-old Steenburgen revealed that her husband wasn't the person she thought he was.
When asked what was most surprising about the "Cousins'" actor, Steenburgen said she was sure Danson was a "Slick, breezy" actor, but he turned out to be a "funny, kind and soulful" person.
It is no secret that the two have been living in absolute bliss since their renowned October 1995 wedding. During multiple interviews, Danson and Steenburgen have also remarkably stopped at nothing to show off their long-lasting love.
THE COUPLE'S FAMOUS NUPTIAL
The Hollywood stars tied the knot at Danson's $1 million Chilmark home in Martha's Vineyard. Their guest list of about 150 persons reportedly ran from significant public figures to top movie stars; Bill Clinton, the then-president, was in attendance.
Some of the other famous faces at their wedding were Carly Simon, Tom Hanks, and Jack Nicholson. However, after the marriage, the couple maintained their beautiful relationship and are still going strong despite being together for many decades.
Since saying "I do," Danson and Steenburgen have not only built a perfect marriage but have also helped each other remain at the top of their career amidst new developments in the industry.
Steenburgen is well known for her roles in movies such as 2001's "Am Sam" and "Elf" in 2003, "Step Brothers" and "The Proposal" in 2009.
She has also starred on TV shows, including "The Last Man on Earth," which ran from 2015 to 2018, and "Zoey's Extraordinary Playlist," debuted in 2020. Danson, on the other hand, has acting credits in movies such as "Creepshow," "Dad," and "Mad Monday."
Please fill in your e-mail so we can share with you our top stories!