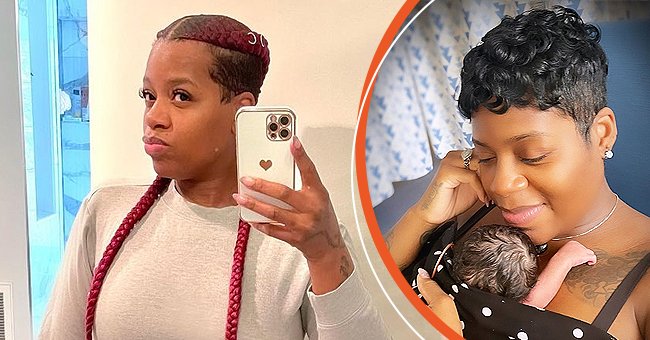 Fantasia Barrino | Instagram/Fantasia Barrino
Fantasia Barrino Proudly Shares Postpartum Body Transformation after Her Long Weight Loss Journey
Losing weight after having a child is often a struggle for many mothers. And for singer Fantasia Barrino, the journey has been anything but smooth.
The "Lose To Win" songstress has come a long way in her weight loss journey after gaining plenty of weight from her pregnancy. She has, however, put immeasurable effort into losing the extra weight.
The singer shared her journey with photos of her changing body in her recent Instagram post. Thanks to her persistent working out, the latest images show how much weight she has lost.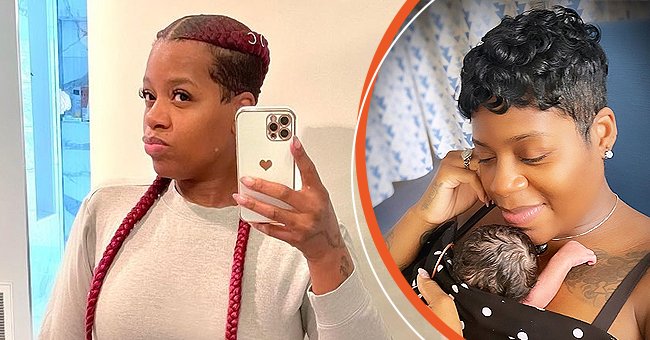 Left: Singer Fantasia Barrino Right: The songstress with her daughter, Keziah | Photo: Instagram/Fantasia Barrino
WELCOMING BABY KEZIAH HOME
The American Idol winner welcomed her baby in late May. Announcing the news on her Instagram, she shared the first pictures of her daughter, Keziah London Taylor. She shares her daughter with her husband, Kendall Taylor.
A few days later, she announced that her daughter had been born prematurely and would be spending a while in the Newborn Intensive Care Unit. She ended up spending close to a month in hospital.
On June 22, the "Free Yourself" singer announced that she could finally take her baby girl home and shared a cute photo of the little girl in a white romper with cute matching booties. She captioned the photo:
"Welcome home!"
In another photo, the songstress cradled her daughter close to her chest, and her daughter's hand and head could be seen peeking from underneath a black and white polka dot blanket.
The little girl's health seems to have improved, and in August, Barrino shared a photo of the three-month-old showing off her pretty brown eyes. The singer said she felt heartbroken that her daughter was growing up so fast.
BARRINO IS THANKFUL FOR HER CHANGING BODY
Despite struggling with her weight after the pregnancy, Barrino is thankful to her daughter for changing her body. In a comical sense, the singer shared that even though she wanted most of the extra weight gone, she was thankful she had gained a little more in the hips.
And yet, her struggle with weight loss will not be the first time the "Truth Is" singer is looking to shed some weight. In 2016, she lost 20lbs by following a strict fitness regime and low-calorie diet.
Speaking to People on her journey, Barrino was glad that she had lost so much weight. Contrary to many people's views, she was happy with the industry's pressure of body perfection because she would not have lost that much weight without it.
Please fill in your e-mail so we can share with you our top stories!