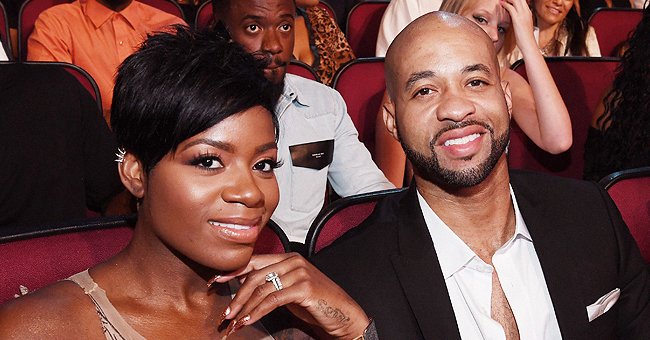 Getty Images
Fantasia Barrino Who Learned to Submit to Her Husband Flaunts Curvaceous Figure in Colorful Tight Jumpsuit in Stunning Pic

American singer Fantasia Barrino is married to Kendall Taylor and gave birth to their first child in May. She put her curves on display in a new picture on her Instagram page.
American singer and songwriter Fantasia Barrino rose to fame when she won the third edition of "American Idol" in 2004. Since then, she has moved on to greater heights and excelled in her musical career.
Despite her successes, Barrino has also endured many challenges in her lifetime. When she won "American Idol" in 2004, she was 19 and already a mom to a daughter named Zion.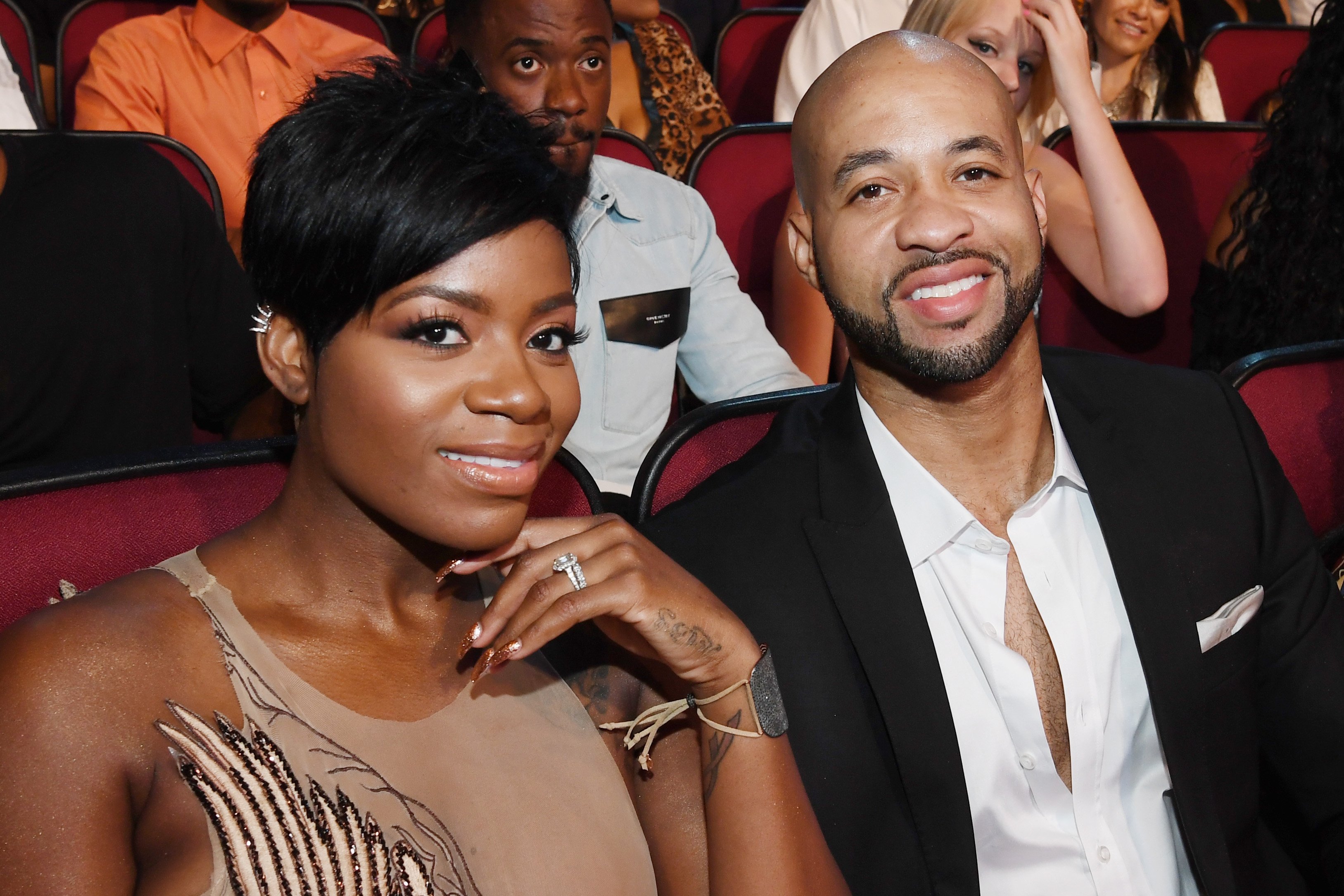 Fantasia Barrino-Taylor & her husband Kendall Taylor at the BET Awards on June 26, 2016 in California | Photo: Getty Images
With her musical success, Barrino improved her lifestyle, but it did not mean the end of her troubles. In 2010, she was alleged to have been in a relationship with Antwaun Cook, who was married at the time.
The singer denied the allegations, claiming she started dating Cook after he separated from his wife. Her claims were backed by the North Carolina Court that ruled in her favor.
However, the ruling did not end the public scrutiny she received. On August 9, 2010, she was hospitalized after overdosing on aspirin and an unknown sleeping aid in an apparent suicide attempt.
On December 13, 2011, Barrino gave birth to a son named Dallas Xavier, who she shares with Cook. After that, she resolved to rebuild her career following her scandalous relationship with Cook.
Barrino got closer to God, put in the hard work, and began excelling in her career once more. In 2015, she met the man she had prayed for in Kendall Taylor.
Taylor was convicted of assault and arrested in January 2012 after failing to pay child support.
Barrino and Taylor met in Charlotte, North Carolina. Three weeks after they met, the lovebirds got married. Taylor complements his wife in more ways than one.
In 2014, he received the Pride MBE of Distinction at the Lowe's Pride Awards. He is also a North Carolina native like Barrino, and like her, he also endured a difficult past.
Taylor was convicted of assault and arrested in January 2012 after failing to pay child support. After that, however, he turned the tide and rose to become the COO of Metro Transportation.
Barrino is proud of her husband for the way he overcame his troubled past to be the man he is today. In 2019, she appeared in an interview on Power 105.1 FM's "The Breakfast Club" and spoke highly of him.
Apart from revealing details of her their marriage, the Grammy Award-winner singer confirmed that Taylor was a convicted felon but proudly shared that he turned it all around and now owns a business.
During the interview, Barrino also courted controversy by claiming women were not supposed to lead their household but leave the leadership to their men.
She reasoned that many women were single because they were trying to be the leaders in their relationship when that position should fall to the men. She further advised women to submit to their male partners.
The singer explained that she had to go through the process as she was taking care of everything when she met Taylor. She revealed she was not used to a man like Taylor and used to be a pop-off with a quick mouth.
However, it took a man like him to sit her down, look her in the eyes and talk to her the way she was supposed to be talked to. He told her he was there now, and she did not have to do all that.
Hence, she should pass everything over to him and allow him to take care of them. As a result, she learned to submit to him and has found things easier since then.
Barrino's remarks sparked a huge debate on social media. Hence, she asked Taylor to share his thoughts on the issue during an episode of their Instagram Live show, "Taylor Talks."
Taylor suggested men were at fault for allowing women to take the lead in their relationships. He said submission should be a beautiful song and dance between lovers, but men had abused that gift and had been misled to think they own every decision or should dictate everything.
In December 2020, Barrino and Taylor announced they were expecting their first child as a couple. During an episode of "Tamron Hall," the couple opened up about their infertility struggles.
Barrino revealed it had taken her years to conceive naturally. She also mentioned that a doctor told her one of her fallopian tubes had closed. After that, she and Taylor decided to take a break and leave things to God.
Their faith paid off as she woke up one night and noticed she was feeling different. After running a pregnancy test, she discovered she was pregnant and ran the test multiple times to be sure. She and Taylor were so excited after finding out they would be having a baby.
On May 23, the couple welcomed their first child and daughter, Keziah London Taylor. Keziah arrived earlier than her due date and spent a month in the neonatal intensive care unit.
After a month at the NICU, Barrino proudly welcomed her daughter home and celebrated her homecoming by posting a picture of her on Instagram.
It has now been four months since Barrino welcomed her daughter. Since giving birth, the mother of three has worked to get back to shape and lose her pregnancy weight.
Those efforts have paid off as Barrino now looks to have rediscovered her sexy and fit figure. On Saturday, she displayed her gorgeous body in a picture she posted on her Instagram page.
In the snapshot, she wore a colorful tight jumpsuit that emphasized her curves and assets. She rocked her usual short fringe hairstyle and smiled as she posed while holding her phone.
She accessorized her look with hoop earrings and had light makeup on. She also wore gold heels and a colorful bangle. In the post's caption, she wrote: "@derickuscrawford let's Play Hair Color *Date Night* with my Fine Hubby."
Many of Barrino's fans and friends gushed over her stunning look and took their time to compliment her. One of the fans wondered if she just gave birth, while another person said she looked gorgeous.
Barrino enjoys being a mother to her kids and a wife to her beloved husband. They complement each other and are a perfect example of a match made in heaven.
Please fill in your e-mail so we can share with you our top stories!