Fantasia Barrino Puts Her Gorgeous Legs on Display in Tight Shorts & Matching Jacket 2 Months after Labour
Fantasia Barrino stuns fans as she flaunts her killer body only two months after giving birth. The new mom left her gorgeous and toned legs for all to see as she posed in Nike kicks.
Fans of the singing competition "American Idol" will never erase the name Fantasia Barrino from their hearts. She was the young black adult who stole the hearts of many on the show owing to her strong and gospel-hinged voice.
Years later, she established herself as a force to reckon with in the music industry and has an army of fans following her reality. Barrino's real-life events are mostly captured on camera, and she delightfully showcases them via her social media pages.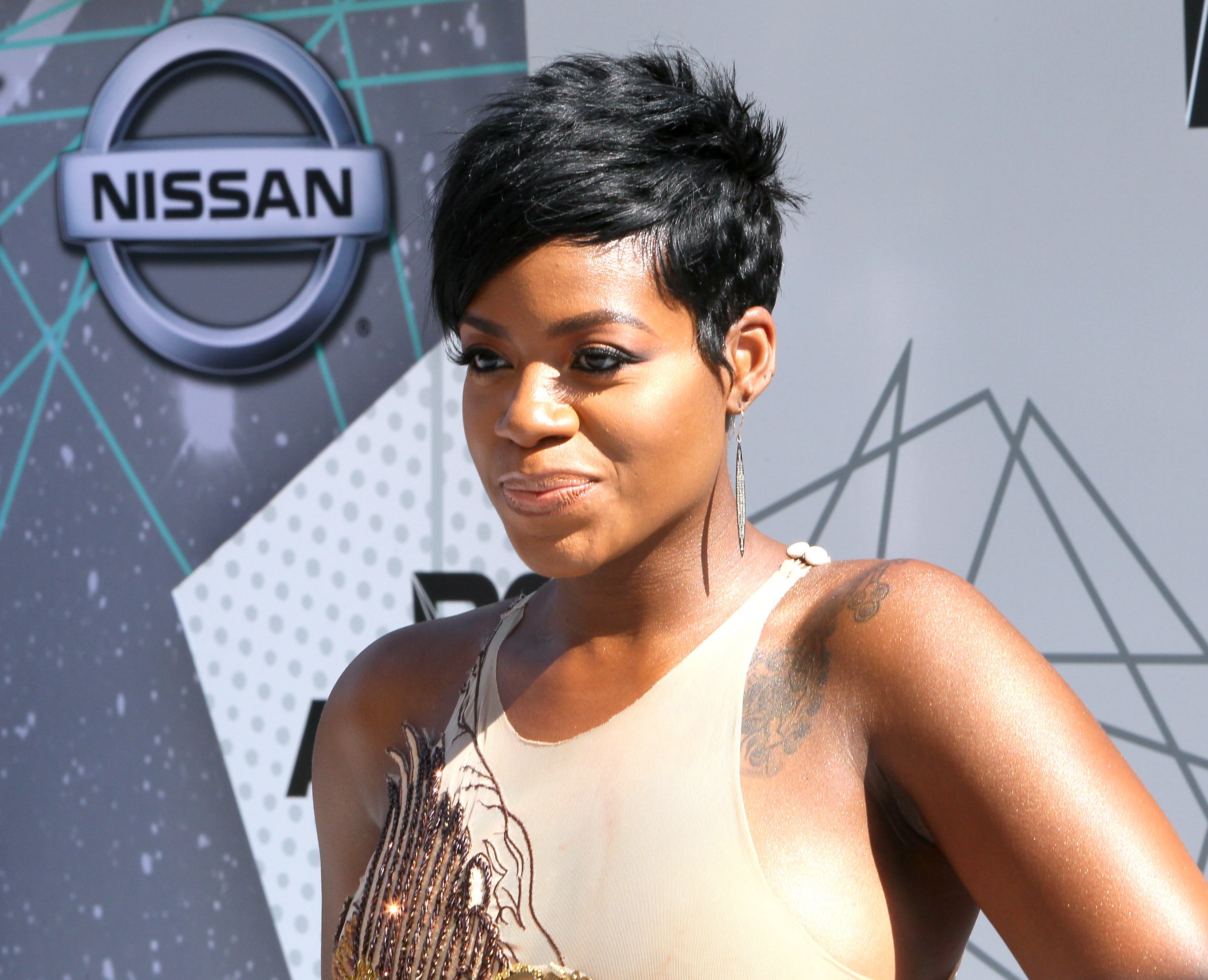 BARRINO'S RECENT SNAP
The singer wowed fans with a nighttime photo on Wednesday. She rocked an adorable street style and topped it with a sassy attitude for the camera while putting her toned legs on display.
Barrino, who recently welcomed her first child with her husband, Kendall Taylor, dressed in black biker shorts, matching fitted top with a jacket.
The new mom completed the hot girl appearance with purple and white ankle shoes, a mono strap bag, and pieces of shining silver jewelry. Although her gaze was off-camera, fans could notice her face beat and signature pixie cut.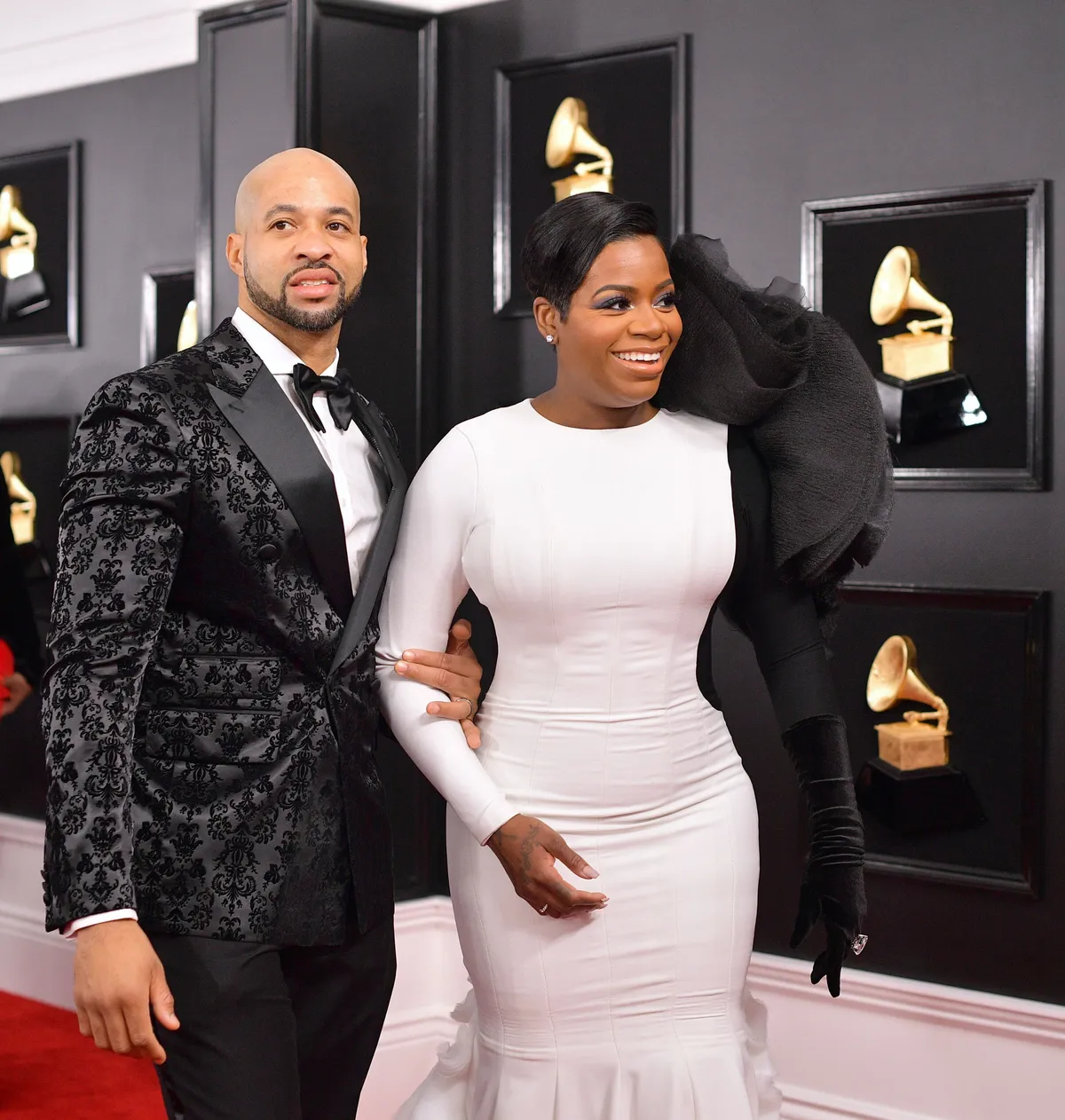 BARRINO GETTING HER SHAPE BACK
Ever since her child, Keziah London, arrived, the singer has been on a quest to redeem her body while sharing the weight loss journey with her Instagram fans. In July, Barrino showed her online audience how much work she is putting into having a trimmed physique and burning the baby fat.
She uploaded a clip of herself cycling in her garage. The "American Idol" alum decked in leggings, hooded top, and a cap, all ready for serious business.
Via the comment, she added that the weight could be shed easily in the operating room if she chooses to do surgery but would instead follow a routine because of her personality. In the end, she quipped:
"I'm going to do this, I'm going to get this baby weight off (watch me work). It's hard, I can admit, but what isn't? Please send in your Advice, and let's do it together."
BECOMING A THIRD-TIME MOM
Keziah London is the first and only child of her parents, but she has other siblings. Barrino has two kids, a daughter, Zion Quari, and a son, Dallas Xavier, from previous relationships, while Taylor shares a son, Treyshaun, with a former lover.
Before the couple welcomed their child, they were on the journey for three years. It took strength, faith, determination, and words of encouragement to achieve their goal. Then, they were rocked by news of an impossible natural birth experience.
However, through their faith in God, love, support for each other, and continuous trial, they got pregnant. While speaking to the daytime talk show host, Tamron Hall, they admitted that the news came when they least expected it.
Barrino felt different on a particular night and decided to check herself using a pregnancy test strip; after using the sixth one, she was overwhelmed with joy at the confirmation and threw it at her husband, who was confused at the time.
BARRINO AND TAYLOR'S RELATIONSHIP
These two have a unique and admirable bond. They first met in Charlotte, NC, at a time when they had no partners. The singer was not ready to talk about love and was recovering from downtime when Taylor stole her heart with his personality, charm, and display of affection.
He had a conversation with her, spoke to her the way she wanted to be talked to, and they struck a friendship. Three weeks after they met, the duo became husband and wife as they exchanged wedding vows.
In May, they became parents, and even though the baby came a few weeks before the scheduled date and had to stay in NICU, the family were overjoyed at the arrival, which they shared online.
HER PAST STRUGGLES AND VICTORY
Barrino became a parent at age 16, it was not easy, but she struggled to make meaning out of her life by following her dream of becoming a successful singer. Then, in 2004, at age 19, with a 2-year-old daughter, she emerged the winner of "American Idol."
After the announcement, she admitted that people back home already gave up on her due to her status as a young mom. However, Barrino encouraged many and told them that they could achieve anything they set their hearts to.
WHO IS KENDALL TAYLOR?
Kendall Taylor is a man with a sweet and kind heart who genuinely loves his leading woman. After meeting Barrino, he still exercised his Christain faith of abstinence until after marriage.
This same belief in God has rubbed off on his wife and strengthened her connection with God. Taylor, who did not have much formal education because he dropped out in 10th grade, used his determination and intelligence to achieve a successful life.
He is the CEO of a men's empowerment academy known as Salute 1st. He is also an advocate for prison reforms and the president of Rock Soul Inc's entertainment label.