Fantasia Barrino Asks for Advice & Reveals Why She Didn't Want to Undergo Surgery to Lose Weight
Fantasia Barrino is putting effort towards reaching her body goals for the year, but rather than go under the knife, the singer took to her Instagram to reveal her weight loss plans. Here is what she said.
Fantasia Barrino, popularly known as Fantasia, is a very famous name in R&B music. Her music career was launched into the limelight after she won the third season of the singing competition, "American Idol," in 2004.
These days, the raving beauty has more work than making music, as she recently welcomed her third child. Being a new mom comes with difficulties like— sleepless nights, fatigue, and even extra weight. Known for her strong will to do things her way, this is how Fantasia plans to tackle her weight gain.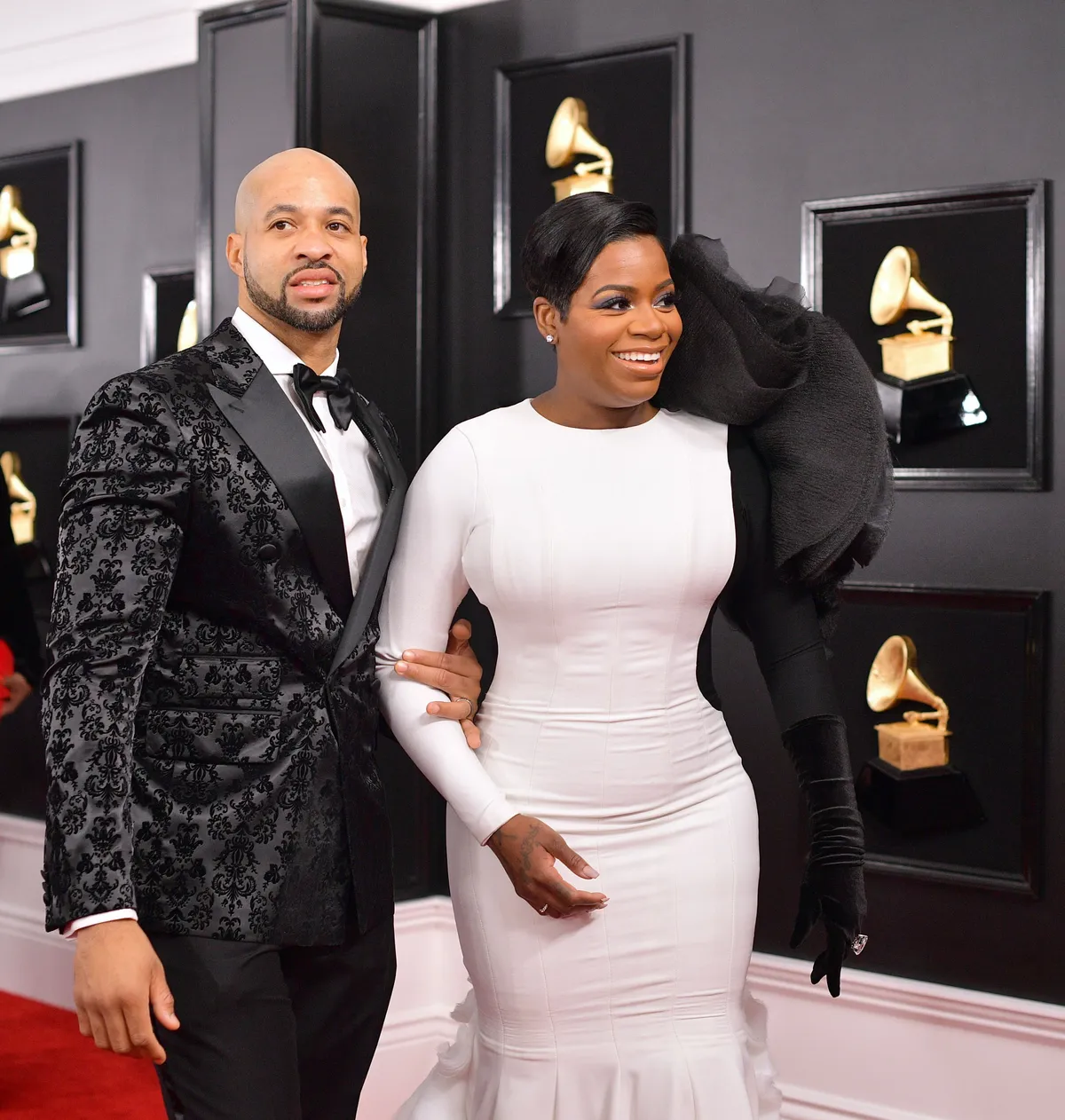 FANTASIA'S FITNESS ROUTINES 
Three days ago, the mother of three took to her Instagram page to share a video that featured her doing a cycle workout routine. In the short clip, Fantasia looked ready to burn some fat while wearing a white hoodie, black pants, and a red cap.
The singer cycled vigorously on an exercise bike in her garage, receiving inspiration from a lovely rhythmic beat playing in the background. Fantasia made it known that baby weight was the most difficult to get rid of. However, she was going to try her best.
While other women may choose to visit a doctor for weight loss surgery, Fantasia opted for workout sessions and shared the reason behind her decision in the caption. The singer revealed that her body type needed a routine; else, all the weight would return.
She admitted how hard it was to work out, nevertheless, she explained that she was determined to get the baby weight off. Finally, Fantasia sought advice from her fans and followers and urged them to join her on her weight loss journey.
The actress was faced with certain challenges during the pregnancy, including being hospitalized...
The singer's workout routine is no surprise since she is known to be a fitness enthusiast. Over the years, Fantasia has been keen on weight loss and being fit. Once, she told People how she added some weight and took some actions to drop them.
While speaking, Fantasia said she joined the "Urban Skin Solutions" weight loss plan, and in no time, she looked better without taking shortcuts or going under the knife. 
MEET BABY KEZIAH
Fantasia welcomed her bundle of joy— Keziah, with her lovely husband— Kendall Taylor, on May 23, 2021. The "American Idol" alum's pregnancy journey was one to be thankful for, as she disclosed last year, that it took her years to conceive naturally.
She shared the good news of Keziah's birth on her Instagram page, and three days later, she relayed that the baby had been born a little too early. Fantasia also noted that her daughter was a fighter, just like her mother.
She also urged her fans to think of her whenever they thought about the words— strength, determination, perseverance, and unbreakable. Finally, Fantasia said her daughter's presence brought patience, strength, power, and love into their lives. 
FANTASIA'S PREGNANCY STRUGGLES 
The actress was faced with certain challenges during the pregnancy, including being hospitalized six months into her journey. Fantasia let her fans in on her condition through a series of videos on her Instagram story.
In the videos, Fantasia noted that her body was tired, and she was having contractions. However, it was nothing to worry about. Fantasia also did not fail to rain accolades on her husband, who she said had been by her side. 
WHO IS KENDALL TAYLOR 
Taylor is the founder of the Leadership and Training Academy called "Salute1st." The academy focuses on challenging men of all ages to shift their perspectives and mindsets relating to obstacles associated with manhood.
The establishment is also a supporter of prison re-entry and reform programs that aid helping previously incarcerated men get back into society.
Taylor is also the co-founder of an entertainment label known as "Rock Soul, Inc," which services television, music, and publishing industries.