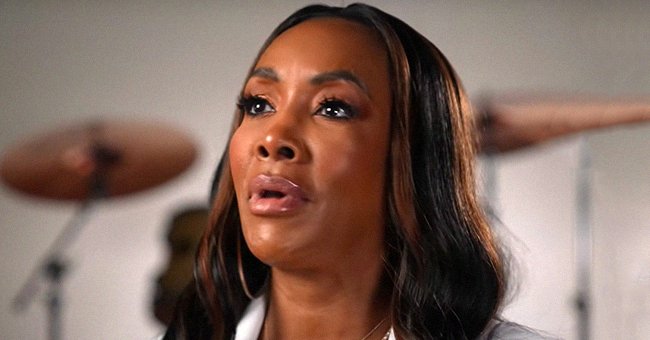 youtube.com/djvlad Getty Images
Vivica A Fox Came Clean about Not Becoming a Mom 7 Months after Opening up about Her Failed Marriage
Actress Vivica A. Fox, who does not have children or a husband, once revealed her biggest regret in life. However, she later admitted she feels fulfilled in other ways.
Over the years, "The Wrong Stepfather" actress Vivica A. Fox has spoken candidly about her past relationships with her ex-partners, including 50 Cent, her ex-husband Christopher Harvest, and her ex-fiance Omar white.
During a recent interview with Vlad TV, Fox shared the details on why her marriage with Harvest ended in divorce. The two married in 1998 and were later divorced in 2002.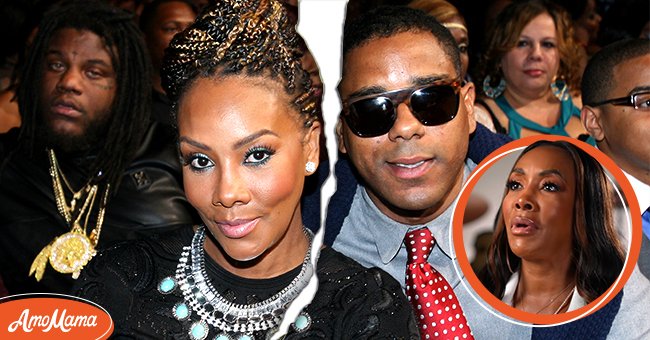 Vivica A Fox and Christopher Harvest attend the Soul Train Awards in 2013 [Left] Fox pictured during an interview on VLAD TV in 2021 [Right] | Photo: YouTube/djvlad & Getty Images
The "Jason's Letter" star admitted that their marriage started on rocking grounds because she rushed into the marriage before getting to know Harvest because she wanted her "Cinderella Day" like everyone else around her.
Furthermore, Fox realized the relationship would not work when Harvest's record deal fell through, but he did not pursue other options with the same ambition Fox had for her career. "The Cougar" star continued:
"A woman doesn't like paying all the bills all the time. I can only ask for help so many times before I had to come to the conclusion that I didn't want to be the breadwinner..."
Almost ten years later, Fox got engaged to her boyfriend club promoter Omar "Slim" White. At the time, a source told People magazine the couple was excited to get married and start a family together.
However, the pair never walked down the aisle. Following the breakup, Fox told Bethenny Frankel although she had spent so many years focused on her career and felt it was time to settle down, she was no longer happy, and White was not the person for her.
Throughout her previous relationships, Fox never had a child. During a 2014 interview with Oprah Winfrey, the then-50-year-old explained that she missed being a mother, and one of her biggest regrets in life was not having a child.
However, her lack of having a child does not mean she is left disappointed. During a recent event, Fox opened about motherhood after being asked if she would adopt a child to continue her legacy.
The movie producer responded to the question with class and grace and explained that just because she did not birth children does not mean she does not have any children in her life as she has six godchildren.
Fox does not feel "less fulfilled as a woman" because she did not have a child. Instead, she valued her career over having children and "never met the man [she] could have children with."
Please fill in your e-mail so we can share with you our top stories!