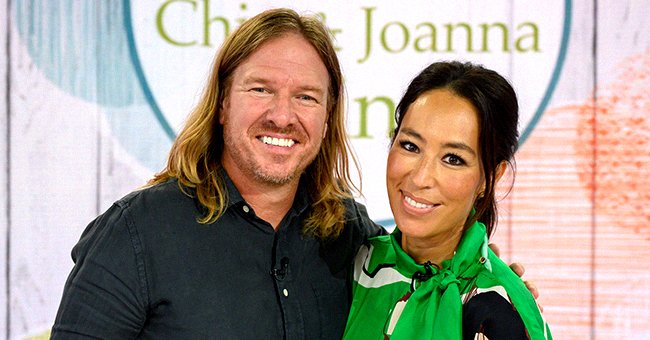 Chip and Joanna Gaines | Source: Getty Images
Joanna Gaines Who Is Happily Married for 19 Years Was Ready to Give Up Her First Date with Chip
Chip and Joanna Gaines are one of those celebrity couples who've managed to have a long-lasting relationship. However, the pair wouldn't have become a couple if fate hadn't intervened.
THE FIRST MEETING
Joanna and Chip Gaines initially met each other in 2001 in Waco, Texas, at the former's father's automotive shop. Chip went to the store and saw a family photo behind the counter that caught his eye.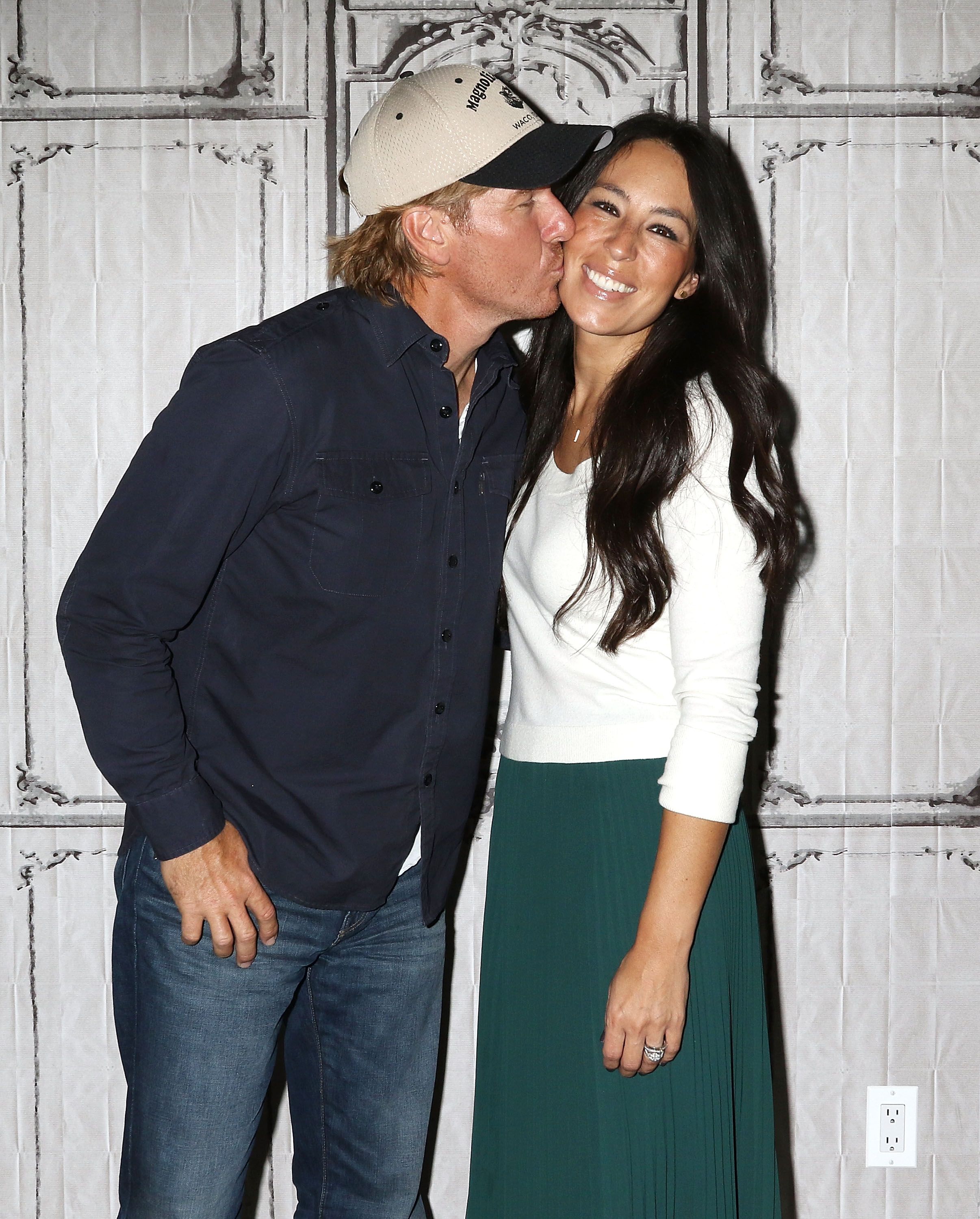 Chip and Joanna Gaines at The Build Series to discuss "The Magnolia Story" on October 19, 2016, in New York City | Source: Getty Images
Speaking to Popsugar, the television personality revealed that he knew he would marry Joanna just by looking at that picture. He returned to the store several times, hoping to meet Joanna.
The pair finally met at the shop when Chip went in to get his breaks done, and Joanna was in the office. She recalled how they'd met in the waiting area and "hit it off immediately."
CHIP & JOANNA'S FIRST DATE
In 2016, the now-married couple released their memoir, "The Magnolia Story," where they shared about their very first date. Chip had promised to pick up Joanna at six, but he was late.
Joanna even thought he might've mixed up the times and thought the date was at seven. However, after giving him the benefit of the doubt, when seven came and went, Joanna lost interest, saying:
"I was officially done."
According to the "Fixer Upper" star, her date only arrived at seven-thirty, and when he knocked, Joanna asked her friends not to answer. Chip told "Today" that he was only 20 minutes late, and Joanna was exaggerating the time in his defense.
His wife refuted the claim joking about how her husband was always an hour and a half late for everything. At the apartment, she called him an "idiot" in front of her friends and said she didn't want to go anywhere with him.
However, they wanted to see what Chip looked like and when the friends opened the door, Joanna hid out of sight. He charmingly greeted the women and walked into the apartment.
Joanna eventually stepped out to look at her date and was shocked that he'd come over with a sudden haircut. Chip had his head shaved into a buzz cut to support a friend battling cancer.
He convinced Joanna to go out with him but didn't have anything planned. Joanna also recalled how he didn't even apologize for being late and oozed confidence, but ultimately, the rest was history.
THE PROPOSAL
Even though the duo had a rocky start, their relationship progressed well. About a year after they'd been dating, Chip planned his proposal asking his girlfriend to a private concert that was four hours away.
Joanna [Gaines] said the mansion looked like the place where they had their first date.
However, he didn't take her to the venue and drove to a shopping center close to where his parents grew up. He got down on one knee and proposed. They visited a jewelry store owned by Billy Holder to get the engagement ring.
Joanna got to pick out the type of ring she wanted on the spot. Holder, who Chip's father knew from high school, had been prepared for the occasion and had a fake diamond ring ready for Joanna to take home to show off to family and friends.
THE WEDDING
Joanna and Chip moved their relationship very quickly when they knew they were each other's soul mates. They had their lavish wedding celebration on May 31, 2003, in Waco, Texas, and have been together since.
The ceremony was held at the historic Earle-Harrison House & Pape Gardens, a Greek Revival-style venue originally built in 1858. Joanna said the mansion looked like the place where they had their first date.
THE GAINES FAMILY
Since getting married, the HGTV reality stars have welcomed five children together! The oldest Gaines child, Drake, was welcomed on May 4, 2004, and he's a 17-year-old teenager.
The second child is Ella Rose, 16, and she was born on October 23, 2006. The third child is Duke, 14, (born May 23, 2008), then Emmie Kay, 12, (born February 1, 2010), and last but not least is Crew, 4, who was born on June 23, 2018.
Please fill in your e-mail so we can share with you our top stories!